The Weekly Watch
Submitted by Lookout on Sun, 07/03/2022 - 6:09am
World Events and COVID Updates

This week the G7 and NATO met trying to plot China and Russia's demise. It is almost comical. Russia's special op in Ukraine continues in a relentless grind. The western economies continue to inflate...when will they pop? The court has been wreaking havoc throwing Roe back to the states and eliminating the power of the EPA to regulate power plant emissions. In the midst of all this it is no wonder COVID has dropped off the radar, but it is still with us...mainly variants BA4 and BA5 which are immune escaped meaning they infect vaxed and previously infected people.
G7 vs. BRICS: Two Competing World Visions w/ Vijay Prashad (3 min)
A comment found below the clip...
G7/NATO fears the loss of their perceived existing world domination. While in fact they already lost it economically speaking and when the unsustainable US and Euro money printing behemoth comes to a halt so will their military power wither away just like in the end of the Soviet Union.
Alex had an interesting take this week too. (32 min)
Biden, 'Putin wants Finlandization of NATO'. China slams NATO. Turkey F16s, Greece F35s
NATO seeks to prevent Eurasian challenger to US world dominance, admits ex CIA chief Mike Pompeo
Neoconservative ex CIA Director and US Secretary of State Mike Pompeo admitted NATO seeks to prevent a "Russian-Chinese axis" and "pan-Eurasian colossus." Benjamin Norton analyzes a speech in which Pompeo outlines Washington's imperial strategy in the new cold war, to maintain "economic hegemony" and control over fossil fuels and other resources.
The Truth About Russia And The Ukraine Crisis with Scott Ritter (1 hour)
I am honored to speak with Scott Ritter - the former UN WMD inspector in Iraq and a former Marines intelligence officer. Mr. Ritter has been vocal about what has been really going on in Ukraine over the last few months of Russia's special military operation, providing realistic insight into this crisis, unlike the typical MSM propaganda
Scott always seems to have microphone or sound issues, but he admits being new to podcasts.
It is best to question what we are fed about this conflict by the MSM. Jimmy provides some good reasons to doubt the narrative.
Russia Accused Of Bombing Shopping Mall w/ 1000 People inside (12 min)
US Spy Operation That Manipulates Social Media Revealed
Has the economic collapse arrived?
Economist Michael Hudson on inflation and Fed plan to cut wages: A depression is coming (1.5 hours)
Economist Michael Hudson explains the inflation crisis and the US Federal Reserve's "austerity program to reduce wages." So-called experts are openly calling to boost unemployment. A depression is coming, in which the poor will suffer so the rich can get richer.
https://michael-hudson.com/2022/06/the-feds-austerity-program-to-reduce-...
Here's a shorter analysis and slightly different take...
U.S. Faces Major Reckoning; No Easy Way Out After Years of QE Warns Rick Rule (35 min)
The United States is, "facing a reckoning from quantitative easing," says founder and CEO of Rule Investment Media, Rick Rule. "I have a very difficult time seeing an easy way out of this, with 40 years of low inflation, low interest rates and economic growth," he details to our Daniela Cambone. He concludes that, "the U.S. is less of a power than it was 20 years ago," and we will have to accommodate other cultures as a shift in global power moving forward. Daniela and Rick also discuss his upcoming Natural Resources Symposium and the main topics that will be the focus.
Max and Stacy are back with a new show.
MAX & STACY REPORT [Ep01] - The Great Repricing
MAX & STACY REPORT [EP02] - A Tamagotchi Economy
Richard Wolff has his analysis as well (52 min)
The Inflation Crisis Explained w/Richard Wolff
The US Injustice System
As bad as the court decisions have been the real crimes of the US system flies under the radar...largely accepted. Russell has a righteous rant about it as only he can. (12 min)
Russell much like Jimmy is an acquired taste.
The US incarcerates more people - both per capita and by sheer numbers - than any other nation on earth. Our prisons are inhumane hellholes, and private prisons are making a killing. Let's talk about our horrendous prison system and look at some much better justice systems in other countries. (15 min)
It isn't about justice, like most ill of our society they are profit driven.
Speaking of injustice...
Julian Assange Files Fresh Appeal Against Extradition to U.S.
US hypocrisy is obvious to anyone who looks.
So 24/7 Ukraine war and economic collapse and COVID slides off the map as cases are raging. Fortunately it is much less virulent than earlier variants. None the less I find it interesting how easily we are distracted.
BREAKING! COVID rates approaching highest ever recorded
Tim's back a week early with a special update on the recent skyrocketing COVID rates, many of these down to reinfections.
The new variants BA 4 and BA 5 are immune escaped...we all are susceptible to them regardless of vax status or previous infection. This virus is with us.
Dr John explains. Rapid viral evolution (20 min)
BA.5, immune escape
John continues...
Most hospital admission with, not for...Majority of covid admissions are now incidental.
For those who do develop more severe symptoms, there are some protocols being developed for these new strains...
BA.4, BA.5 from US, Brazil and South Africa
Dr. Flavio Cadegiani and Dr. Robert Rapiti discuss their approaches to handling patients with the emerging Omicron variants, which require early and sometimes aggressive treatments.
PDF of Dr. Cadegiani's Protocol
PDF of Dr. Rapiti's Protocol
Dr. Falsie would have been wise to explore these new protocols...
Kim Iversen: DOUBLE-BOOSTED Fauci's Covid WORSENS After Paxlovid Rebound. (15 min)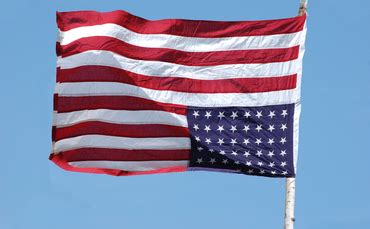 Protesters are flying their flags upside down to show their displeasure with what they see as a nation in distress. It's one of the many forms of peaceful protest that aren't particularly radical, but can be useful in making people feel like they're doing something when they feel powerless, or showing their neighbors where you align politically.
With a few small edits...
We hold these truths to be self-evident, that all men people are created equal, that they are endowed by their Creator with certain unalienable Rights, that among these are Life, Liberty and the pursuit of Happiness.--That to secure these rights, Governments are instituted among Men the people, deriving their just powers from the consent of the governed, --That whenever any Form of Government becomes destructive of these ends, laying its foundation on such principles and organizing its powers in such form, as to them shall seem most likely to effect their Safety and Happiness. Prudence, indeed, will dictate that Governments long established should not be changed for light and transient causes; and accordingly all experience hath shewn, that mankind are more disposed to suffer, while evils are sufferable, than to right themselves by abolishing the forms to which they are accustomed. But when a long train of abuses and usurpations, pursuing invariably the same Object evinces a design to reduce them under absolute Despotism, it is their right, it is their duty, to throw off such Government, and to provide new Guards for their future security...
I think these words/ideas are worth a celebration and consideration in light of the state of our country today.
Have a great fourth of July no matter where you live in the world. Hope you can gather with friends, eat good food and share a cup of kindness.
This is an open thread, any and all comments welcomed...