The Weekly Watch
Submitted by Lookout on Sun, 03/27/2022 - 6:56am
The Fringe with Unacceptable Views

These are interesting times. Voicing unacceptable views is simply not tolerated and you will be disappeared. Revealing US war crimes will land you in prison, but manufacturing Russian crimes will elevate your platform and position. It is manufactured consent on steroids, no dissent allowed. So no wonder the US citizenry is ill informed, cheering on Nazis.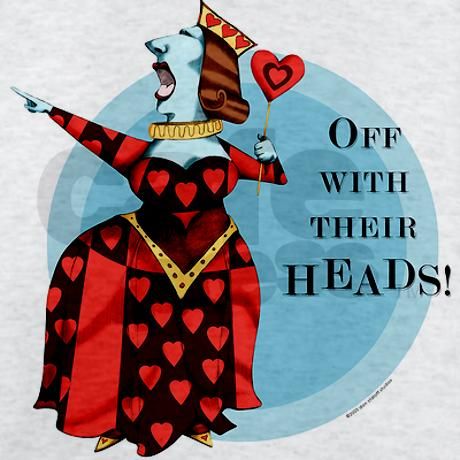 "Judge not lest ye be judged"
Uh oh Justin, many think you are unacceptable.
Canadian PM Justin Trudeau slammed for his actions in Canada on the world stage as many members of EU parliament speak out against him.
His follow up speech fell on deaf ears as many members leave in protest as Canadian broadcasters lie about it.
Off with his head!...or at least his leadership position, but unfortunately there is no justice. He partnered with the NDP party to seal his power till 2025. It was a power grab that he seems to have pulled off.
It was his characterization of the Freedom Convoy that inspired today's headline. At least there are some who see him as the corporate mouth piece he is, but the power of his state sponsored media simply ill informs the people and on he goes.
Now on to this weeks news, as the geopolitical winds stir... looking at fringe news sources with unacceptable views.
I suggested in a comment this week that the US is feeling "Mission Accomplished", because the EU will transition from inexpensive local Russian gas, to expensive, nonexistent infrastructure dependent, US LNG (liquid natural gas)...at last achieving the US goal of stopping Nord Stream 2 and capturing the EU market.
US EU sign expensive LNG gas deal in retaliation for Putin's gas sales in roubles, EU economy dead (18 min)
This was one of the many goals the US had in creating the Ukraine puppet regime.
I've found Alex Christoforou reports on Ukraine very good with typically correct analysis.
He does a good job exposing the West's hypocrisy. He is part of the Duran another good source, IMO.
In this update he discusses the new data on Hunter Biden's laptop.
https://www.dailymail.co.uk/news/article-10652127/Hunter-Biden-helped-se...
The refusal to print this story in the fall of 2020 is what caused Glenn Greenwald to leave The Intercept. The UK's daily Mail article above is worth the read.
It is rather amazing the amount of dirty laundry in Ukraine. Remember the largest donations to the Clinton foundation came from Ukraine, and now the slow leaks about these biolabs funded by the US DoD.
Though he can be long winded and a bit pedantic, I also like to hear from Gonzalo Lira who is in central Ukraine. His latest clips suggest a likely false flag event.
George Galloway is another of my 'go to' sources.
The plot to scapegoat Russia. Author #DanKovalik explains how it was constructed (12 min)
TPTB have been planning this operation for awhile, but like their prepandemic modeling exercises, they don't seem to have prepared well.
Another good fringe news outlet is Breakthrough News.
Here about an hour conversation on Ukraine as a Pawn w/ Vijay Prashad
The war in Ukraine has altered the global order. How is it changing politics around the globe? What is the historical background of the different nations in the region throughout the different historical eras and how does that affect the current conflict? What does history tell us about where this is headed?
The Grayzone is another favorite outlet of mine. Here's a terrific conversation with Max, Aaron, and Scott Ritter.
Russell Brand is an acquired taste. If you can get past his wild gestures and mannerisms he talks good sense. In this clip he looks at the corporate interests in Ukraine. (15 min)
With over 5 million subscribers I don't know if he qualifies as fringe but he sure ain't main stream.
Another not so fringe UK commentator who often makes sense is Neil Oliver. (10 min)
The way our leaders are going about things reminds me of the behaviour of toddlers
Jimmy Dore is another of my favorites. He too requires getting used to. He had several good pieces up this week. (8 min)
Ukrainian President Volodymyr Zelensky is widely depicted in the west as a brave, freedom-loving leader, notably contrasted with the authoritarian, propaganda-spewing lunatic Vladimir Putin. But Zelensky's democratic bona fides took a hit over the weekend when he announced the banning – temporarily, at least – of 11 rival political parties deemed too closely aligned with Russia. Oh, and he also consolidated all public television networks into one in order to make sure the Ukrainian people are receiving a unified message about the ongoing war. Jimmy uncovers the ongoing fact vs fiction revelations about the Ukrainian leader.
In the next clip (9 min), https://www.youtube.com/watch?v=b8lY9B5FNcg
Jake Tapper is very worried about a chemical weapons attack in Ukraine, perpetrated by the Russian military either as a desperate attempt to press the assault on Ukraine forward or as a false flag that could be blamed on the Ukrainian military. He's also eager to know how the US will respond to a potential chemical attack and whether that will represent a sort of "red line" sucking the NATO alliance deeper into the conflict. Jimmy discusses how the MSM underscores the way Americans pretend we never use chemical weapons and our allies would never engage in false flag attacks to achieve political and military objectives.
Then there are the many excellent written sources:
https://www.antiwar.com/
https://consortiumnews.com/
https://www.moonofalabama.org/
https://caitlinjohnstone.com/
https://scheerpost.com/ (most of the time)
https://thesaker.is/
https://www.theautomaticearth.com/ (h/t ggresh)
just to mention a few.
I hope in the comments below you'll add more of your favorite 'go to' sources of news in these lying times.
I want to leave you today with a long form piece which I watched (listened to) in three doses exploring possible future sustainable societies. Thought provoking but to my mind too dependent on technology.
Zeitgeist: Moving Forward is the third installment in Peter Joseph's Zeitgeist film series.
part one and part two.
The movie is arranged into four successive parts. Within each part is an amalgam of interviews, narration and animated sequences.

Part I: Human Nature
Part II: Social Pathology
Part III: Project Earth
Part IV: Rise

The documentary work presents a case for a transition out of the current socioeconomic monetary paradigm which governs the entire world society. This subject matter transcends the issues of cultural relativism and traditional ideology and moves to relate the core, empirical "life ground" attributes of human and social survival, extrapolating those immutable natural laws into a new sustainable social paradigm called a "Resource-Based Economy".
All three films in the series are worthwhile IMO but binge watching them would be way too much for me. This episode looks at human nature (with Gabor Mate, Aaron's dad), and migrates to social solutions of our dilemmas. Most of us know this information, but they are intriguingly edited with many interesting people and interviews. The new economy recommended reminds me of my often cited "Small is Beautiful" societal approach. Whole book here.
However, I would prefer a future where a on the land, plenty of labor, cooperative farms, industry, manufacturing and so on, rather than the technoworld envisioned here. Interesting none the less.
So I hope your future is bright and life is treating you well. Have a great Sunday.