The Weekly Watch
Submitted by Lookout on Sun, 11/22/2020 - 7:00am

Giving Thanks
There is good and bad with most things. The myth of Thanksgiving which first nations peoples describe as a "National Day of Mourning" is the bad part. The better part of the holiday (IMO) springs from the intent to be thankful for the good we can find around us. Many studies indicate gratitude leads humans to be happier and healthier.
"Gratitude is good medicine," says Robert A. Emmons, Ph.D., a professor of psychology at the University of California, Davis and author of The Little Book of Gratitude.
"Clinical trials indicate that the practice of gratitude can have dramatic and lasting effects in a person's life. It can lower blood pressure and improve immune function. ... Grateful people engage in more exercise, have better dietary behaviors, are less likely to smoke and abuse alcohol and have higher rates of medication adherence."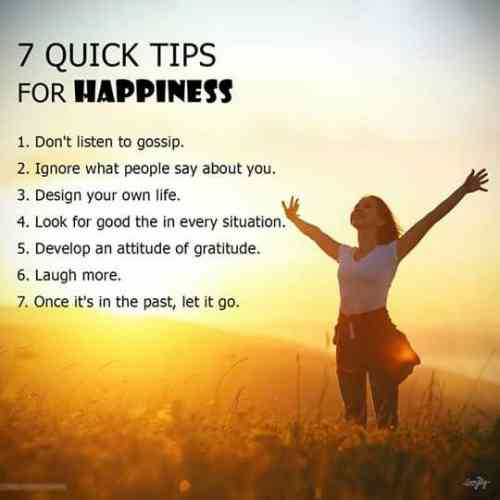 I'm thankful for many things in my life. I was fortunate to have a pretty good education focused more on how to think rather than what to think. Those thinking skills continue to be a gift that keeps giving. I hope I passed that approach to my students over my classroom career. That career created a comfortable retirement which isn't lavish but very adequate. That is also a gift I appreciate.
This Ted talk is titled "how to be happy everyday" (Spoiler...it is by giving - 15 min)
However, the most important factor leading to happiness seems to be love and relationships.
For over 75 years, Harvard's Grant and Glueck study has tracked the physical and emotional well-being of two populations: 456 poor men growing up in Boston from 1939 to 2014 (the Grant Study), and 268 male graduates from Harvard's classes of 1939-1944 (the Glueck study).

Due to the length of the research period, this has required multiple generations of researchers. Since before WWII, they've diligently analyzed blood samples, conducted brain scans (once they became available), and pored over self-reported surveys, as well as actual interactions with these men, to compile the findings.

The conclusion? According to Robert Waldinger, director of the Harvard Study of Adult Development, one thing surpasses all the rest in terms of importance:
""
(Worth the full/short read)
https://www.inc.com/melanie-curtin/want-a-life-of-fulfillment-a-75-year-...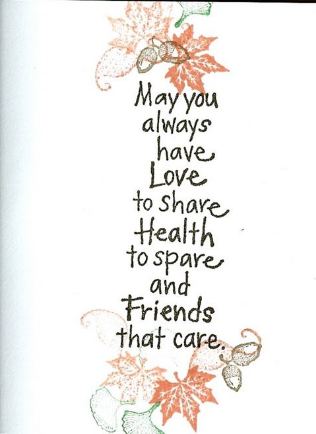 I've been fortunate to have a partner in life over the last 40+ years. We both love our life here on Lookout Mountain. Our roots on this homestead are about 35 years deep. We've aged with the forest and have grown to feel part of this place. We designed and built our home ourselves (with a lot of help from our friends). Though we had to create a road back here, a full mile off the paved road, there's an old cemetery with the first Europeans to settle here. The earliest graves have been dated from 1790-1810. Graves were added until 1908. That is until we die when we'll join the remains of others. I have lots to be grateful about.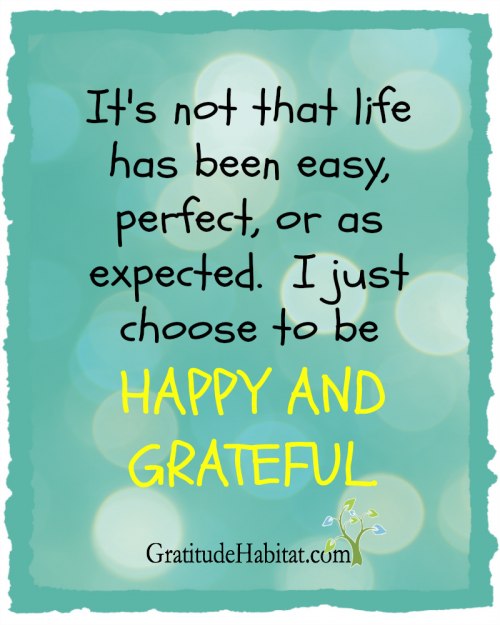 Health is our real wealth. If you or a loved one has health issues, you know what I mean. I've often written here of my personal health journey learning to use what I eat and when I eat to enhance my health. The paleo diet has gained popularity recently which is similar but not exactly my dietary blend with fresh garden produce. It does appear that our hunter gatherer ancestors were healthier than the later farmers.
Some scientists suggest it is the difference in carbohydrate content...Dr. Michael Eades - 'Paleopathology and the Origins of the Low-carb Diet' (a fascinating 47 min talk)
Others suggest it has been the addition of highly processed seed oils...Dr. Chris Knobbe - 'Diseases of Civilization: Are Seed Oil Excesses the Unifying Mechanism?' (45 min)
Perhaps it is the combination of the two, high carbohydrates and seed oils, leading to the massive explosion in chronic diseases over the last few decades.
Lifestyle may play a role as well. Many people think the ancients had a hard life. However looking at hunter gathers which are still with us, that notion is incorrect. This conversation was also interesting... (20 min)
We speak to James Suzman, author of 'Work: A History of How We Spend Our Time'. He discusses how work as we know it is really a modern concept that didn't exist until recently, the capitalist global economy and how it forces people into unfulfilling work, why we may need to look to our hunter-gatherer past to rebuild and reshape our economies post-Coronavirus, why and much more!
I'm enthralled with the transition from hunter gathers to farmers. Most people assume that civilization began its growth with the onset of farming. However new evidence has emerged of megalithic structures built thousands of years before by hunter gathers. I've only recently learned of Gobekli Tepe (16 min)
In order to farm, the forests were cut. Starting first with the stone tools of the neolithic farmers and evolving to the bronze age tools (requiring more deforestation for fuel to smelt the metals)
Looking at the transition in Britain, it appears the hunter gathers gradually adopted farming as the ecosystem changes...What Happened To Britain's Last Hunter-Gatherers?
https://www.youtube.com/watch?v=vTyojqbW6lM (1 hour)
Many of the stone circles were calendars to aid in identifying planting seasons. There are hundreds of these circles in Britain. This fellow visits many of them. I think I've visited about half of the sites he explores. A 2.5 min trailer below...
Travel is another gift. We managed to just squeeze in a trip to Costa Rica last winter before the real onset of COVID.
Another thing I'm grateful for is our mostly rational evidence based community and discussion board. I finally got around to showing JtC a little appreciation. Those of you in a financial position to do so might consider kicking in a bit to keep the wheels of our little community turning. I sure appreciate all the efforts required to keep the site running smoothly. Thanks JtC... and thank all of you for a community where we maintain a civil and informative conversation going most of the time!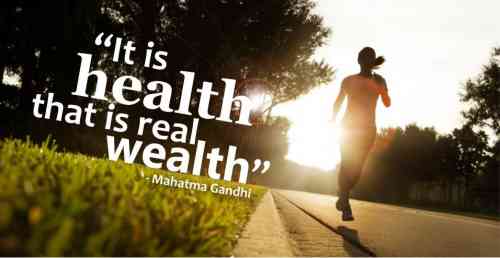 Of course the primary issue with our health today is the raging pandemic sweeping across the US and growing daily. Our failure to cope with this virus points to the dysfunction of our government and society. Chris Martenson pointed out some effective means of slowing both infection and severity this week. Why isn't this information common knowledge, IMO it is because we are managing this pandemic for profit, and they are drooling to get out (and sell) those vaccines. (Well worth the 30 min)
Here's the key study he discusses.
Chris also discusses the vaccines this week. (20 min)
We are on our own to cope with the pandemic...
Chris Hedges talks to Dr. Margaret Flowers about the Covid-19 pandemic and the catastrophic response to the public health crisis under America's for-profit driven healthcare system. Without national coordination, or universal and free national health care, Americans are faced with uneven or absent care due to hospital closings, reductions in hospital beds and services.

Lawmakers and hospitals administrators compete to purchase basic supplies leading manufacturers to jack up prices. The mercenary nature of the for-profit health care system also means many Americans are distrustful of health guidelines and refuse to get tested.

Dr. Margaret Flowers is a retired pediatrician and advocate for public universal health care, and advisor to the board of Physicians for a National Health Program.
https://www.youtube.com/watch?v=-4eQYffAnYc (27 min)
Doesn't look like it will get better... more from Margaret Flowers
Biden's healthcare plan looks like a replay of the health reform process of 2009-10 when the Democrats effectively divided the movement in support of national improved Medicare for all and pushed through the so-called Affordable Care Act (ACA), which passed without Republican support.

In a time of the COVID-19 pandemic when over 250,000 people have already died and the University of Washington predicts over 500,000 deaths by the end of February, we cannot allow a repeat of the failed ACA. It is unconscionable to create anything less than a universal single payer healthcare system.
https://scheerpost.com/2020/11/21/the-imperative-to-achieve-medicare-for...
Management of the pandemic isn't going well in the US...
The third wave of the COVID-19 pandemic in the United States is wreaking havoc on the already beleaguered health systems throughout a large swath of the country. There were 200,000 confirmed cases on Friday alone, along with nearly 2,000 deaths. The Institute for Health Metrics and Evaluation is projecting another 50,000 fatalities before the winter holidays end.
https://www.wsws.org/en/articles/2020/11/21/usco-n21.html
Those of you with good health should be grateful, and all of us should continue to be cautious about COVID. It isn't rocket science...Stay home as much as possible, Wear a mask when you are out, Distance yourself from others, Wash your hands after going out, Stay outside with others if possible or have plenty of ventilation, and Take Vitamin D and Zinc.
John Campbell has been saying Hands, Face, Space, and Ventilate. (12 min)
We are social creatures. We've been having one or two folks over to visit every week or so. This week was a little chilly so we built a little fire we could take turns standing by. Worked great plus cleaned up lots of fallen branches. Y'all be well, stay safe, and use your good common sense to avoid exposure.



They call it the present because it is a gift



So what about politics for the week...our usual topic?
The tweeter in chief is in denial...



You're Fired!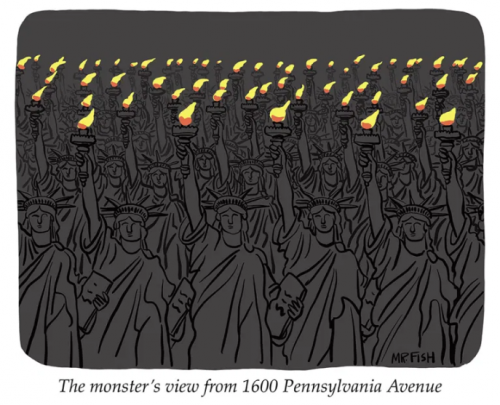 Ironically Trump's troop draw down is causing heads to explode. Why did he wait? Perhaps to set himself up for a 2024 run? What a bunch of warmongers!
Jimmy describes the Media HYSTERIA Over Possible Troop Withdrawal.
https://www.youtube.com/watch?v=GLMdLsLC5AE (15 min)
(Of course he also suggested bombing Iran before leaving office)
None the less, The Don is managing some evil actions too....
Trump's Last-Minute Move to Sell Oil Rights in Arctic Refuge...more from Jimmy.
https://www.youtube.com/watch?v=bbxyMXAnkn8 (7.5 min)
Well the future ByeDone administration looks about as bad as most of us predicted... composed of mostly warmongering corporate $hills.
An eye-popping array of corporate consultants, war profiteers, and national security hawks have been appointed by President-elect Joe Biden to agency review teams that will set the agenda for his administration. A substantial percentage of them worked in the United States government when Barack Obama was president. The appointments should provide a rude awakening to anyone who believed a Biden administration could be pressured to move in a progressive direction, especially on foreign policy.
https://thegrayzone.com/2020/11/14/bidens-transition-team-war-profiteers...
Michele Flournoy and Tony Blinken sit atop Biden's thousands-strong foreign policy brain trust and have played central roles in every U.S. war dating back to the Bill Clinton administration. Flournoy is Biden's leading pick for Secretary of Defense and Blinken is expected to be the president's National Security Advisor.
https://thegrayzone.com/2020/11/20/biden-advisors-flournoy-blinken-perma...
Dan Cohen exposes how the brains of Biden's foreign policy team have been key architects of numerous wars and are planning for a dangerous high-tech confrontation with China.
How Joe Biden Plans To Make The American Empire Great Again (17 min)
Why a war with China? Perhaps because biggest trade deal in history excludes United States?
The largest trade deal in history was signed [last] Sunday, with 15 countries including Australia agreeing to the pact, which covers 2.2 billion people and 30 per cent of the global economy.

The agreement, the Regional Comprehensive Economic Partnership, or RCEP, which has taken eight years to negotiate, surpasses the Trans-Pacific Partnership (TPP) in scale, after the Trump administration pulled the United States out of the partnership four years ago.

The aim of the RCEP is to lower tariffs and open up trade in the wake of the coronavirus pandemic, to help emerging economies catch up with the rest of the world.
https://dynamicbusiness.com.au/featured/what-the-largest-trade-deal-in-h...
Meet The Main Players In Biden Swamp from Rising (10 min) Krystal takes the corporate dem to task in this clip.
Here one from Kyle Biden's Cabinet A Who's Who Of Corrupt Corporate Lobbyists (7 min)
David Sirota: Biden's Reported Budget Pick Tried To CUT Social Security (8 min)
Jimmy Dore explains...Defender of Family Separations Joins BIDEN's Team. (13 min)
On the issue of climate, Joe Biden too often seems unwilling to follow the science....
https://scheerpost.com/2020/11/18/theres-one-issue-joe-biden-has-refused...
In fact he appoints fossil fuel grifters. Jimmy Dore expalins
Biden's Cabinet of CORRUPTION -- Latest Big Oil Cabinet Pick. (9 min)
We have an oft used line in our crowd, "It Ain't Goin' to Get No Better, Cuz".
Jimmy had a nice series of discussions with Glenn Greenwald this week.
GLENN GREENWALD Calls Out AOC's Fake Progressiveness (38 min)
GLENN GREENWALD on The Media Elite! (29 min)
GLENN GREENWALD Smashes Pro-Censorship MSNBC Goons. (18 min)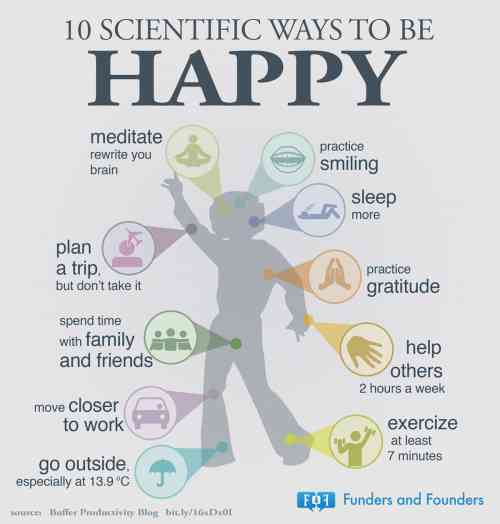 Well, now you can be thankful this piece is coming to an end. There are many things beyond our control, and I admit I find many of those things aggravating and infuriating. I do my best to keep those issues in my awareness yet not let them eat at my psyche. This is an odd holiday with COVID raging...No family visits, no music sessions, no dances (we've played a Thanksgiving dance for decades). So we make the best of our situations. This is always a fun week to cook...we'll be doing some of that. I'm going to play some music here at home. I'm lucky to have a partner to laugh with and joke around. There's still lots happening in the garden. Looking for the good is a habit of mind which can be developed. Here's hoping you all can be thankful in your situation. And as a closing shot let me post a hour concert by a young band, The Onlies, we had at our dance weekend a few years ago. Many years ago a friend was asked in an interview, "What is the difference between old time music and rock and roll?" She replied, "Old Time music is rock and roll". This young band illustrates her point. Happy Thanksgiving!