The Weekly Watch
Submitted by Lookout on Sun, 05/31/2020 - 8:06am
Ebb and Flow
Life's patterns continue. It's been a time of harvest and processing this week. As summer heat encroaches spring greens will turn bitter. So it's been harvest, wash, blanche, and freeze while they are the tastiest. We had a few nice cabbages too which are fermenting to kraut. Crops come and crops go. So do empires. Not all is ideal. After 33 years we had to pump our septic system which involved digging up the flowerbed on top of it to pull the lid and clean it out. What a mess, but I've reseeded and mulched the bed and it too will flow (grow) back. Managed to put in a new gas tank on the tractor last week, but am still awaiting a reordered fan blade. One step forward, one step back. It's the nature of things.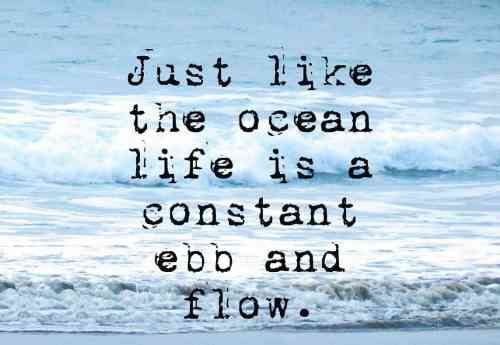 Collapsing empires share patterns
https://dgrnewsservice.org/civilization/patterns-of-civilization-collapse/
No civilization has ever been sustainable. Civilizations collapse when the human-ecological relationship breaks down far enough for the ecology to be unable to continue supporting the urban infrastructure and population. Cities are not a sustainable way to organize human communities and ecologies. When city-states are organized into empires, the civilization collapses unevenly. In some areas, life seems to continue in a way that would support the city continuing. In other areas, cities collapse and are abandoned earlier in the widespread empire's collapse.
...
During the early stages of an empire's collapse, people flee collapsing cities and move to other cities that are not yet collapsing. Sometimes those cities collapse because of empire-related economic shifts (as in the "Rust Belt" cities of the US), sometimes because of ecological destruction (as in New Orleans after Hurricane Katrina, or Paradise after the Camp Creek Fire). Regardless of the reason, the cities are not rebuilt because the ecological basis for creating true wealth (the capacity to meet human needs) is unable to support the rebuilding.
...
Historically speaking, the average time it takes a civilization to collapse is about 300 years. Civilizations collapse in a stair-step pattern, with large-scale economic shocks followed by partial recoveries. In our recent history, collapse shocks happened in the 1970s ("Energy Crisis"), in 2007 during the sub-prime mortgage crisis ("The Great Recession"), and now during the Covid-19 Pandemic ("The Global Downturn of 2020").
...
It is reasonable to assume that we are in the early stages of our civilization's collapse, and that we will continue to see stair-step degradations in physical and social infrastructure. Considering history, it is likely we will have a partial economic recovery after the pandemic ends. Considering climate change, we need to be prepared for further rapid down-steps as ecological shocks increase and spread. We may not live to see the end of our civilization, but we will see continued disorder, political circuses, domestic and international violence, and rapid economic shifts as a 'new normal.'
...
It is possible to see the current pandemic, economic collapse, and climate emergency as a fascinating challenge that will never stop giving us meaningful work to do. It is possible to feel satisfied that we are fulfilling our reasons for coming to this life, that we are giving fully of our gifts to our communities. Let us reach for each other, reach for full acceptance of ourselves at all stages of our lives, and reach for implementing our visions of a sustainable society in full communication with its ecological community.
Here's a different perspective...
Many on the left still cling to the hope that the COVID-19 crisis will translate into the use of state power on behalf of the powerless. But those in authority have never hesitated to harness government intervention to the preservation of oligarchy, and a pandemic alone won't change that. https://www.project-syndicate.org/commentary/bleak-preliminary-history-o...
(7 min)
Commonalities of decline...
1. An undisciplined, overextended military.
2. A massive disparity between rich and poor.
3. A desire to live off a bloated State.
4. An obsession with sex.
5. A debasement of the currency.
6. A political class no longer serving the people but devoted to what they could syphon off the top.
7. Bread and circuses lulling people into moral lethargy.
8. Celebrity chefs---the best food etc. as a substitute for lost meaning.
9. A vast number of people who don't give a damn.
10. Immediate gratification and the desire for eternal youth.
Nice review of European and American imperialism and colonization, reaching now into space?
https://www.youtube.com/watch?v=eYfVla13dy4 (17 min)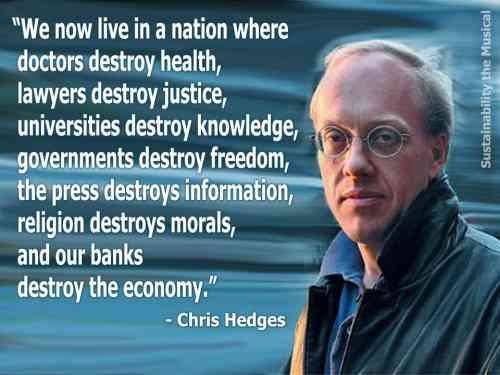 Militarism
Great interview with Jimmy and Maj. Danny Sjursen.
https://www.youtube.com/watch?v=VfmWC1bYUrc (47 min)
"Just as the coronavirus exposed much internal systemic rot, this moment also reveals how obsolete common conceptions of U.S. warfare truly are."
https://www.motherjones.com/politics/2020/05/memorial-day-combat-veteran...
This interview is well worth your time to understand how it is the US can bully the world.
https://moderaterebels.com/transcript-economics-american-imperialism-mic...
Text, video, or audio
MICHAEL HUDSON: The World Bank has one primary aim, and that's to make other countries dependent on American agriculture. This is built into its articles of agreement. It can only make foreign currency loans, so it will only make loans to countries for agricultural development, roads, if it is to promote exports.

So the United States, through the World Bank, has become I think the most dangerous, right-wing, evil organization in modern in history — more evil than the IMF. That's why it's almost always been run by a secretary of defense. It has always been explicitly military. It's the hard fist of American imperialism.

Its idea is that, we'll make Latin American, and African, and Asian countries export plantation crops , especially plantations that are foreign owned. But the primary directive of the World Bank to countries is: "You must not feed yourself; you must not grow your own grain or your own food; you must depend on the United States for that. And you can pay for that by exporting plantation crops."
...
in 2002, on the eve of the invasion of Iraq, you wrote:

"The Treasury bonds standard of international finance has enabled the United States to obtain the largest free lunch ever achieved in history. America has turned the international financial system upside down, whereas formerly it rested on gold, central bank reserves are now held in the form of US government IOUs, that can be run up without limit.

"In effect America has been buying up Europe, Asia, and other regions with paper credit, US Treasury IOUs that it has informed the world it has little intention of ever paying off.

"And there is little Europe or Asia can do about it except to abandon the dollar and create their own financial system."
...
Finance is basically backed by military, and domestically by force, by the sheriff, by the police department. It's the force that are going to kick you out of the house.

So the question is, is the only defense by the indebted people in America, your Virginia defense? Does there have to be an armed revolution here to cancel the debts? Do they have to eat the rich? That's the whole question for the politics of America.

I don't see it being solved. If it is not solved by the indebted people simply starving to death, committing suicide, getting sick, or emigrating, then there will have to be a revolution. Those are the choices in America.
...
Well what makes China so threatening is that it's following the exact, identical policies that made America rich in the 19th century. It's a mixed economy.

Its government is providing the basic infrastructure and subsidized prices to lower the cost of living and the cost of doing business, so that its export industry can make money. And it's subsidizing research and development, just like the United States did in the 19th century and early 20th century.

So America basically says to the rest of the world, "Do as we say, not as we do, and not as we've done."

So China has a mixed economy that is working very well. You can just see the changes occurring there. And it realizes that the United States is trying to disable it, that that the United States wants to control all the sectors of production that have monopoly pricing — information technology, microchip technology, 5G communications, military spending.

And the United States wants to be able to essentially buy goods from the rest of the world with overpriced exports, American movies, anything that has a patent that yields a monopoly price.

America, in the 1950s tried to fight China by sanctioning grain exports to China. You mentioned sanctions earlier, the first sanctions were used against China, to prevent them, trying to starve them with grain.
...
MAX BLUMENTHAL: Right, going back to the JFK Seeds of Peace program. It's big agro subsidies, and then you bomb the Third World with cheap seeds and cheap goods, and then you have a migration crisis.

MICHAEL HUDSON: Seeds for Starvation is what the program is known as. Because by giving a low price of foreign aid to these countries, they they prevented domestic agricultural development, because no farmer could compete with free crops that America was giving.

The purpose of the Seeds for Starvation program was to prevent countries from feeding themselves, and to make them dependent.
In this interview with Reiner Braun, CEO of the IPB - International Peace Bureau, we examine recent developments in the field of militarisation that includes global military spending and technological developments. Furthermore we discuss the opportunity costs of militarisation and possible solutions that could be pursued to make our system more peaceful and cooperative. https://www.youtube.com/watch?v=gwhpg7haFgI (11 min)

Militarism isn't just for foreign wars, but also domestic control...
"Don't think for a minute that Derek Chauvin would have been arrested if people in Minneapolis weren't standing up and fighting." https://www.commondreams.org/news/2020/05/29/after-days-protest-police-o...
Some 500 National Guard troops were sent into the city by Governor Tim Walz, a Democrat. They are guarding infrastructure and have not yet been deployed directly against the population. Walz, himself a retired command sergeant major in the National Guard, is the third governor in recent years to call out the troops to deal with unrest provoked by police murders, following Democrat Jay Nixon in Missouri (Ferguson) in 2014, and Republican Larry Hogan in Maryland (Baltimore) in 2015.
https://www.wsws.org/en/articles/2020/05/30/floy-m30.html
Has the new civil war begun?
https://www.moonofalabama.org/2020/05/begun-the-civil-wars-of-2020-have-...
As Minneapolis Protests Over Killing of George Floyd Intensify, Trump Threatens to Send in Military With Green Light to Open Fire
https://www.commondreams.org/news/2020/05/29/minneapolis-protests-over-k...
US Border Patrol Denounced as 'Rogue Agency' for Using Predator Drone to Spy on Minneapolis Protests "This is what happens when leaders sign blank check after blank check to militarize police, CBP, etc while letting violence go unchecked."
https://www.commondreams.org/news/2020/05/29/us-border-patrol-denounced-...
Think strikes are the way to reform? The garbage workers went on strike in New Orleans, so TPTB went to the local prison and 'employed' a captive labor force. Richard Wolff explains.
https://www.youtube.com/watch?v=CAcKSfckRJA (6.5 min)
Professor Wolff discuss the definition of capitalism from the Marxist perspective. When the system of capitalism experiences dire crises, Wolff argues, it has been natural to question the nature of the system itself, just as the financial crises of the early 20th and 21st centuries have prompted reforms of capitalism to varying extents. Today, the path to better political democracy, says Wolff, lies in stronger economic democracy.
https://www.youtube.com/watch?v=G1BF1xIz_SE (25 min)
One more from Rick Wolff...
Prof. Wolff examines the rise of China to the global economic powerhouse it has become. He discredits the argument that China's success can be attributed to the developments made by private capitalists within China and the foreign capitalists welcomed in.
https://www.youtube.com/watch?v=tRe9uL0bg_Q (8 min)
"We Have Capitalism for the Poor and Socialism for the Rich" - Mark Blyth
https://www.youtube.com/watch?v=oVI1ZtgdXYI (full 50 min interview)
https://www.youtube.com/watch?v=dIyYijA0h-8 (5 min excerpt)
"The EU is a Shit-Show" - Mark Blyth
Follow the money...it's the cabbage, man!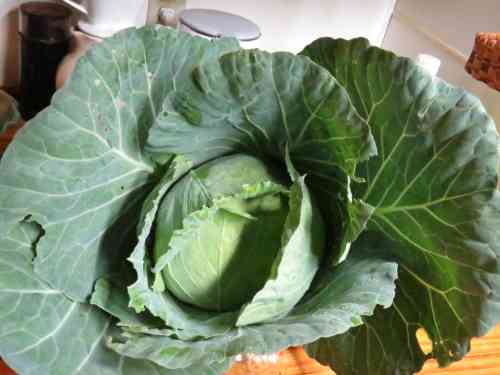 Three Investment Banks Control More Wealth Than GDP of China – and Threaten Our Existence
https://theanalysis.news/commentary/the-lords-of-finance-own-the-media-a...
Chris explains the Fed money printing machine...
https://www.youtube.com/watch?v=3mXPwNQc3lc&t=6m35s
The Federal Reserve's finger in the dike won't contain the economic storm; we need to think through the steps of achieving democratic central planning and public ownership. Leo Panitch with Paul Jay (video or text)
https://theanalysis.news/interviews/pandemic-shows-need-for-democratic-c...
...the degree of inequality is phenomenal. The ability of the poor people in these countries, and for that matter even the middle class to be able to resume consumption is much limited by the fact that so much consumption is debt-driven, by virtue of the fact that it depends on them being able to get credit since their wages have stagnated since the early 80s or late 70s, and they haven't since recovered what they lost by way of many of the assets that they held, especially the houses they lost during the crisis of 2008. So they don't then have the assets to roll over increased credit. So these are the enormous managerial challenges that capitalism is facing in this new crisis.
There are parallels between today's economy and 1929. Mike Maloney highlights why he devotes this new video to the Great Depression… because it can offer valuable insights into what could be ahead for us today. Though he is a big Milton Friedman fan, this is an interesting perspective.
https://www.youtube.com/watch?v=ZCjWdAEh-EU&t=10m30s (25 min)
Trader and money manager Micheal Pento says make no mistake this is a depression.
https://www.youtube.com/watch?v=9HgiBZEIfSI&t=1m40s (30 min)
This concludes with a bit of an ad for his money management services but is a worthwhile analysis.
Jimmy and Dylan discuss this article about the US predicament
https://eand.co/im-not-that-i-m-negative-america-really-is-screwed-13b47...
https://www.youtube.com/watch?v=jdeRF5KiUm0 (28 min)
They also discuss the on going depression
https://www.youtube.com/watch?v=NomWXb1xhSk (16 min)
Max and Stacy red pill the economy. The last 15 min interview is a quite interesting discussion of bitcoin. https://www.youtube.com/watch?v=fI3nuvuqbuA (26 min)
Interesting comment in the thread under the clip...
Well done Stacy and Max, thank you for showing the charts. Look, June is named after Juno Moneta, the Goddess of the Roman Treasury. Moneta is the root of the word money, and money was minted outside of Juno Moneta's temple, known as the "Capitolium." Juno Moneta shared the Capitolium with her husband Jupiter, and her War Goddess daughter, Minerva. But please be wary of July 18th-25th when bad juju happens that coincides with Neptunalia. Neptunalia is when huge monetary changes have occurred for hundreds of years. Speaking of Minerva, you would be surprised how many recent wars were started by the U.S. on her festival date that she shares with Mars, The Quinquatria Festival, March 19th-23rd
Max and Stacy broadcast one episode this week from an alternate reality
https://www.youtube.com/watch?v=lNT0RamLsDM (1st 15 min)
Richard Kozul-Wright is UNCTAD's Chief Economist and Director of UNCTAD's Division of Globalization and Development Strategies. Richard Kozul-Wright is lead author of Financing A Global Green New Deal: UNCTAD's 2019 Trade and Development Report and co-author of A New Multilateralism for Shared Prosperity: Geneva Principles for a Global Green New Deal.
https://theanalysis.news/interviews/healthy-people-a-healthy-planet-and-...
video and text
I think the big question now is how are we going to reconnect a healthy people, a healthy planet and a healthy economy. And in a certain sense, the global financial crisis was a dry run for this, for the neoliberal tradition supporting footloose capital. And ensuring that it could make profits whenever, wherever and however it wanted was essentially the basis for the policy initiatives that came out of the 2009 crisis. Of course, with a little bit of help from the gargantuan expansion of central bank asset sheets. And with a huge piling up of debt: public, private, developed and developing countries. Now, I think COVID-19 has dramatically exposed the limits of that kind of agenda and the fragility of the runaway hyperglobalized world we have been subject to. And it has provided a dramatic reminder, I think, that the health of people and the planet rests on this provision of public goods and the protection of the global commons. And the Global Green New Deal, I think, offers an alternative way of reconnecting people, the economy and the planet around this idea of a massive investment push led by the public sector.
COVID mismanagement...
... if the United States had begun social distancing and other control measures just two weeks earlier, it would have saved the lives of 54,000 people. The implementation of such measures one week earlier would have saved 36,000 lives.
https://www.wsws.org/en/articles/2020/05/22/pers-m22.html
The lack of integrity in hydroxychloroquine research
https://www.youtube.com/watch?v=IUD_wvkNhnk (47 min)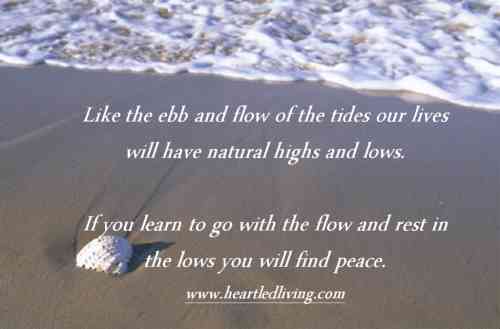 There's so much more to say and speculate about the collapse of US empire... as well as the natural ebb and flow of life. The natural system dictates the limits of civilization and resource extraction. Despite the reduction in carbon emissions during the lockdowns, atmospheric carbon hit an all time high May 3 - 418 ppm.
https://www.theverge.com/2020/5/7/21251188/carbon-dioxide-breaking-recor...
The artificial manipulation of currency doesn't extend to environmental impacts. The natural system acts on its own laws, and I suspect will be a primary controlling factor in the decline of US empire. The challenges are many, and the oligarchs are actually few. Unfortunately their grasp on the levers of power are strong and enforced by their mercenaries. Max's description of our system as neofuedalism rings true to me. People are storming the castle so to speak. Reminds me of Watts and other riots of my youth. One step forward, one step back. Here's wishing you a wonderful ride in the ebb and flow of life.
I wasn't aware of this song, ebb and flow
Snowfall heavy, mountains
And smoke on the breeze
Wanna get back to those warm nights
Down in New Orleans
Hopped onto a freight line bound for Tenessee
Said he was a sailin' man born in Chesapeake
You can find you hollow shelter of stone
Anytime you get low
Some things follow
Anywhere you go
Sang myself to sleep last night under the canopy
Where the moonlight danced
With the silhouettes of the weeping willow trees
Caroline' I someday may find
My wings beneath your breeze
The current blows the ebb and flow
That's where I'm gonna be
You can find you hollow shelter of stone
Anytime you get low
Some things follow
Anywhere you go
But I've played this tune by Carl Jones for a few years.
Ebb and Flow
Have a great weekend!