The Weekly Watch
Submitted by Lookout on Sun, 09/29/2019 - 7:57am
Gut Feelings
There really is something to a gut feeling. Seems our gut biome influences not only our brain but also the expression of our DNA. Before we get into the biology, let's use our gut feelings to examine and speculate about our politics, economy, and militarism. Then we'll listen to some doctors views on how we can improve our microbiome. Whether that improves our thinking or not I'll leave up to you.
I guess the big news of the week is the dimwitted dims impeachment fiasco. My gut feeling is that they want Trump re-elected so they can continue their inane campaign - We're not as bad a Trump. Kyle Kulinski nailed it on Rising this week...
https://www.youtube.com/watch?v=lkzRURcRbkY (at the 7 min mark)
I must admit I find the Rising a bit suspicious with it's slick format, but both Krystal and Saagar took on the impeachment absurdity...
https://www.youtube.com/watch?v=J6LKxncRXKU (5 min from Krystal)
https://www.youtube.com/watch?v=DTOPwuZMNHc (7 min from Saagar)
Chris Hedges is right on target as usual...
Impeachment is about cosmetics. It is about replacing the public face of empire with a political mandarin such as Joe Biden, himself steeped in corruption and obsequious service to the rich and corporate power, who will carry out the same suicidal policies with appropriate regal decorum. The ruling elites have had enough of Trump's vulgarity, stupidity and staggering ineptitude. They turned on him not over an egregious impeachable offense—there have been numerous impeachable offenses including the use of the presidency for personal enrichment, inciting violence and racism, passing on classified intelligence to foreign officials, obstruction of justice and a pathological inability to tell the truth—but because he made the fatal mistake of trying to take down a fellow member of the ruling elite.
https://www.truthdig.com/articles/the-problem-with-impeachment/
The Democrats are giving Trump the best campaign aid he could have wished for. Trump will again present himself as the victim of a witch hunt. He will again argue that he is the only one on the side of the people. That he alone stands with them against the bad politicians in Washington DC. Millions will believe him and support him on this. It will motivate them to vote for him.
Why is it so hard for Democrats to understand this?
https://www.moonofalabama.org/2019/09/the-democrats-impeachment-attempt-...
The best conversation (IMO) about this impeachment was with Jimmy and Aaron Mate' (50 min)
The biggest crime in this story that isn't being told. The illegal overthrow of a sovereign government.
https://consortiumnews.com/2019/09/26/what-isnt-mentioned-about-the-trum...
The Ukrainian web just keeps growing...
The other Ukraine scandal: US support for neo-Nazis fuels far-right terror at home.
Ben Norton discusses his article with Aaron
https://www.youtube.com/watch?v=F2-xBKQo-_U (24 min)
We need to be suspicious of any activity promoted by the CIA...
The scandal over the Ukraine call has been instigated by the intelligence agencies. It was a CIA agent in the White House who prepared the report that is the basis of the inquiry. It was the decision by a group of Democrats drawn from the military and intelligence agencies that led Pelosi and Schiff, both with longstanding ties to these same agencies, to shift from their previous opposition to impeachment.
https://www.wsws.org/en/articles/2019/09/28/pers-s28.html
Really it doesn't take a "gut feeling" to see the stupidity of taking on Trump for Ukrainian bribery when ByeDone brags about his bribery using our tax dollars. I hope this all brings to light the way Obummer's administration conducted the Ukrainian coup and installed Neo-Nazis. Lately I've been thinking the dims have done to Obomber what the rethugs did to Reagan...both examples of misplaced idolatry.
It's the Economy stupid!
When you sanction much of the world, it doesn't take too long till they unite against the US empire.
"Now all of our (Iranian) financial transactions with Russia are through the national currency of the two countries. This trend is gradually removing the dollar from the trading cycle, with many countries now willing to trade in their national currency so that the US does not oversee their trade," he told reporters in Tehran after a cabinet meeting.
https://iranian.com/2019/09/25/iran-russia-turn-to-trade-in-national-cur...
"Unofficially, the EU is keen to support Russia's de-dollarization efforts, as EU officials lament the effects of extra-territorial US sanctions on European companies and want to promote the euro as an international currency," Demarais said.
https://www.cnbc.com/2019/09/27/russias-bid-to-ditch-the-us-dollar-is-sl...
Stephen Cohen and Aaron Mate discuss Russia, Ukraine, and NATO. The EU isn't so sure it wants to alienate Russia.
https://www.youtube.com/watch?v=aCixl4B6j1A (22 min)
China and Russia have vowed to enhance and implement their strategic partnership in talks at the UN headquarters in New York between Chinese Foreign Minister Wang Yi and his Russian counterpart Sergei Lavrov.
https://www.presstv.com/Detail/2019/09/28/607319/China-Foreign-MInister-...
(4 min)
Max and Stacy take on the Ponsi economy in first 15 min
https://www.youtube.com/watch?v=L6enN2rnQoY
Earlier this week Max and Stacy enjoy the arrest of bankers for racketeering.
https://www.youtube.com/watch?v=Mgfsb3mC6Ds (first 15 min)
"Mnuchin's empty promise shows just how much the 2017 tax cuts for the rich were a scam on the American people," said AFT executive director Frank Clemente. "Mnuchin's prediction was off by $1 trillion."
https://www.commondreams.org/news/2019/09/27/1-trillion-say-progressives...
Chris Hedges on the oligarchs...
The ruling elites and the corporations they serve are the principal obstacles to change. They cannot be reformed. And this means revolution, which is what Extinction Rebellion seeks in calling for , when it will attempt to shut down city centers around the globe in acts of sustained, mass civil disobedience. Power has to be transferred into our hands. And since the elites won't give up power willingly, we will have to take it through nonviolent action.
https://www.truthdig.com/articles/saving-the-planet-means-overthrowing-t...
So the dollar is not going to be the standard of exchange for much of the world anymore. Endless sanctions unite other countries against the US empire. I much prefer an economic collapse over a world war as a way to get to end of empire.
Militarism and Authoritarian leaders
Interesting interview with Larry Wilkerson looking at Saudi Arabia
https://www.youtube.com/watch?v=lVRjP8g8ejo (18 min)
Chris Hedges talks to journalist and author Stephen Kinzer about efforts by Riyadh and Washington to cripple Iran's economy, inevitably putting Saudi Arabia, its Gulf allies and Washington on a collision course with the Islamic republic that could end in war.
https://www.youtube.com/watch?v=pz_7ZUmmTzQ (26 min)
The Democratic Party Remains a Party of War, Not Peace (video or text)
https://therealnews.com/stories/the-democratic-party-remains-a-party-of-...
Corporate Media Ignores Connection Between Militarism and Climate Chaos. Joe Jamison of the U.S. Peace Council explains that the Pentagon is one of the world's worst polluters.
https://therealnews.com/stories/corporate-media-ignores-connection-betwe... (video or text)
Medea explains the relationship between militarism and climate collapse.
https://www.commondreams.org/views/2019/09/26/10-ways-climate-crisis-and...
Jimmy and the gang do a great job describing how student debt has driven military recruitment. It includes a powerful speech by Abby Martin's friend Mike Prysner (here's a transcript of Mike's speech)
https://www.youtube.com/watch?v=YMU5qVATP0A (26 min)
Jimmy takes on the droning of Afghan pine nut farmers...
https://www.youtube.com/watch?v=XgWAQ3Gv2jc (17.5 min)
Max Blumenthal just returned from Syria. He discusses his experience and observations.
"I went there and I took that opportunity to have contact with them because I'll take any reasonable opportunity to break the media blockade in countries targeted with regime change, and to show my fellow citizens what's on the other side of the corporate media and the US national security state's information war."
https://www.youtube.com/watch?v=Q7bNcIYHJ74 (16 min)
There was supposed to be this distinction between the military and civilian police, but in this country now, we are literally giving our excess military equipment that was supposed to be use for fighting or killing people to our police departments. And over 8,000 police departments participated in 2014, which means there are a lot of local small town police departments that have military style equipment that seems to me to be excessive.

As you can see, a cadre of officers dressed in military uniforms storm into his yard. And even though the observer is clearly on his own property, and even though the First Amendment clearly gives them the right to photograph police, they swarm his property without a warrant. And then this: an arrest. That's right. A man watching police from his own yard, exercising his constitutional rights, is arrested.
https://therealnews.com/stories/militarized-police-attack-man-who-filmed...
Speaking of militarized police...
If you think we have it bad in the US, take a look at what's happening in Brazil. They are trying the shut down the universities. (video only 7 min))
https://therealnews.com/stories/brazil-students-protest-bolsonaro-educat...
Finally into the gut of the matter...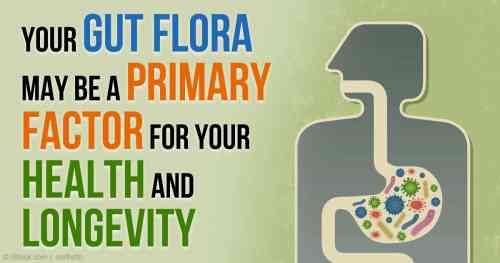 We've been mislead about our health. Doctors have been miseducated themselves.
Dr Ken Berry has a good presentation explaining the culture of medical training.
https://www.youtube.com/watch?v=x0leZ47e8Yk (45 min)
A transcript of Ivor Cumming and Ken Berry's conversation for those who prefer reading
https://thefatemperor.com/wp-content/uploads/2019/03/Dr.-Ken-Berry-And-I...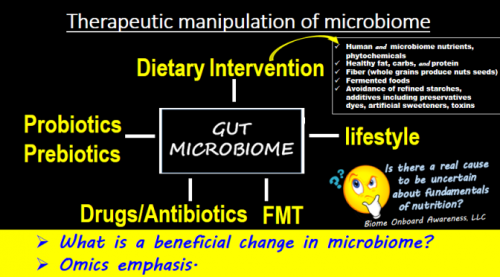 So if you think of your gut as a garden. First you prepare it. Most evidence based doctors suggest no sugar, no grains, and no vegetable or seed oils. Next you plant seeds. you can use fermented foods or take a good probiotic. Then you feed your new bugs with starches that survive to the lower gut called prebiotics.
Probiotics are the bugs where as prebiotics feed the bugs
https://www.youtube.com/watch?v=xjxYauok94Q (4 min)
Here's Dr William Davis prebiotic advice...
So how do we obtain such indigestible fibers that nourish healthy bowel flora, so-called "prebiotics" or "resistant starches"?

Green unripe bananas or plantains–with around 27 grams prebiotic fibers per medium sized banana
Raw peeled potato–with around 20 grams per 3 1/2-inch medium
Inulin powder–with 5 grams per teaspoon
Bob's Red Mill raw unmodified potato starch–8 grams per tablespoon
Legumes, lentils, chickpeas, hummus–Around 3 grams per 1/4-cup. But we have to be careful here, as any more than this quantity and blood sugars start to climb to unhealthy levels.

These are the most efficient sources, with lesser quantities in other below-ground vegetables. I pick one of the above foods and include them in a smoothie every morning along with, for instance, a cup of unsweetened coconut milk, some blueberries or other berries, a few drops of stevia, etc. If you choose the banana, peel it like an apple or chop off the ends and slit the skin, as it is very tough to skin when green. Chop both banana and potato coarsely before putting in the blender; a blender with a strong motor is advised.
Here's other whole food prebiotic ideas from Dr Gundry
https://www.youtube.com/watch?v=fAfBFpehGxg (5 min prebiotic Gundry)
Dr Perlmutter has some suggestions too...
To heal our gut, we need to stimulate and increase the diversity of the organisms that live inside of the gut by exercising and eating foods that are rich in pre-biotic fiber that helps nurture our gut bacteria:
Mexican yam/ jicamo
Onion
Garlic
Leek
Dandelion greens
Kimchi
Kobucha
Yogurt
Fermented vegetables
You also need to avoid some things...
To help heal your gut, remove any offensive agents that may be harming it such as any overuse of:
Antibiotics
GMOs
Over production of free radicals
Drinking chlorinated water
Artificial sugars and sweeteners
Acid blocking drugs
Proton pump inhibitors
Non-steroid and anti-inflammatory drugs
Stress
I like sliced jicama with almond butter as a snack. I also make a green banana, coconut milk, almond butter smoothie some of which I drink and the remainder I freeze as an ice cream substitute. Yummy and good for your bugs.
Probiotics. I eat fermented foods. We make Kombucha, kraut, yogurt and pickle lots of things. However many people take a prepared culture as a pill. You need to make sure you find one whose bacteria can survive the trip to the lower gut.
I recently learned about Lactobacillus reuteri which is an upper tract resident with tremendous health benefits. For the details and studies watch this:
https://www.youtube.com/watch?v=vj-6LNoy5r0 (15 min mark to the 38 min mark)
Here's the basic info...
https://www.youtube.com/watch?v=KoRk7DAIbKw (3 min short description)
So now I'm in the process of making yogurt with this bacteria...
https://www.youtube.com/watch?v=PvjC9AaJBqU (7 min how to make)
This strain (PTA 6475) of bacteria is available from BioGaia. Once you make the yogurt you save enough to culture your next batch like a sour dough culture.
I'll let you know if I think it works after eating this yogurt for a month or so.
Dr David Perlmutter https://www.drperlmutter.com/ is using diet and the human microbiome to heal brain diseases and conditions. He theorizes we get our gut biome in the birth canal. Today with a quarter to a third of children born by c-section, many children are not inoculated.
https://wellnessforce.com/the-grain-brain-whole-life-plan-with-dr-david-...
"Our dietary choices play a major role in determining whether we are going to live into our 80s and 90s and even beyond with a good, functioning brain, or like 50% of people who live to be age 85, we will experience brain decline in the form of Alzheimer's which is a preventable disease."– Dr. David Perlmutter
https://www.youtube.com/watch?v=2hR9sD9eX-A (fascinating 40 min discussion)
"It's a bit humbling to recognize that mood is regulated by our gut. Not only through the process of controlling inflammation, which is a cornerstone player in depression, but that around 90% of our levels of dopamine and serotonin are not manufactured in the brain. They're mostly manufactured in the gut." – Dr. David Perlmutter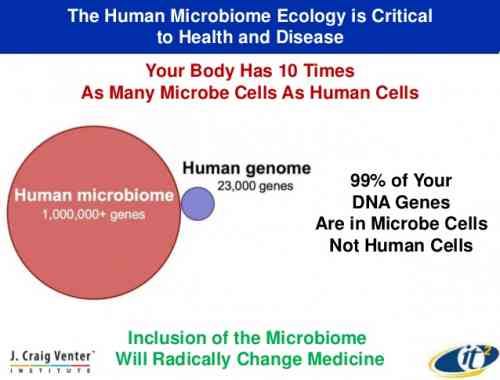 Supplements for you and your bugs.
Many people are low in Vitamin D, Magnesium, and omega 3 fatty acids

Vitamin D William Davis recommends blood levels of 60 nl/
https://www.youtube.com/watch?v=vE18JIfq9m0 (7.5 min DIY Vitamin D)
My Vitamin D supplement also contains Vitamin K
Magnesium - make your own magnesium bicarbonate. Buy Milk of Magnesia (get the one with only water as the inactive ingredient, some contains a hypochlorite bleach). Mix 3 tablespoon in a 2 L bottle of seltzer water. Shake and allow to react
https://www.youtube.com/watch?v=6Jc33Z0QVaY (4 min)
Drink two 8 oz glasses per day.
Fish Oil supports cardiovascular health, supports healthy mental functioning, and supports healthy glucose and insulin metabolism.
Here's Dr William Davis recommendation...
The best liquid fish oils are non-fishy, highly-concentrated, and come in the better absorbed triglyceride form. Many capsules, including prescription Lovaza, are the less well-absorbed ethyl ester form. Several studies have now demonstrated that the naturally-occurring triglyceride form yields higher blood (RBC) levels of omega-3 fatty acids, likely due to more efficient digestion via pancreatic lipase. These highly-concentrated, triglyceride forms are more expensive, due to their concentrated nature. Note that, minus the protection of the capsule, liquid fish oils will oxidize if not refrigerated. So be sure to keep your liquid fish oil in the fridge.
What should the total daily dose of EPA + DHA dose be? That depends on what your goals are.

If your goal is to modestly reduce the risk of dying from heart attack, then just eating fish a couple of times per month will begin to exert an effect, or just taking a dose of 300 mg EPA + DHA per day from a low-potency capsule will do it. However, that's an awfully unambitious goal.

Our starting omega-3 dose in the Track Your Plaque program has, over the years, increased and now stands at 1800 mg EPA + DHA per day. However, the dose for 1) full reduction of triglycerides and/or triglyceride-containing abnormal lipoproteins, 2) reduction of Lp(a), and 3) the ideal dose for coronary and carotid plaque control are substantially higher.

But once you know your desired daily target of total EPA + DHA, you can easily determine the quantity of capsules to take by doing the above arithemetic, totaling the EPA + DHA per capsule. For example, if you have been instructed to take 6000 mg per day EPA + DHA, and your capsule contains 750 mg EPA + DHA, then you will need to take 8 capsules per day (6000/750).
I've been taking Krill oil, but after this bottle is done I'm moving to a liquid fish oil based on this advice.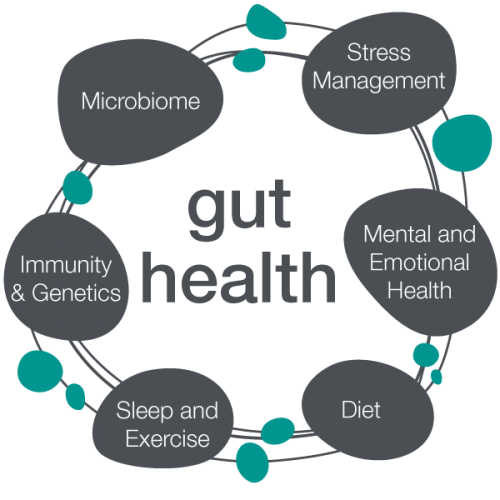 Balancing life, health, and happiness can be a challenge especially in these times. I used to think we could solve these major issues politically, but the corporate capture of the system precludes that hope for me. So I've been focusing on things I can accomplish like gardening and improving my health. I'm at the age where my friends are dying, getting by-pass surgery and so on. I'm going to do what I can to avoid getting on the medical treadmill. I started by improving my diet, and now I'm exploring and learning more about culturing a healthy microbiome. I hope you learned something today from this continuing exploration.
I want to close with a hopeful message from Climate Scientist, Paul Beckwith...
As I marched in today's Climate Strike for in Ottawa along with thousands of people I had time to reflect on what is really going on. Many years ago I figured out that inevitably humanity would reach a tipping point in its understanding of the huge risks that all life on Earth faces from accelerating climate system destabilization. I also said we would likely only recognize reaching a tipping point in the rear view mirror, after it occurred. Is it possible that Greta Thunberg is the catalyst for thrusting us beyond this tipping point of understanding? It certainly feels like it.
https://www.youtube.com/watch?v=CqLS4sjtZb0 (15 min)
Greta's speech from Friday https://www.youtube.com/watch?v=jhqOFkQ-fRI (5.5 min)
I don't really have a gut feeling but a hope that maybe we have reached a tipping point.
Here's wishing you all good health and happiness!