Tuesday Open Thread ~ Whiplash
Submitted by Anja Geitz on Tue, 10/22/2019 - 4:08am
~
"Fasten your seatbelts. It's going to be a bumpy night." ~ Margo Channing
~
~
Imagine you're speeding along the superhighway of life at about 100 mph when suddenly, without warning, the person sitting next to you whacks the gear shift into reverse? Now imagine that same person telling you afterwards that you were going too fast, your tires are bald, and they are in love with your partner. Say, what? From politics to relationships, life can really take a detour into crazy town. Time and distance can lessen the flinch reflex, but usually a hefty dose of sardonic irony is the best way to go. For the purpose of today's Open thread, I'll attempt to play around with the latter in my re-telling of a few seminal whiplash moments.
~
Although we may never know with complete certainty the identity of the winner of this year's Presidential election, the identity of the loser is perfectly clear. It is the Nation's confidence in the judge as an impartial guardian of the rule of law. ~ Justice John Paul Stevens [Dissent] Bush v. Gore (2000)
~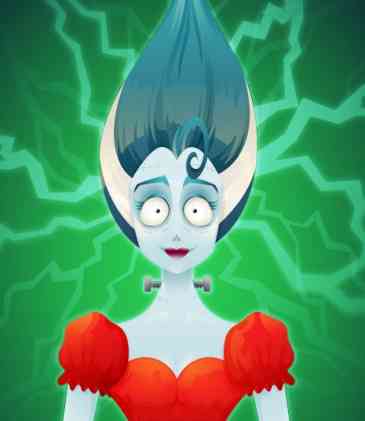 ~
Bizarre Bedfellows
Like the bride who found a bloody horse's head in her marital bed instead of her groom, my relationship with politics took a whiplash turn during the 2000 Election. Fresh from my swearing-in ceremony as a new U.S. citizen, I stepped into the voting booth for the first time and cast my vote for Hillary Clinton and Al Gore. The rest, as they say, is history. The ink barely dry off my Certificate of Citizenship, I watched our democracy die in what essentially became the Dred Scott case of our time.
To say that the ruling in Bush v. Gore was "poorly-reasoned" is an understatement of epic proportions. Favoring a "convenient and timely" tabulation of ballots over an accurate recording of the actual vote, was one of those WTF moments the disenfranchised asked themselves after the decision was announced. It not only robbed us of our votes, but completely undermined the Supreme Court's stature as an independent and impartial arbiter of the law, while exposing itself as a political tool for those in power
In hindsight, the 2000 election proved to be a bellwether I did not hear. Comparable to signs the wife of a philandering husband chooses to ignore, I remained loyal to the party, voting again and again in an electoral process that disenfranchised people with ruthless impunity. Then came the 2016 primary and my willingness to be bamboozled, shamed, and frightened was at an end. On July 29, 2016, I finally divorced the Democratic Party a day after the convention. Yet, even after my #DemExit, I still feel the reverberations of the initial whiplash, and so, as the 2020 election year begins, I think I might put on a neck brace just to be safe.
~
~
Kaboom!
Newly married Simon Swafford captures the I can't believe this is happening moment in such a hilarious way, I actually annoyed the people sitting behind me in the movie theater with my fits of laughter. What turns out to be the worst morning of his life, poor Simon, played by Chris O'Dowd, is told by his glamorous new bride that she is going to be moving next door with his friend Gavin, who she admits to being in love with. As if the onboard wedding ceremony that took place the day before was just a misunderstanding, inexplicably, and to great comedic effect, Simon's bride Eleanor, played by January Jones, is obliviously callous and completely tone deaf about what she sees as a workable solution. Simon is utterly devastated and manages only to squeak out incredulous replies under his breath, stifling the scream you feel just wants to escape from somewhere deep in his soul. How the scene plays out is pricelssly entertaining.
(Pirate Radio, 2009. A snippet of the ending of their conversation followed by the scene where Simon gets behind the microphone after the break-up of his marriage.
~
A little less hilarious, but still packing a punch, I present a real life example of an excruciating whiplash moment. During a year when I lost my Mother, my 17 year old cat, and my job at Morgan Stanley after 9/11, I was also given the heave-ho from my boyfriend. Similarly to poor Simon, I never saw it coming. The previous week we had gone shopping for engagement rings and then Kaboom! He tells me he's leaving and that he has a moving truck already downstairs. It was one of those moments where the person sitting across from you is moving their lips, and sound is coming out, but you can't make out what they are saying. By the time my brain did absorb what was happening, he was already packing up his things. A year later, I received what he referred to as a "courtesy call", telling me that he was getting married to a French girl he met while working in London. I don't recall exactly what I said to him during that phone call, but before I hung up, I did make use of a few French words I learned.
~
"It is time for writers to admit that nothing in this world makes sense. Only fools and charlatans think they know and understand everything. The stupider they are, the wider they conceive their horizons to be. And if an artist decides to declare that he understands nothing of what he sees -- this in itself constitutes a considerable clarity in the realm of thought, and a great step forward." ~ Anton Chekov
~
~
When You're Not Picasso, But You Like to Paint Anyway
All writers learn to write by writing. Yet in the beginning, learning to write can be very frustrating. You know what you want to sound like but the words on the page don't seem to reflect that. A good writing teacher understands that and will gently point you in the direction you need to go. Bad writing teachers are another story. Sometimes, it's obvious they are not suited to teach, other times their incompetence masquerades as authority and by the time it occurs to you that they are the problem, they've already wormed their way into your psyche.
One such writing teacher, let's call her "Carrie", cultivated her disdain for us into an occupation. As a twenty-something writer with two published books under her belt and who was branching out as an editor for up and coming writers, our class must've been a huge disappointment. Fortunately for Carrie, she compensated this impasse to her career with an inattentiveness to our work and an arrogant disregard for our feelings. Her glassy-eyed stares, her abrupt interruptions, and her impatience with struggling writers during our class audits were so over the top, none of us knew how to respond. A diverse collection of aspiring writers, working class poets, stay at home Moms, and your garden variety beginners, we were, as a class, truly perplexed by this mean girl telling us our writing sucked.
After the characters in my first story were panned as two dimensional cliches (her exact words), I decided to make a shift from the children's story I previously submitted to something more adult. A semi-autobiographical story about an intense love affair I had while living in New York. During our in-class audit Carrie critiqued my story by commenting that my characters and my dialogue were not believable. When I pointed out to her that this would come as a surprise to my ex-lover, who the story is based on, and who in fact provided most of the dialogue, she simply gave me a blank stare and moved onto the next person.
The most effective piece of writing I did in that class came at the end of the semester when I wrote a letter to the Dean of Faculty about my experience in Carrie's class. A week later, I received a phone call from him offering me a few complimentary seminar classes with another teacher. Eventually I heard that Carrie decided not to teach the following semester, as she was working on an anthology of short stories from budding writers she found outside of the classroom. In the years since, she has forged a very lucrative career in publishing, for which I am glad. Anything that keeps her away from teaching is good news for writers who may not be the next phenom but who like to write anyway.
~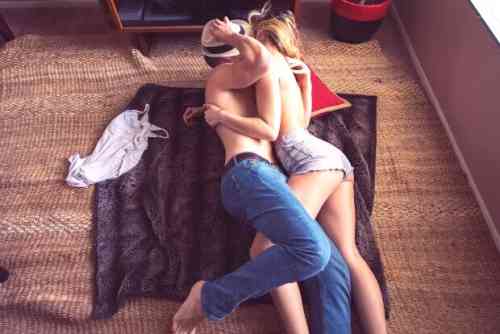 ~
"The first time I met Alex we never even made it up to my apartment. Instead we had sex in the staircase, one landing at a time. My back pressed up against the wall, my legs wrapped around his hips, his mouth melting away any of the resistance I had left, we consumed each other like starving savages. Afterwards he whispered, "you know what you are, Annabelle? You're a Ferrari. I wanna jump inside you, drive you hard and drive you fast, but I can't afford you."

What should've been a one night stand lasted almost a year. My best friend Mia often tells me my picker is broken. Meaning I could walk into a room with a 100 guys, 99 of them perfectly suitable, and I'd still pick the asshole. Who knows why. All I know is if Alex had been Satan himself with the mark of the devil seared on his forehead, I would've wanted him any way.

We met at a Blues club called, "The Blind Pig," where Alex was sitting at the bar with three empty shot glasses beside him and half a pint of Guinness. His hair was the color of licorice and his deep blue eyes made my world spin. Tall with big broad shoulders and a waist that was elegantly trim, Alex bared a striking resemblance between a young Alain Delon and the Marlborough man, except instead of cowboy boots, he wore a pair of suede shoes. Casually perched on the bar stool, his long legs straddling each side, I noticed his thighs were as thick as tree trunks. When he caught me looking, a slow smile moved across his face like he knew what I had been thinking all along."
~
Baby, You're No Good
For all the Simon Swaffords out there, along with anyone else whose been on the receiving end of those whiplash moments of life, I give you the wonderful Linda Ronstadt, who said it better than anyone else could...
~
~
Well, that about wraps things up for this week's edition.
~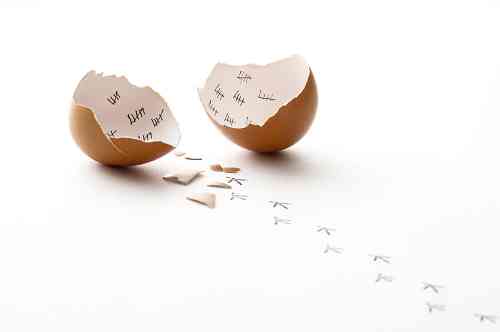 ~
What's on your mind today?