Tuesday Open Thread ~ The Incredible Shrinking Waistline
Submitted by Anja Geitz on Tue, 12/03/2019 - 4:27am
~
"If you want to be happy, set a goal that commands your thoughts, liberates your energy and inspires your hopes." ~ Andrew Carnegie
~
~
Good Morning!
Welcome to Tuesday's Open Thread. I hope everyone enjoyed their Thanksgiving Day Holiday. Mine was especially memorable, beginning with my drive out to my Sister's house where I was auspiciously re-directed towards the historic Route 66. Thus, while everybody else was stuck in traffic over on the 210 freeway, I was enjoying a scenic trip through the San Gabriel foothills, singing along with the radio and taking in the spectacular views of the snow dusted mountains. The last few weeks have been like that for me. Where I'm getting green lights in every direction I go. Maybe that's what they call momentum?
~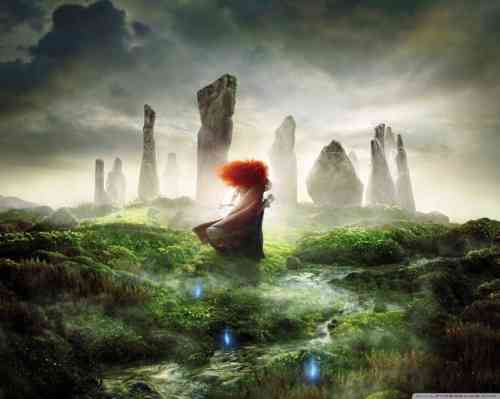 ~
"There are two powerful fuels, two forces; motivation and inspiration. To be motivated you need to know what your motives are. Over time - and to sustain you through it - your motivation must become an inner energy; a 'motor' driving you forward, passionately, purposefully, wisely and compassionately... come what may, every day. Inspiration is an outer - worldly - energy that you breathe and draw in. It may come from many places, faces, spaces and stages - right across the ages. It is where nature, spirit, science, mind and time meet, dance, play and speak. It keeps you outward facing and life embracing. But you must be open-minded and open-hearted to first let it in and then let it out again. Together - blended, combined and re-entwined - motivation and inspiration bring connectivity, productivity, creativity and boundless possibilities that is not just 'self' serving but enriching to all humanity and societies...just as it should be." ~ Rasheed Ogunlaru
~
~
How Sweet It Is
Well, it's Day 94 of my weight loss journey and I am now wearing some of my long forgotten favorites. Was digging around in my closet before the holiday looking for something "new" to wear and there it was. My Coach Leatherware jacket. An extravagance I splurged on while I was working for their Product Development Department over 20 years ago, this particular jacket was a prototype for their Outerwear line that never made the final cut. So you might say that not only am I unique, so is my leather jacket. And you know something? I look pretty damn good in it too. Slapped a pair of Calvin Klein jeans on to go with my jacket and I actually smiled at my own reflection in the mirror. How long has it been since I've done that?
~
~
Getting back into my closet and feeling better about myself has been an incredible experience. What began as merely a weight loss challenge has fired up something in my soul. Suddenly I find myself making goals in other areas of my life, both professionally and creatively. I am feeling confident and eager to tackle projects and long held dreams I've had on the shelf for so long I'd almost forgotten I once cared about them. So, where am I headed on this journey of inspiration and discovery? Not sure yet, but I do know one thing. Where ever I am going, I am not taking directions from this guy anymore...
~
"Dearest Fear: Creativity and I are about to go on a road trip together. I understand you'll be joining us, because you always do. I acknowledge that you believe you have an important job to do in my life , and that you take your job seriously. Apparently your job is to induce complete panic whenever I'm about to do anything interesting - and, may I say you are superb at your job. So by all means, keep doing your job, if you feel you must. But I will also be doing my job on this road trip, which is to work hard and stay focused. And Creativity will be doing its job, which is to remain stimulating and inspiring. There's plenty of room in this vehicle for all of us, so make yourself at home, but understand this: Creativity and I are the only ones who will be making any decisions along the way. I recognize and respect that you are part of this family, and so I will never exclude you from our activities, but still--your suggestions will never be followed. You're allowed to have a seat, and you're allowed to have a voice, but you are not allowed to have a vote. You're not allowed to touch the road maps; you're not allowed to suggest detours; you're not allowed to fiddle with the temperature. Dude, you're not even allowed to touch the radio. But above all else, my dear old familiar friend, you are absolutely forbidden to drive." ~ Elizabeth Gilbert, Big Magic: Creative Living Beyond Fear
~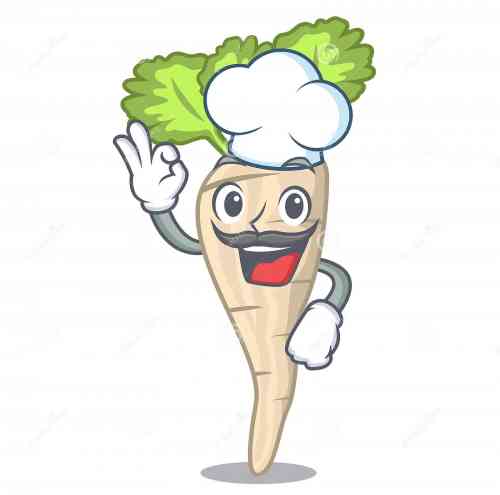 ~
What if Peter Piper Picked a Peck of Roasted Parsnips?
Celebrating Thanksgiving this year, my Sister and I decided to do things a little differently. Instead of loading up on the carbs and the desserts, we gave ourselves other options. We still joined in with the traditional Turkey eating, along with the gravy and a little stuffing, but we also enjoyed four wonderful vegetable dishes. Rutabaga and cauliflower mash with garlic butter was my Sister's contribution, along with the roasted delicata squash and a pot of smokey collard greens, while I experimented with a new parsnip dish. Taking full advantage of Trader Joe's spices and seasonal items this year, I created something that even surprised me! Sweet, savory and crispy-liscious! I hope you enjoy these tasty parsnips as much as we did at our table!
~



Roasted Parsnips with Black Truffle Butter
~
Ingredients
2 lbs. of parsnips
2 cloves of garlic
1/3 cup of TJ's Toasted Sesame Oil
1 tsp. of TJ's Umami Seasoning
2 Tbl. of TJ's Black Truffle Butter
Instructions
Preheat oven to 425 F
Peel parsnips with vegetable peeler and cut lengthwise like you would carrot sticks
Place parsnips in a lightly greased roasting pan (do not over crowd them or they won't get crispy)
In a small bowl add sesame oil, minced garlic, Umami seasoning, and mix well
Brush oil mixture onto parsnips , and then cover with vented foil to let out steam
Roast for 20 minutes, take cover off, turn parsnips over, and roast for another 15 to 20 minutes, checking often so they don't burn
While parsnips are roasting, melt butter and keep warm
When parsnips are soft inside, and crispy on the outside, take out of the oven and brush the truffle butter while they are still hot
Plate and enjoy!
Serves 4
~
Well, that about wraps things up for this week's edition.
~
~
What's on your mind today?