Thursday Open Thread 9-21-2017
Submitted by

studentofearth

on Thu, 09/21/2017 - 5:16am

Personal observation over time has revealed an interesting phenomena. Many medical professionals I know who use self-treatment for themselves and their family use different methods than they use to treat patients. Guilty of it myself. Multiple reasons, for one the amount of time and energy it takes to convince someone to take the time to follow a self-directed path towards health or optimal functionality vs their desire for quick fix of take this pill or try a surgery. Monitoring a medical condition being treated or prevented is a major part of self-treatment. It requires an additional layer of education, motivation and critical thinking skills.
Licensing agencies and certification boards encourage health care practitioners to memorize modern (what is popular today)treatment protocols and repeat steps of the protocol for patients. If one varies to far from the current protocols there are consequences. The tools of compliance include insurance company push back regarding payment for treatment or diagnostics, disciplinary action, loss of license, losing malpractice coverage, criminal charges or loss of income/job. If currently accepted protocols are followed there are few external consequences for poor patient outcomes.
Interestingly, another potential advocacy group is beginning to recognize the value of single payer is our business leaders.
Master and other US business executives have come to question the "value proposition" of private health insurers. In other words, they're asking what, if any, value do private insurers bring to the US health care system and economy. Many are concluding not only that insurers provide no essential value, but also that they actually add costs to the system and make US businesses less competitive in an increasingly global marketplace.
Business executives at companies of all sizes are also coming around to understand another important truth about private health insurance companies in the United States: They actually strive to make health care cost more. As Brian Klepper, former CEO of National Business Coalition on Health, wrote in Employee Benefits News in July 2017:

The truth is that group health plans typically earn a percentage of total claims, and it is in their interests for health care to cost as much as possible.... Intentionally meek approaches to health care risk management result in excessive care and cost, in turn fueling higher expenditures, greater net revenues and elevated stock prices.
In the future changes will be forced upon modern medical practices if the reasons contributing to antibiotic resistance are not addressed. Many modern medical treatments and diagnostics rely on invasive procedures which have a risk of infections. Autoimmune disorders and inflammatory conditions are often treated by suppressing the immune system.
There is a serious lack of treatment options for multidrug- and extensively drug-resistant M. tuberculosis and gram-negative pathogens, including Acinetobacter and Enterobacteriaceae (such as Klebsiella and E.coli) which can cause severe and often deadly infections that pose a particular threat in hospitals and nursing homes.

There are also very few oral antibiotics in the pipeline, yet these are essential formulations for treating infections outside hospitals or in resource-limited settings.

"Pharmaceutical companies and researchers must urgently focus on new antibiotics against certain types of extremely serious infections that can kill patients in a matter of days because we have no line of defence," says Dr Suzanne Hill, Director of the Department of Essential Medicines at WHO.
Growing Fresh Food
As mentioned in these open thread and a few other diaries growing one's own food is a method of resistance to the status quo. If one doesn't have a plot of land, maybe a patio or balcony for container gardens. It only takes a glass jar, a mesh cover and a a strainer for rinsing for sprouts to eat raw or stir fry..
Farm Report
A few photos from my drive Friday.
Mt Hood summer glaciers and smoke from the Eagle Creek fire.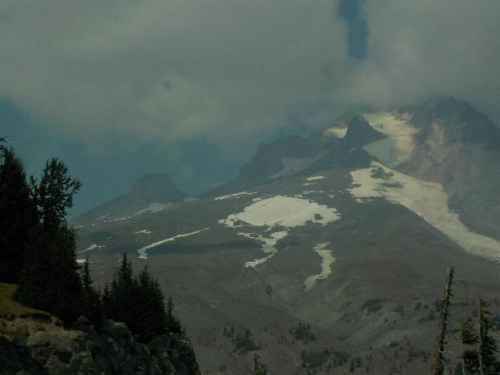 Bridge of the Gods on the Columbia River and smoke from the Eagle Creek fire.

On Friday West lanes opened on Interstate 84. The fire had jumped the East lanes and stopped at the edge of the west lanes.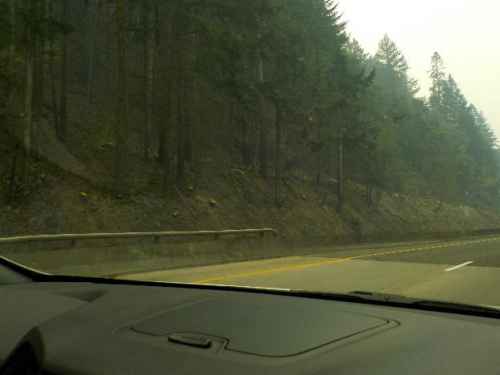 Heat damage on the trees North of the Interstate.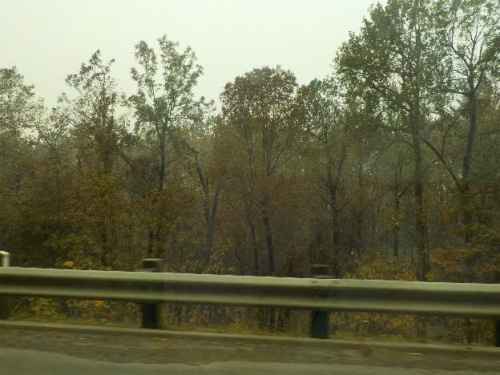 This morning clear sky with rain clouds. Mother nature is finishing off the fires.