Thursday Open Thread 7-19-2018
Submitted by

studentofearth

on Thu, 07/19/2018 - 5:28am


This week and focusing more on contemporary events and performances in China. Still using the resilience tag. Any culture that can survive several thousand years has a resilience about it we can learn from. One of its strengths is the continuity of a written language that allows us to peer into the past and see how other humans lived through the challenges of their times.
We will start with a celebration of traditional Chinese instruments vs western music in the 2017 film Our Shining Days currently available on Netflix. A light, hearted comedy of high school musicians and teenage competition.
East vs West comparing instruments with similar sounds of individual instruments and combines sounds of both ensembles.
The final performance in the film is mixture of traditional Chinese music and anime subculture as a new generation is introduced to the sounds of past.
This article included an interesting discussion of three of the major world players.
That said, there are radical differences among the three cultures. America is apocalyptic; Russia is messianic; and China is pragmatic. By apocalyptic, I mean that Americans define themselves with respect to an unattainable point in the future, the goal of a Christian pilgrimage whose endpoint always hovers beyond the horizon.
United States of America
America is apocalyptic in the original sense of the Greek word: resolution lies beyond the visible horizon. The central trope in American culture is the pilgrimage to the Promised Land, and its character type is the pilgrim on a journey towards redemption.

Our culture is Protestant, individualistic and antinomian. All our protagonists have problems with authority. We celebrate the cowboy who rides off into the sunset, the private detective who walks alone, the Western sheriff who won't quit his job at high noon – the individual pilgrim on a journey to salvation.
Russia
Russia combined a sense of its historic purpose as the successor to the fallen Byzantium and a messianic sense of a civilizing mission as it flung its political power across the Eurasian continent. The whole enterprise was incompetently organized and subject to continuous failures, but it had a grandiosity that evoked a sense of imperial pride among Russians as well as an astonishing capacity to absorb pain.

Russia defeated Napoleon and Hitler. Its scientists beat the United States into space in the 1950s after reproducing German missile technology on their own. The US won the space race only because the German team led by Werner von Braun was playing for us. Again, Russia nearly defeated America in the Cold War.
China
Chinese identity is difficult for Westerners to grasp. Until quite recently few Chinese spoke the Imperial court dialect, or Mandarin. Most spoke one of the nearly 60 dialects still spoken in China. But all wrote with the same characters. China's imperial expansion allowed the peoples incorporated into the empire to retain their own spoken language, but required all to write with the characters.
....
China's attitude towards the world is paranoid, but even paranoids have enemies: China fears Western attempts to promote independence in Tibet, or to radicalize the Uyghur Muslims in its extreme west, or to build up Taiwan as an alternative state.

China will go to war to preempt any attempt to dismember it. Its fixation on the South China Sea, where its historic claims to sovereignty are dubious, reflects the old Chinese proverb, "Kill the chicken while the monkey watches." If we are willing to go the brink for a few empty reefs, Beijing is saying, think of what we would do for Taiwan or Tibet.
A couple articles on the Trade War
Open Letter to Larry Kudlow: You need a different China strategy
Dear Larry: China threatens American preeminence and President Trump is right to worry about it. But you're going about it the wrong way, and your approach will produce results very different from what you expect or want.
...
The vast majority of China's exports to the US are consumer goods, especially electronics. Most of these goods are assembled in China from imported components. China adds only a third or so the value added to these goods. China has a chronic labor shortage and is shifting low-paid assembly to lower-wage countries in Asia. If you tax consumer goods from China, American consumers will pay more, and the Chinese will accelerate the shift of low-wage employment to the new economic zone they are building in Asia through the $1 trillion One Belt, One Road program.
...
There's a bigger issue here, and that's the failure of American observers to anticipate China's emergence as the world's most powerful economy. We couldn't believe that a state-run economy directed by a Communist Party could succeed.
...
Unlike all the so-called emerging markets of the world—Brazil, Mexico, Turkey, India and so forth—China moved its people from subsistence agriculture to urban employment. 600 million people—the equivalent of two Americas—moved from country to city in the last 35 years. And over that period per capita GDP in China has risen by 45 times – that's 4,500%.
Chinese citizens response to the Trade War
A new survey has found that a majority of Chinese consumers are prepared to stop buying US products in response to the Trump administration placing tariffs on Chinese goods.

54% of respondents across 300 Chinese cities would "probably" or "definitely" shy away from US products, the study, conducted by FT Confidential Research, found. Only 13% of the 2,000 who responded said they would not boycott.
Farm Report
There is an area on the property that is bare rock from volcanic activity long ago. Still plant communities work to make to create living communities. A few pioneer plants get a foothold when water is available.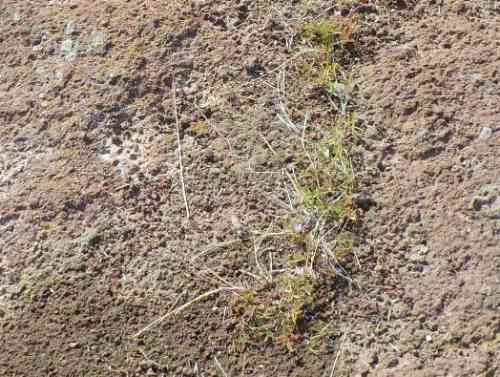 The community of plants grows as soil is built by each generation of plants. Different communities start creating their own area. Individual areas merge together until the pioneer communities are not distinguishable from the rest of the pasture.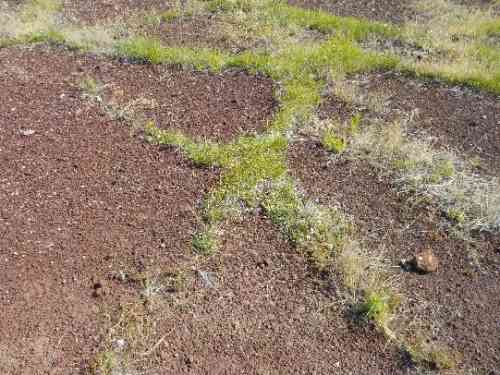 For a few moments Sunday evening the world had an golden glow.