Thursday Open Thread 5-24-2018
Submitted by

studentofearth

on Thu, 05/24/2018 - 5:00am


Good Morning. If we live long enough most of us will experience a period of physical and mental disability ourselves or a close loved one. Acknowledging the possibility frees us to tackle the societal and political challenges. The most resilient individuals I have known had disabilities. The greater the limitation the more creativity required.
To Survive the Trumpocalypse, We Need Wild Disability Justice Dreams
It's so easy to look at a list of disability justice principles and nod your head. But the real deal is messy and beautiful -- as messy and beautiful and real as our sick, disabled, Deaf and crazy body/minds. Disability justice, when it's really happening, is too messy and wild to really fit into traditional movement and nonprofit-industrial complex structures, because our bodies and minds have always been too wild to fit in those structures. And that is on purpose: Nonprofits, created in the '60s to manage dissent, have much overlap with "charities" -- the network of institutions designed to institutionalize and control disabled people. Changing work to really embody disability justice means throwing out most ways people have learned how to organize.
.........
So, I will say it one time: I want abled people to get it together in 2018. Stop forgetting about disability. Face your own terror of being disabled, sick or mad. Unpack the stories of disabled people in your families and communities. Listen to those people.
.....
Sometimes when disabled Black and Brown people bring up access needs, I see able-bodied comrades' faces turn stony and shut down. This often doesn't come solely from a casual hatred of disabled people, though that's there too. But in many Black, Indigenous and/or people of color communities, in my experience, someone who's angry and defensive about an inaccessible space is sometimes also flashing back to a memory of an uncle's polio or schizophrenia that no one would talk about, or a memory of medical experimentation or lack of access to basic needs. The only survival story that many Black and Brown communities have had is to deny our needs and work 16 hours a day, "keeping up."
....
Recently, my comrade Stacey Milbern brought up the concept of "crip doulas" -- other disabled people who help bring a person into disability community or into a new kind of disability than you may have experienced before, a more seasoned disabled person who teaches the hacks you might need, holds space for your feelings and shares the community's stories. It's telling that there's not even a word for this in mainstream English. How would it change people's experiences of disability and their fear of becoming disabled if this were a word and a way of being? What if this were a form of emotional labor that more folks knew of? I have done this with hundreds of people. What if this is something we could all do for each other? How would our movements change?
26 Ways to Be in the Struggle — Beyond the Streets

#1 - Host or attend a Know Your Rights Training
#26 - Take Care of yourself! Self-care is a revolutionary act.
Planned meetings should have an accessible bathroom.
4) IF THE BATHROOM IS DOWN OR UP STAIRS, ALL I CAN DO IS TELL YOU IS: DO. NOT. CARRY. PEOPLE. Neither you nor they can afford the physical and financial price if you drop them. Seriously. Especially but not only my fellow Eastside queers who consistently don't seem to have a) insurance for events, b) trained folks who know what the hell they're doing, c) even non-drunk folks who can assist throughout an event, or d) the medical know-how or even basic equipment to deal with the plethora of injuries that has happened and can very easily result from well-intended but careless "assistance".
Gardening
Being able to generate your own plants and consumable saves dollars, petroleum use and does not feed the corporate infrastructure.
Straw is one of my favorite mulches. Can us this technique for any weed which seed has not matured, will not start new plants from cuttings or will re-root if receives a little moisture.
A simple way to root plants from cuttings
https://www.youtube.com/watch?v=z-SSVxCz_us
Farm Report
At the beginning of a process different items (physical items or organizations) may be difficult to tell apart or know how they will mature. Until we have had experience or training to differentiate we should not criticize ourselves for misjudgments or be discouraged from participating.
How well can you identify the plum, cherry, crab apples and asian pear at this early stage.
One


Two


Three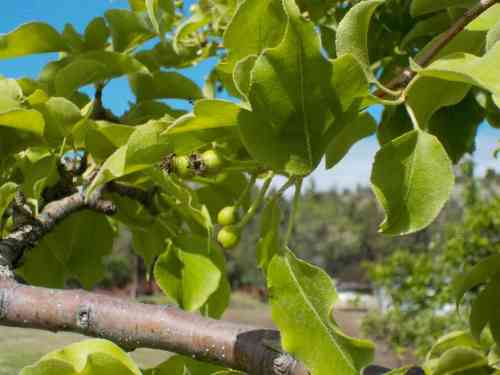 Four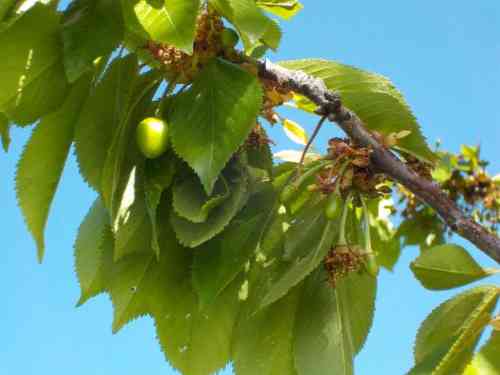 1)crab apple, 2)plum, 3)asian pear, 4)cherry
This 60+ yr old Bridal Wreath Spirea is one of the bushes I want to propagate.

Easier than flying from single flower to single flower.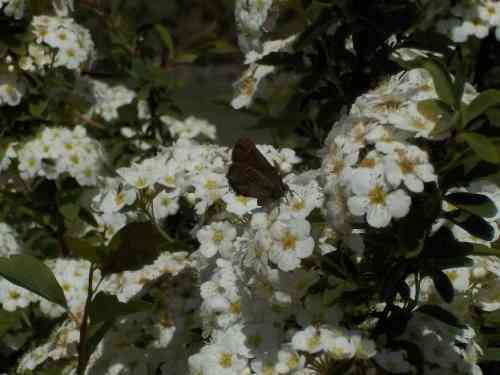 Surprised when I was turning off the hose by the Crab Apple tree. I watered this poor nest for 8 hours yesterday. She was back in the nest today, hopefully no harm.