Thursday Open Thread 11-23-2017
Submitted by

studentofearth

on Thu, 11/23/2017 - 4:59am

Morning and Happy Thanksgiving, may the day be filled with people and activities that you enjoy.
My favorite Holiday of the year. It was my Mothers Holiday. She hosted the event for 42 years bringing together both sides of the extended family and friends, up to 37 people in an 1800 sq ft house. No religious or patriotic overtones. Adjusting the time around those who had to work for the day, we caught up on each others lives for the past year, played games and stuffed ourselves with the harvest of the year.
Now a quiet day of reflection without the hectic house cleaning, preparation of food and creating enough space for everyone to sit, eat and park their cars. Grateful for the memories past and present calmness.
Preserving old traditions and skills from disappearing is a continual effort.
Ashley Book of Knots honors the tradition of rope, twine, yarn and string. Is now out of copyright and may be downloaded for your library. If you do not have a utilitarian need or interest check out Chapter 33 Tricks and Puzzles beginning on page 404.
Composting to improve Soil has a long tradition in farming.

I have never been much of an active composter. Primarily use biodigesters, since they seem to get into every pile of weeds, grass or tree trimming before it is fully composted.
Not all manure is the same. A batch of manure and straw from a neighbor slowed plant growth for several years on a patch of ground. Found out he used a higher than recommended wormer in his sheep. Avoid much of the free local horse manure for the same reason. Shrub and grass trimmings from local suburbia has a lot of residual herbicide and pesticides I would not want in my soil.
A vegetarian method practiced by the Koreans, IMO (indigenous microorganisms). He speaks very clearly, I can watch at 1.5 speed and understand.
links for Part 2 and Part 3. They have been disabled from running on third party sites.
Set up a composter or Bokashi Bucket for kitchen scraps or toss it to the chickens.
Farm Report
Enjoy the quiet of the season, settled into winter pattern and inside projects. Livestock sent out to graze daily in various pasture areas. Short days and molting means few chicken eggs. Appreciate the supply set aside earlier in the year.
Fall grazing


Local rock in the landscape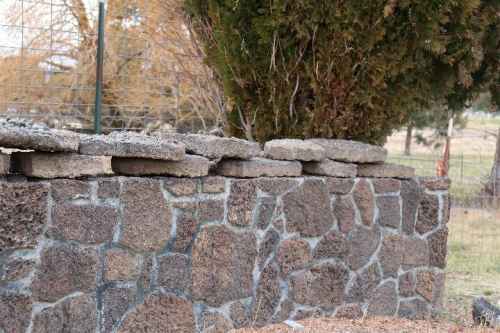 Fallow Fields


Last Flower


Reminder Times Past