Outside the Asylum
Submitted by Cant Stop the M... on Sun, 09/08/2019 - 5:01am

Come outside.
I rarely use this OT to talk about political candidates or elections, because a lot of the discourse around political candidates and elections resides firmly Inside the Asylum. Today, however, I wanted to take a moment to talk about Elizabeth Warren.
Consider this an aperitif, because I have now got my new laptop computer and a new writing set up so that I can write somewhere other than the rec room. (Well, it's actually a laptop I inherited from Kate, but it's capable of connecting to a wireless network, which is more than my laptop can do anymore). Now that I've got those ducks in a row, I expect to be writing much more often than once a week. And there's a lot to say about Elizabeth Warren, not as a person or a politician, but as an object of discourse. More on that later. Here's the aperitif: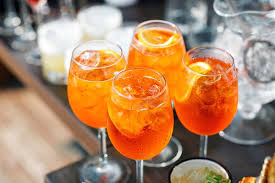 I know some of you don't like watching videos, so I will transcribe what Warren said just below.
Elizabeth Warren: "I'm just gonna be blunt. I do not believe in We gotta go into these fights and we gotta be willing to win these fights."
Chris Hayes: "So this just applies to the primary, like, were you to get the nomination, were anyone else to get the nomination, like,
Cenk Uygur: "So, does this only apply in the primaries, or will you carry this over to the general election, or any other election you'll have going forward?"
Elizabeth Warren: "So, this is for primaries. Look, all to the fight. , and in that one I say, we gotta be all in."
In case you missed that, the progressive Elizabeth Warren, enemy of Wall St, defender of the innocent against Trump, just said that in order to be "all in" for the fight against Trump "we" need lots of dark money and SuperPACs because "we" all play by the same rules.
There's a lot to unpack here. Let me take it a point at a time.
1)WE HAVE ALWAYS BEEN AT WAR WITH EASTASIA
This point does not come directly from Warren's words, but is an underlying assumption not only of her campaign, but of most of the Democratic campaigns. I don't know if you've noticed this, but we are no longer fighting Republicans. We haven't been fighting Republicans since 2015.
Now, of course, from one point of view, the Democrats haven't been fighting Republicans for a long time, if ever. This is the "it's a big club and you ain't in it" point of view. Carlin's point about the illusory nature of partisan conflict--at least among politicians and the elites--is true. But that's not something that was ever admitted to publicly, nor could it be. After all, the whole point of this pro wrestling show we call D.C. politics is to display a fake conflict so we can avoid having a real one.
The need to get the public to buy into a fake conflict has only increased as conditions worsen for most of the people of the world. After all, the worse conditions become, the more likely it is that people will get fed up and direct their displeasure toward those responsible. So it's all the more important that we buy into the Democrats fighting an individual bad guy who can take the attention off all the other bad guys who run banks, Fortune 500 companies, and the CIA, to say nothing of the bad guys who run political parties on behalf of all the other bad guys.
However, the heel in this pro wrestling rivalry is no longer the Republican Party. We still have the good-guy Democrats on one side, but now Bush Republicans are their allies--not in a clandestine way, but right out in the open. We're all supposed to think Bush and Cheney and Wolfowitz and Dick Painter and Bob Kagan and Bill Krystol and the whole gang are our friends--because they don't like Trump either. In fact, we're supposed to think that we didn't know how good we had it under George W. Bush.
So when we go "all in" for this fight, remember that it's not a fight against Bush administration people or policies, or Republican people or policies generally. It's a fight against Trump. Non-Trump Republicans are our friends.
Now that we've got that settled, on to:
2. THE GREAT GAME
The overarching aim of these conversations between Warren and Chris Hayes, Warren and Cenk Uygur, is to change progressives' minds about taking big money donations. Warren's words are designed to make taking that money acceptable, even moral, rather than being a sign of corruption. Getting Cenk Uygur involved in disseminating that framing is important, since Uygur was involved in creating the Justice Democrats, whose calling card was that they took no corporate money. If you want to get critics of money in politics to abandon their criticisms, it's a good idea to use a public figure who made a big deal out of opposing money in politics a little while ago, just like if you want to make taking large amounts of money from Wall St acceptable, it's a good idea to use a public figure who criticized Wall St all through the 2008 crash. So big donor contributions from anywhere, including large donations hidden from the public eye,
But what is this new frame we've put around big money donations?
You may have noticed Warren repeatedly using the words "unilateral disarmament."
In the 1980s, opposing "unilateral disarmament" was the calling card of Reagan Republicans, as it was of various warmongers previous to them. Their argument went something like this: These stupid peaceniks with their high-minded ideals don't understand that we live in a dangerous world with bad men. We can't afford their morality in such a dangerous world. We face an existential threat which requires that we keep lots of--well, lots of these:
Those purist nincompoops will get us all killed with their fancy, ivory-tower morality. It's their morality that threatens to get us killed--not these
We're smart, pragmatic people who live in the world as it is, and we know that to battle The Bad Guy we have to avail ourselves of all possible weapons without scruple. After all, as another warmonger once stated, we have to deal with the world as we find it.
So when Elizabeth Warren repeats the words "unilateral disarmament," she is using the frame of the Cold War. More specifically, she's using the frame of the Great Game: the competition, through espionage and other means, between the Soviet Union and the United States. That's why she also speaks of playing a game, saying "we play by the same rules." This is the language of the missile gap: we have to do the morally questionable thing because our enemies will do it, and if we don't do it, they will get ahead of us, and that is appeasement, weakness, or tomfoolery. It's not actually possible to change the game, or play another one:
There's a great deal to say about this. First, one could note that a person who doesn't believe it's possible to change the game of politics is unlikely to change the results of politics. In other words, the "same rules" that everyone plays by have produced the political results we currently live under, including the presidency of Donald Trump. That's obvious to everyone who hasn't bought into the notion that the perfidy of the Kremlin is to blame.
Elizabeth Warren is, thus, basically saying the same thing that Joe Biden is: nothing will be changed. She's saying it more adroitly, and with a more earnest face, but the message is the same.
There's too much packed into the use of as the metaphor for taking massive amounts of money from donors to go into it all here. However, before moving on, we should note that Elizabeth Warren just referred to an American general election the way most people would
I suppose I should be grateful that this time a leading Democratic candidate referred to gaining one's political will through nuclear deterrence rather than through actual bloodshed:
But as a member of one of the two Cold War generations in this country, I continue to be horrified at the cavalier way with which politicians throw these ideas and words around, as if they weren't a matter of the most deadly seriousness. I also continue to be astounded that the same liberals who marched with me against these ideas in the 1980s have no problem with the Cold War rhetoric they once opposed. Again, at least this time it *is* a metaphor, rather than actual foreign policy; at least this time I don't have to hear that we need to make sure our nuclear arsenal is prepared for any threats we might receive:
But on the down side, this time I *do* have to hear a candidate from a major party refer to her upcoming contest against a sitting President in terms of preparing for war. It used to be that Americans frowned on the notion of comparing a political contest to war, cold or hot. We competed with each other as rivals, as opponents--but not as enemies. There was supposed to be a difference between a domestic, non-violent political rivalry, and international conflict.
3. THERE'S A BEAR IN THE WOODS
This aperitif is becoming more like several rounds of drinks at the local bar, so I'll try to wrap this up.
Since 2016, Democrats have been using the same rhetorical strategy that George W. Bush used to garner support for the Iraq War and decimate the legal and moral infrastructure of this country. It's the same strategy Reagan once used to vastly expand the military industrial complex. You see, there's a bad man out there who means us harm. This presents an existential threat to our democracy. In other words, it's now OK to do whatever cruel or crazy thing we want to, no holds barred. We can't think about the finer points of morality at a time like this. The wolf is at the door. The bear is in the woods. Anybody who thinks we should restrain ourselves with rules or moral precepts is a traitor, a weakling, or a fool. Anyone who questions our actions and choices is likewise a traitor, a weakling, or a fool. We have to be all in against the Bad Man.
4. WHICH BAD MAN? WHICH WAR?
But what if my Bad Man isn't Warren's? Or, to put it more clearly, what if Warren, from my standpoint, looks like she's defending taking lots of money from the Bad Men who started posing existential threats to me decades before Donald Trump ever considered going into politics? What if it looks, to me, like Warren is defending taking money from people who have made a lifetime career out of posing existential threats to everyone except themselves?
I don't like imagining political contests as wars, cold or hot.
But if there were a war against Bad Men, people who give dark money donations wouldn't be on my side.