OT ~ Welcome to Saturday!
Submitted by smiley7 on Sat, 06/15/2019 - 6:09am




The heart knows first.
Sit-a-while
on swinging porch
where tin-dippers and
sweet water
in cool touches
meet lips
from hand dug wells.
My favorite poets
never met
They lived in different countries
and different ages
surrounded by ordinariness
by good people and bad
they lived modestly
like an apple in an orchard
They loved clouds
they lifted their heads
a great armada
of light and shade
sailed above them
a film was playing
that still hasn't ended
Moments of bitterness
passed swiftly
likewise moments of joy
Sometimes they knew
what the world was
and wrote hard words
on soft paper
Sometimes they knew nothing
and were like children
on a school playground
when the first drop
of warm rain
descend
~ Adam Zagajewski, My Favorite Poets

Overnight, very
Whitely, discreetly,
Very quietly

Our toes, our noses
Take hold on the loam,
Acquire the air.

Nobody sees us,
Stops us, betrays us;
The small grains make room.

Soft fists insist on
Heaving the needles,
The leafy bedding,

Even the paving.
Our hammers, our rams,
Earless and eyeless,

Perfectly voiceless,
Widen the crannies,
Shoulder through holes. We

Diet on water,
On crumbs of shadow,
Bland-mannered, asking

Little or nothing.
So many of us!
So many of us!

We are shelves, we are
Tables, we are meek,
We are edible,

Nudgers and shovers
In spite of ourselves.
Our kind multiplies:

We shall by morning
Inherit the earth.
Our foot's in the door.

~ Sylvia Plath, Mushrooms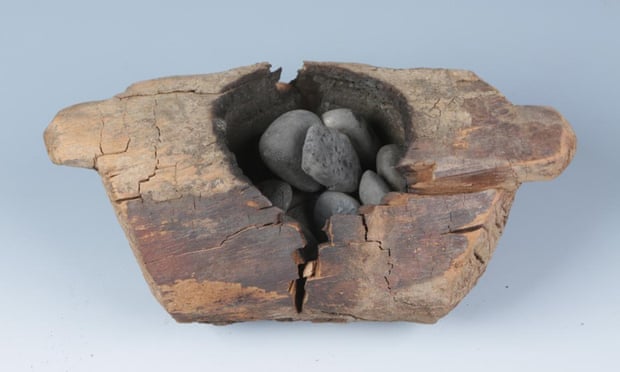 Don't bogart the bowl.
Scorched wooden incense burners unearthed at an ancient burial ground in the mountains of western China contain the oldest clear evidence of cannabis smoking yet found, archaeologists say.

Residues of high potency cannabis found in the burners, and on charred pebbles placed inside them, suggest that funeral rites at the 2,500-year-old Jirzankal cemetery in the Pamir mountains may have been rather hazy affairs. https://www.theguardian.com/science/2019/jun/12/earliest-known-signs-of-...
Art today: Hearts of Our People: Native Women Artists ~ Minneapolis Institute of Art

Washing the negative away; it's a gorgeous day in the mountains, cool, green and blue.