The Moron and the Mad Dog Threaten the World
Submitted by

Big Al

on Tue, 10/10/2017 - 10:42am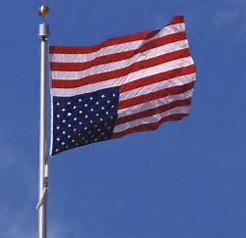 Could it be? Are the people in charge of this country that crazy? Would they really risk a nuclear war based on lies?
Heh. You bet your ass they are and would.
But then again, they could be trying to get their way by acting all crazy and making threats. They're strangely painting themselves into a corner however because nothing is going to change as has nothing changed in the last 25 years unless the U.S. government does the right thing and ends it's war on North Korea. Since that won't happen, the end game here doesn't look promising.
Iran is in the picture here somewhere, as is China and Russia of course. It's all part of the big game, the Grand Chessboard with the Moron and the Mad Dog moving pieces so they can get their checkmate. The ever elusive checkmate.
The Moron in Chief was at it again with his early morning tweets.
"Yesterday, Trump echoed his threatening tweet on Saturday that "only one thing will work" with North Korea—namely, a war of total destruction. On Monday, he tweeted: "Our country has been unsuccessfully dealing with North Korea for 25 years, giving billions of dollars & getting nothing. Policy didn't work?"

Trump's crude, ignorant and menacing threats evoke no significant opposition or criticism in the compliant American and international media, which once again serves as a propaganda arm for war, through its incessant demonisation of the Pyongyang regime. The real threat to the world is not North Korea and its limited nuclear arsenal, but US imperialism, which is on the brink of launching a war that could drag in all of the major nuclear-armed powers."
Then his Mad dog sidekick followed that up by telling the entire U.S. army that it must be ready for war against North Korea, a bloody, boots on the ground, genocidal war to wipe out the entire North Korean civilization and country.
"The defence secretary yesterday emphasised that "the US army must stand ready." He pointedly urged his military audience to read T.R. Fehrenbach's "This Kind of War"—a history of the bloody US-led Korean War of 1950–53—to make clear that the army could well be flung into another devastating conflict in the near future.

In a chilling indication of what is being planned and what would be required of the army, Mattis quoted Fehrenbach: "You may fly over a nation forever, you may bomb it, atomise it, pulverise it and wipe it clean of life. But if you desire to defend it... you must do this on the ground the way the Roman legions did: by putting your young men in the mud."
http://www.wsws.org/en/articles/2017/10/10/nkor-o10.html
Prior to the Iraq war, which officially began on March 20,2003, major protests took place in this country and around the world in late 2002 and early 2003. Europe had the biggest protests with a rally in Rome of 3 million people (Guinness record for an antiwar protest.) Between January 3 and April 12, 2003, an estimated 36 million people across the globe took part in almost 3,000 protests against the Iraq war.
Of course it didn't matter, our rulers are going to do what they want, when they want, and what we think does not matter. They went ahead and had their Iraq war, still are as a matter of fact, along with their Afghanistan war, their war OF terror, their Syria war, Libya war, Yemen war, Ukraine war, and other assorted and sordid imperialist actions like regime change and country destabilization attempts and sanctions after sanctions, threats after threats. This bully knows no bounds.
Now the people are silent. No protests, just a 65% disapproval rating for the Moron.
Why? What's changed since 2002 when people filled the streets to try to prevent a war?
I don't know either. I guess it doesn't matter because the Moron and the Mad Dog are going to do what they want anyway. Our Congress certainly won't stop them, those that "represent" us. Maybe that's what's changed, we've given up. We couldn't stop any other wars, we elected Trump. Give it up man.
REPRESENT!
There's nobody we can call is there. Didn't think so.