Midnight Special - Anti-Imperialism Edition
Submitted by Big Al on Sat, 03/24/2018 - 7:37pm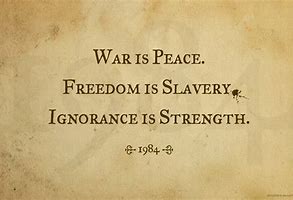 "For behind all imperialism is ultimately the imperialist individual, just as behind all Peace is ultimately the peaceful individual."
Irving Babbitt

(Fuck you John Bolton)
Trump has signed the $1.3 trillion dollar spending bill. Now we won't have the bullshit threat of a government shutdown every three fucking weeks. For awhile. There are all sorts of summaries and analysis out there if you want to get into it. Almost all of it ignores the elephant in the room, defense spending, i.e., U.S. imperialism and the quest to rule the world. It's mentioned of course but the fact that defense spending is well over half of the discretionary budget (and that doesn't include intelligence/spying, the Veterans Administration and die Homeland Security budgets, i.e., the total military/security/intelligence/police/prison industrial complex) and any questions as to why that is, are completely ignored by all but the radical voices on the internet.
"Hey you're asking some pretty logical questions. Radical, man."
In looking at the defense budget I noticed something interesting. The budget category for military personnel for 2017 was $138 billion dollars. That's out of the total $590 billion defense budget not including the overseas operations (direct war and regime change) budget.
https://www.cbo.gov/publication/53626
The other broad categories of the defense budget are operations and maintenance (245 billion), procurement (104 billion), Research, development, testing and evaluation (68 billion) and Other (35 billion).
The U.S. has about 2.2 million active duty, reserve and paramilitary personnel (1.3 active 865 K reserve, 7k paramilitary). Compare that to Russia which has about 1 million active, 2.5 million reserve and 700K paramilitary (4.2 million total); and China which has 2.2 million active, 510K reserve, and 660K paramilitary (3.4 million total).
https://en.wikipedia.org/wiki/List_of_countries_by_number_of_military_an...
Now compare the 2016 defense budgets for those three countries:
*United States - 611 billion (2.2 million military)
*China - 215 billion (3.4 million military)
*Russia - 69 billion (4.2 million military)
https://en.wikipedia.org/wiki/List_of_countries_by_military_expenditures
Some Big Al observations:
-Russia has twice as many total military personnel as the U.S. but the U.S. budget for military personnel alone is twice of Russia's total defense budget.
-China has one third more military personnel but only a third more total defense budget than the U.S. military personnel budget alone.
-China has a military budget of 215 billion (2016). Think about that. China isn't operating 1000 military bases worldwide with special forces military personnel conducting operations in over 150 countries for the purpose of ruling the world like the United States of Greedy Bastards. But they ain't no spring chickens are they?
-So what's up with that?
-Imperialism isn't restricted to the current top dog. Any anti-imperialism or antiwar movement has to go global.
-And what's up with the military personnel totals vs. budget outlays? Ya, we always knew the Red Armies could come up with many millions of slaves to fight against the western imperialists. But now, China and Russia are capitalist countries whose citizens expect more than communist wages. Their brainwashed citizens are serving their country in legitimate professional and middle class military occupations, just like their capitalist western competitors in the neverending human game of greed and power. How can China and Russia maintain much larger military personnel forces with such smaller budgets?
-FUBAR, just FUBAR.
-It's a human problem. It's not just the U.S., all humans play the same fucking games. Seen how many billionaires China and Russia have? Already? Or India with all the poverty in that country of over a billion? There's a global military industrial complex now and it's out of control.
-Things to worry about: pain in tooth, might have to go to the dentist; brakes on the car; leak in the bathroom; nuclear war.
-We have to stop this madness. We have to save ourselves. We CAN save ourselves. Power to the People. Let the midnight special, shine an ever lovin' light on you.
Ya, Keep on Trucking, baby.