This Isn't About Baby Seals
Submitted by

GreyWolf

on Fri, 03/18/2016 - 10:43am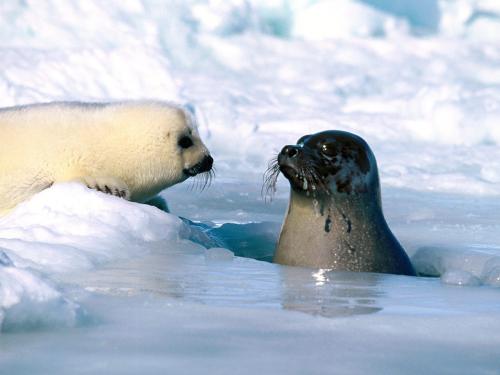 "You're going to take this club, and go to the arctic, and kill baby seals."
"I was hired as a butcher, a BEEF butcher. I'll cut up a side of beef, and package it and put it on display, but I ain't going to the arctic and killing baby seals."
"The FBI says its a matter of national security, and I'm all for national security, so you're going."
"The FBI is using some ancient law that basically says the government could use your bucket if the house next door is burning down. The FBI is using this law in an exploitive manner and trampling our personal rights. If there's a fire could the government order you to build a fire truck factory? Or, could the FBI tell CNBC, because of national security, that every half-hour they must say, "Trump is an asinine clown face"?"
"This isn't about a fire truck, or Trump's clown face. Now take this club and get to the arctic. What are you, soft for baby seals?"
"This isn't about baby seals, this about our civil rights. If the FBI can order anybody to do whatever, then why can't a cop require you to kiss his ass? This is just the corporate equivalent of a forced labor camp. If the FBI succeeds, then the government can force anybody to do anything, I don't see how that doesn't upset anybody else. And talking about baby seals, or computers, or national security, or whatever, is just a distraction. The FBI is trying to use the cloak of the law to gain unwilling forced labor. This is bullshit! So what, if I don't do this, I just 'disappear' in the middle of the night?"
"Yes, so get your mind right."
Apple employees are already discussing what they will do if ordered to help law enforcement authorities. Some say they may balk at the work, while others may even quit their high-paying jobs rather than undermine the security of the software they have already created ...

If Apple employees refuse to write the code for the software, Apple could potentially face hefty fines for non-compliance...

http://www.macrumors.com/2016/03/17/apple-engineers-could-refuse-fbi-order/
.