Hot Air Climate News Roundup
Submitted by magiamma on Thu, 10/17/2019 - 5:04am
Something to keep in mind…

It becomes profitable to set new and unrealistic standards,
to generate a culture of comparison and inferiority.
...
Because people who constantly feel inferior make
the best customers.
Marketing in our economy pushes insecurity onto us that is not helpful.
...
It intentionally triggers inadequacies
or addictions within ourselves
to make more profit.
…
How Your Insecurity Is Bought and Sold

..
.

---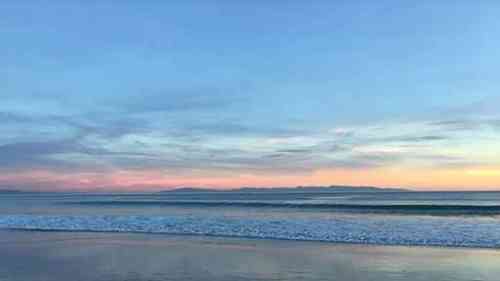 ~
ARCTIC METHANE CONCENTRATION MORE THAN NINE TIMES THE GLOBAL AVERAGE
~
A recent expedition to study Arctic methane release just reported that levels there were more than nine times the atmospheric average.
This is alarming because methane is 100 times the strength of CO2 for the first 20 years and up to 25 times as strong as carbon dioxide over a 100 year period. And as the Arctic Ocean continues to warm, it will cause methane hydrates on the seafloor to destabilize and release more methane.
Below are several different articles on this study by an international group of 45 experienced Arctic scientists.
~~~
'This Is Truly Terrifying': Scientists Studying Underwater Permafrost Thaw Find Area of the Arctic Ocean 'Boiling With Methane Bubbles'
Common Dreams 10-9-19
Scientists studying the consequences of methane emissions from underwater permafrost in the Arctic Ocean announced this week that they found a 50-square-foot area of the East Siberian Sea "boiling with methane bubbles." "This is the most powerful seep I have ever been able to observe," lead scientist Igor Semiletov said Monday, using a term for methane gas bubbling up from the seafloor to the surface. "No one has ever recorded anything similar."
East Siberian Sea Is Boiling With Methane
EcoWatch 10-9-19
Russian scientists on an Arctic expedition have discovered, for the first time, methane "boiling" on the surface of the water that is visible to the naked eye. Forget high-tech detection devices, the methane is so pronounced that it can be scooped from the water in buckets. … The concentration of atmospheric methane in that spot was … more than nine times higher than the atmospheric average.
Russian scientists say they've found the highest-ever 'flares' of methane in Arctic waters
CNN 10-12-19
The team studied more than 60 sites known to have had methane emissions at the water's surface in the past. … The researchers take samples of the air above the bubbling columns to determine how much methane is coming out of the sea, and its potential to alter the atmosphere. … Semiletov said he embarked on 30 to 35 expeditions over the past 15 years, but on this one there were some surprises. He said the methane emissions, which look like torches or flares, are "all increasing"

For a more in depth look, check this Beckwith video out...

Jaw-Dropping Arctic Methane Levels Up 9 x Global Average
Paul Beckwith 10-10-19
Seafloor permafrost sediments are thawing with high ocean temperatures and the organic material is then decomposed by microbes to produce methane which bubbles up to the surface. Methane levels in air were as high as 16 ppm which is 9x higher than global average levels.
.
---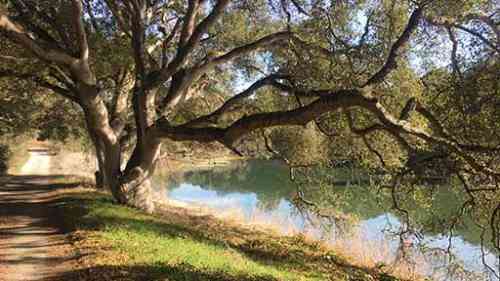 HOT AIR NEWS ROUNDUP
.
Scientists endorse mass civil disobedience to force climate action
Reuters 10-13-19
Almost 400 scientists have endorsed a civil disobedience campaign aimed at forcing governments to take rapid action to tackle climate change, warning that failure could inflict "incalculable human suffering." In a joint declaration, climate scientists, physicists, biologists, engineers and others from at least 20 countries broke with the caution traditionally associated with academia to side with peaceful protesters courting arrest from Amsterdam to Melbourne. Wearing white laboratory coats to symbolize their research credentials, a group of about 20 of the signatories gathered on Saturday to read out the text outside London's century-old Science Museum in the city's upmarket Kensington district. "We believe that the continued governmental inaction over the climate and ecological crisis now justifies peaceful and non-violent protest and direct action, even if this goes beyond the bounds of the current law," said Emily Grossman, a science broadcaster with a PhD in molecular biology. She read the declaration on behalf of the group. "We therefore support those who are rising up peacefully against governments around the world that are failing to act proportionately to the scale of the crisis," she said.
Shame on CNN and the New York Times moderators for ignoring the climate crisis - Virtually every area of politics will be affected by global heating. So why couldn't moderators be bothered to ask Democratic candidates about it?
The Guardian 10-16-19
The climate crisis was everywhere and nowhere to be found in Tuesday night's Democratic presidential primary debate. … After hosting a seven-hour town hall about the climate crisis several weeks back – inaccessible to anyone who didn't have cable – CNN seems to have patted itself on the back for a job well done, having checked the box of having to talk about the potential end of human civilization. … The Democratic National Committee chairman, Tom Perez, shares plenty of the blame too. As organizers with the Sunrise Movement demanded that Democrats hold a debate dedicated to the climate crisis this summer, Perez fought each step of the way to make sure it wouldn't happen. … It could be that there just wasn't any money in it. Since the town hall was a ratings loser, the network might have figured it should just skip over climate entirely this time around to keep its numbers up. It wouldn't be the first time: an analysis by Media Matters found that, in 2015, CNN gave five times more airtime to advertisements from fossil fuel companies than to climate coverage.
Great Lakes flooding: The warning signs that homes must be moved
PHYS ORG 10-16-19
I lost track of the number of submerged docks and buildings; swimming near the shore of Lake Huron was a bad idea because of the high risk of electrocution from inundated boathouses that still had the juice flowing. Water levels in the Great Lakes have always fluctuated. But climate change is throwing past patterns out of whack. Almost every Great Lake reached record levels in 2019. And the latest studies predict that levels might reach even higher in 2020. But instead of engineered solutions, we should be concentrating on getting out of the way.
US green economy growth dwarfs Donald Trump's highest hopes for the fossil fuel industry
The Conversation 10-15-19
According to new data, by 2016 it was generating more than US$1.3 trillion in annual revenue and employed approximately 9.5m people – making it the largest green market in the world. It's been growing rapidly too – between 2013 and 2016, both the industry's value and employment figures grew by 20%. … In the US, the Bureau of Labor Statistics stopped measuring jobs in the green economy in March 2013 due to budget cuts. This meant that US politicians were not able to make informed decisions about the relative merits of supporting green industry or backing fossil fuels – as Trump had pledged to do on his 2016 campaign trail. To fill this knowledge gap, we analysed massive databases to record the latest available business transactions from every country in the world. … Our data indicates that the green economy grew by over $60bn per year 2013 and 2016. This dwarfs Trump's best hopes for growth in the fossil fuel industry, which equate to an annual increase in value of $23bn. Employment in the US green economy also grew by the equivalent of 1.5m full-time jobs during this time, whereas coal mining jobs declined by 37,000 over the same period.
German climate plan brings sharp air travel tax hike
PHYS ORG 10-14-19
As part of a broader "climate package" intended to bring Europe's largest economy back on course towards emissions reduction targets, taxes on flights up to 2,500 kilometres (1,550 miles) will increase 74 percent, to 13.03 euros ($14.33). Tax on longer-haul flights will grow around 41 percent, reaching 33.01 euros for trips up to 6,000 km and 59.43 euros on the very longest journeys. The charges are expected to bring in an extra 740 million euros per year to state coffers, according to the draft which would still have to be put to parliament.
Japan's Latest Billion-Dollar Typhoon: Hagibis
Category Six 10-14-19
A massive rescue and recovery operation extended from Sunday into Monday across central and eastern Japan following Typhoon Hagibis, the second Category 2 storm to make landfall in the Tokyo area in the past two months. Japan's official national broadcaster NHK reported that 58 people died from Hagibis, 14 were missing, and more than 210 were injured. The Associated Press was citing a Kyoto News estimate of 48 deaths, 17 people missing, and some 100 injured. The official death toll from Japan's Fire and Disaster Management Agency, which is more conservative in its assessments, was 24, with 9 missing, according to CBS. A death toll of 58 would make Hagibis Japan's deadliest typhoon since Typhoon Talas of 2011, which killed 68 people, according to EM-DAT, the international disaster database. … A new calendar-day rainfall record for Japan was set at Hakone, on the southwest flank of Mt. Fuji and about 50 miles southwest of Tokyo, with 922.5 millimeters (36.32") on Saturday.
.
LEGISLATION, ELECTIONS & POLICY
.
Google Has Made Some Generous Contributions to Climate Change Deniers
Mother Jones 10-13-19
Google has made "substantial" contributions to some of the most notorious climate deniers in Washington despite its insistence that it supports political action on the climate crisis. Among hundreds of groups the company has listed on its website as beneficiaries of its political giving are more than a dozen organizations that have campaigned against climate legislation, questioned the need for action, or actively sought to roll back Obama-era environmental protections. The list includes the Competitive Enterprise Institute (CEI), a conservative policy group that was instrumental in convincing the Trump administration to abandon the Paris agreement and has criticized the White House for not dismantling more environmental rules.
Maryland greenhouse gas reduction plan panned by activists as "late and incomplete"
Delmarva 10-15-19
"Gov. Hogan's plan to fight climate change is like a homework assignment turned in nearly a year late and with incomplete work," said Mike Tidwell, director of the CCAN, in a statement. "The plan includes insufficient research, inattention to detail, and a failure to follow the assignment. The tardiness of the plan would seem to call into question the governor's seriousness in truly tackling the climate crisis." The letter also implored the department to include in the plan an accounting of the methane pollution that results from Maryland's use of energy derived from fracked gas. Avoiding this source of pollution would "delegitimize any reduction plan you produce," the letter stated. But the now-released plan does exactly that, Tidwell said. "While promises of 100% 'clean' electricity sound good, the governor counts fracked gas as clean energy," Tidwell's statement said. "He also dramatically underestimates the atmospheric harm that comes from the use of fracked gas. And while pledging to expand the use of electric vehicles and to reduce carbon pollution in other parts of the economy, the governor's plan fails to specify exactly how Maryland will invest real resources to achieve real solutions."
What Does Brexit Mean For UK Oil & Gas?
Oil Price 10-15-19
Britain's oil industry has a relatively stable decade ahead of it, having bounced back in 2018 to an average production of 1MMbpd, a level unseen since 2011. … The Johnson government has reiterated its support for shale gas drilling as recently as August, yet the consequences of Brexit might compel the government to drop the cause of shale gas altogether. First of all, shale gas development is wildly unpopular, and the increasing intensity of tremors did little to change people's minds. Second, a group of 41 Conservative MPs has issued a manifesto this August, called to a nationwide ban of hydraulic fracturing. Such manifestos would look commonplace with Labour or SNP members of parliament (Jeremy Corbyn himself protested at Cuadrilla's Preston New Road field) yet are a complete novelty within the Conservatives' realm. Third, given that only two companies are currently working on shale projects (Cuadrilla and Ineos), no major business would be jeopardized by an outright ban.
Metro Ticket in Exchange for Plastic Bottles in Rome
Green Optimist 10-16-19
The city officials have placed special machines on three main metro stations. The machines take empty plastic bottles, crush them, sort them and give 'digital money' in return. The value of a plastic bottle is 5 cents. This means that you would need to bring 30 bottles in order to get a free metro ride. OK, it is not the most convenient thing, but it does bring you a free ride.
.
THE FIRES
.

A number of different PR firms have worked for PG&E to improve their public image…

After Avoiding Safety Upgrades, PG&E Hired Lobbyists and Public Relations Instead
The Intercept 10-11-19
Power shutoffs affecting more than 1 million residents, scheduled by PG&E this week throughout the San Francisco Bay Area and Northern California, have sparked a massive backlash, with many community members telling reporters that they are shocked that the company has not done more to upgrade its transmission lines. … The aging transmission lines caused the Camp Fire wildfires last November, the most destructive in California history, that left 86 dead, over a dozen injured, and caused at least $16 billion in damages. … The fate of PG&E, which supplies electricity and gas to over 5 million customers, remains unclear. Bankruptcy protection could shield the firm from legal liability, ensuring that PG&E escapes responsibility from paying the victims of its wildfires. In a rare show of cross-ideological unity, leaders in San Francisco, including Mayor London Breed, have called for municipalizing the firm's city assets,
3 deaths connected to fires that swept through Southern California
LA Times 10-13-19
In the Saddleridge fire that swept across the San Fernando Valley foothills, a man in his late 50s died after suffering a heart attack while talking with firefighters early Friday. In the Sandalwood fire that burned dozens of mobile homes in Calimesa, two people died. Family members of Lois Arvickson confirmed the 89-year-old died in the fire.

California schools get paid per day for each student that is in attendance…

Saddleridge Fire: Some LAUSD Students Returned To Smoky, Ash-Filled Classrooms This Week. Teachers Are Asking Why.
LAist 10-15-19
"The smell was atrocious," the teacher said. "Our eyes were burning and throats were on fire before the students even arrived." … But Selman said the classroom she returned to Monday was still covered with a thin layer of fire ash. District officials had said cleaning crews would likely return to campuses Monday for "additional cleaning." Sure enough, by "mid-afternoon," Selman said a cleaning crew arrived to wipe down her room's desks and chairs. Meanwhile, prompted by complaints about "headaches, burning eyes and dizziness," some parents at Van Gogh and at least four other campuses in or near evacuation zones told KPCC/LAist they opted to pick their children up early.
Indonesia under 'blanket of smoke' amid wildfire
PHYS ORG 10-16-19
The wildfires—some started by "slash-and-burn" methods for turning forests into farmland—happen yearly in Indonesia, but 2019's fire season has been particularly damaging, with more than 320,000 hectares (twice the size of Greater London) burned already. University of Exeter researcher Abi Gwynn, who is in the country to study how previous fires have affected orangutans, says smoke has obscured the sky over Palangka Raya in Central Kalimantan (Indonesian Borneo) for two months. She says hospitals are full of people in need of oxygen, and she warns that the fires are destroying precious wildlife habitats and peatland that stores vast quantities of carbon.
Jair Bolsonaro's government blocked funding for fire prevention
Unearthed 9-17-19
Jair Bolsonaro's government blocked 30% of the Brazilian environment agency's budget for preventing fires, according to an internal document seen by Unearthed. The document shows that R$13.5m (Brazilian reals) or £2.7m was frozen from Ibama's fund for fire prevention earlier this year. With what the agency has already spent on tackling fires in 2019, it only has R$5m or £1m left to tackle the blazes that continue to rage in the Amazon, with the fire season likely to continue until October. Ibama has been at the forefront of efforts to curb deforestation and prevent fires in the Amazon for years and gained an international reputation for its role in decreasing deforestation in the  rainforest in the early 2000s. … Ibama's environmental inspections program has had R$15.6m frozen from its original budget of R$102.9m, reducing its available funds by 15%. It has already committed R$68.3m meaning it has less than R$19m left for the remainder of the year.  Ibama's administration budget, originally R$182M, had R$41.6M frozen – reducing its resources by about 23%. With the R$132M already committed so far this year, that means it has around R$8.5m left this year.
.
THE ARCTIC
.
With sea ice still melting, vessels doing Arctic transits stop at Nome late in season
Ancorage Daily News 10-10-19
The center says that as of Aug. 31, sea ice extent dropped to the third lowest on satellite record for that day: 1.78 million square miles. Around that same time, sea ice concentrations within the Northwest Passage were tracking below the average recorded between 1981 and 2010. Mark Serreze, the director of the National Snow and Ice Data Center, says at least part of the passage seems to be quite navigable. "When you think about the Northwest Passage, it's not just one passage. It's actually a number of ways you can get through those islands in the Canadian Arctic archipelago, and if you were a real deep-draft ship, you'd want to go through this northern passage, kind of north of Banks Island, but that still has a lot of ice in it," Serreze said. "It looks very unlikely that that's going to open up this year. The southern route through the Northwest Passage looks to be pretty much clear sailing."
An ecosystem-wide reproductive failure with more snow in the Arctic
PLOS 10-13-19
Arctic researchers have just witnessed another extreme summer—but in a new sense of the word. Although public interest has long been focused on general warming trends and trends towards a lower sea ice cover in the Arctic Ocean, this summer saw the realization of another predicted trend: that of increasing precipitation during the winter months and of increased year-to-year variability. In a well-studied ecosystem in Northeast Greenland, this resulted in the most complete reproductive failure encountered in the terrestrial ecosystem during more than two decades of monitoring: only a few animals and plants were able to reproduce because of abundant and late melting snow. These observations, we suggest, should open our eyes to potentially drastic consequences of predicted changes in both the mean and the variability of arctic climate.
Upper Ocean Distribution of Glacial Meltwater in the Amundsen Sea, Antarctica
AGU 9-8-19
Pine Island Ice Shelf in the Amundsen Sea, Antarctica, is melting due to warm ocean waters. The glacial meltwater that is produced is less salty and carries essential food for biological organisms, so where the glacial meltwater goes once it leaves the front of the ice shelf is important to understand: Less salt in the ocean at the surface makes it easier to form sea ice, and increased productivity from biological organisms can help draw carbon down into the ocean from the atmosphere.
'Upside-down rivers' speed polar ice loss
Climate News Network 10-16-19
Scientists in the US believe they have now identified the machinery that drives the break-up of great chunks of polar ice shelves. What they call "upside down rivers" of warm, less dense, less saline water, tens of miles long and miles wide, find weaknesses in the massive ice shelves. And because global temperature rise is causing polar currents to get warmer, the effect could be to accelerate the collapse of great tracts of ice shelf, and allow glacial flow to speed up – resulting in rising sea levels. Call it subversion: these unexpected channels of water rise from underneath to concentrate their effect on fracture zones that form as land-bound glaciers flow slowly onto the marine surface. "Warm water circulation is attacking the undersides of these ice shelves at their weakest points,"
.
FOSSIL FUELS
.
Fossil Fuel Firms Spend Millions on Social Media Ads Against Climate Regulations While Portraying Selves as Green Heroes
Common Dreams 10-10-19
"ExxonMobil spent $9.6m—by far the biggest sum—ConocoPhillips $910,000 and BP $790,000," the paper reported. "These ads include PR highlighting low carbon alternatives and at the same time involve direct lobbying against climate initiatives and the promotion of continued fossil fuel extraction in the energy mix." … BP gave Protect Colorado $300,000 in October 2018, a month after relocating its US onshore headquarters from Houston to Denver. The move was to help it tap the state's estimated reserves of 1.3bn barrels of oil and exploit increased production, which has made Colorado the country's fifth largest oil producer.
Fact-checking the American Petroleum Institute's New Ads Selling Natural Gas as a Climate Solution
Desmog 10-16-19
In September, API began running TV, billboard, and social media ads promoting natural gas as a climate solution. "Thanks to natural gas, the U.S. is leading the way in reducing emissions," the ads claim, and "leading the world in cutting greenhouse gas emissions." But is all of that true? In fact, U.S. carbon dioxide emissions actually rose 3.4 percent in 2018. While API appears to be specifically referring to emissions from power generation — attributing those savings to the switch from coal power to natural gas — even the power sector saw emissions rise 1.9 percent last year. … The oil and gas industry has been shifting its PR narrative in recent years, with some like API trying to convince the world that natural gas is a climate solution, as companies move to lock in future demand by rapidly building new gas pipelines, power plants, and other infrastructure. That's despite reports like those from the nonpartisan but pro-clean energy nonprofit the Rocky Mountain Institute, which recently forecast that up to 90 percent of natural gas power plants (and many pipelines) may be more expensive to run than renewables by 2035. Reports like these show natural gas is a bad investment for both economics and a livable climate. Along those lines, a recent headline from oil and energy news site Oilprice.com should concern natural gas investors, asking, "Is The U.S. Gas Boom Already Over?"
Urban SUVs driving huge growth in CO2 emissions: IEA
PHYS ORG 10-16-19
"In 2010, 18 percent of all car sales in the world were SUVs. In 2018, more than 40 percent of all cars sold in the world are SUVs!" Fatih Birol told an electric energy conference in Paris. … SUVs spewed some 700 million tonnes of carbon dioxide into the atmosphere from 2010 to 2018, nearly half the amount produced by the power sector, the IEA report said. They surpassed emissions from heavy industry such as iron or steel production, and far outstripped CO2 from trucks, aviation or shipping—other high-polluting transportation means under fire by climate activists.
Europe's black gas market fueling climate change
DW 10-14-19
Illegal refrigerant imports are flooding the European market, contributing emissions equivalent to four coal-fired power plants in 2018. These hydrofluorocarbons, also known as HFCs, primarily come from China. Illegal importers in the European Union are raking in the money, says Alessandro Borri — and he's not talking about drugs. The sales director at Italian refrigerant supplier General Gas is referring to the importers of illegal hydrofluorocarbons (HFCs), gases that are used in nearly every car air conditioner, heat pump and refrigerator. "The cost of a cylinder imported from China, including transport, is about $70 [€63]," says Borri. "They are imported in shipping containers; one container can hold up to 900 cylinders, and then they are distributed via Facebook or eBay. But also by people with a van, they just go from workshop to workshop and sell them one by one."
Botswana Taps into the World's Largest Coal Reserve
Green Optimist 10-4-19
No climate talks can stop Botswana's government. The country has allowed mining of the world's largest untouched coal reserve. Last month, millions united in the name of saving our planet. People went on the streets and vouched for governments to implement climate-smart policies. … To put this in context of emissions, Joeri Rogelj at the International Institute for Applied Systems Analysis, made some rough calculations. He estimated that Botswana's coal would add up to 84 billion tonnes of carbon dioxide into the atmosphere. This is about 25 per cent of what the world could emit if we are to have at least a chance for staying under 1.5 degrees of warming.
.
WEATHER
.
NOAA's fall outlook: Above-average temperatures everywhere, including Alaska
WP 9-20-19
Following one of the hottest summers on record, the fall looks to be exceptionally toasty as well. The National Oceanic and Atmospheric Administration's fall outlook calls for above average temperatures across the entire Lower 48 and Alaska. The areas with the highest likelihood of warmer-than-average conditions this fall include Alaska's North Slope, the Four Corners region and New England. Ordinarily, sea ice would chill the North Slope. But not this year. "The overall retreat in the Beaufort Sea is about as extreme as our analyses have shown in the last 20 years," wrote the National Weather Service in Anchorage. Utqiaġvik — Alaska's northernmost town — spent 85 days above freezing, from June 25 to Thursday.
Two decades of rain, snowfall from NASA's precipitation missions
PHYS ORG 10-16-19
By being able to compare and contrast past and present data, researchers are better informed to make climate and weather models more accurate, better understand normal and extreme rain and snowfall around the world, and strengthen applications for current and future disasters, disease, resource management, energy production and food security. … "We need the past to model the future. The past gives us the baseline we need to understand future events," said Dalia Kirschbaum, GPM's deputy project scientist for applications. "For example, in the case of extreme weather, like hurricanes, we can better understand what 'extreme' means if we have a baseline for comparison. This update is a milestone by supporting more accurate precipitation estimates that can be used as 'ground truth' in working toward more accurate future predictions."
.
HEALTH
.
Fighting Climate Change Is Key to Preventing Future Ebola Epidemics, Study Finds
Gizmodo 10-15-19
A new study outlines the way climate change will impact the spread of Ebola, an extremely dangerous virus that killed more than 11,000 in West Africa a couple years ago. Another outbreak—the second-largest yet—has killed more than 2,000 in the Democratic Republic of Congo this year. As the world warms, these types of outbreaks could increase and move into parts of the world that haven't historically experienced them, the new study finds. … The World Health Organization has been clear that climate change will increase the number of cases of infectious diseases. This is largely due to the environment becoming more suitable for vectors such as mosquitos, which thrive in wet, hot environments and pathogens from cholera to Lyme disease.
A bite from mosquitoes carrying the bacteria is one common path for the infection…

Increased risk of tularemia as the climate changes
EurekAlert 10-15-19
"Tularemia is fatal to rodents and a serious disease in humans," says Gia Destouni, researcher at Stockholm University. "We have used a tested statistical disease model that has, for example, been able to predict six out of seven years with a relatively large number of tularemia cases in humans in Dalarna County between 1981 and 2007. This type of tested statistical disease model is a valuable tool that enable us to predict outbreaks in the future under altered climactic and water conditions."
.
---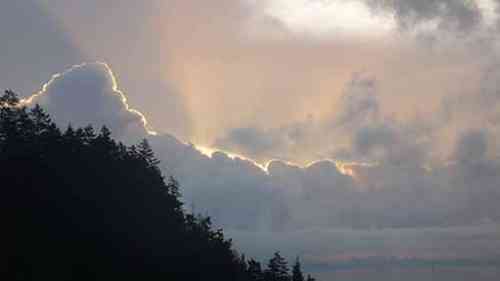 ADAPTION AND RESILIENCE
.
90% increased biomass under solar panels: Agrivoltaics hold productive promise
PV
10-14-19
The idea behind agrivoltaics is that solar farming and agricultural land use are synergistically integrated: spacing of panel arrays and elevated construction of panels allow light to penetrate to the ground at a level that supports growth of crops or forage grasses, while helping to retain soil moisture. Elevation of panels also accommodates grazing of sheep or goats. Wynergy's mixed land-use proposition and the guaranteed income to farmers, who will be paid a lease for hosting the solar farms, and receive a small initial shareholding in the solar farms on their land, are proving popular with Tamworth farmers close to viable grid connections.
This is from a recent conference. You can watch more at their link…

"New tools for climate repair, an introduction for engineers"
Institution of Mechanical Engineers October 2015
The Technical Strategy Board of the Institution of Mechanical Engineers held a meeting at One Birdcage Walk, London on 11 September 2019, which aimed to introduce tools and technologies to repair the Earth's climate and outline the potential role for engineers. The opening presentation was delivered by Sir David King FRS, former Chief Scientific Adviser to the UK Prime Minister. In particular, the meeting focused on Iron Salt Aerosol (ISA), a technique inspired by the Earth's natural corrective mechanisms to stabilise its climate. The technology still requires open field trials, but many experts believe it to be the most promising method available to potentially reduce methane gas, brighten marine clouds and ultimately refreeze the polar ice caps.
.
SFO plans to surround airport with 10-mile wall to protect against rising bay waters - $587 million plan aimed at reducing flood risk as climate warms
SJM 10-8-19
The plan, the latest example of the growing cost of climate change in California, involves driving steel pilings — sheets with interlocking edges — into the mud and also constructing concrete walls in some places around all of the airport's 10-mile perimeter. "This is something we've been looking at for many years," said Doug Yakel, a spokesman for the airport. "What's changed is the level of protection that is needed." The airport, built in 1927 in a cow pasture at the edge of San Francisco Bay, serves 55 million passengers a year, making it the nation's seventh busiest. But its runways sit only about 10 feet above sea level.
First-of-its-kind device prototype harnesses renewable energy from ocean waves
inhabitat 10-15-19
Weighing 826 tons, the OE Buoy wave device measures 125 feet long, 59 feet wide and 68 feet tall. It will be deployed at the U.S. Navy Wave Energy Test Site (WETS) on the windward side of the Hawaiian island of Oahu, off the coast of Naval Base Pearl Harbor. The buoy has the potential to generate up to 1.25 megawatts of electrical power. In other words, it has enough utility-quality electricity supply to support marine-based data centers, desalination plants, naval autonomous underwater vehicles (AUVs) power platforms, offshore fish farming and off-grid applications for remote island communities. Besides that, the buoy has the capacity to greatly reduce greenhouse gas emissions, making it a cleaner, more sustainable source of renewable energy.
How do we tackle airline food waste?
Treehugger 10-16-19
'Fly less' is the obvious answer, but there are some effective interim solutions, too.
Airline passengers generate 3 pounds of waste per person per flight, according to British research. This includes disposable cups and headphones, napkins, food packaging, uneaten food, and more. All of this goes to landfill or gets incinerated, depending on the requirements of the country in which the plane has landed; and none is recycled, as regular flights are not equipped to deal with separate waste streams. An article in the New York Times paints a dismal picture overall. That three-pound average multiplied by 4 billion passengers annually amounts to a whole lot of trash. And while many critics will doubtless point out the futility of discussing on-board trash in the face of a plane's greenhouse gas emissions, there is some value in examining small practices in order to gain momentum to tackle bigger ones.
.
---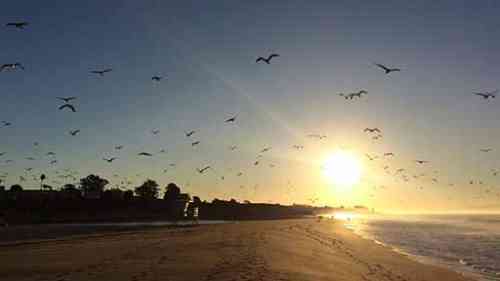 WILDLIFE & THE ENVIRONMENT
.
3-D printed coral could help endangered reefs
EurekAlert
10-16-19
But what if you are a fish and your home is a coral reef? Researchers across the globe are searching for ways to help endangered reefs, and the animals that live there, withstand or recover from weather events, including bleaching and storms that can occur with increasingly warmer water temperatures. One idea is to use 3D-printed coral models to replace or supplement coral reef systems that have been affected.

Excellent graphic analysis…

The roads driving Amazon deforestation
Reuters 10-2-19
As Brazilian president Jair Bolsonaro prepares to pave a road deep in the Amazon that could potentially spur economic development to the region, many fear it would be an ecological disaster. Deforestation has typically radiated quickly from road projects.
We need more realistic experiments on the impact of climate change on ecosystems
EurekAlert 10-16-19
When it comes to the impact of climate change on ecosystems, we still have large knowledge gaps. Most experiments are unrealistic because they do not correspond to projected climate scenarios for a specific region. As a result, we lack reliable data on what ecosystems might look like in the future, as a team of biodiversity researchers from Central Germany show in the journal "Global Change Biology". The team reviewed all experimental studies on the topic. The researchers are now calling for the introduction of common protocols for future experiments.
Reduced tree growth in the semiarid United States due to asymmetric responses to intensifying precipitation extremes
Science Advances 10-2-19
Anthropogenic emissions of carbon dioxide from fossil fuels and land use change have warmed Earth by approximately 1°C since the late 19th century, with virtual certainty of continued warming during the 21st century. Warming leads to an accelerated hydrologic cycle due to the exponential relationship between temperature and saturation vapor pressure and to changes in moisture delivery systems such as El Niño, jet streams, and storm tracks. While changes in mean precipitation are uncertain and vary by region, changes in temperature will likely result in higher vapor pressure deficit and higher precipitation variability. Globally, changes in the variability of precipitation are likely to be larger than changes in mean precipitation and nearly ubiquitous across all regions.
.
---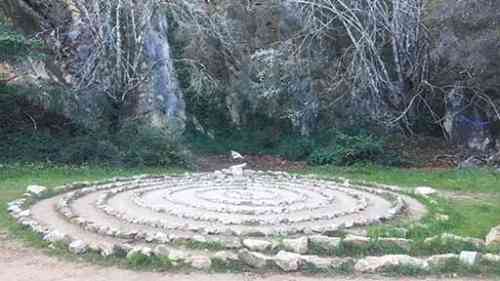 PROTESTS • EXTINCTION REBELLION • RESISTANCE
.
Fridays for Future
.
Nigerian Students Join Global Fight for Climate Action
VOA 10-15-19
Sixteen-year old Faithwins Iwuh — who is sometimes referred to as Nigeria's Greta Thunberg — wants Nigeria to contribute to the global fight against climate change. To achieve this, she started planting trees around her school and neighborhood, and recycles used plastic bags into shower caps. Iwuh says she has been concerned about the effects of poor environmental practices for years. "I started having this guilt anytime I see someone throw something out the window or I see people dispose wrongly," she said. "I felt as if they were harming me and when I began to think about it, in a certain way they were harming me because it's my future. If I do not take care of it now, I may not have a generation." An estimated 4 million students worldwide have taken part in the "Fridays for Future" movement.
.
Greta Thunberg
.
How should Alberta greet Greta Thunberg?
National Post 10-15-19
Well, at least somebody wants to visit Alberta during the election campaign. Political leaders fly over, wagging their contrails in recognition of the province's political irrelevance. But Swedish climate activist Greta Thunberg is coming. She says so on her Twitter feed, which has 2.8 million followers. Thunberg is the latest in a long line of critics who have flailed away from afar or, like film mogul James Cameron, come to visit. This has been going on since 2008, after 1,600 ducks died on that Syncrude tailings pond. But this young woman is very different. She has sparked into life a worldwide climate protest. Her every utterance is followed reverently by young people and many older ones. … "We trust that Ms. Thunberg will recognize Alberta's leading human rights and environmental standards, especially in comparison to oil-producing dictatorships such as Saudi Arabia, Iran, Russia, and Venezuela — which she will presumably visit next — as well as major growing emitters like China," said the premier's spokeswoman. The point that Alberta is a responsible producer in comparison with others is, of course, correct. But given Thunberg's approach so far, she's unlikely to be impressed.
.
Extinction Rebellion
.
JOIN XR USA: on their website
.
XR NEWSLETTERS & EVENTS: on their website
.
XR USA: on YOUTUBE
.
NEW XR TRUTH TELLER SITE: on TRUTH TELLER.LIFE
.
"CALLING ALL CONCERNED CITIZENS: TELL THE WORLD WHAT YOU KNOW"
Humanity has the know-how to avert catastrophic climate and ecological breakdown. Yet we're failing to heed the scientific warnings and put them in place. Why aren't we adopting emergency measures the world over? And what are the near-term consequences of inaction? Do you know something that would help reveal what's really going on?


Tube chaos expected on Thursday as XR target London Underground
Metro 10-15-19
The climate activist group has announced it is going to expand its protest to the Tube service and has warned workers 'to not intervene'. A statement directed at London Underground Staff on its website says: 'On 17 October, several XR affinity groups (autonomous civil disobedience groups) are planning to non-violently disrupt Tube services to highlight the Climate and Ecological Emergency. 'We sincerely apologise to all those who may be affected as a consequence of this disruption. 'In any other circumstances these groups would never dream of disrupting the Tube but this is an emergency.'
Extinction Rebellion activists defy London-wide protest ban
The Guardian 9-15-19
However, by 8am on Tuesday it was clear the climate campaigners had no intention of backing down as one of the organisation's founders, Gail Bradbrook, led a protest at the Department for Transport in London. … The group has brought widespread disruption to parts of central London over the past week to highlight the growing climate and ecological emergency. It has drawn support from scientists, doctors, grandparents and religious leaders – many of whom are among more than 1,400 people who have been arrested so far.
Climate change activists defy police ban on London protests
Reuters 10-15-19
Climate change activists, including one of the founders of Extinction Rebellion, defied a police order to end protests on Tuesday after a week of disruption in London, targeting Britain's transport ministry and security agency MI5. Gail Bradbrook, one of the founders of the group that is half way through two weeks of actions around the world, climbed onto the top of the entrance of the transport ministry to protest at a high-speed rail project known as HS2. "This is nature defending herself," Bradbrook said, as civil servants looked on from a gallery inside the building and police cordoned the street. "I'm doing this for your children." Invoking the example of women's suffrage activist Emmeline Pankhurst, Bradbrook tried to smash one of the ministry's windows with a hammer and screwdriver before she was brought down by a police climber in a cherry-picker and arrested.

The protests are being discussed in the House of Lords…

Extinction Rebellion London protests LIVE: Hundreds risk arrest as they descend on Trafalgar Square in defiance of police orders
Standard 10-16-19
Hundreds of Extinction Rebellion activists have gathered in Trafalgar Square to defy a police 'ban' over demonstrations in London.  The huge crowd gathered at 1.30pm today, with many wearing black tape across their mouths to signify what they say is a police attempt to silence the protests. The Met Police used powers earlier this week to restrict the two-week protest action to Trafalgar Square, but later moved to clear the area following "continued breaches" of the order.
Extinction Rebellion activists defy police order and continue protests across London
ITV 10-15-19
Extinction Rebellion protest action is continuing in London despite police ordering activists to end their gatherings across the capital or risk arrest. The group's co-founder, Gail Bradbrook, was filmed on Tuesday morning climbing the entrance to the Department for Transport in Westminster. Other protesters had glued themselves to the building, Extinction Rebellion said. It said activists were calling on the Government to explain its part to plan to meet a net-zero emissions target within the carbon budget of the UK. The protesters' latest actions came after the Metropolitan Police imposed conditions under Section 14 of the Public Order Act 1986, requiring any protest assembly in the capital to cease by 9pm on Monday.
Extinction Rebellion activists target the DfT over its 'destructive' projects - The environmental protesters defy the Met Police's London-wide ban on their actions
Morning Star 10-15-19
EXTINCTION REBELLION (XR) protesters blocked the roads outside the Department for Transport (DfT) in London today, defying a city-wide ban on the group. Activists locked their arms into tubes across the length of the road to call on the government to end funding for "destructive" projects such as the proposed high-speed rail route HS2 and airport expansion. Police officers used electric chain cutters to remove the pipe before carrying the two protesters away for arrest. …"Imagine the good we could do with HS2's anticipated cost to rapidly accelerate towards our demands to halt biodiversity loss and reduce greenhouse gas emissions to net zero by 2025. "If the government is serious about plans to meet the net zero target they need to stop funding destructive projects such as HS2 and airport expansions."
'Time to get London moving again': Police finally get tough on Extinction Rebellion as protests are banned
Telegraph 10-15-19
"Labour support the law breakers who have disrupted the lives and businesses of Londoners. They cannot be trusted in Downing Street or the Home Office." Members of Extinction Rebellion refused to abide by the order, with co-founder Gail Bradbrook arrested after climbing on top of the entrance to the Department for Transport and hitting the glass with a hammer. Other members later locked themselves to a caravan parked outside Millbank tower.

Amazing pictures…

Rebel Daily 8: The rules must be broken
XR 10-16-19
In London, we witnessed a disturbing attack on civil rights – rightly condemned by Amnesty International, lawyers and politicians – and on the same day, our society's elders came out to protest (UK, Australia) with humour and bravery. Wisdom meeting repression. We saw rebels come together in joyful celebration to mark the ending of their respective phases of rebellion but, like New Year festivities, heralding new beginnings too; such as in Ireland and the Netherlands, where already Greenpeace is said to be planning a 'protestival' at Schiphol Airport in December.  'Joyful' also describes the first outing of India's beautiful Red Brigade in Mumbai: in red salwar kameez and sarees, this new addition to the movement perfectly illustrated the mingling of the local and the global that characterises XR. As red is the colour of auspicious occasions in India, we feel doubly blessed to have this new Brigade on our side. A final mention for the bravery of the Hong Kong rebels, who staged actions under extremely volatile conditions but were very well received by the public.

More photos from all over the world…

Rebel Daily 7: A fire they can't put out
XR 10-15-19
Change takes time: even at the rate we're going – and need to be going – it's never going to happen all at once. But things are changing. The past week has been a moment in history: to simply list the thousands of arrests, the many tens of thousands undertaking civil disobedience, would not do it justice. We have proven to the world that this rebellion is a truly global movement, growing rapidly within and between nations, and comprised of people with the selflessness, the creativity and the courage to resist the madness of this ecocidal system. In the broadest frame, a media monitoring service informs us that in the last week, Extinction Rebellion has featured in 53,490 media pieces with a 'potential audience' reach of many millions. Our message is being heard on TV, radio, print and online. And sure enough, online interest in our movement has shot through the roof.
.
---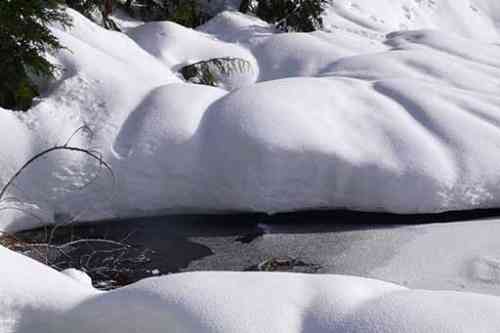 CLIMATE STUDIES
.
Climate change increases risk of mercury contamination
Science Daily
10-15-19
As global temperatures continue to rise, the thawing of permafrost is accelerated and mercury trapped in the frozen ground is now being released. The mercury is transforming into more mobile and potentially toxic forms that can lead to environmental and health concerns for wildlife, the fishing industry and people in the Arctic and beyond.
Geologists reveal anoxia caused loss in biodiversity in ancient seas
PHYS ORG 10-16-19
In severe biotic crisis in the Silurian, known as the Lau Event, extinction of nearly 25 percent of the marine species took place. The scientists set out to determine the chronology and possible mechanisms of the event. Information on the biota and environment of the distant past is best preserved in marine sedimentary rocks. Study of fossils enables researchers to document the evolution and biodiversity dynamics. Fossils also play a crucial role in constructing the geologic time scale and dating rocks. Only if a precise time scale is established can researchers study how and why environmental conditions changed and how this influenced the biosphere. For example, the atoms making up the minerals of limestone provide the evidence of the chemical composition of the ancient ocean and the atmosphere and their evolution.
Variable effects of local management on coral defenses against a thermally regulated bleaching pathogen
Science Advances 10-2-19
Bleaching and disease are decimating coral reefs especially when warming promotes bleaching pathogens, such as Vibrio coralliilyticus. We demonstrate that sterilized washes from three common corals suppress V. coralliilyticus but that this defense is compromised when assays are run at higher temperatures. For a coral within the ecologically critical genus Acropora, inhibition was 75 to 154% greater among colonies from coral-dominated marine protected areas versus adjacent fished areas that were macroalgae-dominated.
---
Global Warnings
QMS: Time to disconnect greed from the welfare of earth, if survival means anything. I like trees.
Paul Beckwith: "I declare a global climate change emergency to claw back up the rock face to attempt to regain system stability, or face an untenable calamity of biblical proportions."
Kevin Hester: "There is no past analogue for the rapidity of what we are baring witness to. There has been a flood of articles ... 2C is no longer attainable and that we are heading for dangerous climate change"
Magi Amma: We need to turn on a dime at mach nine!
...
Equivalencies:
• 1 gigatonne = 1 billion tons
• 1 gigatonne Carbon = 3.67 gigatonnes CO2
• 1 part per million (ppm) of atmospheric CO2 = 7.81 gigatonnes CO2
• 1 part per million of atmospheric carbon = 2.13 gigatonnes of carbon
Enjoy!