Hot Air
Submitted by magiamma on Thu, 03/19/2020 - 5:30am
Where Oh Where Has Our Little Government Gone
Gone to the Oligarchs Every One
To mix a meta
sip a quarentini
Here's lookin' at you kid
we. have. no. federal. government.
It has never been more evident, as exhibited by the lack of leadership during this crisis. The U. S. government is doing nothing to prepare. They are only a distracting and negative influence. At best.
It is time for states, counties, and cities to act. Homeless shelter, immediately! Prepare emergency wards in school gyms. Call in all retired medical personnel. Retool manufacturing to make what we need for this crisis. My daughter, a nurse in TX, said that "some Bay Area hospitals are already at peak vent capacity".
The state and local governments must step up today as they're doing in NY. This interview with Dylan Ratigan is the most coherent thing I have seen on the COVID-19 so far.
h/t Azazello
It is important to understand what we are dealing with.
Scientists from the National Institute of Allergy and Infectious Diseases (NIAID), part of the U.S. National Institutes of Health, attempted to mimic the virus deposited from an infected person onto everyday surfaces in a household or hospital setting, such as through coughing or touching objects.
...
The tests show that when the virus is carried by the droplets released when someone coughs or sneezes, it remains viable, or able to still infect people, in aerosols for at least three hours.

On plastic and stainless steel, viable virus could be detected after three days. On cardboard, the virus was not viable after 24 hours. On copper, it took 4 hours for the virus to become inactivated.

In terms of half-life, the research team found that it takes about 66 minutes for half the virus particles to lose function if they are in an aerosol droplet.
.
This is why we need social distancing. Even when someone is speaking they are expelling water droplets and according to this study half of those droplets persist for 66 minutes.
Even with the best mitigation tactics, many people will die.
A study published Monday by the Imperial College, a public research university in London, estimates that millions will die from the coronavirus pandemic in the United Kingdom and United States. In their best-case scenario, in which transmission of the virus is massively mitigated, and "even if all patients were able to be treated," the authors write, "we predict there would still be in the order of 250,000 deaths in GB, and 1.1–1.2 million in the US."

According to the authors, Covid-19 "and the public health threat it represents is the most serious seen in a respiratory virus since the 1918 H1N1 influenza pandemic." There are now 198,000 cases worldwide and nearly 8,000 deaths. The countries with the largest number of new cases include Italy, Iran, Spain, Germany, France and the United States.
.
This is why many people are now required to shelter in place, to work from home, why schools are closed, why restaurants and other venues are closed to customers. This is why France is in complete lock down. They do not want to become Italy. No country does.

We are next in line.
We need to think about all of this. We need to think also about all the folks on the front lines in the medical professions, those at grocery stores and pharmacies, or those whose jobs do not allow them to work from home. We need to deal with the homeless and the immigrants.
All of these things need to be dealt with here and now because it ain't gonna happen at a national level in time, if ever.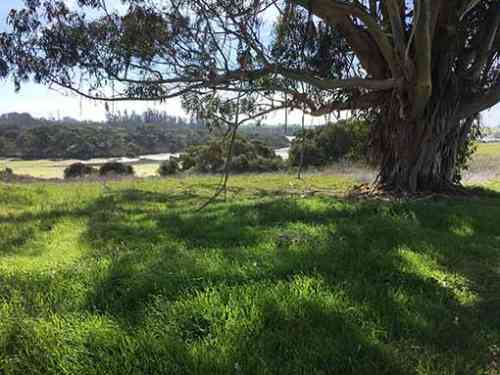 Be safe, be well, be kind and love the ones you are with each moment.
The thread is open...