(Hahaha -Reason #56:) The media are poopy head meanies!
Submitted by

Amanda Matthews

on Tue, 09/12/2017 - 11:29am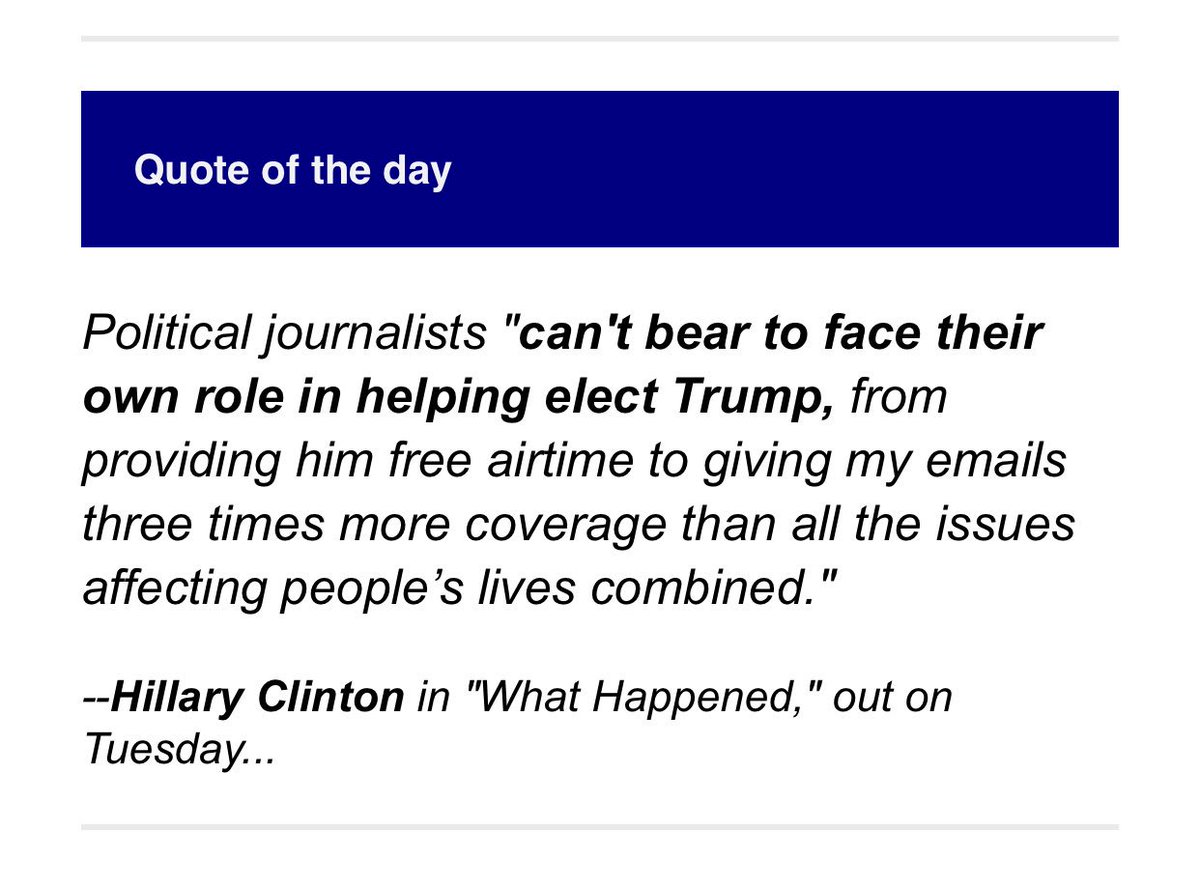 http://mailchi.mp/cnn/reliable-september-11-2017
I won't buy the book but I am being entertained by the constant drip-drip-drip of citations from it.
She's really looking shrill and shrewish. And the level of her pettiness is really quite ugly. And I'm really starting to wonder about myself. Because I think all her flailing and kvetching is funny.
Hmmmm.