Democracy Now, Syria War Propaganda Outlet?
Submitted by Big Al on Sat, 02/25/2017 - 3:41pm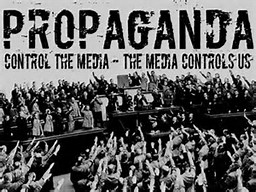 It's come to my attention that there is an online petition to try to stop the Academy Awards from giving an Oscar to the Netflix film, "White Helmets", in tomorrow's ceremony. It's not too late to add your voice.
Why? Because it's war propaganda, a war propaganda flick.
* It is more infomercial than real documentary. The film-makers never set foot in Syria. Some footage from inside Syria appears staged.

* Claims that the "White Helmets" are apolitical volunteers are false. White Helmet leaders actively campaign for US/NATO enforced "No Fly Zone". The White Helmets only operate in areas controlled by the armed opposition, primarily Nusra/Al Qaeda.

* "The White Helmets" organization is a creation of foreign powers supporting the 'Contra' war to overthrow the government of Syria. The White Helmets were initiated by a British military contractor with major funding from the USA and UK. The "White Helmets" brand is managed by a New York based marketing company called "The Syria Campaign" directed by an Irish American woman who has never been to Syria. This is primarily a media campaign with the netflix movie being one of their promotions."
https://diy.rootsaction.org/petitions/do-not-give-2017-academy-award-to-...
There is a plethora of information available via the internet that documents and explains the true nature of the White Helmets in Syria. I've known the real story since not long after they started appearing in the media. That's not uncommon, the truth about the war in Syria was known from the outset and documented on the internet by bloggers and "alternative" news sites. The same with Ukraine, Yemen, Iraq, everything. The truth is absolutely out there for the taking. There are plenty of people that are all over it.
There's not much excuse anymore in my opinion since all you have to do is ask the fucking computer some questions. We used to have to go to libraries and use the dewey decimal system, and even then you wouldn't find stuff like we can now.
Back to the White Helmets (think about that Hollywood/CIA sounding name for a sec).
"They are not primarily Syrian; the group was initiated by British military contractor James LeMesurier and has been heavily funded by the USA, UK and other governments.

They are not volunteers; they are paid. This is confirmed in the Al Jazeera video which shows some White Helmet "volunteers' talking about going on strike if they don't get paid soon. Most of the heavy funding goes to the marketing which is run by "The Syria Campaign" based in New York.

The manager is an Irish America woman Anna Nolan who has never been to Syria. As an example of its deception, "The Syria Campaign" website features video showing children dancing and playing soccer implying they are part of the opposition demand for a "free and peaceful" Syria . But the video images are taken from a 2010 BBC documentary about education in Syria under the Baath government.

When eastern Aleppo was finally freed from the armed militants, it was discovered that the White Helmets headquarters were alongside the headquarters of the Al Qaeda Syrian militant group. Civilians from east Aleppo reported that the White Helmets primarily responded when the militants were attacked. Soon after departing Aleppo in government supplied buses (!) the White Helmets showed up in the mountains above Damascus where they allied with terrorist groups in poisoning then shutting off the water source for five million people in Damascus.

The White Helmets' claim to be neutral and independent is another lie. They only work in areas controlled by the rebel groups, primarily Nusra/ Al Qaeda. Their leaders actively call for US and NATO intervention in Syria. Video shows White Helmet workers picking up the corpse of a civilian after execution and celebrating Nusra / Al Qaeda terrorist battle wins.

The movie is as fraudulent as the group it tries to heroize."
http://www.globalresearch.ca/syrias-white-helmets-go-to-hollywood/5576181
Lots of information and some videos at the above link. If you want to know.
And these:
http://www.wrongkindofgreen.org/tag/syrian-white-helmets/
http://landdestroyer.blogspot.ca/2016/11/syria-white-helmets-caught-in-m...
Then there's Democracy Now!
The White Helmets: As Syria Death Toll Mounts, Meet the Rescue Workers Saving Thousands of Lives

"AMY GOODMAN: The trailer for the new Netflix documentary The White Helmets. We go now to London, where we're joined by Orlando von Einsiedel, the director of The White Helmets. His previous films include the Oscar-nominated documentary Virunga.

We welcome you to Democracy Now! Why don't you start off by laying out just who the White Helmets are and why you did this documentary about them, Orlando?

ORLANDO VON EINSIEDEL: Sure. The White Helmets are a group of nearly 3,000 volunteers, made up of ordinary Syrian civilians. They are teachers. They are builders. They are carpenters. They are students. They're just normal people, just like me or you, who decided not to pick up a gun, decided not to flee Syria, and instead decided to every day wake up and risk their lives to save complete strangers."
Democracy Now basically allowed this guy on to spread war propaganda without any debate. In fact, they even set him up to paint the Assad regime as the problem.
"ORLANDO VON EINSIEDEL: I mean, that's absolutely true. I think you need to ask the Assad regime why they don't—they won't let the White Helmets operate there. The White Helmets would certainly like to operate throughout the entire country, but they're not allowed to operate in regime-controlled areas. And the regime actively targets them. I mean, you know, just two weeks ago, four of their centers in Aleppo were destroyed. And, you know, that was direct, deliberate targeting."
https://www.democracynow.org/2016/10/13/the_white_helmets_as_syria_death
Pitiful. I noticed DN also continued to cite the Syrian Observatory for Human Rights (SOHR) as a legitimate reporting source when in fact that is also a NATO/western intelligence sponsored propaganda outlet.
"Meanwhile, the Syrian Observatory for Human Rights reports at least four children were killed and 10 wounded earlier today when shells landed near a school in western Aleppo, the area controlled by the government."
Here's some truth about the SOHR which you evidently won't hear from Democracy Now.
http://caucus99percent.com/content/syria-war-propaganda-and-syrian-obser...