Dear Politician Who Represents ME
Submitted by Big Al on Tue, 06/13/2017 - 8:07pm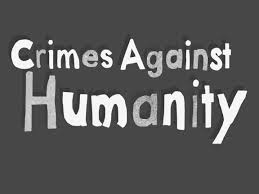 One thing we can do is try to shake things up, at least let them know we're watching and we know what they're really doing. Subject them to the real truths and see what they say. Make them respond and get on record their lies and obfuscations. Maybe even make them nervous.
If we could pound them with things like this from hundreds if not thousands of us at one time, it might have some effect. I know that if my representative received 100 letters from her "constituents" all at once saying something like the below, it would get some notice. If we kept it up, it would get more notice.
I'm sending this to my national congress representative and my two state senators, Murray and Cantwell. I would encourage anyone else to use all or part of it and send to their representatives.
"I am writing to you as a U.S. citizen and a Vietnam era veteran supposedly being represented in Congress by the WA-03 Congressional representative, the office you currently hold. According to the rules of representative democracy, my opinion and concerns should be noted and taken into account as you perform the duties of a congressional representative.

My question to you is, why is the United States government illegally waging a proxy and now direct military war in Syria, and under what authority, and under what authority is President Trump allowing the building of illegal U.S. military bases in Syria? U.S. military involvement in Syria is against international law and amounts to war crimes against the people and country of Syria. Did you, as my representative in Congress, approve this?

I demand that Congress investigate the war crimes currently being committed by the Trump administration in Syria as well as the previous war crimes committed by the Obama administration. I demand that you, as my representative help to facilitate this investigation and work to stop the war crimes being committed by the United States government in Syria as soon as possible and to hold accountable ALL of those involved in those war crimes, including all government and non-government officials involved and political representatives. I demand that you present to Congress a resolution to cease and desist the blatantly illegal building and maintaining of U.S. military bases in Syria, and cease and desist all efforts to assist ISIS and Al Qaeda in attempting regime change and country balkanization in Syria.

As a U.S. citizen from your district, I want the killing of innocent children by the U.S. government to stop immediately and demand that you bring these demands to the attention of the entire Congress.

I eagerly await your report of actions, as will the innocent children of Syria."