A New 'Gaza' in Yemen
Submitted by gjohnsit on Thu, 07/09/2015 - 1:14pm
One year ago yesterday, Israel conducted an assault on the Gaza Strip. The Israelis bombed Gaza infrastructure, like power and water plants, and deliberately targeted civilian housing.
The Israeli attack brought international condemnation.
Today there is a very similar campaign going on against Yemen, but unlike the people of Gaza, the world is silent to the suffering in Yemen.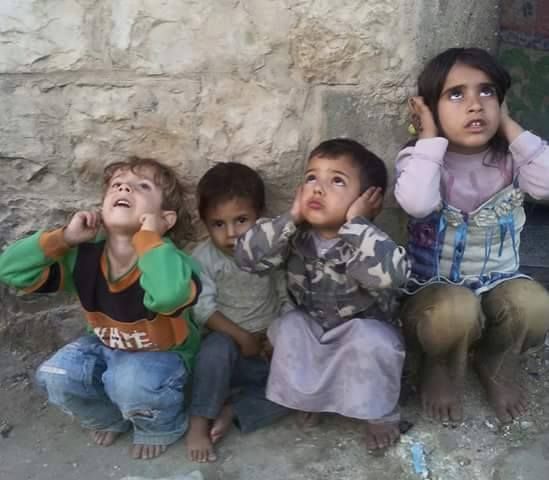 In order to "help" the Yemeni people, Saudi fighter jets, along with those from Egypt, Morocco, Jordan, Sudan, the United Arab Emirates, Kuwait, Qatar and Bahrain – armed with American and British munitions – have killed over 3 000 people and injured almost 15 000 more.
Hospitals, schools, a refugee camp, roads, electricity and water supply lines have been deliberately targeted.
Human Rights Watch has just published evidence that internationally outlawed cluster bombs have been used in Yemen.
As if that weren't enough, Saudi Arabia, one of the richest countries in the Middle East, is maintaining a blockade on imports of fuel, food and medicine to the Arab world's poorest nation.
Yemen's health system is on the brink of collapse – the country is a step away from famine.
The U.N. has declared the situation in Yemen to be a level 3 humanitarian emergency, the highest level.
80% of the population are in need of aid. 1 million people have been displaced. 500,000 children under 5 at risk of developing severe malnutrition.
The International Committee of the Red Cross (ICRC) in Yemen says famine is a "real risk".
In midst of a mounting man-made famine ships full of wheat and corn have been delayed or blocked from entering Yemeni waters by an multi-nation coalition on the pretense of an arms embargo.
More than half of the casualties in Yemen have been civilians. One of their favorite targets to bomb have been markets, where people go to buy and sell food.
Human Rights Watch has accused the coalition of war crimes.
All this sounds very familiar to what Israel did to Gaza last year. However, there are four significant differences.
1. The sheer size. Gaza is less than 2 million people. Yemen is more than 24 million.
2. Israel at least had the excuse of fighting a terrorist group. The war against Yemen has actually helped Al Qaeda in Yemen. The chaos of the war has also assisted ISIS to gain a foothold there.
3. Israel's disproportionate attack was condemned by several international groups, including the EU and the Arab League. The Saudi coalition's attack has been met with silence.
4. The biggest difference between Gaza and Yemen is the role of the United States - we are helping to cause this humanitarian crisis. That makes us complicit in the war crimes.

Late Wednesday evening, March 25, the White House posted a statement declaring: "President Obama has authorized the provision of logistical and intelligence support to GCC [Gulf Cooperation Council]-led military operations."
The United States is providing targeting intelligence, as the Wall Street Journal reported: "American military planners are using live intelligence feeds from surveillance flights over Yemen to help Saudi Arabia decide what and where to bomb, U.S. officials said."
So when the Saudis bomb civilian targets, they are often using our military intelligence to do it.
Not to mention the fact that we have continued to bomb Yemen with our drones.
But it's even more than that. We are also participating in the naval blockade that is preventing those food ships from getting through.
Is it really any wonder that the Yemeni people are starting to hate us?
On a good note, America's 401k's are profiting from the death and destruction we are creating in Yemen.