The Weekly Watch
Submitted by Lookout on Sun, 10/01/2023 - 6:41am
You Can't Make It Up!

So last week the entire Canadian Parliament rose to their feet with raucous applause for a Nazi SS Veteran. It is indicative of the way in which Russiagate has morphed into Russiahate. The MP's heard "Ukrainian soldier Killed Russians" and jumped to their feet clapping like seals, but somehow they were deaf to the phrase, during WWII when of course Russia was our ally. Then to add fuel to the fire, we had Turdeau first throw the speaker under the bus, before declaring the incident was promoted by Russian propaganda. You really can't make it up. In the scheme of things it was a trivial event, but speaks volumes of the bias and ignorance in the west.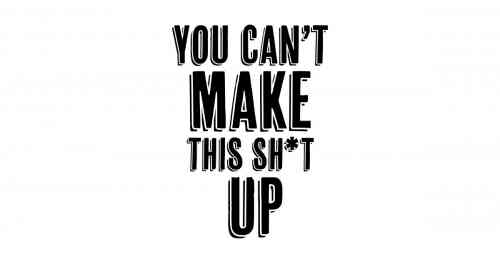 Neil Oliver: '…unforgivable!' (14 min)
'…the world flipped on its head with ignorance & chilling doublethink!'
Trudeau called truckers Nazis. Now he's fêted a real one
2 min from George Galloway
Trudeau and his colleagues called Canadian truckers Nazis and that two peeps of their horns was code for Heil Hitler.
and another 1.5 min from George.
Jackboots in Toronto
I don't believe Trudeau didn't know he was meeting a Nazi. If you're still out there Adolf, get yourself down to Ontario because a hero's welcome awaits you
and a final 2 min word from George.
Britain sent Canada thousands of Ukrainian Nazis and collaborators
Ukrainian Nazis and collaborators, 10,000 of them were sent to you by Britain after WW11, George tells Canadian caller Leem, who tells him that their children are not taught that Russia was an ally.
This week marked the one year anniversary of the destruction of the Nord Stream pipelines. Jimmy testified about it in the UN security council. (11.5 min)
Watch Jimmy Dore's full comments to the United Nations Security Council on September 26, 2023
Sy Hersh new article...
A YEAR OF LYING ABOUT NORD STREAM
The Biden administration has acknowledged neither its responsibility for the pipeline bombing nor the purpose of the sabotage
It is important to understand that no Russian gas was flowing to Germany through the Nord Stream pipelines when Joe Biden ordered them blown up last September 26. Nord Stream 1 had been supplying vast amounts of low-cost natural gas to Germany since 2011 and helped bolster Germany's status as a manufacturing and industrial colossus. But it was shut down by Putin by the end of August 2022, as the Ukraine war was, at best, in a stalemate. Nord Stream 2 was completed in September 2021 but was blocked from delivering gas by the German government headed by Chancellor Olaf Scholz two days prior to Russia's invasion of Ukraine.
...
The Biden administration blew up the pipelines but the action had little to do with winning or stopping the war in Ukraine. It resulted from fears in the White House that Germany would waver and turn on the flow of Russia gas—and that Germany and then NATO, for economic reasons, would fall under the sway of Russia and its extensive and inexpensive natural resources. And thus followed the ultimate fear: that America would lose its long-standing primacy in Western Europe.
Not to mention the massive methane release perhaps the largest single release ever.
Nord Stream pipeline leaks are 'catastrophic for the climate'
Methane leakage is likely to be the biggest burst of the powerful greenhouse gas on record in one of the most polluted bodies of water.
"Whoever ordered this should be prosecuted for war crimes and go to jail," said Rob Jackson, a Stanford University climate scientist.
The worst-case scenario is estimated to be 778 million cubic metres of gas leaked, according to the Danish government.
Hidden environmental danger of the Nordstream pipeline explosions
We once had a chance of peace, but of course it wouldn't be allowed...
What JFK tried to do before his assassination w/Jeffrey Sachs (50 min)
We will never know the world that could have been had President John F. Kennedy's assassination never taken place, but an inkling of how things could have been different can be found in the final months of his life. In his new book, To Move the World: JFK's Quest for Peace, Jeffrey Sachs unearths JFK's final political campaign—to establish a secure and lasting peace with the Soviet Union. How far did JFK's efforts go? What sort of progress was made on ending the Cold War, not through the collapse of the Soviet Union, but rather through mutual cooperation and understanding? To answer these questions and more, Jeffrey Sachs joins The Chris Hedges Report.
Full Transcript: President Kennedy's Peace Speech at American University (June 10, 1963)
There are some peace seekers today. Clare Daly among them...
Clare is followed by another peace seeker, Jeffery Sachs at about the 30 min mark.
Also from the pages of, "You Can't Make It Up", is the fact that the dimwits have weaponized the justice dept into the lawfare division. They have targeted the leading competitor for the president in 2024, the Trumpster.
$18M Mar-a-Lago. New York judge finds Trump liable for fraud (27 min)
Trump plans to appear at New York court hearing in fraud case
In return the repugs are conducting an impeachment inquiry.
But even without direct access to Biden family finances, the Comer Committee produced a remarkable array of witnesses, testimony and documents. The outpouring of facts, documents and witness testimony can be overwhelming to sort out, but Comer went a long way to clarifying the complex story with the release of a Biden family "Influence Peddling Timeline." It's an important document, painting an all-too-human picture of scoundrels, sleaze, and corruption.
Somehow the congress critters managed to avoid a government shutdown.
Shutdown averted?
The threat of a federal government shutdown was suddenly easing Saturday after the House quickly approved a 45-day funding bill to keep agencies open, once Speaker Kevin McCarthy dropped demands for steep spending cuts and relied on Democratic votes for passage.

The rushed , a White House priority opposed by a growing number of GOP lawmakers, but increase federal disaster assistance by $16 billion, meeting President Joe Biden's full request.
Don't the pols lose their pay during a shutdown, or is it just the working federal employees?
We'll see what happens after the 45 day short term funding bill.
Update (2155ET): Following the Senate's passage of the Continuing Resolution, Rep. Matt Gaetz took to Twitter, where he was enraged over a side deal made between Speaker Kevin McCarthy and the Democrats for Ukraine funding, which Gaetz says he "didn't tell House Republicans" about until after the vote. Gaetz was responding to Punchbowl News' Jake Sherman, who related a message from House Democratic leadership. "When the House returns, we expect Speaker McCarthy to advance a bill to the House Floor for an up-or-down vote that supports Ukraine, consistent with his commitment to making sure that Vladimir Putin, Russia and authoritarianism are defeated. We must stand with the Ukrainian people until victory is won."
While we're in the "You can't make it up" theme, let's touch on the censorship industrial complex. You will be canceled (or worse) for wrong think!
"I am still well but my condition is deteriorating. I am trying with all my strength to keep a small part of myself alive. A small part which I will use when I get out of prison to exist again, to be Julian again. I'm a fighter and I know that's what I have to do."
Julian Assange
How the Censorship Industrial Complex Destroyed Free Internet (w/ Max Blumenthal) (80 min)
The rise in Clinton liberalism and Trump derangement has led to the highly censored and heavily surveilled Internet of today.
Transcript here.
The only person to go to prison for the US torture program was the man who reported it.
The only person associated with the CIA's global torture program who was prosecuted and imprisoned was the man who blew the whistle on it — John Kiriakou.
A talk about a chief target of the censors, COVID truths. It is obvious the power of big pharma over all media, control what is allowed and what is not. Sure makes the European "online safety bill" scary.
Excess deaths debate in parliament (14 min)
Why will MPs not attend this essential debate? No stick your heads in the sand refuse to see the excess deaths around the world especially in highly vaccinated populations.
Excess deaths for the Week ending 15 September 2023 (Week 37)
UK, + 36,316
Hungary, - 3,183
USA, 147,828
Poland, - 456
Australia, + 9,992
Canada, + 3,954
Netherlands, + 9,002
New Zealand, + 2,804
Sweden, - 1,082
Denmark, + 1,895
But no debates will be allowed to be heard, even when they take place.
the truth is beginning to leak a bit.
Dr. Peter McCullough: "The government shouldn't OWN these vaccines"
What are we to make of the new Covid vaccine? Dr. Peter McCullough joins us to discuss why he will decline to recommend them to his patients. They once again have been authorized under emergency use. What is the emergency use? We can't find it.
there are so many more "You Can't Make It Up Stories. I hope you'll add some to the mix below...
I'm fairly certain the climate chaos (NYC experienced some of that this week) will be used as a lever of control rather than a scientific effort at stabilization. Additionally the looming economic disaster will be used to introduce CBDC as more means of control.
What is it about these maniacs that drives them to want to control others?
Let's close out with one of Alex walk and talk.
US shutdown over Ukraine. Blinken's turn to rewrite history. Russia isolated by Latin America.
As you saw above the shutdown has been at least temporarily averted.
Once again I hope you'll post any story which you think deserves to be in the pages of the "You Can't Make It Up" edition. Have a great Sunday!