Open Thread - 03-03-23 - Unalienable Rights
Submitted by JtC on Fri, 03/03/2023 - 8:35am
Life, liberty, and the pursuit of happiness.
Remember that? I had to memorize the Declaration of Independence back in grade school. Then I had to recite it in full in front of the class. We all did, I bet you did too. I wonder if that is still taught in school today? Or has the Declaration of Independence been censored too.
Life, liberty, and the pursuit of happiness were meant to be unalienable rights, I used the word "were" because I don't know if they are still tenable or not. As far as that goes I'm not sure that "rights" are a thing anymore either. Unalienable rights are kind of a quaint notion in light of how quickly the world has changed in just a few short years don't you think?
Unalienable rights are rights that, no matter what happens, may never be taken away from an individual. As long as you toe the line, an arbitrary line at that.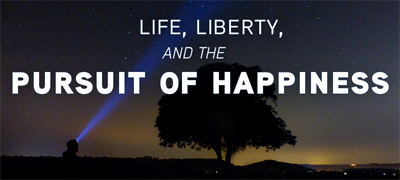 I've believed in the notion of Life, Liberty, and the pursuit of happiness all of my life. Yeah, I know, some people may call me a dreamer. Maybe my whole life has been a dream, it feels like it sometimes, even more today with all that has happened.
That Thomas Jefferson guy, I wonder what he would think about the world today? About how the ideals that he and his contemporaries fought and died for have faded. Back then the tyranny came from across an ocean, it seems like it's everywhere nowadays.
This nation was built upon the idea of freedom from tyranny, and human rights. What a noble notion.
Scratch that thought about that Thomas Jefferson guy, Mr. Jefferson has already told us what he would think of our present situation. I bet he'd be even more pissed off than he was back then. He'd probably be more pissed off at us for letting it slip away.