The Dose - 11-26-21
Submitted by joe shikspack on Fri, 11/26/2021 - 6:00am
---
An open thread for gentle discussions of all things Covid.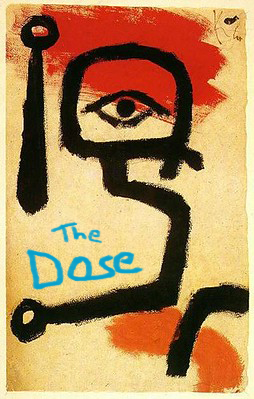 ---
Hey! Good Evening!
The US government's chief medical adviser Dr Anthony Fauci warned on Sunday that time was running short to prevent a "dangerous" new surge of Covid-19 infections from overwhelming the upcoming holiday season. Coronavirus cases across the US are rising again for the first time in weeks, and approaching 100,000 per day. Experts fear that this week's Thanksgiving holiday, for which tens of millions of Americans will travel for indoor celebrations with family and friends, will fuel a further surge.

Fauci, director of the National Institute of Allergy and Infectious Diseases, said it was not too late to avoid a significant worsening of Covid-19 rates leading up to Christmas and New Year if the public acted now on new measures to subdue the virus, such as Friday's approval of booster shots for adults and the recent opening up of vaccinations to children aged five to 11.

"We still have about 60 million people in this country who are eligible to be vaccinated who have not been, and that results in the dynamic of virus in the community that not only is dangerous and makes people who are unvaccinated vulnerable, but it also spills over into the vaccinated people," Fauci said on CNN's State of the Union on Sunday.

"We have a lot of virus circulating around. You can't walk away from the data, and the data show that the cases are starting to go up, which is not unexpected when you get into a winter season. People start to go indoors more and we know that immunity does wane over time.
Europe is in the grip of a potentially devastating fourth coronavirus wave and the United States has now recorded more Covid-19 deaths in 2021 than it did in 2020, heightening alarm among public health experts who fear another brutal winter surge.

Dr. Hans Kluge, the World Health Organization's regional director for Europe, warned Saturday that the coronavirus could kill 500,000 more people in Europe by March if political leaders don't take immediate action to forestall the current spread and increase vaccine uptake, which has been lagging in parts of the continent due, in some cases, to anti-vaccine sentiment.

"Covid-19 has become once again the number one cause of mortality in our region," Kluge told the BBC.

In an effort to quell a major spike in cases, hospitalizations, and deaths, the Austrian government announced Friday that it would institute a nationwide lockdown and soon mandate coronavirus vaccinations for its entire adult population. Thus far, around 65% of Austria's population has been fully vaccinated—one of the lowest rates in Western Europe.

"The virus is back with new rigor in Europe again and new catastrophic waves are imminent in Africa and Asia," said Shailly Gupta, communications adviser with Doctors Without Borders' Access Campaign, pointing to regions that have been denied adequate supplies of vaccines and therapeutics. "Wealthy nations need to understand that unless everyone everywhere is vaccinated, the situation is not going to change."

"Countries need to stop hoarding tests, drugs, and vaccines and big pharmaceutical companies need to stop hoarding technology if they really want to control this pandemic," she added. ...

In the U.S., meanwhile, data from the federal government and Johns Hopkins University show that the official Covid-19 death toll in 2021 surpassed 385,457 on Saturday, topping 2020 fatalities. The nation's total death count currently stands at 770,800—the highest in the world.

"The spread of the highly contagious Delta variant and low vaccination rates in some communities were important factors [this year]," the Wall Street Journal reported. "The milestone comes as Covid-19 cases and hospitalizations move higher again in places such as New England and the upper Midwest, with the seven-day average for new cases recently closer to 90,000 a day after it neared 70,000 last month."

The surge comes as few public health restrictions remain in place across the U.S. Last week, the Biden administration suspended enforcement activities related to its vaccination and testing mandates for private businesses after a federal appeals court temporarily halted the requirements.

All U.S. adults are now eligible for booster shots, but public health experts have cautioned that the broad availability of third doses may not do much to stem the current spike in cases given that it's largely being fueled by the unvaccinated. Less than 60% of the U.S. population is fully vaccinated against Covid-19, according to the latest figures from Our World in Data.
The US government has asked a federal appeals court to immediately lift a stay on a workplace Covid-19 vaccine rule, in order to avoid "enormous" harm to public health, or alternatively to allow a masking-and-testing requirement, according to a court filing.

Delaying the rule by the Occupational Safety and Health Administration (Osha) that requires employees to be vaccinated or tested weekly would lead to thousands of hospitalizations and deaths, the government said in a filing with the sixth US circuit court of appeals on Tuesday.

The Biden administration has issued several rules aimed at encouraging vaccination, although the Osha standard is the most far-reaching.

The Osha rule requires businesses with at least 100 employees, covering tens of millions of American workers, to comply by 4 January.

Although 82% of US adults have gotten at least one vaccine dose, requiring shots against Covid-19 has become a divisive political issue over trade-offs between civil liberty and public health.
Also of interest:
Is Delta the last Covid 'super variant'?
---