Open Thread WE 4 AUG 21
Submitted by QMS on Wed, 08/04/2021 - 4:00am
~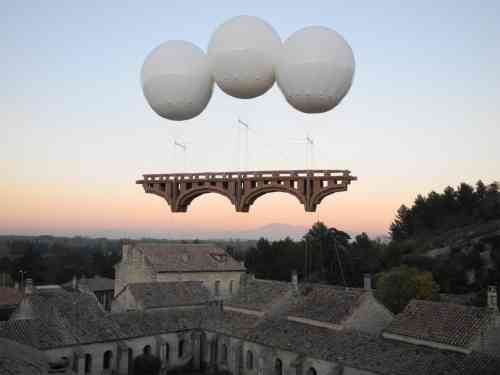 ~
Q: What's the best way to take a bridge? A: Both ends at once.
~
Hola. Welcome to an open thread on this dynamite sight. Where nothing is off topic and is inhabited by mindful souls. Speak your peace here.
Today's essay, for starters, is some mental jig which came around from hearing a couple songs.
Wasn't the music so much as the titles. as in ..
Logical Drift
Liquid Mind
Got the brain winding toward: what are the borders betwixt an imaginary reality and that which is fed us in the guise of 'fake news' and how does one establish a meaningful truth when lies abound?
I hope some of you have found a way to see sanity beyond the noise. Still fixing it here.

What works for you?
~
~
~
~
Face it. Time to get going. Unhide and show 'em how you feel. It's still legal.
Credits ..
Quote from A Bridge Too Far, a non-fiction book by Cornelius Ryan on Operation Market Garden
Olivier Grossetête Architecture en Fête, Villeneuve lez Avignon, France (2015)
https://olivier-grossetete.com/home
~