Open Thread WE 27 Jan 21
Submitted by QMS on Wed, 01/27/2021 - 3:00am
~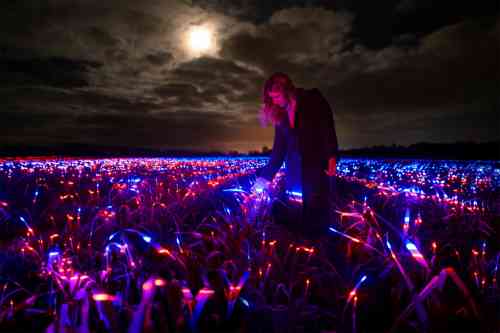 ~
Hands clasped together, palm to palm, at the heart.
Offering respect for the spirit that dwells within you.
With a nod to deliver the gesture.
~
Welcome to the Wednesday edition of all things openly threaded. I like the concept of reducing pesticides while stimulating growth in plants while calling it a work of art.
~
Roosegaarde worked with existing photobiological technology and distinct "light recipes" that are thought to improve crop resistance and their metabolisms without added chemicals. "It gives a new meaning to the word 'agri-culture' by reframing the landscape as a living cultural artwork,"
~
"Those who contemplate the beauty of the earth find reserves of strength that will endure as long as life lasts. There is something infinitely healing in the repeated refrains of nature -- the assurance that dawn comes after night, and spring after winter."
― Rachel Carson, Silent Spring
~
Will try to be here to moderate as allowable. Upload your nuggets!
~
Grow by Daan Roosegaarde Netherlands
~