Hot Air
Submitted by magiamma on Thu, 10/08/2020 - 3:32am



There's a Lot of Conjecture Flying Around
Seems like everyone is talking about COVID-19. COVID-19 in the Big House, that is. Almost everyone I encounter. Gasping for air? When was the last test? Will he die? Lung x-rays are confidential? Kabuki? Reality TV? You decide. (Is he our president or does he just play one on TV?)
Lately I only read the headlines if they have anything to do with the man in the Big House. (Hats off to those of you who can. I count on you.) I have no control over any of the drama and little hope that much will change, though, having said that, it is apparent that many lives could have been saved from COVID-19 if protocols were observed and the proper equipment provided.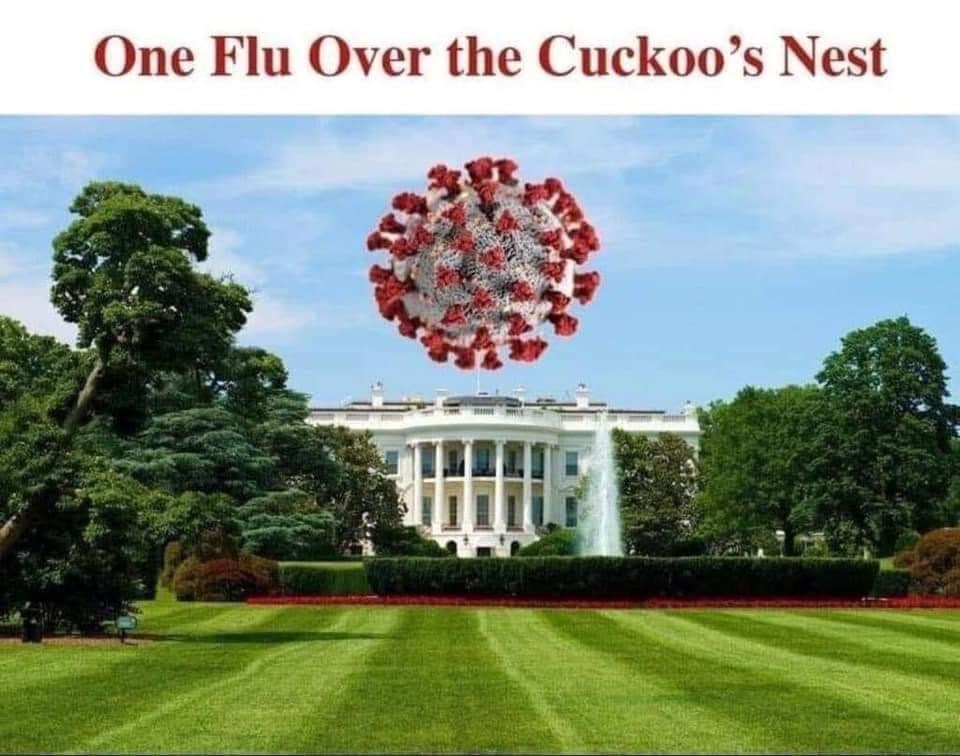 At this point there are too many loose ends to be able to do anything of import: the climate crisis, shrinking biodiversity, racism, a failing economy, and the coronavirus pandemic and last but not least, the election drama and upcoming supreme court appointment.
And, wait, why not add to this list, fascism. h/t evening blues
These Christian fascists understand the deep sickness that infects American society. They know how to exploit the moral and physical decay, as well as the despair it causes, to lure its followers towards their brand of tyranny.

They are not wrong when they lambast the cruelty, corruption, emptiness and hypocrisy of the ruling elites, especially the liberal elites. They are not wrong when they mock cultural relativism, the idea that good and evil, right and wrong, truth and untruth, do not exist. It is part of the sad irony that the Christian Right effectively exploits this cultural relativism to seize power. The failure of the liberal Christian Church to denounce the Christian Right as heretics, in the name of tolerance and cultural relativism, has given the Christian fascists religious legitimacy. At the same time, the Christian Right seeks to delegitimize the liberal church as apostates. History has shown that it is unwise to tolerate the intolerant.

The Christian fascists, like all fascist movements, creates its own truth. It discredits verifiable fact, science, law and rationality. It promises a new, glorious world of moral renewal and prosperity.
I find this very scary, especially in the midst of the rest of this great execrable mess.
[Trump's] Christian Right appointees, including Pence, DeVos and Pompeo, regularly use biblical strictures to justify an array of policy decisions including environmental deregulation, war, tax cuts and the replacement of public schools with charter schools, an action that permits the transfer of federal education funds to private "Christian" schools.

The Christian fascists are not finished. Brick by brick they are building a Christian fascist state. Barrett fills one more hole in the wall. They will do this with or without Trump.
Not my favorite Kabuki play.
Peace
It's your open thread, now...