Tuesday Open Thread ~ Gone Fishing
Submitted by Anja Geitz on Tue, 08/11/2020 - 4:01am
~
"I thought how lovely and how strange a river is. A river is a river, always there, and yet the water flowing through it is never the same water and is never still. It's always changing and is always on the move. And over time the river itself changes too. It widens and deepens as it rubs and scours, gnaws and kneads, eats and bores its way through the land. Even the greatest rivers- the Nile and the Ganges, the Yangtze and the Mississippi, the Amazon and the great grey-green greasy Limpopo must have been no more than trickles and flickering streams before they grew into mighty rivers."
~ Aidan Chambers
~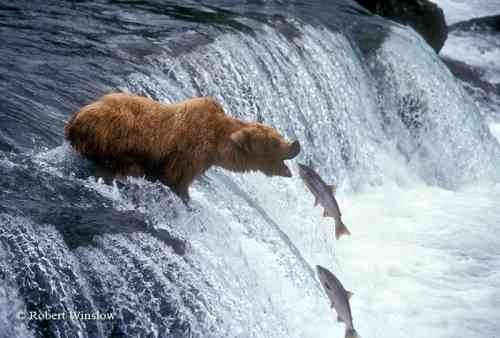 ~
Good Morning,
Welcome to Tuesday's Open Thread. As life happens, sometimes we get smacked upside the head with more than we bargained for. Unfortunately for me, I've been getting pounded with it for the last few weeks. Oy vey! Will have to prioritize my to do list or drown under the weight of it. Not sure why it made me think of fishing as a theme today since I never really did much of it as a pastime. But right now, I wouldn't mind sitting somewhere listening to the sounds of a river for a few hours. With, or without the fishing rod.
~
~
Looking Glass River
Robert Louis Stevenson
~
Smooth it glides upon its travel,
Here a wimple, there a gleam--
O the clean gravel!
O the smooth stream!
Sailing blossoms, silver fishes,
Pave pools as clear as air--
How a child wishes
To live down there!
We can see our colored faces
Floating on the shaken pool
Down in cool places,
Dim and very cool;
Till a wind or water wrinkle,
Dipping marten, plumping trout,
Spreads in a twinkle
And blots all out.
See the rings pursue each other;
All below grows black as night,
Just as if mother
Had blown out the light!
Patience, children, just a minute--
See the spreading circles die;
The stream and all in it
Will clear by-and-by.
~
Well, that about wraps things up for this week's edition.
~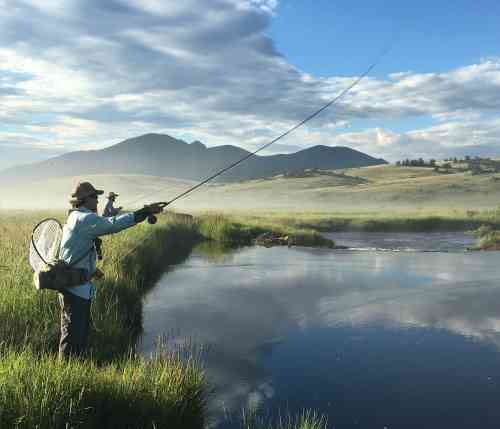 ~
What's on your mind today?