Tuesday Open Thread ~ I'll Take Potpourri for $100
Submitted by Anja Geitz on Tue, 07/07/2020 - 3:51am
~
"Green was the silence, wet was the light, the month of June trembled like a butterfly."
~ Pablo Neruda, 100 Love Sonnets
~
~
"Summer was here again. Summer, summer, summer. I loved and hated summers. Summers had a logic all their own and they always brought something out in me. Summer was supposed to be about freedom and youth and no school and possibilities and adventure and exploration. Summer was a book of hope. That's why I loved and hated summers. Because they made me want to believe."
~ Benjamin Alire Sáenz, Aristotle and Dante Discover the Secrets of the Universe
~
~
Blackberry-Picking
Seamus Heaney ~ 1939–2013
~
Late August, given heavy rain and sun
For a full week, the blackberries would ripen.
At first, just one, a glossy purple clot
Among others, red, green, hard as a knot.
You ate that first one and its flesh was sweet
Like thickened wine: summer's blood was in it
Leaving stains upon the tongue and lust for
Picking. Then red ones inked up and that hunger
Sent us out with milk cans, pea tins, jam-pots
Where briars scratched and wet grass bleached our boots.
Round hayfields, cornfields and potato-drills
We trekked and picked until the cans were full,
Until the tinkling bottom had been covered
With green ones, and on top big dark blobs burned
Like a plate of eyes. Our hands were peppered
With thorn pricks, our palms sticky as Bluebeard's.
We hoarded the fresh berries in the byre.
But when the bath was filled we found a fur,
A rat-grey fungus, glutting on our cache.
The juice was stinking too. Once off the bush
The fruit fermented, the sweet flesh would turn sour.
I always felt like crying. It wasn't fair
That all the lovely canfuls smelt of rot.
Each year I hoped they'd keep, knew they would not.
~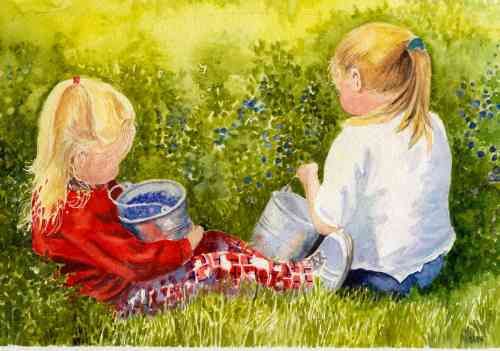 ~
"I could taste the salt on her lips, each kiss like a summer wave breaking on an empty beach." ~ Michael Faudet
~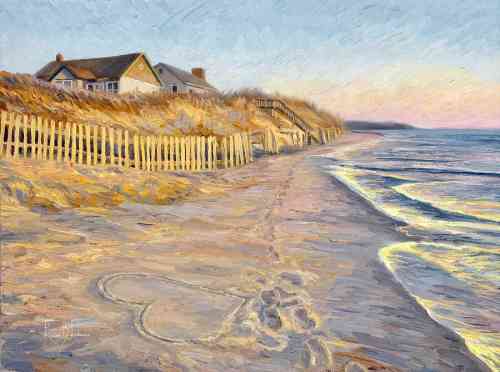 ~
"Again and again, the cicada's untiring cry pierced the sultry summer air like a needle at work on thick cotton cloth." ~ Yukio Mishima, Runaway Horses
~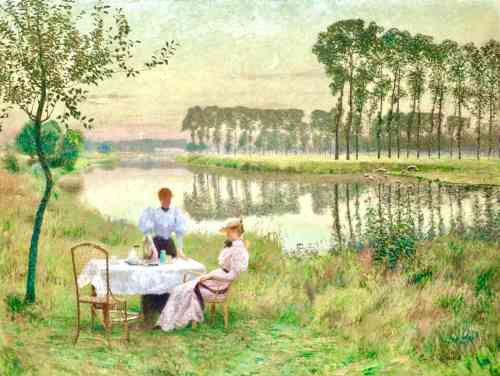 ~
Mother, Summer, I
Philip Larkin ~ 1922–1985
~
My mother, who hates thunder storms,
Holds up each summer day and shakes
It out suspiciously, lest swarms
Of grape-dark clouds are lurking there;
But when the August weather breaks
And rains begin, and brittle frost
Sharpens the bird-abandoned air,
Her worried summer look is lost,
And I her son, though summer-born
And summer-loving, none the less
Am easier when the leaves are gone
Too often summer days appear
Emblems of perfect happiness
I can't confront: I must await
A time less bold, less rich, less clear:
An autumn more appropriate.
~
~
Well, that about wraps things up for this week's edition.
~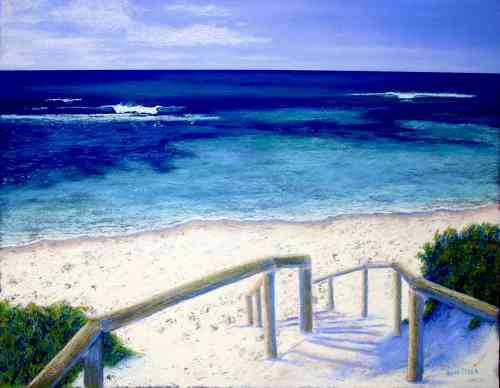 ~
What's on your mind today?