Tuesday Open Thread ~ From All Directions
Submitted by Anja Geitz on Tue, 03/31/2020 - 4:13am
~
Stop trying to calm the storm. Calm yourself, the storm will pass.
~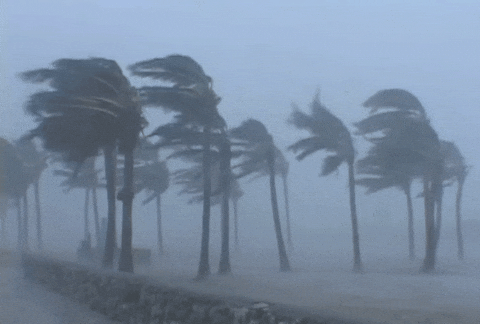 ~
Good Morning,
Welcome to Tuesday's Open Thread. Watching the news unfold, day after day, I can't help but think of it in terms of weather related metaphors. From a distance, storms are a tempestuous part of nature. Up close they can be deadly. Measuring how much is too much can also be tricky. On the one hand, we want to be informed. On the other, we need to manage our stress before we end up in the ER hooked up to an EKG. Well, guess what? Last Thursday I found myself in exactly that situation. No, I wasn't having a heart attack, I was having a severe anxiety attack. But here's the thing, I honestly believed I was handling the stress right up until my body said otherwise. So, under the recommendation of my doctor, I am taking a step back and limiting my screen time. I'll still be posting every Tuesday, but will be spending a little less time here for the next few weeks. Hearts and Hugs to Everyone!
~
In the winter she curls up around a good book and dreams away the cold."
~ Ben Aaronovitch
~
~
Portable Magic
Spending less time on-line has, not surprisingly, opened up a lot of my free time and given me an opportunity to catch up on my reading. Truth be told, it's been awhile since I've gotten lost in the pages of a good book, so I'm really enjoying the experience of transporting myself into the realm of someone else's imagination for a little while.
~
~
~
Recommended to me by a friend, I devoured this book in a matter of days. Touching on psychology, economics, evolution, and cognitive science, Jonathan Haidt explores our contemporary understanding of the human condition with clarity and sense.
"This is a book about ten Great Ideas. Each chapter is an attempt to savor one idea that has been discovered by several of the world's civilizations -­ to question it in light of what we now know from scientific research, and to extract from it the lessons that still apply to our modern lives. It is a book about how to construct a life of virtue, happiness, fulfillment, and meaning."
~
~
~
Compiled from essays which appeared in The New Yorker, Joan Acocella observes the artist by first exploring a particular work of art, and then stepping back to take a wider view of the artist's life. While romantic notions of creativity and art still persist, what really stands out in these stories is the determination the artist maintains throughout their many disappointments.
"A collection of essays that consider the life and work of some of the most influential artists of our time. Acocella writes about Primo Levi, Holocaust survivor and chemist, who wrote the classic memoir, Survival in Auschwitz; M.F.K. Fisher who, numb with grief over her husband's suicide, dictated the witty and classic How to Cook a Wolf; and many other subjects, including Dorothy Parker, Mikhail Baryshnikov, and Saul Bellow. Twenty-Eight Artists and Two Saints is indispensable reading on the making of art—and the courage, perseverance, and, sometimes, dumb luck that it requires"
~
~
~
Beginning with "A is for Alibi" and extending through the alphabet to "Y is for Yesterday", Sue Grafton's murder mysteries trailblazed their way into my heart like no other mystery writer had before. I will miss Grafton's wit and her clever plot twists, Henry's freshly baked cinnamon rolls, and the strangely awful dishes Rosie served in her diner. But most of all, I'll miss looking forward to another mystery for Kinsey to solve.
"The really sad part about Sue Grafton's passing is that even at the tail end of the alphabet, she was still doing some of her best work. X is a complex book that slowly twists together three narrative arcs: the main mystery, in which Kinsey is hired by a woman to search for a recently released convict who might be her long-lost son; Kinsey's kindhearted efforts to help a peer's widow organize his case files, leading her into surprising danger; and the matter of a frightening man who might be a serial murderer—and who is definitely obsessed with Kinsey. It's a tightly-written thriller that delivers on all three plot threads, and ends with a few details unresolved, leading us directly into Y is for Yesterday, the unintended final book."
~
~
Tea Time
And what better way to enjoy a good book than with a spot of tea? This ginger coconut tea is a great combination of creamy, sweet & spicy. Serve it in a tea pot, or a thermos while sitting under a persimmon tree in the garden. The choice is entirely yours.
~
Ingredients
1 cup TJ's reduced calorie organic coconut milk
4 ginger tumeric tea bags
Honey, or Stevia to taste
Instructions
In a large saucepan, steep tea bags in 6 cups of boiling water for 10 minutes
While tea is steeping, heat up coconut milk in small saucepan
Add honey, or stevia to taste
When tea is done steeping, remove tea bags and pour hot coconut milk into large saucepan
Mix well and pour into tea pot or thermos
Enjoy!
~
#Harmless Amusement
~
~
~
The Opposite of the Mile High Club
Okay, so imagine you've decided to jump out of an airplane for a bit of fun. Now imagine your parachute fails to open. What do you do? Well, with some quick thinking you might actually get out of this alive. Let's hope that also holds true for pandemics.
~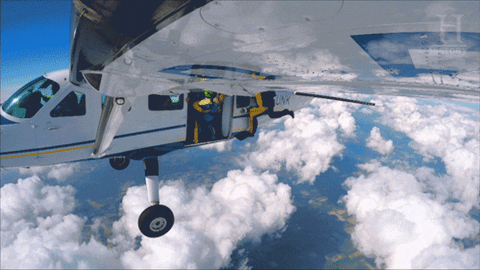 ~
As soon as you realize that your chute is bad, signal to a jumping companion whose chute has not yet opened that you are having a malfunction by waving your arms and pointing to your chute.
When your companion (and new best friend) gets to you, hook arms.
Once you are hooked together, the two of you will still be falling at terminal velocity, or about 130 miles per hour. When your friend opens his chute, there will be no way either of you will be able to hold on to one another normally, because the G-forces will triple or quadruple your body weight. To prepare for this problem, hook your arms into his chest strap, or through the two sides of the front of his harness, all the way up to your elbows, and grab hold of your own strap.
Open the chute. The chute opening shock will be severe, probably enough to dislocate or break your arms.
Steer the canopy. Your friend must now hold on to you with one arm while steering his canopy (the part of the chute that controls direction and speed). If your friend's canopy is slow and big, you may hit the grass or dirt slowly enough to break only a leg, and your chances of survival are high. If his canopy is a fast one, however, your friend will have to steer to avoid hitting the ground too fast.
If there is a body of water nearby, head for that. Of course, once you hit the water, you will have to tread with just your legs and hope that your partner is able to pull you out before your chute takes water.
An Excerpt from "The Worst-Case Scenario Survival Handbook"
~
Three, Two, One: Breath
Very helpful for those of you who are having trouble calming the monkey mind right now. As you listen to the soothing sounds of the ocean, you are guided through several relaxation techiques.
~
Well, that about wraps things up for this week's edition.
~
~
What's on your mind today?