The Weekly Watch
Submitted by Lookout on Sun, 03/29/2020 - 8:15am
Fear Fuels Foolishness
Americans are easy to scare. In just the last couple of decades think about how TPTB used situations to take advantage of citizens. First 9/11 creates the opportunity to eliminate privacy with the Patriot Act and begin a Forever War OF Terror. Then the crash of '08, the US bailed out banks and foreclosed on homeowners, and used the emergency to provide cover for the murder by drone program as well as many more coups and regime change wars (thanks Obomber). And now COVID provides for the completion of corporate capture. We are buying corporate debt AND stocks of the very businesses which bought so much of their own stock that they are underwater. To top it off the US gets no say in the management of the very companies we are buying. , and most folks are happy they will receive a pittance of $1200 because most of them don't even have an extra $500 to handle emergencies. But...but...COVID is going to kill us! So we provide for the wholesale purchase of corporate America by the government? What a con.
Rigging the Economy
The SARS-CoV-2 may be invisible to the naked eye, but it has laid bare how dysfunctional our system has become...from corporate buy outs, to no health coverage for the infected, to pandering to big pharma to insure they profit off the crisis, to promoting wars and coups amidst the on going horrors, and on and on under the cover of the pandemic. We have just witnessed a wholesale capture of the US government...a corporate coronation.
In a celebration of bipartisan unity, the Democratic-controlled House of Representatives on Friday approved by voice vote an unprecedented $2.2 trillion bill to bail out the nation's corporations and banks, while providing limited and temporary aid to workers hit by the economic impact of the coronavirus pandemic.
https://www.wsws.org/en/articles/2020/03/28/bill-m28.html
There were many excellent commentaries, so let's jump into the conversations. Much of the best insight came from the right. I can't help but agree with this analysis (25 min)
Jimmy also hosted an excellent conversation with a libertarian...
https://www.youtube.com/watch?v=UbTT_9ktn7o (21 min)
As well as a number of excellent interviews with a variety of folks...
Starting with two rounds speaking with Dylan Ratigan
https://www.youtube.com/watch?v=4NgOQn4Asa0 (16 min)
https://www.youtube.com/watch?v=D-7uro3A3qU (48 min)
Jimmy comments on the stimulus
https://www.youtube.com/watch?v=VXPjNLIJ3W4 (22 min)
Jimmy's interview with Matt Stoller has already been discussed here. He also appeared on The Rising, and Democracy Now (with text). Here's his article in the Guardian which generated so much interest. "America will be unrecognizable after this pandemic if big corporations walk away with trillions of dollars and no strings attached".
https://www.theguardian.com/commentisfree/2020/mar/22/coronavirus-relief...
Another Financial Coup by Crisis Arrives | 2020 Bailout
https://www.youtube.com/watch?v=PlCdAnZL_Cc (12 min)
More on our bankrupt nation from traders and economic players...
RICK RULE, GREG MANNARINO & JERRY ROBINSON
On the same day news is released 3.3 million are unemployed, it is the same day one of the largest gains on the Dow in history while the gold goes from a $22 gain for the day to zero.
(52 min)
Excellent rant from Greg Mannarino on the fed bailing out cities and states as well as corporations.
https://www.youtube.com/watch?v=WD7xWkztd-k (10 min)
Are we going to bankrupt the US government?
https://www.youtube.com/watch?v=S3Nu-SnuUeI (14 min)
Many are under the impression that this was a corporate bailout as the centerpiece of the proposal was the $400 billion + for the struggling industries stricken by a drop in demand. The language they have been using is carefully crafted as the true intentions for this money will put the US in a precarious position and had the people known what this money was for or what risk it entailed they probably would be mad. Corporate bailouts are bad enough especially when it is for industries who skirt paying taxes and reap enormous profits but the $450 billion is for the Federal Reserve (not a real federal institution) as they plan is to use this money to leverage 10X to backstop the feds unprecedented corporate bond-buying programs. Meaning the US treasury will be on the hook for 4.5 Trillion dollars in exchange for worthless corporate bonds. The quality of the assets the Fed has been purchasing is junk due to the fact that most of these companies are already on the edge of failure from a near-total shutdown in demand. In short, the Fed intends to double their balance sheet leaving the Taxpayers indebted for the Corporations which wasted their cash on stock buybacks. That's not the only anomaly in this relief package...
It is QE infinity. What insanity... Is hyper-inflation the ultimate fate of the USD?
https://www.youtube.com/watch?v=9lJCR3W0mOs (25 min)
The Fed has a printing press (a computer really) and can conjure up whatever cash it needs. Nathan Tankus calls this an accounting gimmick, and if one-quarter of the total package is unnecessary, that should be news.
https://prospect.org/coronavirus/unsanitized-federal-reserve-loads-cannon/
Max Blumenthal has good insight on the empire and epidemic...
https://www.youtube.com/watch?v=RGfjUiCJrpI (36 min)
GPS Money has daily analysis of our economy which is often very informative. Here's yesterday's show...
https://www.youtube.com/watch?v=upElsmUfC0A (13 min)
And before we wrap up the economic news we can't forget Max and Stacy who have seen this financial collapse coming for quite a while.
https://www.youtube.com/watch?v=rnt7-PcEsV8 (1st 15 min)
Max was also on George Galloway's show https://www.youtube.com/watch?v=_Nrfz_HX4sw (26 min)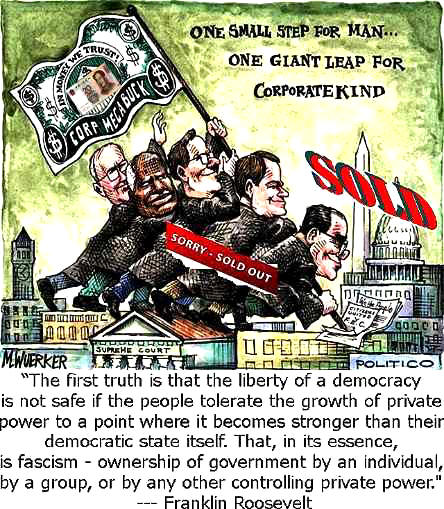 Don't Be Scared, Be Prepared
Not to make light of COVID, after all many have died and many more will follow, but we can not lay down and accept our death as the outcome...on a personal nor national level. What scares me isn't dying of this infection but the total incompetence of our reactions and the ease with which TPTB can manipulate us. Stories like the following are reason to be angry about our ineptitude not scared of the coronavirus...
First an ER in NY (5 min)
...and now what's happening in Spain (5 min with subscript)
Here's a clip from over a year ago about how to make an inexpensive ventilator controlled by your smart phone...
https://www.youtube.com/watch?v=IgAR4yWDsg0 (4 min)
Kinda makes you realize how dysfunctional we've become.
These stories make it obvious that we do not want to have to go to the hospital. What can we do? We need to wear masks when we leave our homes... Here's why -
https://www.youtube.com/watch?v=yN3BWaEH3tY (33 min)
Social distancing is key when you are out in the world...
I want to make two aspects of these distancing measures very clear and unambiguous. First, we are in the very infancy of this epidemic's trajectory. That means that even with these measures in place, we will see cases and deaths continue to rise globally, nationally, and in our own communities....Second, although social distancing measures have been (at least temporarily) well received, there is an obvious-but-overlooked phenomenon when considering groups (i.e. households) in transmission dynamics. While social distancing decreases contact with members of society, it of course increases contact within a group (i.e. family). You should perceive your entire family to function as a single individual unit: if one person puts themselves at risk, everyone in the unit is at risk.
https://elemental.medium.com/hold-the-line-17231c48ff17

https://www.snopes.com/fact-check/gargling-eliminate-coronavirus/
How do you know if you've got the coronavirus or another infection?
https://www.youtube.com/watch?v=UjWut_NRZII (16 min)
I know I sound like a broken record, but it is time to think about planting a garden. I think the biggest bang for the buck is lettuce. Watch this simple approach 2-3 min
I normally don't grow my own carrots. I can normally buy inexpensive organic ones at the grocery. However, last week there were no carrots so I'm thinking about starting some. Here's a couple of clips I found helpful. First and idea of how to avoid thinning...
https://www.youtube.com/watch?v=Ua7s_Inj55s (13 min)
(another trick is to mix your seed with some garden soil before sowing to help avoid thinning)
Here's some container grown carrots if like me your soil isn't very carrot friendly
https://www.youtube.com/watch?v=zDPZwb5Xl9w (10 min)
Of course we need to minimize our trips out. We are only leaving once a week to run errands. I'm going early before folks get out and about. I'm wearing a bandana mask with a paper towel insert. I've also got an old pair of shoes that are my "town" shoes which do not come back in the house. I shower and wash my clothes upon return, and then hunker down for another week.
So as I wrap up this week I need to make one more observation about the pandemic providing cover for our ongoing Venezuelan coup and ginning up a war with Iran.
https://www.yahoo.com/news/world-hunkers-down-trump-moves-full-speed-aga...
I can't be more disgusted with US aggression and war mongering as these countries struggle to combat COVID-19. It speaks volumes to our barbaric, war and oil addicted, society. And much like the case with Julian (who was denied bail this week), the news is cheered by the press or ignored. Folks I think we're in for a wild ride over the next year or so. Be careful...be prepared, not scared!