"Nobody likes him"
Submitted by gjohnsit on Tue, 01/21/2020 - 12:39pm
When will this woman finally go away?

In the doc, you're brutally honest on Sanders: "He was in Congress for years. He had one senator support him. Nobody likes him, nobody wants to work with him, he got nothing done. He was a career politician. It's all just baloney and I feel so bad that people got sucked into it." That assessment still hold?

Yes, it does.

If he gets the nomination, will you endorse and campaign for him?

I'm not going to go there yet. We're still in a very vigorous primary season. I will say, however, that it's not only him, it's the culture around him. It's his leadership team. It's his prominent supporters. It's his online Bernie Bros and their relentless attacks on lots of his competitors, particularly the women. And I really hope people are paying attention to that because it should be worrisome that he has permitted this culture — not only permitted, [he] seems to really be very much supporting it.
First of all, thank you again Hillary. Everytime you speak you make Bernie look good.
I expect a small bump in Bernie's numbers, like when you trashed Tulsi.
Secondly, have you checked the numbers recently?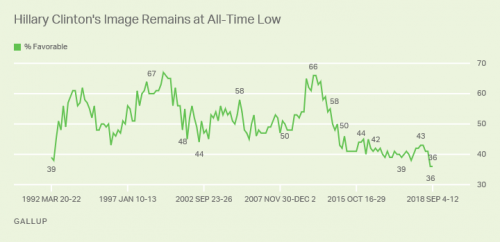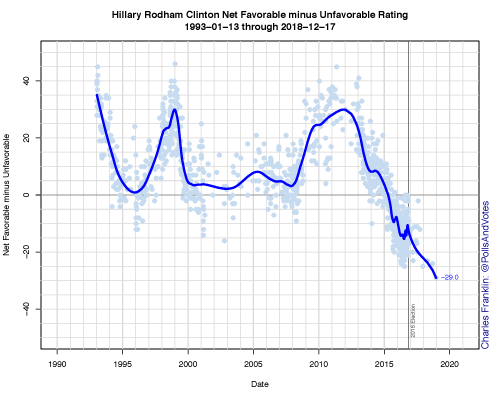 "I ask you to judge me by the enemies I have made." – President Franklin D. Roosevelt #ILikeBernie pic.twitter.com/Ljrwbmy90L

— Samuel D. Finkelstein II (@CANCEL_SAM) January 21, 2020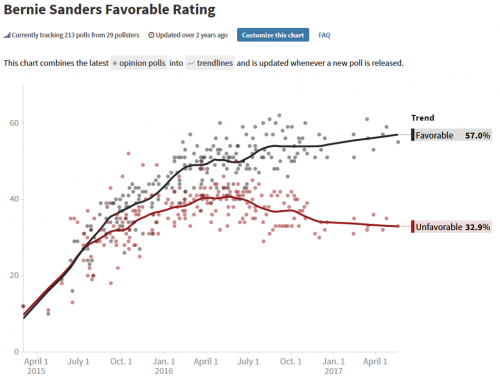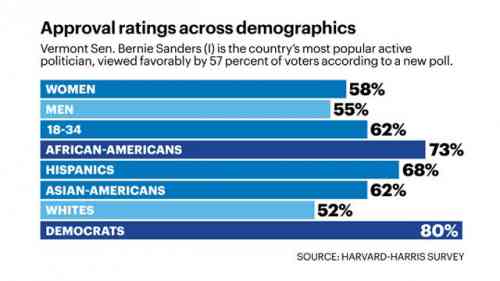 "Nobody likes him"

Hillary Clinton is a pathological liar.#ILikeBernie #NobodyLikesHer #Bernie2020 pic.twitter.com/2YUr8JXusH

— Rob (@philosophrob) January 21, 2020
As for her "screw unity", well, it shows how lost the Democratic Party has become. Note the comments to this tweet.
This is inexcusable. If Bernie wins the nomination, we all need to work our asses off to help him win. If someone else is the nominee, we all do the same for them. Don't kick up this bullshit right before Iowa, especially after complaining about Bernie's lack of support in 2016. https://t.co/VXKCixb4Ci

— Tommy Vietor (@TVietor08) January 21, 2020