The Weekly Watch
Submitted by Lookout on Sun, 12/15/2019 - 8:16am
The Meat of the Matter
This week we'll try to take a substantive look at some of the week's news as well as discuss the health of meat production and consumption. Vegans and vegetarians will not be disparaged nor criticized, however I think meat consumption and production has been vilified by those who do not understand ecological farming nor health. I heard one scientist suggest that we did not evolve to eat meat, we evolved because we ate meat. We all have (or had) canine teeth. E. O. Wilson suggests our brains evolved when we learned to cooperate and we became truly social creatures which he calls eusocial ("eu-" meaning true). In our early development we were either running after something or running from something. Both activities benefited from some level of cooperation.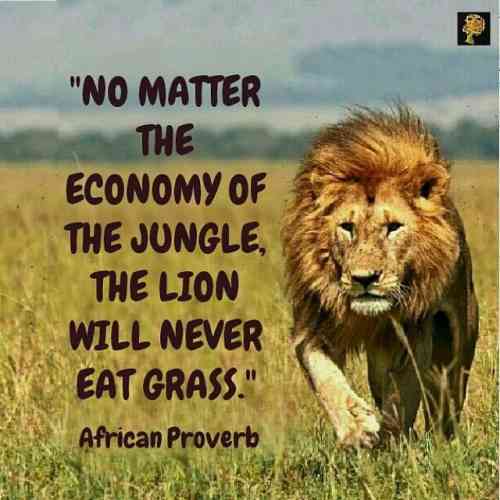 Let's start with the issue of meat production being bad for the environment. There is no doubt that modern CAFO's are horrid for the environment and our health. But there are ways to produce livestock that are humane and ecologically beneficial.
And yet it is not impossible to imagine a far different food and farming system than the one we have today, beginning with a long-term commitment to pasture-based farming. Many have been advocating for some time for an ambitious transformation in U.S. agriculture: away from soil-eroding feed grains toward deep-rooted perennial pastures; converting large-areas of the High Plains back to grass and grazing operations; diversifying the corn and soybean dominated Midwest. In fact, thousands of family farmers are managing appropriately-scaled, grass-fed meat, dairy and egg farms without raising animals in vile and sordid conditions. A smart pasture operation (SPO)—to pick up on a new phrase—is one of the easiest entry points for beginning farmers in current U.S. agriculture. Start-up costs are relatively modest and markets for healthfully raised animal products are underserved and growing rapidly. These pasture-based rotational grazing systems can be extremely resource efficient, and often have the advantage of not needing the energy- and capital-intensive inputs such as heating, ventilation, and cooling systems, housing construction, imported industrial feeds, and mechanized manure management systems. They rely on sound animal husbandry techniques and integrate farm animals into a healthy landscape, using manure as a source of soil fertility. But this will require whole new generations of farmers willing to join the ranks of this noble profession, and legions of consumers and an financial and production infrastructure to support them.
http://www.cafothebook.org/howitshouldbe.htm
One third of Earth's land surface is grassland, much of it becoming desert. These grasslands are the most fertile soils on the planet and much has been lost to crop land and erosion.
5 min
Allan Savory grew up in Africa loving wildlife and hating livestock because he was taught they were to blame for grassland destruction. But when he moved to the United States years later, he was shocked to find national parks desertifying "as badly as anything in Africa" and there had been no livestock allowed in the parks for over 70 years. He looked into all the projects where cattle had been removed from prairie land to stop desertification, and found they had accomplished the opposite: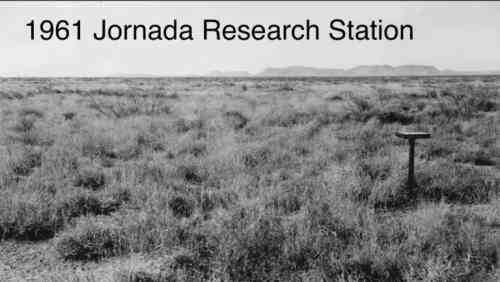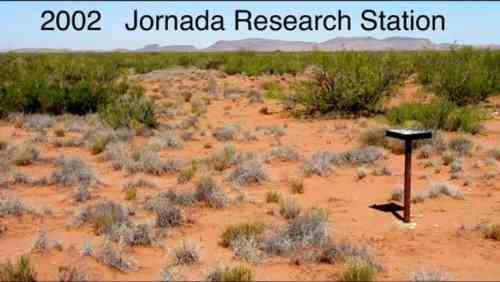 And in the last 50-years, well-intentioned environmentalists have only made the problem worse by over-correcting and removing grazing animals from "protected" lands altogether. Over-grazing is destructive, but apparently under-grazing can be just as bad or worse, according to Savory.
https://returntonow.net/2017/11/30/cows-can-turn-desert-back-grassland-s...
Here's one more from the Savory Institute "The Story of Meat".
https://www.youtube.com/watch?v=xv588n0IXrc (20 min)
There are few farmers better than Joel Salatin at using animal integration to improve the environment and enhance the ecosystem. This is a very interesting sit down conversation between minimalist Rob Greenfield and Joel. He integrates cattle, pigs, chickens, rabbits and more while improving soil fertility and enhancing the ecosystem.
https://www.youtube.com/watch?v=0STnesHPH8c (37 min)



2 min short from Joel and others...
So why is Joel regarded by Time magazine as the world's most innovative farmer? It is his combination of innovation in terms of mob and successional grazing; locking up carbon in the soil; building soil and fertility; stacking enterprises, developing new infrastructures to support mob grazing innovation; creating an environment that encourages micro-enterprises and young entrepreneurs; developing internships and apprenticeships; bringing new people on to the farm; marketing direct to customers on the farm; selling bespoke products direct to restaurants; innovative online marketing… and then going out and telling his story in an incredibly entertaining way to anyone who will listen in an indefatiguable way.
https://www.permaculture.co.uk/articles/why-polyface-farm-so-successful-... ...and...
https://www.permaculture.co.uk/articles/joel-salatins-pattern-carbon-far...
He also pasture raises pigs https://www.youtube.com/watch?v=FafhRyKEVso (50 min)
and chickens https://www.youtube.com/watch?v=TfT49gaiktg (21 min).
Properly managed goats https://www.youtube.com/watch?v=jJBtmSR7Nnc (27 min)
sheep https://www.youtube.com/watch?v=zSrGNvBVakU (27 min)
and even our native bison https://www.youtube.com/watch?v=wqj9T6wSFMc (28 min)
can enhance grasslands and improve diversity and the ecosystem at large.
Dr Mark Hyman discusses ranching, farming, and fishing with Miriam Horn of the Environmental Defense Fund and New York Times-best selling author. She challenged and brought into question our assumptions about how we can save the environment. We so often point to ranchers, farmers and fisherman, the people who cultivate and raise our food, as being the enemy. But Miriam shows that in those places, we can find unlikely allies who could shape the future our world forever and for the better.
https://www.youtube.com/watch?v=ZcLBZwdS-rs (1 hour)
So we can improve the environment using grazing animals, but what about the effects of eating meat, especially red meat, on our health.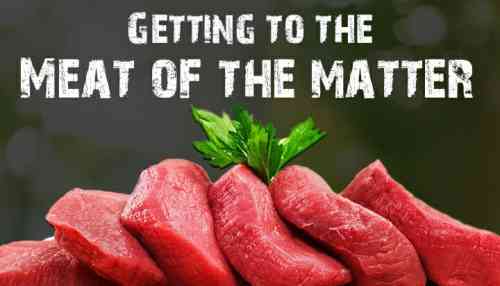 The answer is that many of the nation's official nutrition recommendations — including the idea that red meat is a killer — have been based on a type of weak science that experts have unfortunately become accustomed to relying upon. Now that iffy science is being questioned. At stake are deeply entrenched ideas about healthy eating and trustworthy nutrition guidelines, and with many scientists invested professionally, and even financially, in the status quo, the fight over the science won't be pretty.

Red meat is a particularly contentious topic because people have such strong objections to eating meat for a variety of reasons: the environment, animal rights and even religion (Seventh-day Adventists advise against it).

Last week's news, however, goes a long way toward removing health effects from the list of reasons for favoring a vegetarian diet. The highly rigorous four-paper review of the science, in the prestigious Annals of Internal Medicine journal, looked at all the research examining health and red meat and concluded that only "low- or very low-certainty" evidence existed to show that this meat causes any kind of disease — not cancer, not heart disease, not Type 2 diabetes.

Remember that the original reason we've distrusted red meat is that starting in 1961, the American Heart Assn. told us to limit our consumption of saturated fat to prevent heart disease. However, recent decades have seen a reconsideration of this topic. A recent paper in the journal BMJ Evidence-Based Medicine consolidates 17 separate reviews showing these fats, whether from meat, cheese or coconut oil, have no effect on mortality. And if red meat causes disease by some mechanism other than saturated fat, no strong body of evidence has emerged to support it.

...

Only clinical trials can demonstrate cause and effect because these are actual experiments. At their simplest, a group fed a diet is compared to another group of non-dieting controls. Such experiments aren't always easy, but they're nevertheless considered the gold standard by international systems for reviewing scientific evidence.

The red meat studies used one such review system, known as GRADE (Grading of Recommendations Assessment, Development and Evaluations). In properly prioritizing clinical trials over observational research, GRADE necessarily pushed epidemiology off its pedestal, and this caused the GRADE team of 40-plus researchers from more than 10 countries to conclude that reducing your intake of meat is very unlikely to make you healthier.

The nutrition establishment went ballistic. Even before publication of the Annals papers, 14 heavyweights in the field signed a letter demanding a preemptive "retraction" of the review. All the signers were members of a group called the True Health Initiative that advocates for a plant-based diet. Many of them recommend plant-based diets in their research papers, which rely heavily on epidemiology. Some are financially conflicted.
...the True Health Initiative letter signers included five epidemiologists from Harvard's T.H. Chan School of Public Health, which in 2017-18 received hundreds of thousands of dollars from walnut and peanut industry groups; the walnut group is cited as a donor for the previous five years. At least nine Harvard papers in five years have supported the health benefits of nuts.
https://www.sott.net/article/421780-Nina-Teicholz-The-latest-flip-flop-o...
Nina Teicholz, a New York Times bestselling investigative science journalist, explains the studies. She has played a pivotal role in challenging the conventional wisdom on dietary fat. Her groundbreaking work, 'The Big Fat Surprise', The Economist named as the #1 science book of 2014. https://www.youtube.com/watch?v=1rz-8H_i1wA (34 min)
For more, here's an excellent interview with Nina and Mark Hyman exploring meat, butter, and more. https://www.youtube.com/watch?v=Zc_e5ME_5Cg (1.25 hours)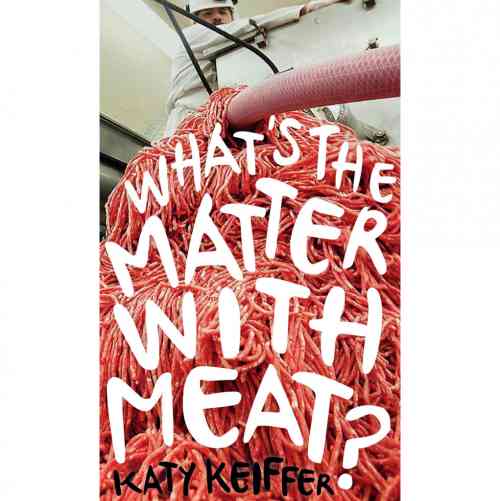 Will meat be replaced by processed substitutes?
Dr Gary Fattke was targeted by the Australian dietary organizations for recommending a high fat low carb diet for his patients. He and his wife began researching the roots of these groups...
The American Dietetic Association in 1917. The founder of that Association was a woman by the name of Linda Cooper. Linda Cooper was a protégé of John Harvey Kellogg. So she was working for John Harvey Kellogg, she effectively started the American Dietetics Association, she then wrote the textbooks for the next 30 years for dietetics, which formed the basis of dietetics and nutrition for the world.

First of all the model of the Dietetics Association as well as the textbooks became that not only for the US, but for Canada, the United Kingdom, Australia, South Africa, New Zealand. So the Western organizations all followed suit and effectively the cereal industry was right there at the beginning.

Well, John Harvey Kellogg and Linda Cooper were both vegetarians, both members of the Adventist Church. And the Seventh-day Adventist Church have been right there at the beginning, heavily promoting their concept and they are promoting the Garden of Eden diet, which is vegan.

Cereal based, anti-meat, anti-dairy… Vegan. And effectively they have been influencing the dietary guidelines for 100 years. So the people involved in writing the vegetarian mandate for the American Association and for the Australian dietetics guidelines were effectively all vegan/vegetarian... Eight out of nine were vegetarian, vegan, five of the nine were Adventists and the other person who was neither vegan nor vegetarian nor Adventist was working for the processed food industry. So here we've got major influence at the highest levels which has actually come from religious ideology.

They are not so much pro-cereal as they are anti-meat. That's the basis of the Ellen G. White's prophecies And her belief is that meat is one of the– if you consume meat, that is as close to demonizing yourself as you can possibly do and you will not get salvation if you do that. And that's the backbone of their belief system.

So the terms, "Meat causes violence, causes masturbation, causes cancer", those terms are coming around in the early– no, the late 19th century, the 1860s, 1870s, the meat causes heart disease came up in the 1900s. Essentially we worked out that meat doesn't cause masturbation and the meat doesn't really cause violence so those messages are the 19th century ones.

So then we got the next message, the meat causes cancer, which continued to come along. And if you look at the data, that's very poor Association data for a couple of cancers with low relative risk ratio but nonetheless get over marketed. And so that narrative of fat causes heart disease is actually part of the meat causes heart disease. It's whatever they can use to try and travel that path.

So we've now moved back to meat causes cancer. Now the latest one is meat causes environmental harm. It's all a complete nonsense. But you got to realize that the backing of this is coming from a religious ideology for salvation, not for health.
https://www.dietdoctor.com/diet-doctor-podcast-30-dr-gary-fettke (video or text)
So this is not to suggest being vegan or vegetarian is wrong headed, but to emphasize that eating meat is not bad for you nor the environment if the animals are raised correctly...mob grazed on pasture. These days there are more and more good producers. We have two younger families pasture raising animals on the mountain. Yes, this meat will cost more than meat in the store, but you know the animals were well raised and healthy. So you make your own dietary decisions, and I hope I've provided you some additional information about meat today.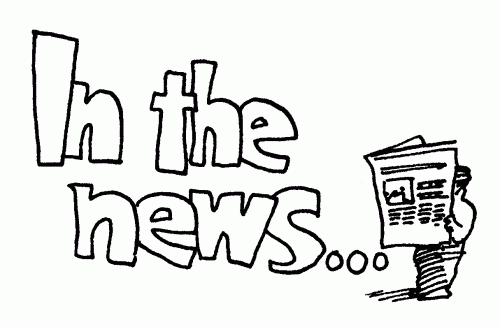 So the big news this week to my mind is the joke of an impeachment, BoJo's election in the UK, and the failure of the COP25 to move the needle on climate chaos.
So the dimwits are proceeding with a very flawed impeachment attempt.
The Inspector General's conclusions show that the FBI's new standards for investigations are so low, everyone should be worried.
https://therealnews.com/stories/inspector-general-systemic-problems-fbi (video or text)
Glenn Greenwald explains some of the problems with the IG report.
the IG Report documents multiple instances in which the FBI – in order to convince a FISA court to allow it spy on former Trump campaign operative Carter Page during the 2016 election – manipulated documents, concealed crucial exonerating evidence, and touted what it knew were unreliable if not outright false claims.
https://theintercept.com/2019/12/12/the-inspector-generals-report-on-201...
Jimmy covers the story too...in a more entertaining way.
https://www.youtube.com/watch?v=Lb0gyt9Vriw (27 min)
But MSDNCIA defends the FBI and the discredited dossier.
https://www.youtube.com/watch?v=6FOzRVoPE94 (25 min)
Jimmy covers the failure of the impeachment...
https://www.youtube.com/watch?v=oEUq9-FYxRY (21 min)
More from Jimmy on the hypocrisy of Pelosi and the dims impeachment fiasco.
https://www.youtube.com/watch?v=WuKk1s1AXss (18 min)
Two of the best reporters around Aaron Mate' and Matt Taibbi discuss media and more...
Taibbi and Maté discuss why some progressive news outlets embraced the Russia conspiracy theory, the parallels between UkraineGate and RussiaGate, how Trump's impeachment proceedings will impact the 2020 election, and compare the foreign policies put forward by Democratic presidential candidates Bernie Sanders and Tulsi Gabbard.
https://www.youtube.com/watch?v=LzrhRkhhD1w (55 min)
As we know, the media promote war...
What the Afghanistan Papers do offer is a confirmation of what critics had already been asserting for nearly two decades: that there is no clearly defined goal or endpoint to the war to help determine when to stop fighting, and that our efforts have been futile at best and deeply destructive at worst.
https://www.truthdig.com/articles/afghanistan-papers-confirm-that-the-lo...
West Point graduate, and writer Danny Sjursen explains the story...
https://therealnews.com/stories/afghanistan-papers-prove-lie (video or text)
Whatta mess!
Jonathon Pie's take on the UK election.
https://www.youtube.com/watch?v=G0nIhL4v6bY (4.5 min)
There are several interesting footnotes to this election, including a big comeback by the Scottish National Party, who have won at least 48 seats, virtually wiping out both Labour and the Tories north of the border and reigniting the push for Scottish independence. The centrist Liberal Democrats, who had hoped to thrive by being the only party clearly against Brexit, remain irrelevant, with party leader Jo Swinson losing her seat to the SNP.

https://www.truthdig.com/articles/britains-grim-lesson-for-america/
JEREMY CORBYN: Social justice and the issues of needs of people will not go away just because Brexit is dealt with in the way in which Boris Johnson presumably plans to deal with it in the moment. All those issues will come back center stage in the debate, and the fundamental Labour message about justice and equality within our society is going to be one that is there for all time, because it's the very core of what my party believes in and what I will always advocate on behalf of my constituency and on behalf of my party. I want to also make it clear that I will not lead the party in any future general election campaign.
GEORGE MONBIOT: Well, it is a very dark day for everyone who believes in justice, for everyone here who wants a kinder, fairer, greener nation, arguably the darkest day that we've had since the end of the Second World War in this country. And we've now stepped into the same political arena as the U.S. has with Trump, India has with Modi, as the Philippines have with Duterte, and Brazil with Bolsonaro. These are very dangerous times. Just when we need to confront the greatest predicament humankind has ever faced, which is the collapse of our life support systems, our governments are in the hands of giant toddlers who just want to smash up all our public protections, our public services, any means by which the power of capital and those who accumulate it can be restrained.
PRIYA GOPAL: India, where we've just had the Citizenship Amendment Bill, where ethnonationalist, authoritarian forces have won an election for a second time earlier this year. I think that I simply see Britain as the latest footnote, if you like, in what George just referred to as the global perilous state that democracy is in. What we're seeing is the authoritarian right rampaging across the globe. And in a way, Britain has simply joined Brazil, India and Hungary, Poland and, of course, the U.S.A. So, we do need to see what is happening in Britain in a global context, and that should worry us very greatly.
https://www.democracynow.org/2019/12/13/uk_election_boris_johnson_jeremy...
British activist Tariq Ali argues that Labour's strategy was deeply flawed, but turmoil will follow Boris Johnson despite the large Conservative victory.
https://therealnews.com/stories/all-not-lost-for-labour (video or text)
After U.K. Prime Minister Boris Johnson and his Tory party won a strong majority in the general election Thursday, British progressives mourned the "utterly devastating" result and geared up for a fight to defend the National Health Service from more right-wing budget cuts and privatization efforts. ...
Just two weeks before the vote, U.K. Labour leader Jeremy Corbyn unveiled over 450 pages of documents that he said showed a Tory plan to privatize the NHS in negotiations with the U.S. over a possible post-Brexit trade pact.
"Mega-corporations see Johnson's alliance with Trump as a chance to make billions from the illness and sickness of people in this country," said Corbyn. "And if the Conservatives have their way and this deal goes forward, the changes I've revealed will be almost irreversible."
https://www.commondreams.org/news/2019/12/13/britons-gear-defend-nhs-pri...
Max and Aaron discuss the manner in which the media has smeared Jeremy Corbyn labeling him as an anti-Semite, Russian asset.
https://thegrayzone.com/2019/12/08/us-uk-military-intelligence-apparatus...
Just before British elections, the UK's military-intelligence apparatus is smearing Labour leader Jeremy Corbyn with evidence-free Russiagate allegations. NATO-funded "researchers" are claiming that leaked documents publicized by Corbyn that exposed secret US-UK talks over the British health service are in fact the result of a Russian disinformation campaign. The Russia-baiting against Corbyn comes as the Labour leader also faces an ongoing campaign to smear him with fake charges of anti-Semitism. The Grayzone's Max Blumenthal discusses the British and US government-tied forces behind the anti-Corbyn effort, and how Bernie Sanders could be next.
https://www.youtube.com/watch?v=VyKLuyRBCYQ (36 min)
Max recommends the series "A Very British Coup" https://www.youtube.com/watch?v=ACg6IuFfMJE
as an example of how the deep state would treat a progressive leader in the UK.
The failure of COP25 is best summarized by Greta...
Without seeing the full picture, we will not solve this crisis. Finding holistic solutions is what the COP should be all about. But instead, it seems to have turned into some kind of opportunity for countries to negotiate loopholes and to avoid raising their ambition. Countries are finding clever ways around having to take real action, like double counting emissions reductions and moving their emissions overseas and walking back on their promises to increase ambition or refusing to pay for solutions or loss and damage. This has to stop. What we need is real, drastic emission cuts at the source....
Only setting up distant dates and saying things which give the impression of that action is underway will most likely do more harm than good, because the changes required are still nowhere in sight. The politics needed does not exist today, despite what you might hear from world leaders. And I still believe that the biggest danger is not inaction. ....
In just three weeks we will enter a new decade, a decade that will define our future. Right now we are desperate for any sign of hope. Well, I'm telling you there is hope. I have seen it. But it does not come from the governments or corporations. It comes from the people, the people who have been unaware but are now starting to wake up. And once we become aware, we change. People can change. People are ready for change. And that is the hope, because we have democracy. And democracy is happening all the time, not just on Election Day, but every second and every hour. It is public opinion that runs the free world. In fact, every great change throughout history has come from the people. We do not have to wait. We can start the change right now. We, the people.
https://www.democracynow.org/2019/12/12/greta_thunberg_speech_cop_time_m...
The whole speech is worthwhile...(12 min)
In Final Hours, COP 25 Denounced as 'Utter Failure' as Deal Is Stripped of Ambition and US Refuses to Accept Liability for Climate Crisis "The only thing more disastrous than the state of UN climate negotiations at COP 25 is the state of the global climate."
https://www.commondreams.org/news/2019/12/14/final-hours-cop-25-denounce...
https://www.commondreams.org/news/2019/12/13/we-are-furious-cop-25-draws...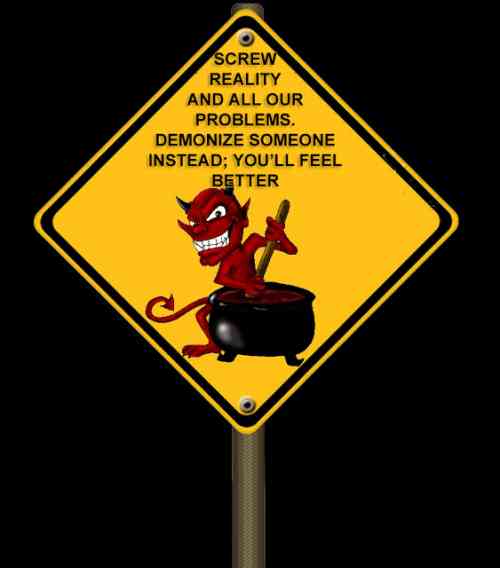 So we'll wrap it up for today. I hope the dims feel good demonizing Trump and not reflecting on their own corruption. I suspect it spells their loss to Trump in 2020. I feel for the UK. I hope they can protect their NHS. I never expected the COP to be successful....too much corporate influence. As for eating meat, although some folks have gone full carnivore, I personally eat meat only few times a week. We had wild caught salmon last night with fresh garden salad...one of our favorites. We do have access to local pasture raised pig, chicken, turkey, and beef which makes up the remainder of our meat consumption. So in closing I hope you all are feeling well and healthy and enjoying the diet of your choice. Have a great Sunday!