Tuesday Open Thread ~ The Incredible Shrinking Waistline
Submitted by Anja Geitz on Tue, 11/12/2019 - 2:38am
~
"If I hired one of the stock boys to chase me around the store with a licorice whip, I'd be thin by Christmas." ~ Jennette Fulda
~
~
Good Morning!
Welcome to Tuesday's Open Thread. As the title for today's OT indicates, I'm celebrating my incredible shrinking waistline! Thirty pounds lighter and not only do I feel healthier than I have in years, I fit into my Calvin Klein jeans again, the sashay in my walk has returned, and people keep telling me how good I look.
*grins*
So what magical potion have I been drinking to lose weight? You'd be surprised how many people have posed the question as if there was some magical solution. I sympathize. It'd be great if we could eat all the peanut butter cookies we wanted and then drink Alice's shrinking potion afterwards, but unfortunately that isn't how it works. Instead, I ate a lot of plant based food and stayed away from anything that was processed. After the first few weeks of eating this way, something interesting happened. My palate changed along with my cravings. As it turned out, there was a reason for this. I had interrupted a pattern in my brain that was craving foods loaded with sugar, fat, and salt.
~
Food scientists caught on to the fact that our brains respond strongly to specific flavors (such as sweet, fatty, and salty), and armed with this knowledge, they began to modify our whole foods. They sucked out the water, the fiber, and the nutrients and replaced them with ingredients like corn syrup, MSG, seed oils, and artificial sweeteners, colors, and flavors. All of this with the specific intention of inducing cravings, overconsumption, and bigger profits for food manufacturers.

They've turned real food into Franken-food.

These foods light up pleasure and reward centers in the brain for a different reason than nature intended – not because they provide vital nutrition, but because they are scientifically designed to stimulate our taste buds. The effect is a total disconnection between pleasurable, rewarding tastes (sweet, fatty, and salty) and the nutrition that always accompanies them in nature.

Modern technology has stripped the nutrition from whole foods, replacing them with empty calories and synthetic chemical that fool our bodies into giving us the same powerful biological signals to keep eating. This means we are eating more calories with less nutrition.

________

Source: Hartwig, It Starts with Food, 2012
~
Essentially overeating and the insatiable cravings that go along with it are the end result of messages your brain has been manipulated into sending you. Re-training the brain simply means focusing on food that doesn't have a list of ingredients created in a petri dish.
Simple but not simple.
This was especially true when trying to break my sugar addiction. What an eye opening lesson that was. I'd wake up in the middle of the night acutely remembering and longing for Café des Artistes Black Forest cake drizzled with a warm cherry kirsch. My salivary glands in over-drive, all I could do was munch on a few apple slices dusted with chile lime seasoning until the craving passed. Two very long weeks later, my sugar fixation finally subsided, allowing my body to focus on what it needed nutritionally.
~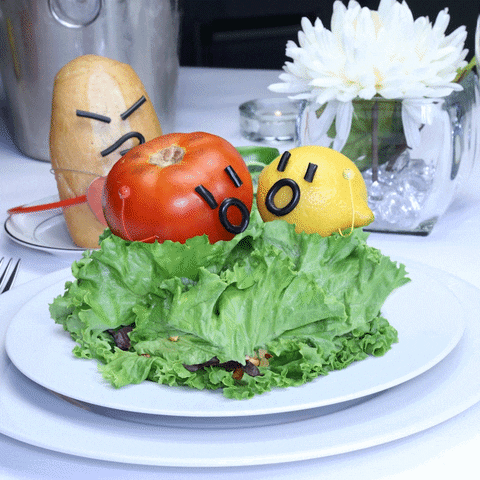 ~
The last two months I have been experimenting in the kitchen finding new flavor combinations that satisfy both my healthy and deliciously edible requirements. Highlighting Trader Joe's Kale Cashew & Basil Pesto in two of the recipes I am featuring today, you will see why this wonderful product has become my go-to flavor enhancer for a variety of foods and recipes. It's vegan, it's versatile, it's healthy, and it's really tasty.
~
"The food you eat either makes you more healthy, or less healthy. Those are your options." ~ Dallas & Melissa Hartwig, It Starts with Food.
~
Anja's Antioxidant Flavor Crunch
~
Ingredients
1 – 10oz bag of TJ's Cruciferous Crunch
3 tsp. olive oil
3 cups sliced mushrooms
1 cup sliced black olives
¼ cup TJ's Vegan Kale, Cashew & Basil Pesto
1 Garlic Clove, minced
4 hard boiled eggs
Salt & Pepper to taste
Instructions
Sauté mushrooms until browned and set aside
In a small bowl, mix vegan pesto and minced garlic together, set aside
In a large, very hot skillet, add olive oil and a bag of cruciferous crunch
Stirring frequently, cook for a few minutes until kale is soft
Add mushroom and olives (leave some olives aside for garnish)
Turn off heat and add vegan pesto mixture, stirring until mixed well
Add chopped eggs, remaining olives, salt and pepper
Plate and enjoy!
Serves 4
~
Turkey Veggie Meatballs
~
Ingredients
1 lb of ground turkey
1 cup of chopped carrots
1 cup of chopped celery
1 cup of chopped onion
2 cloves of garlic
¼ cup of TJ's Vegan Kale, Cashew & Basil Pesto
1 Tbl. + 2 tsp. of coconut oil
Salt & Pepper to taste
Instructions
Sauté carrots, onions, celery and garlic with 2 teaspoons of coconut oil until the carrots are soft
Next, place the sautéed mirepoix mixture into a food processor and mix well until pieces are very small
Add in vegan pesto, ground turkey, salt & pepper to food processor and mix with carrots, celery & onion
Heat large pan until very hot and add in 1 Tbl of coconut oil
Scoop out meatball mixture with a large tablespoon, form into wet balls and place them into hot frying pan.
Cook meatballs until browned (this will take about 3-4 mins)
Plate and enjoy!
(Freezes and heats up well in the microwave)
Yields approximately 22 meatballs
~
~
The Antioxidant Brigade
Now that we've touched on the benefits of eating real food and adding flavor to our vegetables, let's bring a little science into the discussion about why we want to add more plant based foods to our diet. Apart from weight loss, there is another good reason. Antioxidants. So what are antioxidants, exactly? And why do we want to add more of them in our diet?
Antioxidants are chemicals that fight a process in your cells called oxidation. Together they form a team that fights free radicals. Free radicals cause the oxidation process that damages your cells and the genetic material inside them. Your body makes free radicals as it processes food, sunlight, and toxins like smoke, pollution, and alcohol. Antioxidants either stop free radicals before they form or break them down so they're harmless. Some of the benefits of consuming antioxidant foods, herbs, teas and supplements include:

Slower signs of aging, including of the skin, eyes, tissue, joints, heart and brain
Healthier, more youthful, glowing skin
Reduced cancer risk
Detoxification support
Longer life span
Protection against heart disease and stroke
Less risk for cognitive problems, such as dementia
Reduced risk for vision loss or disorders, like macular degeneration and cataracts
~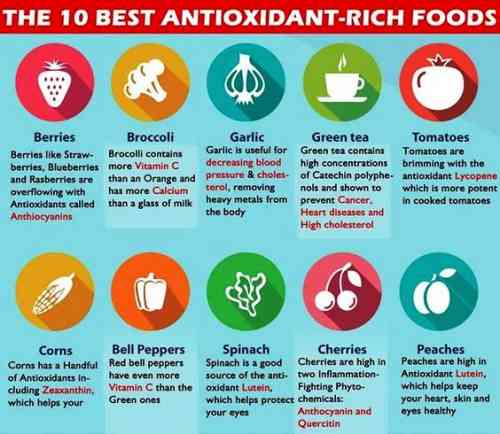 ~
Finding ways to add more plant based food to your diet isn't really as difficult as you might think. Eating salads is great, but it doesn't have to end there. Go ahead and experiment a little the next time you're selecting produce in the grocery store. Why not pick a vegetable you've never had before, or do something different with a vegetable you like? Explore the many spices, condiments, and herbs that are out there. But most of all, have fun with the process of playing around with different combinations.
Here are some suggestions for plant based food choices with lots of antioxidants in them:
Fruits: Berries (strawberries, blueberries, acai berries, goji berries), plums, pomegranates, grapes, pumpkin, mangoes, apricots, tomatoes, and apples
Veggies: Broccoli, cabbage, cauliflower, kale, eggplant, carrots, spinach, and red bell peppers
Roots and shoots: Green tea, parsley, garlic, leeks, and onions
Legumes: Black beans, pinto beans, kidney beans
And don't forget Chocolate. Chocolate, especially in the pure, raw and natural form known as cacao is the most concentrated source of antioxidants. So be sure to get your daily dose. Whether it's a tablespoon of pure cacao in your banana smoothie, or a square of dairy free dark chocolate, savor the flavors and the good feeling that comes with taking care of yourself!
~
Enjoy Yourself!
If you are a fan of the Great British Bakeoff, you may remember a contestant named Valerie who liked to exercise while she baked. Me, I'm more of a dancer in the kitchen. With a varied Spotify channel that plays anything from Ella Fitzgerald to the Talking Heads, I found myself dancing in the kitchen yesterday to the Jackson 5. What fun! Just be careful with those Michael Jackson spins!
~
~
Well, that about wraps things up for this week's edition.
~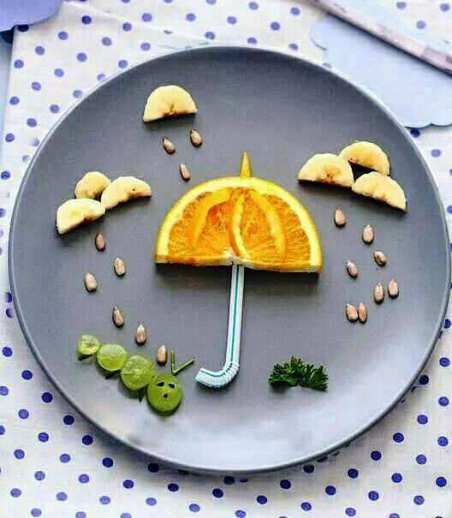 ~
What's on your mind today?