Welcome to Saturday ...
Submitted by smiley7 on Sat, 09/21/2019 - 5:46am




"System change, not climate change"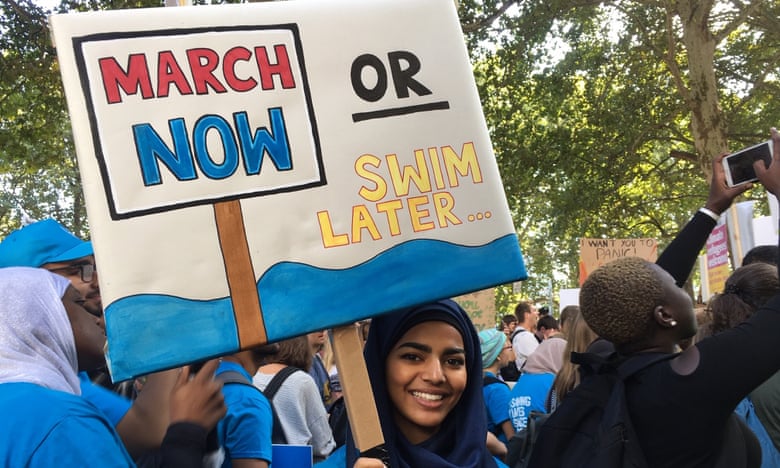 Fatima Zara Alarakha marches in the climate strike in London. Photograph: Islamic Relief UK
New York City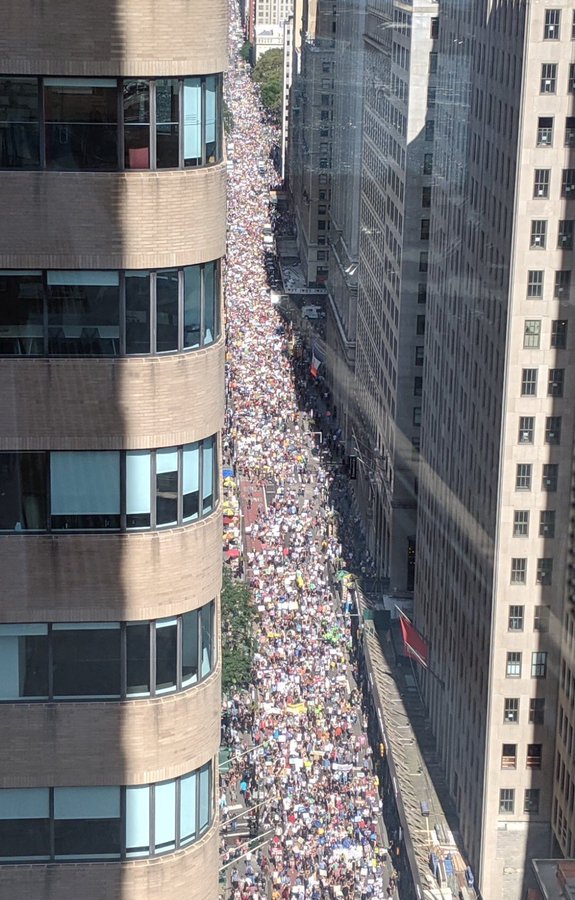 Thanks you Senator Nelson
Senator Gaylord Nelson overlooking the St. Croix River between Minnesota and Wisconsin, a waterway he worked to protect as the first 'Wild and Scenic River' in the United States.
After his election in to the Senate in 1962, Nelson discovered that Washington had no environmental political agenda despite the many urgent national issues. Nelson immediately began the struggle to get the environment front and center in Washington politics by drawing on his experience as the "Conservation Governor" of Wisconsin. In 1969, his idea of a "national day for the environment" — the first Earth Day on April 22, 1970 — brought significant public pressure on Washington DC to create a national environmental agenda. Nelson's successful efforts marked the beginning of an era of bold federal legislation and the growth of the modern environmental movement.
At 4pm yesterday, i walked three blocks uphill to our county library and joined our local climate strike march, the largest gathering i've seen in our mountain college community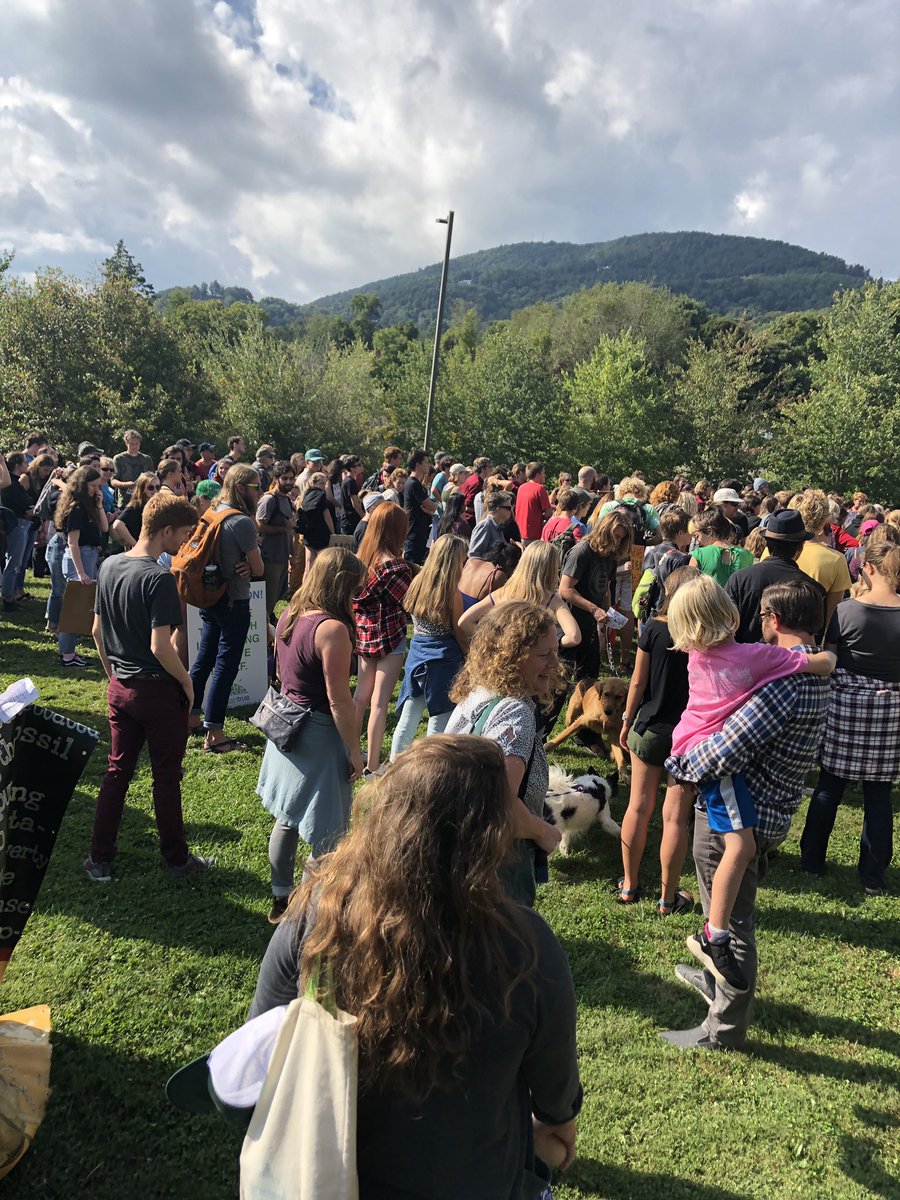 since the war protests almost twenty years ago. Thrilled to see so many young people and children and especially enjoyed the gusto in which the elementary-aged-kids shouted choruses, especially "System change, not climate change."
Looking back, remembering EarthDay, we made progress, but our voices, drowned along the way in rivers of greed, lay dormant for too long, in the background of corporate noise.
Seeing old enviro friends and parents bringing children yesterday lifted my spirits which have been admitedly dark of late; hope lives again.
The Boone #globalclimatestrike was a success! Congratulations @appclimact #YndianaMontesEnvironmentalPR#yndianamontesolderstudent #visitaboone #visitboone #theanthropoceneishere #climatestrike pic.twitter.com/XDFrygCdTP

— Visite NC (@VisiteNC) September 20, 2019
https://twitter.com/i/status/1175175377292890112


Thank you Greta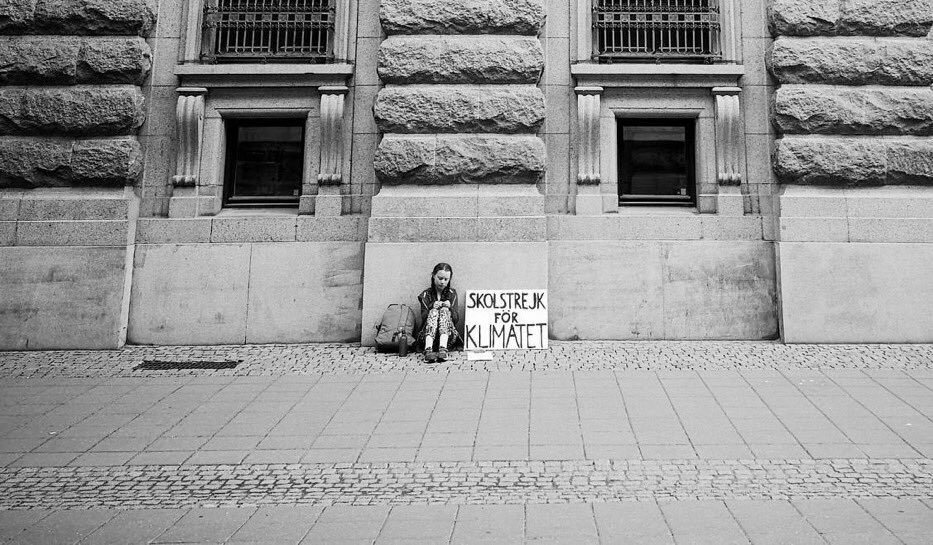 Greta Thunberg at age 15, alone outside the Swedish Parliament about a year ago, in August 2018, holding the first school climate strike. Only a year ago. Not alone anymore. ~ Twitter