Hot Air Climate News Roundup
Submitted by magiamma on Thu, 09/19/2019 - 5:04am
Something to keep in mind…

By 2100, average temperatures could rise
...
7˚C (12.6˚F) above pre-industrial levels
...
if carbon emissions continue
...
unabated,
...
two separate research models have shown.
PHYS ORG
..
.

---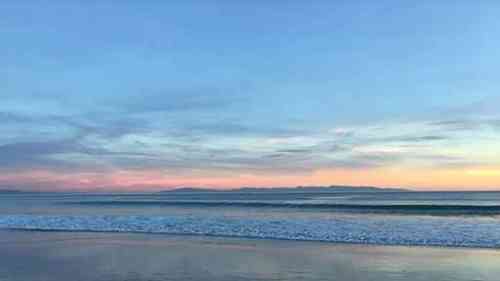 ~
FRIDAY THE 20TH
~
WORLD-WIDE CLIMATE STRIKE
~
Let's Make Friday the Biggest Day of Climate Action in Global History
Truthout 9-17-19
What do Ben and Jerry's, an 800,000-member South African trade union, countless college professors, a big chunk of Amazon's Seattle workforce, and more high school students than you can imagine have in common? They're all joining in a massive climate strike this coming Friday, September 20 — a strike that will likely register as the biggest day of climate action in the planet's history.

These young activists are also asking for help. On May 23, at the end of the last massive school strike, Thunberg and 46 other youth activists released an open letter to The Guardian urging adults to join in next time. Because, as they pointed out, there are limits to what young people can do on their own. If you can't vote, and if you don't own stocks, then your ability to pull the main levers of power is limited. They wrote: "Sorry if this is inconvenient for you. But this is not a single-generation job. It's humanity's job."

People around the world are responding to the call. The biggest demonstrations will probably be in New York City, because of the excitement surrounding Thunberg's arrival by sailboat to address the UN General Assembly….

But even if we leave climate denial behind us, will we really start to move with the speed we must? The answer to that will lie in how many people truly demand action. We'll start to find out what the numbers look like on September 20.
---
Currently Planned Events for Santa Cruz Climate Strike
Fri Sep 20, 4-8pm,  Global Climate Strike Kick-Off at Louden Nelson Center
Fri Sep 20 – 3:30 – 6pm, Youth Action in Watsonville, Watsonville Plaza
Sat Sep 21 – 2-6pm, 40831 Get Together at the Summit House, Art Building for Climate Strike 9/27, networking opportunities, open mic 4pm-6pm, freed anyone can set up art or tables.
Sun Sep 22 – 6-8pm, Eat for the Earth Climate Dinner and Presentation
Sun Sep 22 – 12:30-1:30pm, Novasutras Equinox Meditation  – City Hall Plaza
Sun Sep 22 – 1-5pm, XR Non Violent Direct Action training, Rio Mobile Home Park
Mon Sep 23 – Extinction Rebellion, US Day of Action
Tue Sep 24 – 12-1:30pm, Citizens Climate Lobby Street Action
Tue Sep 24 – 4-7 pm, CornUCopia Event at UCSC East Field
Tue Sep 24 – 7-9pm, Faith in Our Future – Peace United Church
Wed Sep 25 – 5-9pm,  Real Democracy Teach-In by Within Reach and Citizen Gaia at Louden Nelson Center
Thu Sep 26 –  5-6:30pm, Citizens Climate Lobby Street Action 2
Thu Sep 26 – 7pm, Movie "Blowout"  – an excellent movie about the fracking industry – post movie discussion with local filmmaker– Live Oak Grange, 7pm
Fri Sep 27 – BIG STRIKE DAY Map and Schedules
---
~
'Holy Smokes, This Thing Could Get HUGE': NYC Public Schools to Let Students #ClimateStrike
Common Dreams 9-12-19
Climate advocates celebrated Thursday after New York City's public school system announced it would excuse the absences of students who have a parent's permission to participate in the global climate strike on Friday, Sept. 20. "Holy cow!" tweeted Bill McKibben, a co-founder 350.org. The environmental group is helping plan a week of action that will feature thousands of events around the world to coincide with a United Nations climate summit in New York City. Another 350.org co-founder, Jamie Henn, also welcomed the NYC announcement on Twitter Thursday. He wrote, "holy smokes, this thing could get HUGE." The NYC Public Schools account explained in a series of tweets that younger students will only be allowed to leave school for the climate strike if they are accompanied by a parent and promised to share guidance with the city's schools and promote class discussions about the climate crisis.
'Young People Are Correct to Be Outraged': Seattle City Council Urges Public Schools to Let Students Join Global Climate Strike
Common Dreams 9-17-19
The Seattle City Council on Monday unanimously approved resolutions to establish a Green New Deal Oversight Committee and urge the city's public schools to excuse students who wish to take part in the global climate strike on Sept. 20.

The latter resolution, sponsored by socialist councilmember Kshama Sawant, also affirms the right of city employees to request leave for a day of conscience to participate in the strikes, which organizers say could bring millions of people into the streets around the world. …

The Seattle City Council's vote comes just days after New York City's public school system announced it would excuse absences for students participating in the global climate strike.
In addition to the Seattle City Council's vote in support of the climate strikes, environmentalists celebrated the passage of a measure establishing a Green New Deal Oversight Committee, which would map out the implementation of the city's Green New Deal resolution and ensure input from community leaders.
.
---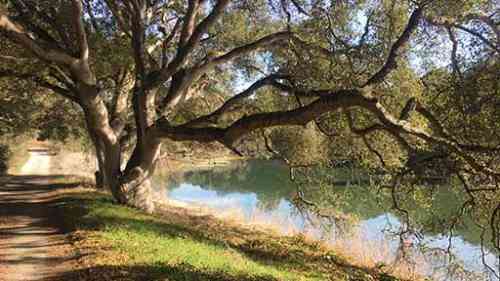 HOT AIR NEWS ROUNDUP

.
If you read nothing else, read this…

Scientists' Advice to People Living in Coastal Areas? Move.
Truthout
9-16-19
The signs are ever with us. In particular, in the past month, scientists have warned that it appears as though the Greenland Ice Sheet has experienced a record melt year. This year alone, it lost enough ice to raise global sea levels by more than one millimeter. Researchers told the BBC they are "astounded" by the acceleration in melting and expressed fear for coastal cities in the future. One scientist told the BBC, "So, we're losing Greenland — it's really a question of how fast," and said Greenland is already facing a melting "death sentence." At the same time, the Amazon rainforest was burning amid record wildfires (an 80 percent increase of fires compared to the same period last year) that have scorched more than 1,300 square miles at the time of this writing. … Meanwhile, scientists are warning people who live in coastal areas to get out. It's not a question of whether they'll need to move, researchers emphasize in a recent study — it's a question of when.
Why Next Monday's UN Climate Action Summit Matters
Climate News Network 9-16-19
As world leaders converge on New York City for the United Nations Climate Action Summit on September 23. … UN Secretary General António Guterres convened this week's summit precisely because the United States and most other countries remain far from honoring their Paris pledges to reduce heat-trapping emissions enough to prevent catastrophic climate disruption. The events of the coming days − including a global climate strike on September 20 by the activists whose protests in the past year have pushed the term "climate emergency" into news reports around the world.
Climate Action Summit • September 2019
IISD 2019
UN Secretary-General Antonio Guterres will convene a summit to mobilize political and economic energy at the highest levels to advance climate action that will enable implementation of many of the goals of the 2030 Agenda for Sustainable Development. The UN 2019 Climate Summit will convene on the theme, 'Climate Action Summit 2019: A Race We Can Win. A Race We Must Win.' It will seek to challenge states, regions, cities, companies, investors and citizens to step up action in the areas of energy transition, climate finance and carbon pricing, industry transition, nature-based solutions, cities and local action, and resilience.
'This Really Is Something': UN Chief Praised for Move to Block Coal-Backing Nations From Speaking at Climate Summit
Common Dreams 9-18-19
Guterres will reportedly exclude major economies, including the United States, from talking at the upcoming U.N. Climate Action Summit because of their failure to produce appropriately ambitious climate plans and their ongoing support for coal.
Trollbots' Swarm Twitter with Attacks on Climate Science Ahead of UN Summit
Inside Climate News 9-16-19
CNN's seven-hour climate change town hall for presidential candidates was not a TV ratings bonanza, but it set off a marked surge of activity on Twitter aimed at ridiculing the Democrats and dismissing the science. "Climate change" became the top two-word trending topic on Twitter for several hours after the event among the accounts being tracked by Bot Sentinel, a free platform designed to track what it considers untrustworthy or automated accounts. It was quite an unusual feat for the topic to beat out—even temporarily—the phrase that sits almost constantly atop the trending list for accounts on Bot Sentinel's watchlist: "President Trump." Scientists, activists and politicians who are engaged in climate policy say they are being besieged by a surge of online attacks.
Earth warming more quickly than thought, new climate models show
PHYS ORG 9-17-19
Greenhouse gases thrust into the atmosphere mainly by burning fossil fuels are warming Earth's surface more quickly than previously understood, according to new climate models set to replace those used in current UN projections, scientists said Tuesday. By 2100, average temperatures could rise 7.0 degrees Celsius above pre-industrial levels if carbon emissions continue unabated, separate models from two leading research centres in France showed. That is up to two degrees higher than the equivalent scenario in the Intergovernmental Panel for Climate Change's (IPCC) 2014 benchmark 5th Assessment Report. The new calculations also suggest that the Paris Agreement goals of capping global warming at "well below" two degrees, and 1.5C if possible, will be challenging at best, the scientists said.
Climate Researchers Warn of Potential 7 Degree Temperature Rise by 2100
Democracy Now 9-18-19
In climate news, a new study warns the global average temperature could rise by as much as 7 degrees Celsius — or 12.6 degrees Fahrenheit — above preindustrial levels by the end of the century, unless nations move rapidly to slash greenhouse gas emissions. The stark warning comes as world leaders are preparing to gather at United Nations headquarters in New York next week for the Climate Action Summit.

This is the study referred to in the above article…

'Terrifying' New Climate Models Warn of 6-7°C of Warming by 2100 If Emissions Not Slashed
Common Dreams 9-17-19
New climate models unveiled by French researchers Tuesday showed Earth's average temperature could rise a "terrifying" 6.5-7.0°C above pre-industrial levels by the end of the century if dramatic action is not immediately taken to slash carbon emissions. The findings, presented at a press conference in Paris, suggest the planet may be warming significantly faster than scientists previously believed as the world's major economies continue to burn fossil fuels at unsustainable rates. "Unfortunately, our global failure to implement meaningful action on climate change over recent decades has put us in a situation where what we need to do to keep warming to safe levels is extremely simple," Joeri Rogelj, an associate professor at Imperial College London, told AFP. "Global greenhouse gas emissions need to decline today rather than tomorrow, and global CO2 emissions should be brought to net zero."
Global warming hot spots pass safe limit
Climate Action News 9-15-19
By land and sea, some of the planet's hot spots are already above the temperature agreed by scientists and politicians as the maximum allowable to prevent a disastrous climate crisis. The limit was accepted by 195 governments in the Paris Agreement, reached in 2015: it committed them to preventing the global average temperature rising by more than 2°C (3.6°F) above its pre-industrial level, and doing all they could to keep it below 1.5°C. It is making slow progress. But a novel study, an analysis of scientific data by a leading US newspaper, says that about 10% of the Earth has already passed the 2°C level, with roughly twice as many hot spots above the 1.5°C mark. The analysis, by journalists on the Washington Post, examined four global temperature data sets, from the 1800s to the present. It found that dangerous hot spots are spreading, both on land and in the seas. Using data from US federal scientists as well as several academic groups, the journalists find that over the past five years − the hottest on record − about 10% of the planet has exceeded warming of over 2°C, or 3.6°F. Areas that have warmed by 1.5°C are about twice as common, already beyond 20% of the Earth's area over the last five years.
'Americans are waking up': two thirds say climate crisis must be addressed
The Guardian 9-15-19
More than a quarter of Americans questioned in the new CBS News poll consider climate change a "crisis", with a further 36% defining it as a "serious problem". Two in 10 respondents said it was a minor problem, with just 16% considering it not worrisome at all.
"We in the Media Have Not Been Doing Our Job": 250+ News Outlets Pledge to Focus on Climate Crisis
Democracy Now 9-16-19
A major new project from The Nation and the Columbia Journalism Review hopes to improve global coverage of the climate crisis, with more than 250 media outlets around the world — including Democracy Now! — signing on to the effort to publish or broadcast stories on climate. Organizers say this is one of the most ambitious efforts ever to organize the world's media around a single topic.
.
A brief introduction to climate change and sea-level rise
Yale Climate Connections 9-16-19
As seas rise, high tides are becoming higher and storm surges are growing more destructive. Of all the consequences of a warming world, the idea that our oceans would rise is, on its face, one of the easiest to understand – and maybe the most terrifying. We're land animals, after all. It's been a long, long time since we were all sea life. Earth's ice melts when it gets warmer, and the warming is greatest at the North and South Poles. With increasing melting of land ice – as has been the case in particular in Greenland in recent years – the oceans get higher, just as water in a bathtub rises from an open faucet. But that's not the whole story, which is more complicated. For one thing, the top 100 meters of the world's oceans are also expanding as they get warmer – a phenomenon called thermal expansion. That too is causing seas to rise. It's important to recognize that melting ice doesn't always cause sea levels to rise. Only ice that melts on land masses such as Greenland and the North American continent and flows into the sea causes it to rise.
.
LEGISLATION, ELECTIONS & POLICY
.
Coalition of 10,000 Farmers and Ranchers Call On Congress to Pass Green New Deal
Common Dreams 9-18-19
A coalition of nearly 10,000 farmers and ranchers on Wednesday demanded that Congress support the Green New Deal. At a press conference on Capitol Hill and in a letter to lawmakers, farmers and ranchers from across the country said reducing fossil fuel emissions to net zero by 2030 is needed to sustain their livelihood and is achievable—but only with congressional support for large-scale reforms to the agricultural industry.
Mulling Run Against Green New Deal Sponsor Ed Markey, Joe Kennedy Is Heavily Invested in Fossil Fuels
Desmog 9-17-19
As he considers whether to enter the race, Kennedy owns as much as $1.75 million worth of stock in the fossil fuel industry, including oil and gas companies that see Markey's Green New Deal as an existential threat, according to a Sludge review of financial disclosure documents.  Kennedy's holdings, which are contained in inherited family trusts, include Chevron stock worth between $100,001 and $250,000, ExxonMobil stock worth between $500,002 and $1,000,000, and $15,001 to $50,000 worth of stock in Schlumberger, the world's largest oilfield services provider. Kennedy also owns $180,004 to $450,000 worth of stock in NextEra Energy, a utility company that owns a coal- and natural gas-burning Florida power company. Chevron and ExxonMobil have been linked to efforts to fight the Green New Deal. Chevron donated $1.75 million during the 2018 election cycle to a super PAC that ran attack ads against Democrats for their support of the Green New Deal. ExxonMobil is a founding member of the Climate Leadership Council, a think tank that is promoting a carbon tax policy that its leadership says is a more efficient and less expensive alternative to the Green New Deal. Climate scientists have called the carbon tax proposal an insufficient response to the climate crisis.
University of California Will Divest From Fossil Fuels
EcoWatch 9-18-19
In a joint op-ed in the Los Angeles Times, Jagdeep Singh Bachher and Richard Sherman, University of California's chief investment officer and the chairman of the UC Board of Regents' investment committee, declared that since they are charged with protecting the financial interests of one of the world's best public research universities, investing in fossil fuels posed too many financial risks. "We believe hanging on to fossil fuel assets is a financial risk," Bachner and Sherman wrote in the Los Angeles Times. "That's why we will have made our $13.4-billion endowment "fossil free" as of the end of this month, and why our $70-billion pension will soon be that way as well."
"On Fire": In New Book, Naomi Klein Makes the Case for a Green New Deal to Save the Planet
Democracy Now 9-16-19
In her new book, "On Fire: The (Burning) Case for a Green New Deal," Klein looks unsparingly at the rise of ecofascism, as Western countries fortify their borders and white supremacy surges around the world in response to the climate crisis. But she also lays out another path forward in which mankind meets the challenge of global warming with radical and systemic transformation. "We do know that if we are going to lower our emissions in time, it is going to take transformations of how we live in cities.
.
'A Goddamn Terrifying Time to Be Alive': Naomi Klein Explains Why a Global Green New Deal Comes First and Being Hopeful Comes After
Common Dreams 9-17-19
For Klein, there isn't a choice between whether the increase of extreme storms like the recent Hurricane Dorian which slammed the Bahamas or the fires ravaging the Amazon in Brazil are scarier than the kind of dehumanizing border policies and racism exemplified by Trump, Salvini, and others. "It is the combination that is terrifying," she said. "For me, the climate crisis has never just been about things getting hotter and wetter. It's about the intersection of that extreme weather with the barbarism of white supremacy and supremacist ideologies of all kinds, including Hindu supremacy in India, and what it looks like when those forces intersect."

Go read the whole article…

The silenced: meet the climate whistleblowers muzzled by Trump
The Guardian 9-17-19
Six whistleblowers and ex-government scientists describe how the Trump administration made them bury climate science – and why they won't stay quiet: From weakening vehicle emissions to blocking warnings about how coastal parks could flood or the impact on the Arctic, the Trump administration is accused of muzzling climate science.
Here six whistleblowers and former government scientists describe being sidelined by the administration – and why they won't be quiet.
Sanders to attend latest climate forum while Biden and Warren pass
The Guardian 9-16-19
The MSNBC event is the second climate-focused discussion with presidential candidates this month, following a seven-hour CNN town hall. It will not be aired on the network in full, a factor which may have contributed to candidates declining. One person familiar with the MSNBC event said it seemed candidates felt they had "checked the box on climate" by appearing at the CNN event. The Democratic National Committee has refused to allow an official climate crisis debate. The debate in Houston last week included just one question on climate.
Texas Charges Oil Port Protesters Under New Fossil Fuel Protection Law
Inside Climate News 9-17-19
A group of activists who shut down one of the nation's largest oil ports by hanging off a bridge over the Houston Ship Channel have been charged under a new Texas law that imposes harsh penalties for disrupting the operations of fossil fuel infrastructure. The charges could present the first test for a wave of similar state laws that have been enacted around the country over the past three years in response to high-profile protests against pipelines and other energy projects. More than two-dozen Greenpeace activists were arrested in Harris County after a number of them dangled from a bridge on Sept. 12 holding banners with the aim of blocking oil and gas tankers from passing through a busy shipping channel below.
.
THE FIRES
.
More than 130 Wildfires Spark Call for 'Climate Emergency' Action in Australia
Bloomberg 9-11-19
An outbreak of bush fires in Australia just days after winter officially ended is stoking fears that the world's driest-inhabited continent faces a disastrous summer and increasing pressure on the government to take more action to combat climate change. More than 130 fires have destroyed homes and threatened lives in Queensland and New South Wales states in an alarmingly early start to the nation's bush fire season. While firefighters are hoping that cooler weather expected on Wednesday may give them a reprieve, authorities are warning that some blazes could continue for weeks. Greens and independent lawmakers plan to band together in parliament Wednesday to demand the government "declare an environment and climate emergency and to take urgent action consistent with internationally accepted science."
Satellite study of Amazon rainforest land cover gives insight into 2019 fires
Science Daily 9-16-19
A recent study in the peer-reviewed journal Ecohydrology headed by University of Kansas researcher Gabriel de Oliveira gives important context to the fires burning big swaths of the Amazon today, most of which were set intentionally by farmers and ranchers to convert forest into land suitable for grazing animals or growing crops. The researchers sought to discover how these changes to land cover affect the exchange of water and heat between the surface of the Amazon and the atmosphere overhead. "This is the first study to examine the biosphere-atmosphere interactions in the Amazon with such high spatial resolution satellite imagery," said de Oliveira, a postdoctoral researcher in the Department of Geography & Atmospheric Science at KU. "We tried to understand the impacts of land-cover changes and deforestation in general. When you clear-cut the forests, and you convert it either to pasture or agriculture -- or cut the forest, but for some reason don't plant anything and then have a type of vegetation called 'secondary succession' -- our idea was to try to understand how that impacts energy, like the radiative fluxes and water fluxes, or evaporation in general."
.
THE ARCTIC
.
Fossil fuel emissions impact Arctic snow chemistry, scientists find
PHYS ORG 9-12-19
Nitrogen dioxide undergoes a series of reactions in the atmosphere, ultimately leading to the reaction of dinitrogen pentoxide (N2O5) with aerosols produced by natural sea spray, linking the fossil fuel and natural emissions, which are both increasing in the rapidly warming Arctic, the researchers said. "This study shows that if we continue burning fossil fuels in the Arctic and producing these gases, it will further impact this beautiful balance we have had there for ages," said Jose D. Fuentes, professor of atmospheric science at Penn State. "And that could accelerate the environmental changes we are seeing in the Arctic." Arctic chlorine also enters the atmosphere through natural processes involving reactions within the snowpack, and can act as a detergent, breaking down harmful greenhouse gases. But it's unclear what impact the increased production of atmospheric chlorine linked to fossil fuel emissions, and coupled to this natural production, has on the environment, the researchers said. The researchers reported observing elevated levels of several chlorine precursors in the study, published recently in the journal Environmental Science and Technology.
.
FOSSIL FUELS
.
'This is sacred': the fight against a massive frac sand mine in Manitoba
The Narwhal 9-16-19
No federal review to remove 1.2 million tonnes of sand each year for 54 years: Camp Morning Star was erected three months before Canadian Premium Sand received provincial approval to extract and process 1.2 million tonnes of silica sand — enough to fill 7,228 beach volleyball courts — every year from the Seymourville deposit near the Hollow Water First Nation, located 160 kilometres north of Winnipeg. If built, the mine would operate 24/7 for 54 years, mining an average of five hectares each year, impacting a total 353 hectares over the life of the project — the rough equivalent to 654 football fields — to service fracking operations in Alberta, British Columbia and North Dakota. The company proposes to use a "progressive rehabilitation" process that would limit the disturbance of land to 83 hectares in a given year and would attempt to restore the mine's 10 to 30-metre pits in an ongoing fashion.
Four billion particles of microplastics discovered in major body of water
PHYS ORG 9-12-19
"Very little is known about how much microplastics are out there and the full consequences of these particles on marine life," said Kinsley McEachern, the first author of the study and a recent Environmental Science and Policy graduate student at USF St. Petersburg. "But emerging research indicates a wide range of impacts on marine ecosystems from the large accumulation of microplastics." Since particles are similar size as plankton, filter feeders such as oysters, clams, many fish and some birds ingest microplastics, allowing them to enter the food chain. Persistent organic pollutants, including toxic pesticides, and metals can stick to their surfaces, making ingestion potentially that much more damaging. Effects include cellular damage, reproductive disruption and even death. The study revealed that the predominant type of these tiny particles in Tampa Bay—in both water and sediment—are thread-like fibers that are generated by fishing lines, nets and washing clothes. Synthetic fibers are released from clothes while they are being laundered, discharged to wastewater treatment plants and eventually released into the bay.
.
WEATHER
.
Sudden warming over Antarctica to prolong Australia drought
AFP 9-13-19
A rare phenomenon causing "the strongest Antarctic warming on record" is set to deliver more pain to drought-stricken Australia, scientists said Friday. The unusual event, known as "sudden stratospheric warming", started in the last week of August when the atmosphere above Antarctica began heating rapidly, scientists at Australia's Bureau of Meteorology said in a report. "The Bureau of Meteorology is predicting the strongest Antarctic warming on record, likely to exceed the previous record of September 2002," it said. The upper atmosphere above the South Pole has heated up from close to minus 70 to about minus 25 degrees Celsius, bureau climatologist Andrew Watkins told AFP. "It has leapt up more than 40 degrees warmer than normal in the course of three weeks," he said.
Death toll rises as torrential rain and floods batter Spain
The Guardian 9-13-19
More than 1,100 military personnel have been deployed to the regions of Murcia and Valencia to help rescue people isolated by flooding and evacuate thousands to safety after a river burst its banks and cascades of water submerged roads. … Spain's meteorological office, Aemet, had forecast torrential downpours of up to 90mm (3.5in) an hour and up to 180mm over 24 hours. It issued red alerts on Friday for the Valencia region and Mallorca, while Almería, Murcia, Ibiza and Formentera were on orange alert.
Scientists identify weather event behind extreme cold in Europe and Asia during February 2018
PHYS ORG 9-18-19
A wave of extremely cold air hit Eurasia in late February 2018, lasting for a month while temperatures broke record lows across Europe. The extreme cold came from a splitting of a cluster of air high above the Arctic, called the polar vortex. Weather forecast models didn't anticipate the stratospheric warming in 2018 until the start of February—only 12 days before it happened—which prevented the models from anticipating the extreme cold that followed.
Hurricane Dorian—the science behind the dangerous storm
National Geographic 9-30-19
"Hurricanes move like pebbles in a stream," says Philip Klotzbach, a meteorologist at Colorado State University. "If the winds at mid-level are weak, there's not much to push the storm along." As the storm system moved through the Caribbean, it narrowly avoided some of the more mountainous regions that could have disrupted the storm's momentum. The Caribbean Sea also houses a pocket of seasonal dry air at this time of year; leaving that dry air means the storm will be fueled and likely grow thanks to the warm, moist air in the Atlantic. … Experts caution against linking any one storm to climate change, but recent studies show that warming waters could make hurricanes more intense, slower, and more likely to cause major flooding.
.
Bahamas: Prepare for unimaginable information: Actual death toll expected to be in thousands, 70,000 people need food and shelter, 6,600 people still missing
The Big Wobble 9-11-19
A Dutch Marine friend of mine, stationed in Willemstad, Curacao sent me a clip from the local newspaper last night, the Knipselkrant Curacao, regarding the desperate state of the Bahamas, just days after the cat 5 Hurrican Dorian destroyed the islands. Finally, aid to the Bahamas is starting to get going. On Saturday 84 extra marines flew from the Netherlands and France to the area. Meanwhile, a British ship RFA Mounts Bay is also active and there is also help from its own naval ships. However, it is a race against time, 70,000 people need food and shelter and thousands are missing. For the time being, the death toll is 43, but it is expected that many more people died because 6,600 people were reported missing.
.
HEALTH
.
Climate change expected to accelerate spread of sometimes-fatal fungal infection
EurekAlert 9-16-19
Valley fever is endemic to hot and dry regions like the southwestern United States and California's San Joaquin Valley, but a new study predicts climate change will cause the fungal infection's range to more than double in size this century, reaching previously unaffected areas across the western U.S. In a new study published in AGU's journal GeoHealth, scientists at the University of California, Irvine claim that in a high-warming scenario, the list of affected states will jump from 12 to 17 and the number of individual valley fever cases will grow by 50 percent by the year 2100. The states projected to host newly endemic counties are Montana, Nebraska, North Dakota, South Dakota and Wyoming, and the disease is expected to become more widespread in Colorado, Idaho and Oklahoma, according to the study. … hen she and her team studied the climate conditions in places where valley fever is most common. They concluded that counties with more than 10 cases per 100,000 people all had average annual temperatures above 10 degrees Celsius (50 degrees Fahrenheit) and rainfall below 600 millimeters (23.6 inches). … "In fact, we think it may guide efforts to build a better contemporary map of where the disease poses a threat to public health." Gorris said the study is really focused on predicting the expansion of Valley fever.
'Like a sunburn on your lungs': how does the climate crisis impact health?
The Guardian 9-16-19
"There's evidence that extreme weather events are affecting critical medical supplies so we can't do things as we normally would do because IV fluids aren't available. "And there's evidence that extreme weather events are knocking out power more and more, and that is a huge issue for providing care in healthcare facilities." In a recent example, a study in the Journal of the American Medical Associationfound that lung cancer patients undergoing radiation were less likely to survive when hurricane disasters disrupted their treatments. An August article in the New England Journal of Medicine lays out dozens of similar studies to show how the climate crisis affects each practice of medicine. Renee Salas, a co-author of the report, who teaches emergency medicine at Harvard Medical School said: "The climate crisis is impacting not only health for our patients but the way we deliver care and our ability to do our jobs. And that's happening today."
.
---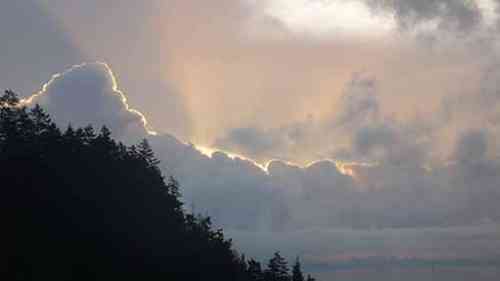 ADAPTION AND RESILIENCE
.
Bioreactors to the Rescue in Polluted California Wetlands
Hakai
9-16-19
For more than 100 years, the coastal wetlands of central California have been drained and graded to allow for farming. In one area near the town of Moss Landing, what was once slough is now 450 hectares of artichokes, strawberries, Brussels sprouts, and lettuce—a bounty of growth. And fueling it all? Nitrate-laden fertilizer, the runoff of which pollutes waterways, wetlands, and the nearby ocean. Farmers clearly appreciate the yields that fertilizers facilitate, but many acknowledge that these chemicals are tainting the land and water. Enter the Central Coast Wetlands Group and the Coastal Conservation and Research, Inc. and their new bioreactor designed to process agricultural runoff, turning algae-bloom-triggering waste into benign nitrogen gas. In 2017, on what was a long, flat stretch of fallow dirt flanked by crop fields, the group built a prototype multi-chamber bioreactor system. Featuring 12 separate channels approximately 25 meters long, 1.5 meters wide, and less than one meter deep, the system is fed by runoff from an agricultural ditch. Each channel contains materials like woodchips and native aquatic plants that also house bacteria, which under low oxygen conditions pull oxygen atoms off nitrate molecules. The bacteria respire this oxygen and release nitrogen gas into the atmosphere.
Harnessing tomato jumping genes could help speed-breed drought-resistant crops
Science Daily 9-16-19
"Identifying that Rider activity is triggered by drought suggests that it can create new gene regulatory networks that would help a plant respond to drought," said Benoit. "This means we could harness Rider to breed crops that are better adapted to drought stress by providing drought responsiveness to genes already present in crops. This is particularly significant in times of global warming, where there is an urgent need to breed more resilient crops."
New Report Details 10 'Critical Transitions' to Tackle the Climate Crisis and Feed the World
Common Dreams 9-16-19
The ways humanity produces and consumes food cause up to 30 percent of planet-warming emissions, generate widespread malnutrition, and perpetuate poverty and inequality—but a new report released Monday claims that 10 global transformations over the next decade could help the international community tackle the climate crisis and feed over nine billion people. Transforming these [nine] systems "can help bring climate change under control, safeguard biological diversity, ensure healthier diets for all, drastically improve food security, and create more inclusive rural economies. And they can do that while reaping a societal return that is more than 15 times the related investment cost (estimated at less than 0.5 percent of global GDP) and creating new business opportunities worth up to $4.5 trillion a year by 2030," says Growing Better. "Delivering such a transformation will be challenging but will ensure that food and land use systems play their part in delivering the Sustainable Development Goals (SDGs) and the Paris agreement targets."

Here is the report referred to above…

Growing Better: Ten Critical Transitions to Transform Food and Land Use
Food and Use Coalition 9-16-19
Transforming the world's food and land use systems is necessary to achieve the targets for climate and sustainable development set out in the 2015 Sustainable Development Goals and the Paris Agreement on climate change. The Food and Land Use Coalition (FOLU) was launched in 2017 to catalyse and speed up this transformation.The term "food and land use systems" covers every factor in the ways land is used and food is produced, stored, packed, processed, traded, distributed, marketed, consumed and disposed of.
Farm teaches students how to harvest solar power
Yale Climate Connections 9-13-19
At the Dickinson College farm in Pennsylvania, students harvest more than crops. They also learn how to harvest energy from the sun. Staff member Matt Steiman says that since 2007, the farm's large solar array has fed electricity to the grid. "But then beyond that, we saw ourselves as a solar education facility," he says. "So working with college students and apprentices at the farm, we've installed several of our own solar project. … Some students would come and just help hang a few solar panels, but others really got involved in installations." For example, one physics major helped build what Steiman calls the "solar wheeler." It's an electric utility cart with solar panels on the roof. The panels feed power to the cart's rechargeable batteries.
London is going to use heat from the Underground to help heat its homes
Fast Company 9-13-19
On a hot summer day, the temperature inside a subway car in the London Underground can sometimes climb above 100 degrees Fahrenheit, and even in the winter, the city's Tube lines can be so toasty from the operation of the trains that extra heat needs to be vented outside. But by the end of the year, one subway line will begin making use of that heat—sending it to hundreds of nearby homes and businesses to help keep them warm in cold weather.
.
---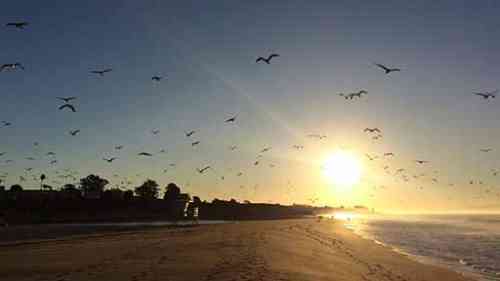 WILDLIFE & THE ENVIRONMENT
.
Moderate forest damage raises local temperature
Climate News Network
9-13-19
British researchers used comprehensive and systematic sets of satellite data to test the local temperatures of both surviving tropical rainforest in the Amazon basin, and of the surfaces cleared of canopy by fire, axe, drought and grazing. They report that even if two-thirds of the tree cover survived, the local ground temperature increased. The more canopy that was lost, the more pronounced the effect. Local thermometer readings went up by almost half a degree in the first 13 years of this century, compared with the original undisturbed forest. And in the dry season, over the areas most affected by severe deforestation, the average temperatures soared by 1.5°C compared with intact forest. This figure of 1.5°C has almost iconic status. It represents what 195 nations in Paris in 2015 agreed should be the limit of global average warming by the end of the century.
How Long Before These Salmon Are Gone? 'Maybe 20 Years'
NYT 9-17-19
The Middle Fork of the Salmon River, one of the wildest rivers in the contiguous United States, is prime fish habitat. Cold, clear waters from melting snow tumble out of the Salmon River Mountains and into the boulder-strewn river, which is federally protected. The last of the spawning spring-summer Chinook salmon arrived here in June after a herculean 800-mile upstream swim. Now the big fish — which can weigh up to 30 pounds — are finishing their courtship rituals. Next year there will be a new generation of Chinook. In spite of this pristine 112-mile-long mountain refuge, the fish that have returned here to reproduce and then die for countless generations are in deep trouble. Some 45,000 to 50,000 spring-summer Chinook spawned here in the 1950s. These days, the average is about 1,500 fish, and declining. And not just here: Native fish are in free-fall throughout the Columbia River basin, a situation so dire that many groups are urging the removal of four large dams to keep the fish from being lost. "The Columbia River was once the most productive wild Chinook habitat in the world," said Russ Thurow, a fisheries research scientist with the Forest Service's Rocky Mountain Research Station. Standing alongside the Salmon River in Idaho, Mr. Thurow considered the prospect that the fish he had spent most of his life studying could disappear. "It's hard to say, but now these fish have maybe four generations left before they are gone," he said. "Maybe 20 years."
A precise chemical fingerprint of the Amazon
PHYS ORG 9-18-19
"Plants and insects often communicate via chemical signaling, rather than visual or vocal signaling more common among animals," said Martin. "With our chemical sensors, we can better understand the current functioning of the forest and how it is changing with shifting regional climate, including a more frequent occurrence of fires in recent years in the central part of the Amazon." … n the central Amazon, sloping hills give rise to plateaus and water-logged valleys, dissected by streams and rivers. Each of these ecosystems—the forests on the hillsides, the forests on the plateaus and in the valleys, and the vegetation along the water's edges—has a different chemical fingerprint. The research team flew drones over plateau forests and slope forests. They found that concentrations of a VOC called isoprene were more than 50 percent higher in the plateau forest than in the slope forest. Using this data, they developed a model that suggested that isoprene emissions doubled to tripled among these different forest sub-types.
Transformative? New Device Harvests Energy in Darkness
NYT 9-12-19
.
---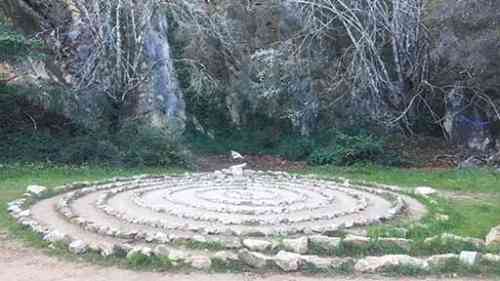 PROTESTS • EXTINCTION REBELLION • RESISTANCE
I now look back on my 20 years of climate activism as a colossal failure
The Guardian
9-17-19
A 'colossal failure' of climate activism: Each year the situation becomes more critical. In 2018, global emissions of greenhouse gases rose by 1.7%, while the concentration of carbon dioxide in the atmosphere jumped by 3.5 parts per million – the largest ever observed increase. No climate report or warning, no political agreement nor technological innovation has altered the ever-upward trajectory of the pollution. This simple fact forces me to look back on my 20 years of climate activism as a colossal failure. Many climate scientists think we are already so far down the path of destruction that it is impossible to stabilise the global temperature at 1.5℃ above the pre-industrial average without yet to be developed drawdown technologies such as those that remove greenhouse gases from the atmosphere. On current trends, within a decade or so, stabilising at 2℃ will likewise be beyond our grasp. And on the other side of that threshold, nature's positive feedback loops promise to fling us into a hostile world. By 2100 – just 80 years away – if our trajectory does not change, it is estimated that Earth will be 4℃ warmer than it was before we began burning fossil fuels.
.
Fridays for Future
.
From Nepal to New Zealand to Nigeria, Fridays for Future Youth Activists Take to Streets Worldwide One Week Before #ClimateStrike
Common Dreams 9-13-19
Activists with the youth-led Fridays for Future movement took to the streets worldwide Friday, calling for bolder efforts to battle the climate emergency and encouraging people of all ages to join the global #ClimateStrike on Sept. 20.
The environmental group 350.org looked to next week's strikes in a statement Friday, saying that "huge demonstrations are expected across the globe with numbers surpassing the March 2019 record of 1.6 million people." So far, climate campaigners have planned 3,459 events across 120 countries for a week of action that aligns with the United Nations Climate Action Summit.
.
Greta Thunberg
.

Fascinating and thorough! The lobby network behind attacks on Greta Thunberg…

Attacks on Greta Thunberg Are About More Than Anti-Environmentalism
Desmog 9-15-19
Many people have already spilled thousands of words of commentary explaining how personal attacks on Greta — often lobbed by old white men, sometimes mocking her Aspergers — are unacceptable. But understanding where those attackers come from, ideologically and professionally, casts an important light on some of their dark statements. That's because a large subsection of the commentariat driving the abuse of Greta is part of an established network of radical free-marketeer lobby groups — a network that has firm ties to the fossil fuel industry and funders of climate science denial.
Greta Thunberg Just Delivered Her Testimony to US Lawmakers: It Was a Landmark UN Climate Report
Common Dreams 9-18-19
Rather than delivering prepared remarks, 16-year-old Swedish climate activist Greta Thunberg submitted a landmark United Nations report on global warming as testimony at a U.S. House hearing Wednesday and urged federal lawmakers to heed experts' warnings about the necessity of ambitious, urgent efforts to address the planetary emergency. "I am submitting this report as my testimony because I don't want you to listen to me," said the Fridays for Future founder. "I want you to listen to the scientists. And I want you to unite behind the science. And then I want you to take real action."
Greta Thunberg wins Amnesty's highest human rights award
AFP 9-16-19
The 16-year-old, who is taking a year out of high school, received a standing ovation from students at The George Washington University in the US capital where the ceremony was held. "The politics required to take on this crisis simply doesn't exist today," Thunberg said, standing on a step to reach the microphone. "That is why every single one of us must push from every possible angle to hold those responsible accountable and to make the people in power act."
Greta Thunberg joins student 'climate strike' outside White House
The Hill 9-13-19
The protest was part of Thunberg's six-day visit to Washington, which will conclude with her testifying Wednesday at a joint hearing of the House Select Committee on the Climate Crisis and the House Foreign Affairs Subcommittee on Europe, Eurasia, Energy and the Environment. Thunberg thanked fellow demonstrators on Friday but did not give a speech, saying instead that other protesters "have already said everything."
Greta Thunberg on the Climate Fight: "If We Can Save the Banks, Then We Can Save the World"
The Intercept 9-13-19
"Our house is on fire." And I firmly believe that there are three things that have to align if we are going to douse the flames. First, we need the courage to dream of a different kind of future. To shake off the sense of inevitable apocalypse that has pervaded our culture. To give us a destination, a common goal, a picture of the world we are working towards. But those dreams are useless unless we are willing to embrace the other two forces. One is the need to confront the truth of our moment in history — the truth of how much we have already lost and of how much more we are on the brink of losing if we do not embrace revolutionary levels of change. The other thing we have to do is this: We have find our fight. We have to come together across differences and build credible, unshakable power. In the face of the fires roiling our world, we have to find our own fire. Truth and fire.
.
Extinction Rebellion
.
JOIN XR USA: on their website
.
XR NEWSLETTERS & EVENTS: on their website
.
XR USA: on YOUTUBE
.
Climate activists hope to bring U.S. capital to standstill on September 23
Reuters 9-11-19
The roughly 15 groups planning the protest include traditional environmental groups like 350 DC and Friends of the Earth Action, as well as groups that focus on other issues, such as Black Lives Matter and Code Pink, a women-led group promoting peace and human rights. Kaela Bamberger, an activist aligned with Extinction Rebellion DC, said the coalition plans to ratchet up pressure on policymakers by shutting down traffic at major intersections because rallies, marches and petitions have not worked. "This is definitely a next-level action. The urgency of climate change warrants such an attempt to disrupt business as usual... to make it impossible for people with decision-making power to go about their daily lives as if we are not in the climate emergency," Bamberger said in an interview.
Extinction Rebellion stages funeral procession to end London Fashion Week
CNN 9-17-19
Climate change activist group Extinction Rebellion staged a funeral procession in London Tuesday, the last day of London Fashion Week. The group is calling for this year's fashion week to be the last, after demanding its cancellation in an open letter to the British Fashion Council earlier this year. The march began at Trafalgar Square before progressing along the Strand, a major road in the center of London, to London Fashion Week's central venue at 180 The Strand. Protesters were dressed in black, wearing veils and carrying white roses. Pallbearers carried black coffins, one bearing the slogan "OUR FUTURE." Protesters also gathered outside Victoria Beckham's show at the Foreign and Commonwealth Office Sunday, carrying signs reading "fashion = ecocide" and "the ugly truth about fashion."
Leeds Extinction Rebellion airport expansion 'die-in'
BBC 9-11-19
Climate change activists have staged a "die-in" to protest against airport expansion plans. Extinction Rebellion joined people who live near Leeds Bradford Airport (LBA) to chant "no more planes" during a meeting of all Leeds City Councillors. Protesters have urged the council to withdraw support of the expansion. The council declared a climate emergency in March but protesters said it would not meet its carbon reduction targets if the expansion went ahead. The £12m airport plans, supported by Leeds and Bradford Councils and the West Yorkshire Combined Authority, include a three-storey terminal extension and new link roads to improve access. A two-storey aircraft pier would replace the current pier.
.
---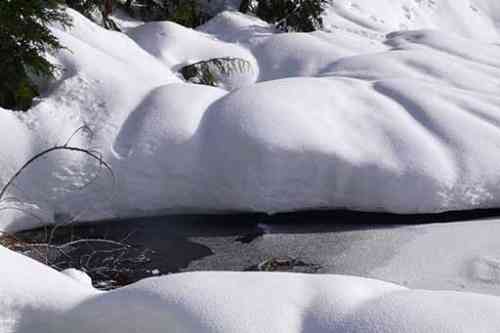 CLIMATE STUDIES
.
Atlantic Ocean may get a jump-start from the other side of the world
Science Daily
9-16-19
A key question for climate scientists in recent years has been whether the Atlantic Ocean's main circulation system is slowing down, a development that could have dramatic consequences for Europe and other parts of the Atlantic rim. But a new study suggests help may be on the way from an unexpected source -- the Indian Ocean.
Study of ancient climate suggests future warming could accelerate
PHYS ORG 9-18-19
[Researchers] found that the rate of warming increased dramatically as carbon dioxide levels rose, a finding with far-reaching implications for Earth's future climate, the researchers report in a paper scheduled for publication Sept. 18 in the journal Science Advances. Another way of stating this result is that the climate of the Early Eocene became increasingly sensitive to additional carbon dioxide as the planet warmed. "We were surprised that the climate sensitivity increased as much as it did with increasing carbon dioxide levels," said first author Jiang Zhu, a postdoctoral researcher at the U-M Department of Earth and Environmental Sciences.
Generating Light from Darkness
Joule 9-12-19
Here, we demonstrate a low-cost strategy to harness the cold of space through radiative cooling to generate electricity with an off-the-shelf thermoelectric generator. Unlike traditional thermoelectric generators, our device couples the cold side of the thermoelectric module to a sky-facing surface that radiates heat to the cold of space and has its warm side heated by the surrounding air, enabling electricity generation at night. We experimentally demonstrate 25 mW/m2 of power generation and validate a model that accurately captures the device's performance. Further, we show that the device can directly power a light emitting diode, thereby generating light from the darkness of space itself.
---
Global Warnings
QMS: Time to disconnect greed from the welfare of earth, if survival means anything. I like trees.
Paul Beckwith: "I declare a global climate change emergency to claw back up the rock face to attempt to regain system stability, or face an untenable calamity of biblical proportions."
Kevin Hester: "There is no past analogue for the rapidity of what we are baring witness to. There has been a flood of articles ... 2C is no longer attainable and that we are heading for dangerous climate change"
Magi Amma: We need to turn on a dime at mach nine!
...
Equivalencies:
• 1 gigatonne = 1 billion tons
• 1 gigatonne Carbon = 3.67 gigatonnes CO2
• 1 part per million (ppm) of atmospheric CO2 = 7.81 gigatonnes CO2
• 1 part per million of atmospheric carbon = 2.13 gigatonnes of carbon
Enjoy!