Hot Air Climate News Roundup
Submitted by magiamma on Thu, 07/11/2019 - 5:46am
Something to keep in mind…

The US military consumes more
...
hydrocarbons than most countries
...
with a massive
...
hidden impact on the
...
climate
..
.

---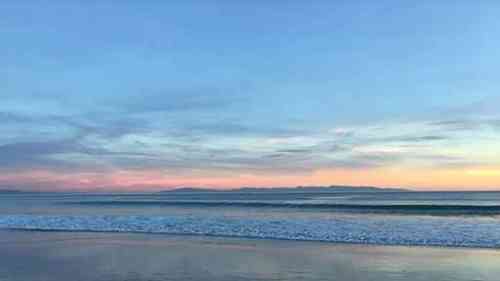 ~
THE MILITARY AND CO2
~
The US Military is run by the Chiefs of Staffs of the Navy, Air Force and Army, who report to the Secretary of Defense, who reports to the Commander in Chief, D. Trump. They are all a part of the Executive Branch of the U.S. government. The U.S. military is the third largest military in the world after China and India. Their 2019 Defense Budget is $718 billion with an additional $32 billion for national security.
"Of the $718 billion, more than $104 billion is set aside for research, development, test and evaluation programs, over $155 billion is headed for "military personnel accounts," approximately $143 billion set aside for procurement costs with additional funds over $300 billion intended for operations, maintenance, military housing and similar areas." There are around 800 military bases worldwide, with approximately two million active troops to maintain.
"The US military 'carbon boot-print' start[s] with the US Defense Logistics Agency -- Energy (DLA-E), a powerful yet virtually unresearched sub-agency within the larger Defense Logistics Agency. It is the primary purchase-point for hydrocarbon-based fuels for the US Military, and a powerful actor in the global oil market, with the fuels it delivers powering everything from routine base operations in the USA to forward operating bases [all over the world].
Because MIC CO2 emissions are so enormous there will be no way to meet the IPCC-1.5 goal without their participation – even if every person, every corporation, and every country did the impossible and reduced their carbon footprint to zero.
Just how much does the U.S military contribute to the Climate Breakdown?
"Aircraft are particularly thirsty. For example, the B-2 stealth bomber, which holds more than 25,600 gallons of jet fuel, burns 4.28 gallons per mile and emits more than 250 metric tons of greenhouse gas over a 6,000 nautical mile range. The KC-135R aerial refueling tanker consumes about 4.9 gallons per mile."
"A single mission consumes enormous quantities of fuel. In January 2017, two B-2B bombers and 15 aerial refueling tankers traveled more than 12,000 miles from Whiteman Air Force Base to bomb ISIS targets in Libya, killing about 80 suspected ISIS militants. Not counting the tankers' emissions, the B-2s emitted about 1,000 metric tons of greenhouse gases."
"In 2017 alone, the US military purchased about 269,230 barrels of oil a day and emitted more than 25,000 kt- CO2e by burning those fuels. In 2017 alone, the Air Force purchased $4.9 billion worth of fuel and the Navy $2.8 billion, followed by the Army at $947 million and Marines at $36 million."
And let us not forget the metric tons of CO2 generated by war.
"The Iraq war was responsible for at least 141 million metric tons of carbon dioxide equivalent (MMTCO2e) from March 2003 through December 2007." That's more CO2e than 60 percent of all countries, and those figures are only from the first four years. We downsized the war in December of 2011, but still haven't left, so the U.S. invasion and 15 years of occupation has likely generated upwards of 400 million metric tons of CO2e to date [Oct 2015]."
"As national security scholars have argued, with dramatic growth in renewable energy and diminishing U.S. dependence on foreign oil, it is possible for Congress and the president to rethink our nation's military missions and reduce the amount of energy the armed forces use to protect access to Middle East oil."
However, the likelihood of any "rethinking" happening with the current administration is next to nil.
Finally, here is an extensive rundown on the Pentagon Pollution from 2015.
.
---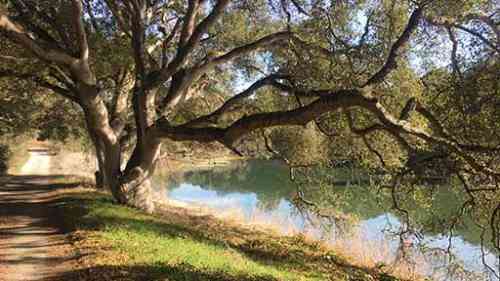 HOT AIR NEWS ROUNDUP
.
Sanders and Ocasio-Cortez move to declare climate crisis official emergency
The Guardian
7-8-19
The resolution says: "The global warming caused by human activities, which increase emissions of greenhouse gases, has resulted in a climate emergency" that "severely and urgently impacts the economic and social well-being, health and safety, and national security of the United States". It then goes on to say that Congress "demands a national, social, industrial, and economic mobilization of the resources and labor of the United States at a massive-scale."
New Solar + Battery Price Crushes Fossil Fuels, Buries Nuclear
Climate Change News 7-6-19
Los Angeles Power and Water officials have struck a deal on the largest and cheapest solar + battery-storage project in the world, at prices that leave fossil fuels in the dust and may relegate nuclear power to the dustbin. Later this month the LA Board of Water and Power Commissioners is expected to approve a 25-year contract that will serve 7 percent of the city's electricity demand at 1.997¢/kwh for solar energy and 1.3¢ for power from batteries. "This is the lowest solar-photovoltaic price in the United States,"
7,000+ Colleges and Universities Declare Climate Emergency and Unveil Three-Point Plan to Combat It
Common Dreams 7-10-18
The declaration came in a letter—which other education institutions are encouraged to sign—that was organized by the Environmental Association for Universities and Colleges (EAUC), U.S.-based higher education climate action organization Second Nature, and U.N. Environment Program's (UNEP) Youth and Education Alliance.
The letter, according to a statement from organizers, "marks the first time further and higher education establishments have come together to make a collective commitment to address the climate emergency," and outlines the three-point plan:
1. Committing to going carbon neutral by 2030 or 2050 at the very latest;
2. Mobilizing more resources for action-oriented climate change research and skills creation; and
3. Increasing the delivery of environmental and sustainability education across curricula, campus, and community outreach programs.
Civil disobedience rings climate-change alarm bell 'a little louder'
Reuters 7-5-19
British lawyer Farhana Yamin spent three decades writing papers on climate change threats, speaking on panels, and advising vulnerable countries on climate policy. But none of it led to much action to stop global warming, she said. So in April she tried a new tactic: gluing herself to the door of oil company Shell's headquarters in London, as part of a civil disobedience campaign for climate action, spearheaded by the Extinction Rebellion group. Two weeks later, with 1,200 protesters arrested, Britain became the first country to declare "a climate emergency".
UN fund removes veto power over climate projects
Climate Home News 7-9-19
Governments will be unable to unilaterally veto internationally-funded climate projects, after a deal was struck on Green Climate Fund rules that had hampered progress for years. Following intense backroom negotiations, the UN flagship climate fund's board agreed at 3am on a voting system to deploy when consensus fails. A year after a public boardroom meltdown, the move signals stronger collaboration between rich and poor country representatives, as they seek a fresh injection of funds.
Good read…

Europe's Heat Wave Inspires Ever More Radical Climate Protests
Daily Beast 7-2-19
As average temperatures continue to rise, it's understood these kinds of heat waves are set to become more frequent and intense, and activists—backed by extensive scientific evidence—believe radical action is needed now if such hellish heat is to be kept in check. … On Friday, when France had its hottest day ever at nearly 115 degrees, protesters participated in a pre-planned blockade on the Pont de Sully bridge at the edge of Paris to demand that their government declare a climate emergency and reduce carbon emissions. A video shows the activists sitting peacefully arm in arm. Then police with riot shields rip one person's goggles off and calmly douse the whole group with pepper spray. … On the weekend of June 22 activists from all over Europe, 8,000 strong, gathered in the Rhineland to shut down the lignite coal infrastructure of RWE, a German energy giant that has emitted so much climate-altering carbon dioxide into the world that a farmer in Peru is suing the company for the melting of a glacial lake that may destroy his home town of Huaraz.
Riot Police Teargassed Climate Protesters At Point-Blank Range
Buzz Feed 6-28-19
Paris police teargassed protesters staging a sit-in to demand action on climate change at point-blank range Friday, on a day when temperatures in France topped 110 degrees. The protesters belong to the group Extinction Rebellion — XR for short. XR first made headlines in the UK in April, when it shut down major streets around London for more than a week to demand a response to global warming.
French police criticised for using pepper spray on climate protesters
The Guardian 7-1-19
France's interior minister has asked the Paris police chief to explain a controversial riot police operation to remove climate activists from a bridge, after a video of officers using pepper spray and dragging protesters went viral on social media.
French Police Probed Over Rough Break-Up of Climate Demo
NYT 7-1-19
French prosecutors said on Monday they had opened a preliminary investigation after police used riot shields and pepper spray to clear scores of climate activists blocking a bridge over the Seine in Paris last week.
One climate crisis disaster happening every week, UN warns
The Guardian 7-7-19
This means that adapting to the climate crisis could no longer be seen as a long-term problem, but one that needed investment now, she said. "People need to talk more about adaptation and resilience." Estimates put the cost of climate-related disasters at $520bn a year, while the additional cost of building infrastructure that is resistant to the effects of global heating is only about 3%, or $2.7tn in total over the next 20 years. … Until now, most of the focus of work on the climate crisis has been on "mitigation" – jargon for cutting greenhouse gas emissions, and not to be confused with mitigating the effects of the climate crisis. The question of adapting to its effects has taken a distant second place…
Climate change: real estate worth billions could become obsolete – unless owners act now
The Conversation 7-3-19
The global value of real estate is estimated at US$217 trillion – that's roughly 2.7 times the GDP of the entire world. Of this, $162 trillion worth is residential, $29 trillion worth is commercial and $26 trillion worth is agricultural land. A conservative estimate is that global real estate consumes 40% of global energy annually and accounts for more than 20% of international carbon emissions. … In England and Wales, it is estimated that 10% of residential property stock (worth £570 billion) and 18% of commercial stock (worth £157 billion) does not meet these minimum standards. If these properties are not retrofitted to become more energy efficient, they will become obsolete and lose value, since the owners will no longer be allowed to let them. Put this way, the cost of achieving an energy transition is less daunting, because the cost of not acting is equally (if not more) expensive. It's even reasonable to expect benefits to the economy from the growing building retrofit industry.
Climate crisis carries unknown cost; SEC backlash; world leaders sound alarm
Financial Times 7-3-19
But if you want another reason to sweat, ponder this question: have investors priced the cost of climate change? The geeks at McKinsey think the answer is "no". The management consultancy is not usually considered to be a bastion of "green". But it is now using oodles of research dollars to assess what climate change will mean for specific finance and business niches. … It could also cause value shifts in the sovereign and municipal bond markets, since some countries and regions will struggle to cope with climate change on limited taxpayer resources. (How can you price a 30-year Spanish government bond if Spain is afflicted by drought in a decade? Or a 30-year bond from Florida, if the state is beset by floods and hurricanes, with no income tax?) … If you need (yet another) reason to worry about the heat, consider this: a group of former world leaders have just warned that climate change is a bigger threat than nuclear war.
Nuclear power is helping to drive the climate crisis
The Guardian 7-2-19
Has the Confederation of British Industry got its head in the sand, or in the record levels of carbon-intensive concrete just poured at the Hinkley C nuclear site. Nuclear power, apart from destroying biodiversity throughout its life cycle, produces up to 37 times the CO2 emissions of renewable energy sources, owing partly to the mining and refining of uranium.
Australian cities are declaring a 'climate emergency', but does that actually mean anything?
ABC 6-26-19
Sydney Lord Mayor Clover Moore has declared a "climate emergency" on behalf of the Sydney local government. This makes Sydney the 26th Australian local government to do so, after the UK became the first country to declare a climate emergency in early May, following weeks of climate-change street protests. … "Unless there's actually a written declaration that refers to an Act, and I haven't seen one, then that's all it is — symbolism,"… "This is stage one, this is 'tell the truth', and hopefully we can get through the [next] two [demands] as quickly as possible,"
Helium, Sand, Phosphorous…

Peak scarcity: Top supply shocks humanity isn't prepared for
RT 7-5-19
According to some estimates, humanity currently uses resources 50 percent faster than they can be regenerated, but several major resource shocks have gone underreported – and may change the way we live irrevocably. Pressure on oil and metals resources have long been known, but impending lesser-known supply issues for other key materials that have gone largely unnoticed outside of the extraction industry could lead to price spikes, massive backward shifts in technology, and even global conflict in the coming decades.  While the element helium is incredibly abundant in the universe (second only to hydrogen) it is not abundant here on Earth, so we can't just ramp up production when people realize we've almost run out.
.
LEGISLATION, ELECTIONS & POLICY
.
Climate Crisis Lawsuits Expanding Worldwide: 'A Global Phenomenon' to Hold Governments and Corporations Accountable
EcoWatch 7-5-19
An analysis published Thursday details how lawsuits that aim to push governments to more ambitiously the address the climate emergency and make polluting corporations pay for the damage caused by their sizable contributions to global warming are growing in popularity around the world. The new report from the Grantham Research Institute at the London School of Economics and Political Science — Global Trends in Climate Change Litigation: 2019 Snapshot — focuses on the 1,328 legal actions related to the climate crisis filed between 1990 and May of this year, with cases launched in more than two dozen countries.
Squamish declares climate emergency
The Squamish Chief 7-3-19
"I think the students that have come forward here... have spoken loudly that we only have 11 years to make significant changes on the climate change front, and that requires all of us to act," said Coun. Jenna Stoner. "It's not just symbolic. I'm really hoping that there's enough detail in there that it shows both to council, staff and our community that we're really serious about taking action on climate change."
DNC will consider holding a climate debate amid protests
WaPo 7-5-19
The prospect of a Democratic presidential debate focused on climate change just took a step closer to becoming reality. But such a single-issue face-off is still far from being a done deal. Leaders of the Democratic National Committee want the organization to consider a proposal to host a climate-specific debate ... The DNC will decide on whether to allow such a debate at its next meeting in August. The decision amounts to a slight concession from party leaders, who have argued the dozen presidential debates already scheduled provide ample opportunity for candidates to discuss climate change. … the only thing the procedural maneuver assures is that the idea of a climate debate will still be a topic of hot debate among Democrats for weeks to come. If approved by that panel, the full 447-member committee will vote to decide on whether to stage a climate debate. The full committee meets next in late August in San Francisco.
LA Creates Climate Emergency Department In Wake Of Catastrophes
Patch 7-4-19
Through the Climate Emergency Mobilization Department, workers who have been displaced or affected by climate change will be able to seek employment assistance. The office will also address local environmental concerns, such as pollution and health problems caused by living near potentially toxic areas. "From our out-of-control wildfires to the Midwest's 1,000-year floods ... there's no question that we're well in the throes of a deadly and increasingly dangerous global climate emergency,"
Paris declares 'climate emergency'
AFP 7-8-19
The declaration also said Paris city hall would create a "climate academy" with the aim of better educating the young and the public about the issue.
U.S. Mayors Pressure Congress on Carbon Pricing, Climate Lawsuits and a Green New Deal
Inside Climate News 7-2-19
The mayors of hundreds of U.S. cities called on Congress this week to pass legislation to put a price on carbon emissions, citing the financial and social strains their communities are already experiencing because of climate change. After some contention, they also voiced opposition to any congressional action that would limit cities' ability to sue fossil fuel companies for damage linked to climate change. That vote marked a stand by the mayors against one of the key policy trade-offs sought by big oil companies that have backed the idea of carbon pricing.
France announces tax on air travel in climate push
Climate Home News 7-9-19
Under the plan, plane tickets will be taxed for all flights departing from France, except those to Corsica and France's overseas territories. Transit flights are exempt. It will add €1.50 ($1.68) to the cost of a plane ticket in economy class within the European Union and €3 to an economy ticket outside the EU. In business class, the levies will be €9 and €18 respectively.
.
THE ARCTIC
.
" More than 100 wildfires in the Arctic Circle released 50 megatons of carbon dioxide into the atmosphere in June. They're still burning"…

'Unprecedented' Wildfires Burned Across the Arctic Circle In June
Vice 7-4-19
Across the Arctic, more than 100 wildfires are releasing clouds of carbon dioxide and other harmful emissions into the atmosphere. The fires have been burning across the Arctic Circle in Siberia and Alaska for weeks. Though fire is a natural part of some Arctic ecosystems, scientists are calling the wildfires "unprecedented" for the month of June based on their size and carbon dioxide emissions. "These are some of the biggest fires on the planet, with a few appearing to be larger than 100,000 hectares,"
Rising tundra temperatures create worrying changes in microbial communitie
PHYS ORG 7-8-19
Rising temperatures in the tundra of the Earth's northern latitudes could affect microbial communities in ways likely to increase their production of greenhouse gases methane and carbon dioxide … About half of the world's total underground carbon is stored in the soils of these frigid, northern latitudes. That is more than twice the amount of carbon currently found in the atmosphere as carbon dioxide, but until now most of it has been locked up in the very cold soil. The new study, which relied on metagenomics to analyze changes in the microbial communities being experimentally warmed, could heighten concerns about how the release of this carbon may exacerbate climate change. "We saw that microbial communities respond quite rapidly—within four or five years—to even modest levels of warming,"
Glacial melting in Antarctica may become irreversible
The Guardian 7-9-19
Antarctica faces a tipping point where glacial melting will accelerate and become irreversible even if global heating eases, research suggests. A Nasa-funded study found instability in the Thwaites glacier meant there would probably come a point when it was impossible to stop it flowing into the sea and triggering a 50cm sea level rise. Other Antarctic glaciers were likely to be similarly unstable. Recent research found the rate of ice loss from five Antarctic glaciers had doubled in six years and was five times faster than in the 1990s.
.
FOSSIL FUELS
.
Current pledges to phase out coal power are critically insufficient to slow climate change
Science Daily 7-1-19
The Powering Past Coal Alliance, or PPCA, is a coalition of 30 countries and 22 cities and states, that aims to phase out unabated coal power. But analysis shows that members mainly pledge to close older plants near the end of their lifetimes, resulting in limited emissions reductions.
As the Climate Crisis Accelerates, Big Utilities Go Slower on Cutting Carbon Emissions
EWG 7-3-19
Most utilities have reduced CO2 emissions over the past 10 years, largely from retiring coal-fired power plants. But the Energy and Policy Institute, or EPI, says several big utilities, including Duke Power and American Electric Power, are going to take it slower in the next decade. Last year, Duke Energy, the largest investor-owned utility in the country and the biggest CO2 emitter of all utilities, set a goal of cutting emissions 40 percent from 2005 levels by 2035. Between 2005 and 2017, Duke had already reduced emissions by more than 30 percent. But now Duke plans to reduce 2017-level emissions by just 13 percent by 2030. EPI says that's an annual rate of reduction that is 2.6 times slower than the rate of the previous 12 years.
In this climate crisis, natural gas is criminal
Cape Cod Times 7-6-19
"Any responsible steward of our environment should be outraged that we turn to oil and coal to fill our clean energy gap when natural gas supplies run low." Yes, I am outraged that we haven't already transitioned to 100% renewable energy for electricity, heating and cooling. We are in a climate crisis. To advocate for expanding any fossil fuel infrastructure, especially when we have access to all the renewable energy we need, is ludicrous.
Fuelling the climate crisis: why LNG is no miracle cure for Australia's coal addiction
The Guardian 7-7-19
On Thursday, Australia's emissions reduction minister, Angus Taylor, told parliament the country's thriving liquified natural gas (LNG) trade – a fossil fuel industry – was cutting global greenhouse pollution by 150 million tonnes a year. Two days earlier, an analysis by US-based researchers and anti-fossil fuel advocates the Global Energy Monitor found if all US$1.3tn worth of LNG developments planned across the globe went ahead they would do at least as much to drive the world into climate catastrophe as new coal investments, possibly more. … Some uncontested facts: the Australian industry has surged across the Top End in the past five years to a point where the country rivals Qatar as the world's biggest LNG exporter. Seven multi-decade developments have started production at Gladstone, Queensland, near Darwin and especially in northern Western Australia. Export earnings from LNG increased 61% in two years to almost $50bn, putting it behind only iron ore in value.
How Much Global Warming Is Fossil Fuel Infrastructure Locking In?
Inside Climate Change 7-1-19
"We have already built enough to take us over 1.5," said Ken Caldeira, an atmospheric scientist at the Carnegie Institution for Science and a co-author of the study. "For these 1.5 scenarios you would either need to retire CO2 emitting infrastructure early or have carbon dioxide removal strategies which are generally thought to be expensive." … "What we see now is a lot more carbon-emitting infrastructure than we saw a decade ago," Caldeira said. "The trajectory is not going to where we would like it to go to."
Four countries have declared climate emergencies, yet give billions to fossil fuels
Climate Change News 6-24-19
The UK, Ireland, Canada and France have all declared climate emergencies. But between them they give billions of dollars to support the fossil fuel industry at home and abroad. Fossil fuel subsidies can come in the form of tax breaks, financial incentives and support for companies exporting abroad.
Lots of graphs and figures. This is a great resource…

Which Countries Use the Most Fossil Fuels?
Resource Watch 5-2-19
Although renewable energy is growing rapidly around the world, fossil fuels still make up a majority of the world's energy use. In 2017, 81 percent of the energy the world consumed was oil, coal and natural gas. Nearly 15 billion metric tons of fossil fuels are consumed every year. Three countries use more fossil fuels than the rest of the world combined: China, the United States and India. Together, these countries consume 54 percent of the world's fossil fuels by weight, … But the United States is far from the top when it comes to per capita fossil fuel consumption: seven countries (Equatorial Guinea, Estonia, Singapore, Qatar, Trinidad and Tobago, United Arab Emirates, Kuwait) consume 10 or more tons of fossil fuels per person.
.
WEATHER
.
Antarctic blasts hits Australia TODAY bringing freezing temperatures, gale-force winds and heavy rain - and it's only going to get worse
Daily Mail 7-9-10
A pair of cold fronts are forecast to sweep over southeastern states throughout Wednesday and Thursday bringing damaging winds, hail, snow and rain in some areas for the next 36 hours. 'One of the strongest cold fronts so far this winter will sweep across South Australia this afternoon and evening,' Blizzards are expected in the New South Wales alpine areas above 1,700m from Wednesday evening.
Anchorage hits an official 90 degrees for the first time on record - with an asterisk
Ancorage News 7-5-19
But because the temperature of record is collected at an airport, it is sampled more frequently than on the hour, an NWS official in Anchorage said. Upon evaluation of minute-to-minute temperatures, the weather service said, meteorologists saw that at exactly 5 p.m. the temperature spiked to 89.6 degrees before cooling back down to 87.8 five minutes later.
We Just Lived Through The Hottest June Ever Recorded
MTV 7-3-19
The Copernicus Climate Change Service, an agency that provides and analyzes climate data for the European Union, issued a new report on Tuesday, July 2, which confirmed temperatures in Europe were hotter than average by over 2°C (or approximately 3.6 °F) in comparison to past Junes; globally, temperatures were 0.10°C (or 0.18°F) higher than average this June, CNN added, and climate scientists say that our entire globe is about 1°C hotter today than it was two centuries ago.
This is the report referenced above…

Record-breaking temperatures for June
Climate Copernicus 6-2-19
The map of temperature anomalies shown above, based on the latest C3S data, highlights just how unseasonably warm the end of the month was. Compared to the average for the same five days during 1981-2010 (the standard 30-year climatological reference period), temperatures of 6-10°C above normal occurred over most of France and Germany, northern Spain, northern Italy, Switzerland, Austria, and the Czech Republic.
Climate Change Fingerprints Were All Over Europe's Latest Heat Wave, Study Finds
Inside Climate News 7-2-19
The World Weather Attribution scientists zoomed in on France while the heat wave was still being felt to assess the impact of global warming. Using climate models and historical temperature records, they compared heat waves with and without the effects of human-caused greenhouse gases. They calculated that global warming had made the extreme June heat event at least five times more likely—and said the probability was likely even higher. "Without considering climate model results, the observed temperature record suggests that a heat wave like the one in June is now at least 10 times more likely than in 1901, and possibly 100 times or more, and that maximum heat wave temperatures are about 4 degrees Celsius [about 7°F] warmer now than in 1901,"
.
HEALTH
.
Indoor carbon dioxide levels could be a health hazard, scientists warn
The Guardian 7-8-19
Traditionally, the team say, it had been thought that CO2 levels would need to reach a very high concentration of at least 5,000 parts per million (ppm) before they would affect human health. But a growing body of research suggests CO2 levels as low as 1,000ppm could cause health problems, even if exposure only lasts for a few hours. Air pollution rots our brains. Is that why we don't do anything about it? The team say crowded or poorly ventilated classrooms, office environments and bedrooms have all been found to have levels of CO2 that exceed 1,000ppm, and are spaces that people often remain in for many hours at a time. Air-conditioned trains and planes have also been found to exceed 1,000ppm.
Acceptance & Revolution in the Face of Meltdown
The Future Is Beautiful
Through his work on Deep Adaptation, Jem offers three questions for humanity at this time: what do we most value, what must we let go of and what must we restore that has been lost?  Jem speaks about the experience of sharing his message with school children and sustainable development professionals alike and the fascinating differences in their response. He shares the personal existential and spiritual shifts that have come about in him as a response to this acceptance of inevitable societal collapse.
Climate Change and Its Impacts on Mental Health
Psychiatric Times 10-12-18
The reality of climate change is undeniable, catastrophic, and immediate. Its impact is already being felt throughout the world. Climate change is propelled along an inexorable course, creating ever-worsening environmental conditions destined to be with us long into the future. The degree of peril we and most other forms of life on this planet face is particularly linked to two unsustainable and unsupportable human derived factors: air pollution from the extraction and consumption of fossil fuels and large-scale animal agriculture. … Climate change poses one of the greatest threats to public health in modern times.2 Assuming we don't get annihilated by a meteor or extinguished by a nuclear winter from nuclear war, we will contend with the multiple and complex effects of climate disruption long beyond the time we successfully achieve the targeted reductions in global temperature. The effects of increasing global temperatures, rising sea level, excessive CO2 levels, droughts, and other extreme weather events, reflected most recently by the spate of historic hurricanes, cyclones, and wildfires, combine to threaten the health, well-being, and economic stability of individuals, communities, and nations worldwide.
.
---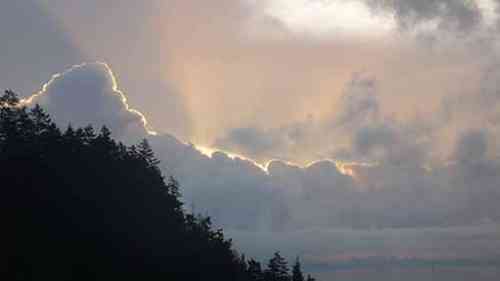 ADAPTION AND RESILIENCE
.
Bringing Power to India's Electricity Deserts
Hakai
7-4-19
In 2014, India signed the Paris Agreement, pledging to generate 40 percent of its power from non-fossil fuel sources by 2030. By 2018, the nation had already exceeded its original five-year benchmark: 35 percent of the country's electricity now comes from renewable sources … the newfound abundance of electricity is built on two novel technologies: modified Stirling engines that can burn cow dung fuel and "floatovoltaics"—floating solar panels (FPVs). Originally designed in the 1800s, Stirling engines are a type of external combustion engine. A modern version of the device, developed by NASA in the 1980s, connects to a biogas chamber that can use almost any biological substance as fuel. A model manufactured by Netherlands-based Microgen Engine Corporation, for instance, produces 1,000 watts of electricity per hour on roughly two to three kilograms of dry cow dung.
This is the story of Kiritimati (pronounced Ki-ri-si-mas) in the Pacific – the largest coral atoll in the world. Excellent read…

Climate crisis: Migration cannot be the only option for people living on 'drowning' islands
Colorado State Uiversity 7-3-19
Raised no more than two metres above sea level at its highest point, Kiritimati is one of the most climate vulnerable inhabited islands on the planet. … In Kiritimati, a few mechanisms have been created to help islanders. For example, the Kiribati government has implemented a program, "Migration with Dignity," with the aim of creating a skilled workforce able to find good employment abroad. The government has also purchased 6,000 acres on Fiji in 2014 to try and ensure food security as the environment changes. … International aid could resolve many future problems and preserve this astonishing and beautiful place for humans, nonhuman animals and plants, but the lack of support from wealthy nations makes options like this difficult for residents of small island states to consider. Artificial islands have been created in Dubai – why not here?
Europe 'Could Get 10 Times' Its Electricity Needs from Onshore Wind, Study Says
Climate Change News 7-6-19
An increased rollout of onshore wind turbines across Europe could technically provide the continent with more than 10 times its existing electricity needs, according to a new paper. … While they note that generating 100% of Europe's power from wind would not actually be feasible due to social, economic, and political constraints, the scientists say their estimate gives a "significantly higher" figure than most previous assessments of wind potential.
.
---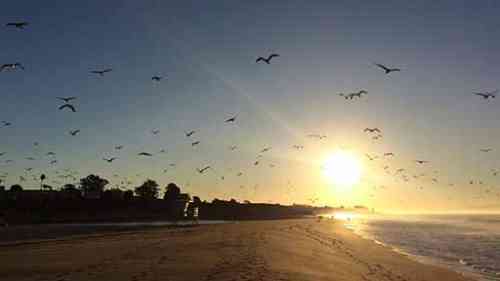 WILDLIFE & THE ENVIRONMENT
.
Analysis finds US ecosystems shifting hundreds of miles north
Science Daily 7-1-19
Researchers used 50 years of data on bird distributions and concluded that ecosystems have shifted northward by hundreds of miles. The data suggests that climate change and other phenomena are at play.
High-Impact Opportunities Exist to Restore Tropical Rainforests Around the World
Truthout 7-7-19
The green belt of tropical rainforests that covers equatorial regions of the Americas, Africa, Indonesia and Southeast Asia is turning brown. Since 1990, Indonesia has lost 50% of its original forest, the Amazon 30% and Central Africa 14%. Fires, logging, hunting, road building and fragmentation have heavily damaged more than 30% of those that remain. … The five countries with the largest areas of restoration hotpots are Brazil, Indonesia, India, Madagascar and Colombia. Six countries in Africa – Rwanda, Uganda, Burundi, Togo, South Sudan and Madagascar – hold rainforest areas where restoration is expected to yield the highest benefits with the highest feasibility.
Melissa Price approved uranium mine knowing it could lead to extinction of 12 species
The Guardian 7-4-19
The document also shows the environment and energy department recommended conditions that would require the developer, Cameco, to ensure the project would not result in the extinction of up to 11 stygofauna, which are tiny groundwater species. But Price instead adopted a weaker set of conditions aimed at reducing the risk to groundwater species but which the department said contained "significant uncertainties" as to whether or not they would be successful.
Climate change and deforestation together push tropical species towards extinction
Science Daily 7-8-19
Only 38 per cent of tropical forest is 'wildlife friendly' as a result of deforestation, increasing the likelihood that vulnerable species will go extinct, say scientists. … For millennia, wildlife around the world has moved up and down mountains and towards or away from the equator to cope with changes in the Earth's temperature. The deforestation of tropical forests is creating a patchwork landscape where natural habitat is disconnected and confined to smaller spaces between a mass of farmland. … Tropical deforestation between 2000 -- 2012 led to a vast amount of forest area, bigger than India, losing its ability to link tropical wildlife with a habitat that would protect them from rising temperatures. Today, only 38 per cent of tropical forest allows resident wildlife to avoid climate warming by moving uphill or towards the poles.
USDA Indefinitely Suspends Honey Bee Tracking Survey as States Get Approval to Use Bee-Killing Pesticide
Common Dreams 7-8-19
On the heels of the EPA's June approval of a bee-killing pesticide, the White House said it would stop collecting data on declining honey bee populations—potentially making it impossible to analyze the effects of the chemical and the administration's other anti-science policies on the pollinators. The number of honey bee hives in the U.S. dropped from about six million in 1947 to just 2.4 million in 2008, with 2018 being the worst year on record for hive loss. Beekeepers reported last year that 40 percent of honey bee hives had collapsed, due to a combination of factors including the use of pesticides.
Fish die-offs linked to hotter summers
PHYS ORG 7-8-19
Fish die-offs in Wisconsin lakes are expected to double by mid-century and quadruple by 2100 due to warmer summer temperatures, according to a study published today in the journal Nature Climate Change. … The scientists used climate projections to forecast fish die-offs driven by warming summer temperatures over the coming decades. Their results indicate a sobering future for common species such as bluegill, walleye, largemouth bass and northern pike that inhabit these lakes. In the modeling, significant numbers of fish die-offs occurred with an increase of just 2 degrees Celsius, which the globe is on track to surpass by 2100.
.
---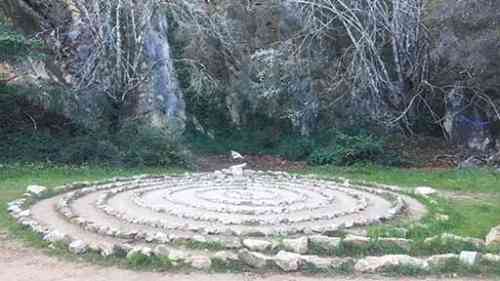 PROTESTS • EXTINCTION REBELLION • RESISTANCE
Great article. Check it out…

Yes, climate marches are working
inhabit
7-5-19
Climate Outreach suggests that the visuals used by both the media and the activists themselves also have a role to play in their reputation and supporters they attract. According to the climate communication advisors, visuals that show the negative impacts of climate change alongside positive solutions help people understand the gravity of the crisis. Climate Outreach also encourages "careful use" of protest imagery, since many people still do not identify with activism. However, to the extent that protest images show diversity and unification– rather than aggression– this new research indicates these images may be the turning point toward finally achieving political action, together.
Climate strike: Youth activism is giving their parents' generation a second chance
Salon 7-5-19
The students' success in cracking business-as-usual policies should not be minimized. The climate strikes managed to accomplish more than any endless meetings or committees or recent movements by adults; they completely changed the climate narrative in our burg and forced adults to recognize the climate crisis as an emergency. … When a school administrator took my youngest son, Massimo, behind closed doors, berated him and told him to go back to class, my son told the administrator: "Do your job," meaning make climate education part of the curriculum.
Wuhan: Police crackdown on anti-pollution protests
China Worker 7-7-19
A week of large street protests began in Yangluo, an outer sub-district of Wuhan, on June 28, when around 10,000 local residents marched against construction of the Chenjiachong waste-to-energy plant (incinerator) which has sparked widespread safety concerns. Yangluo has a population of over 300,000.
.
Fridays for Future
.
'The Climate Crisis Doesn't Go on Summer Holiday, And Neither Will We,' Says Greta Thunberg as #FridaysForFuture Returns to the Streets
Common Dreams 7-5-19
"As days passes by, so does our future draw nearer. It doesn't matter the course you study nor your age, we need you to join climate justice," said organizer Oladosu Adenike, sharing a photo of schoolchildren in Nigeria. Youth in Dhaka, Bangladesh held signs that read "save the Earth, save yourself" and "come foward to save our tomorrow." Tweeting from Turkey, 11-year-old Deniz Çevikus reported from a popular spot beside the Bosphorus that "people are interested but shy."
After months of protests, middle school climate activists get — almost —what they wanted
Iowa City Press 6-26-19
Board members expect in July to pass a climate change resolution, which would require the school district to tackle a laundry list of environmental causes. The resolution does not include the specific targets student protesters lobbied for, but will prompt schools to do the following:
• Pay a consultant to calculate carbon dioxide emissions and work to reduce emissions
• Pay a consultant to calculate the current energy use met through renewable sources and work to increase this type of energy use
• Find ways to increase recycling
• Begin advocating on a local, state and federal level for non-partisan, "commonsense" climate policies
• Create more curriculum and educational opportunities addressing climate change, climate literacy and climate advocacy
.
Greta Thunberg
.
Sheryl Crow dedicates 'Soak Up The Sun' to Greta Thunberg at Glastonbury
NME 6-28-19
A day after hundreds of Glastonbury 2019 festival-goers joined the Extinction Parade protest, Sheryl Crow kept up this year's theme of environmental activism by dedicating 'Soak Up The Sun' to 16 year-old activist Greta Thunberg. During her set she also called on fans to help protect the planet.
Harry and Meghan support climate campaigner Greta Thunberg
Argus 7-3-19
THE DUKE and Duchess of Sussex have followed Swedish climate activist Greta Thunberg on Instagram as part of efforts to raise awareness of environmental campaigners. … "So deeply ingrained is this thinking that it has been considered part of the natural order that humankind's development comes at the expense of our planet. "Only now are we starting to notice and understand the damage that we've been causing. "With nearly 7.7 billion people inhabiting this Earth, every choice, every footprint, every action makes a difference."
Greta Thunberg Says Meat Is Stealing Her Future
Live Kindly 6-26-19
Vegan climate activist Greta Thunberg has said that meat, dairy, and eggs are "stealing" her generation's future. Livestock production is one of the greatest drivers of climate change. … A growing amount of research is linking animal agriculture to the planet's deteriorating state. Raising livestock for food generates vastly more carbon emissions than plant-based food. In September, the United Nations Environment Programme (UNEP) named meat "the world's most urgent problem."
Elderly climate protesters nicknamed 'Greta's oldies' gather to back teen activist's cause
Standard 7-1-19
A group of elderly climate activists inspired by teen protester Greta Thunberg have decided to gather once a week to champion her cause. Those gathered have nicknamed themselves "Greta's gamlingar", which roughly translates from Swedish to "Greta's oldies".
.
Extinction Rebellion
.
JOIN XR USA: on their website
.
XR NEWSLETTERS & EVENTS: on their website
.
XR USA: on YOUTUBE
.
Extinction Rebellion plots return to Norfolk County Hall for latest NDR western link protest
Eastern Daily Press 6-5-19
With Norfolk County Council's cabinet poised to finalise its preferred route for a western link to the Northern Distributor Road on Monday, July 15, protestors from Extinction Rebellion's branch in Norwich have selected this date for their next statement. … "However, while I feel we've been listened to more, the fact the council still seems to want to press forward with this road shows our message has not yet been received."
Extinction Rebellion Clare disrupts Irish Open
Green News 7-4-19
At 1:20 pm, just as Shane Lowry was approaching the 18th green at the golf tournament, the Clare-based climate activists unfurled a huge banner that read "Game Over: Climate Action Now!" The local branch of the international movement said that it did so to appeal to the four-day event's global TV audience to demand urgent action by the world's governments to prevent a climate catastrophe. "We disrupted the golf event for a few moments to draw attention to the unimaginable disruption to our world.
Local activists bring global movement Extinction Rebellion to Seattle
The Seattle Globalist 7-26-19
On an afternoon in May, about 150 people marched from downtown Seattle to the Amazon Spheres, then laid down their bodies and their hand painted signs onto the ground next to the giant glass balls. The protesters started a "die-in," getting down prone on the fresh grass, breathing quietly in silence for 11 minutes. A few Amazon employees came out to watch, capturing the bizarre scene on their phones.
Extinction Rebellion plans two-week Heathrow drone shutdown
CDP 7-5-19
The climate activist group will organise 'day after day' of chaos across a two week period. The protest is part of a bid to stop flights, the leaked document reveals, in a wider move to combat plans to expand the airport. "There is the opportunity to transform the humble drone into a David which allows us to stop the Goliath of Heathrow and the global aviation industry from destroying us." The plans outline how drones would be flown no higher than 6 feet and weigh less than 7kg as well as been flown away from designated flight paths to ensure 'non-violent action'.
Extinction Rebellion to stage 'die-in' at Royal Opera House as protest against BP sponsorship
Evening Standard 7-5-19
Extinction rebellion are set to stage a die-in at the Royal Opera House to protest against the oil giant BP's sponsorship of the theatre. Activists will simulate being dead outside the theatre to disrupt the arrival of audiences for the evening performance of Carmen from 6pm on Tuesday. The performance of Georges Bizet's opera is due to be screened nation-wide via the BP-sponsored Big Screens event as the campaign group is set to target major oil companies in a series of protests this week.
Same die-in different article…

Opposition to oil sponsorships in the arts spreads in London
CBC 7-3-19
Dozens of climate-change activists held a "die-in" at the Royal Opera House in London on Tuesday, as audience members arrived for a performance of Carmen, demanding the opera house end its sponsorship with oil and gas company BP. The protesters, part of a group called the Extinction Rebellion, handed out red flyers with the slogan, "Keep Carmen, Drop BP."
Extinction Rebellion protest closes major Cambridge city centre roads
Cambridge News 7-6-19
A mass protest from climate change activists Extinction Rebellion will coincide with one of Cambridge's biggest annual events this weekend - and it's expected to cause traffic chaos across some of the city centre's busiest streets. According to google maps, traffic is building around Fen Causeway and along Lensfield Road. The demonstration will take place from 8am until 5pm on Saturday, July 6, and the group says it will block vehicle access to a number of roads in the city.
.
---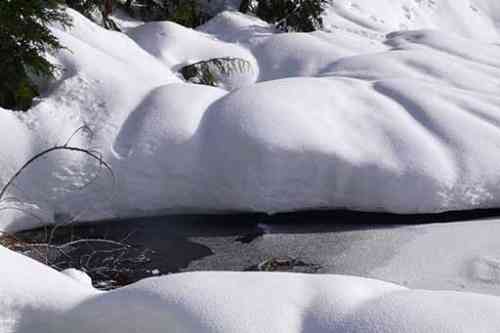 CLIMATE STUDIES
.
Two-degree climate goal attainable without early infrastructure retirement
Science Daily
7-1-19
If power plants, boilers, furnaces, vehicles, and other energy infrastructure is not marked for early retirement, the world will fail to meet the 1.5-degree Celsius climate-stabilizing goal set out by the Paris Agreement, but could still reach the 2-degree Celsius goal.
Breaching a 'carbon threshold' could lead to mass extinction
PHYS ORG 7-8-19
In the brain, when neurons fire off electrical signals to their neighbors, this happens through an "all-or-none" response. The signal only happens once conditions in the cell breach a certain threshold. Now an MIT researcher has observed a similar phenomenon in a completely different system: Earth's carbon cycle. … Today's oceans are absorbing carbon about an order of magnitude faster than the worst case in the geologic record—the end-Permian extinction. But humans have only been pumping carbon dioxide into the atmosphere for hundreds of years, versus the tens of thousands of years or more that it took for volcanic eruptions or other disturbances to trigger the great environmental disruptions of the past. Might the modern increase of carbon be too brief to excite a major disruption? According to Rothman, today we are "at the precipice of excitation," and if it occurs, the resulting spike—as evidenced through ocean acidification, species die-offs, and more—is likely to be similar to past global catastrophes.
Producing graphene from carbon dioxide
Science Daily 7-8-19
The general public knows the chemical compound of carbon dioxide as a greenhouse gas in the atmosphere and because of its global-warming effect. However, carbon dioxide can also be a useful raw material for chemical reactions. A working group has now reported on this unusual application. They are using carbon dioxide as a raw material to produce graphene, a technological material which is currently the subject of intense study.
Study shows pollution dramatically reducing solar power generation in China
Techxplore 7-9-19
An international team of researchers has found that air pollution in China is dramatically reducing the amount of power that is generated by solar cells in that country. In their paper published in the journal Nature Energy,
Study projects a key role for carbon capture and storage in China
PHYS ORG 7-9-19
A new study of China's long-term power generation mix under the nation's ETS projects that until 2065, renewable energy sources will likely expand to meet these targets; after that, carbon capture and storage (CCS) could be deployed to meet the more stringent targets that follow. … The study projects a two-stage transition—first to renewables, and then to coal CCS. The transition from renewables to CCS is driven by two factors. First, at higher levels of penetration, renewables incur increasing costs related to accommodating the intermittency challenges posed by wind and solar. This paves the way for coal CCS. Second, as experience with building and operating CCS technology is gained, CCS costs decrease, allowing the technology to be rapidly deployed at scale after 2065 and replace renewables as the primary power generation technology.
---
Global Warnings
QMS: Time to disconnect greed from the welfare of earth, if survival means anything. I like trees.
Paul Beckwith: "I declare a global climate change emergency to claw back up the rock face to attempt to regain system stability, or face an untenable calamity of biblical proportions."
Kevin Hester: "There is no past analogue for the rapidity of what we are baring witness to. There has been a flood of articles ... 2C is no longer attainable and that we are heading for dangerous climate change"
Magi Amma: We need to turn on a dime at mach nine!
...
Equivalencies:
• 1 gigatonne = 1 billion tons
• 1 gigatonne Carbon = 3.67 gigatonnes CO2
• 1 part per million (ppm) of atmospheric CO2 = 7.81 gigatonnes CO2
• 1 part per million of atmospheric carbon = 2.13 gigatonnes of carbon
Enjoy!