The Weekly Watch
Submitted by Lookout on Sun, 04/21/2019 - 7:11am
There is a Time...
The rose breasted grosbeaks arrived this week. The redbuds are done and the dogwoods fading. It made me think about timing. It is a big part of being a musician. The art of joke telling .........timing. Certainly we are living in interesting times....when war is peace; truthtelling illegal and lying is main stream; more drilling, pipelines, and extraction promoted and climate collapse ignored; a time when food is fast and health erodes; college impoverishes and public education is privatized; and on and on...irony within irony. Despite the insanity, spring inspires rebirth...the essence of the Easter story and Passover. For gardeners it is planting season. For politicians it is the start of election season. It is a time to renew our sense of nature and humanity. We'll also take a look at the weeks news.
Before we look at the news...Let's talk gardening.
"It's time for planting old-timers say. The fallow field will no longer barren lay"
J.U. Lee
What to plant and when? Well that's wrapped in lots of legend and lore...and a little bit of science. There are many online calendars available...
https://garden.org/apps/calendar/
https://www.almanac.com/gardening/planting-calendar#
https://www.burpee.com/growingcalendar
https://www.apieceofrainbow.com/printable-planting-calendar/
Plus there are regional guides like "Golden Gate Gardening" for you left coasters.
https://www.indiebound.org/book/9781570616174
Here's another for the Sacramento area.
http://sacmg.ucanr.edu/Gardening_Guide/
and for the SE
Here's one for Georgia
http://extension.uga.edu/publications/detail.html?number=C943&title=Vege...
Virginia
https://www.pubs.ext.vt.edu/content/dam/pubs_ext_vt_edu/426/426-331/426-...
and a nicely formatted calendar for the Louisville Area.
http://www.louisvillegrows.org/urban-agriculture/garden-resources/planti...
A simple search should bring you to a planting calendar for your particular region.
As you can imagine there's lots of folklore about when to plant...
https://www.farmersalmanac.com/good-friday-gardening-folklore-27185
Plant peas, beets, lettuce, and other cool weather varieties when the first leaves appear on the lilac bush.
When lilac flowers are in full bloom plant corn, beans and squash.
When lilac flowers have faded plant cucumbers, squash and bean seeds
When elm leaves are the size of a penny plant kidney beans.
When you hear spring peepers (treefrogs), it's time to plant peas.
When the daffodils begin to bloom it is time to plant peas.
When peach and plum trees are in full bloom plant hardy crops.>
When the blossoms of the apple tree begin to fall, plant your corn seeds.
When dandelions are blooming plant beets, lettuce, spinach, and carrots.
Plant cabbage when the dogwood is in full bloom or when apple blossoms bud.
Set out tomato transplants when the first ladybugs appear from hibernation.
Potatoes can go in the ground about the time forsythia blooms.
Plant potatoes when the shadbush flowers.
Tomatoes can be set out when lily-of-the-valley is in full bloom.
Plant peppers and eggplant outside when bearded iris is in bloom.
Gardeners and farmers thought that Good Friday was the best day for planting because it was the only day of the year when the devil was thought to be powerless.
https://guernsey.osu.edu/program-areas/master-gardener-volunteers/season...
Many people plant by the moon
https://mooncalendar.astro-seek.com/gardening-moon-calendar-guide-april-...
Today is Easter...So where are the eggs, bunnies, and chocolate?
Well in answer to the age old question, the chicken must come before the egg
https://www.motherearthnews.com/homesteading-and-livestock/raising-chick...
In 2003, paleontologist Jack Horner discovered a 68-million-year-old T. rex fossil in Montana. Inside its thigh bone, scientists found a blood vessel they were able to analyze. Their phylogenetic analysis revealed that, genetically speaking, the domestic chicken is the closest living relative of T. rex.
https://www.wideopenpets.com/a-brief-history-of-chickens/
Permaculture egg production
https://www.youtube.com/watch?v=ajXQeCa6694 (2 min)
How to manage chickens in your garden. (10 min)
https://www.youtube.com/watch?v=9QvSJ8sp9Z8
Check out these nest boxes designed for pastured chickens
https://bestnestbox.com/pages/about-us
One of the videos available at the link above...
Okay so you don't give a cluck about chickens, how about rabbits?
Up until the 19th century, domestic rabbits had been bred purely for their meat and fur, but during the Victorian era, many new 'fancy' breeds were developed for the hobby of breeding rabbits for showing. Industrialization also meant that many people moving from the country to the expanding towns and cities, brought rabbits with them; apart from poultry, they were the only 'farm' animal to be practical to keep in town. Although many of these rabbits were bred for meat, it became increasingly common among the rising middle classes to keep rabbits as pets. http://www.bunnyhugga.com/a-to-z/general/history-rabbits.html
There's a number of approaches by various producers.
https://survivalblog.com/?s=raising+rabbits
Visit a farm with pastured rabbits (19 min)
https://www.youtube.com/watch?v=QH5yYvyZC3Q
Lambs (another Easter/Passover animal) on pasture and then a combination of chicken and rabbits on polyface farm.
https://www.youtube.com/watch?v=kevcL3arH7Y (16 min)
Here's an effort to raise rabbits in a more natural way...
https://www.motherearthnews.com/organic-gardening/permaculture-gardening...
Rabbits are an excellent source of manure.
https://permaculturenews.org/2016/12/16/raising-rabbits-source-manure/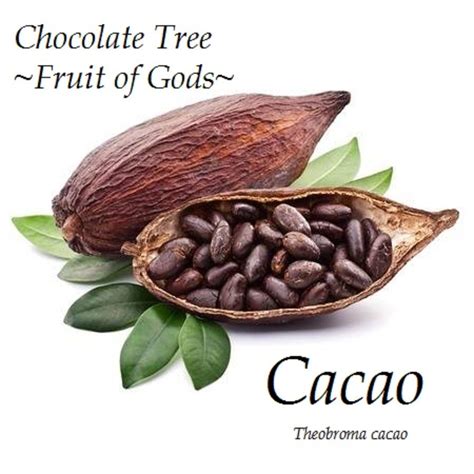 Let's make chocolate!
https://www.youtube.com/watch?v=V-4FsJ6-bzc (9 min)
Chocolate may be the "food of the gods," but for most of its 4,000-year history, it was actually consumed as a bitter beverage rather than as a sweet edible treat.
https://www.smithsonianmag.com/arts-culture/a-brief-history-of-chocolate...
You can grow chocolate as a house plant.
https://www.youtube.com/watch?v=j_80vA4eK7Y (13 min)
Here's a piece by a Vermont chocolate producer
https://practicalselfreliance.com/grow-chocolate-tree-indoors/
Well that's it for the Easter basket...eggs, rabbits, and chocolate. So much for the pagan fertility symbols, let's look at some of the week's news.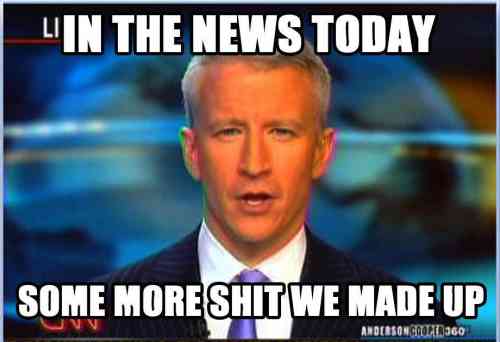 The news is key. Really it is about reliable information. Growing up there were three channels broadcast - ABC, CBS, NBC. Then there were a slew of cable news channels - CNN, FOX, MSNBC... Today there is social media with Facebook, Twitter, Goggle, Apple, Amazon....Now with AI algorithms to track our every move. Additionally with the loss of net neutrality we are increasingly at the mercy of our ISP. Control at every level. A Surveillance and Propaganda state.
Max and Stacy discuss our censorship state... (1st 15 min)
https://www.youtube.com/watch?v=dGurXdzOrng
Omission is the first trick....
And, my friends, in this story you have a history of this entire movement. First they ignore you. Then they ridicule you. And then they attack you and want to burn you. And then they build monuments to you. And that, is what is going to happen to the Amalgamated Clothing Workers of America. - union leader Nicholas Klein in 1914
https://www.snopes.com/fact-check/first-they-ignore-you/
They want to silence truth tellers...
George Galloway spoke outside Julian's prison this week
https://www.youtube.com/watch?v=AXAlUE_1VzE (9 min)
Governments explain why they are persecuting Julian
https://www.youtube.com/watch?v=1efOs0BsE0g (2 min)
After police clash with pro Julian Assange protesters in Ecuador, RT's Caleb Maupin looks at how the charges against the Wikileaks founder tar basic press practices.
https://www.youtube.com/watch?v=-4aVT7fzJGw (5 min)
As with the Occupy movement (and the yellow vest), US media is ignoring the Extinction Rebellion gathering in London and around the world this week.
https://rebellion.earth/2019/04/19/international-rebellion-update-4-busi...
There were even some US actions...
https://www.truthdig.com/articles/a-climate-rebellion-in-downtown-new-york/
My local buddies have not heard it mentioned, nor had they heard of Greta...
who spoke to the EU Parliament this week.
https://www.youtube.com/watch?v=14w8WC1I3S4 (13 min)
Hat tip to protesters at my Alma Mater Auburn this week when they confronted CIA's Haspel
We must imagine a new world...in order to create one. (7.5 min)
https://theintercept.com/2019/04/17/green-new-deal-short-film-alexandria...
Interview with the artist and co-writer
https://www.democracynow.org/2019/4/18/we_can_be_whatever_we_have
There are paths...
Pat Bowcock explains how she left her 9-5 lifestyle to live in tune with the land, creating her own five acre permaculture smallholding, that is her home, her work and her life.
https://www.youtube.com/watch?v=c37WnsBGWC8 (7 min)
LILAC ("low-impact living, affordable community") cohousing has been built on an old school ground in the suburbs with energy-efficient buildings. The place is high density—three-quarters of a hectare, with 50 people living on it—but has been developed to provide housing for lots of people living and working with the same ethics.
https://www.youtube.com/watch?v=Mh96D7zK5q4 (7 min)
"maybe it's the time of year, or maybe it's the time of man
I don't know who I am, but life is for learning"
Joni Mitchell
However the hoax of russiagate represents a clear symptom of our media dilemma. Stephen Cohen discusses the story with Paul Jay (video or text) https://therealnews.com/series/reality-asserts-itself-stephen-cohen
Chris Hedges and Aaron Mate delve into a media critique worth the watch (25 min)
The oligarchs imagine a very different world...one which they own and control. Division is a key tactic... The US tries to own the western hemisphere. (video or text)
https://therealnews.com/stories/trump-administration-working-to-divide-c...
The US is trying to expel Venezuela's UN ambassador
https://therealnews.com/stories/unprecedented-us-efforts-to-expel-venezu...
Cuba is now a target of our aggression...
https://therealnews.com/stories/us-tightens-noose-on-cuba
Trump's announcement to cut humanitarian aid to Central America will not have much effect. It's the military aid that reinforces brutality in Guatemala and Honduras, says Prof. Adrienne Pine https://therealnews.com/stories/cut-military-aid-not-humanitarian-aid-to...
Larry Wilkerson discusses the likelihood of a war with Iran (video or text)
https://therealnews.com/stories/whos-the-real-terrorists-trump-intensifi...
https://therealnews.com/stories/pompeo-is-setting-the-stage-for-a-war-wi...
And now we expand wars into Africa. Is there no end? (video or text 2 parts)
https://therealnews.com/series/black-alliance-for-peace-revives-black-an...
President Trump called former President Jimmy Carter for the first time last weekend. Trump told him that he is particularly concerned about how China is "getting ahead of us."
"And do you know why?" Carter said. "I normalized diplomatic relations with China in 1979. Since 1979, do you know how many times China has been at war with anybody? None. And we have stayed at war". Carter said the United States is "the most warlike nation in the history of the world" https://www.tpr.org/post/president-trump-called-former-president-jimmy-c...



NZ XR action
Will we heed the call of XR? Will we restore and enhance the biosphere? Will we stop all these insane wars? If so we must imagine a new world and begin the journey....a rebirth of humanity. I do believe we are the 99% and could usher in major cultural and economic changes, but the propaganda machine is powerful. Keep speaking truth to power and helping to educate and participate in the struggle.



We must make the transition...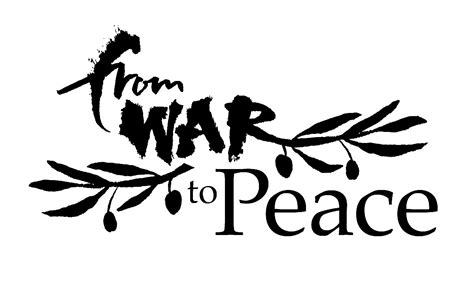 Which side are you on?
So the world turns. Seasons come and go. The birds migrate and plants bloom in their time in the ever changing fabric of nature. XR, Greta, the sunrise movement, and others are all trying to get the oligarchs to recognize it is time...time to stop drilling and pumping planetary poison, time to create societies that cooperate rather than compete, time to place people and planet above profit, time to restore our ecosystems, time to live in harmony with each other and end these oil based wars, time to invest in improving lives of ordinary people...time...past time.

"Turn! Turn! Turn!"
Pete Seeger
To everything - turn, turn, turn
There is a season - turn, turn, turn
And a time to every purpose under heaven
A time to be born, a time to die
A time to plant, a time to reap
A time to kill, a time to heal
A time to laugh, a time to weep
To everything - turn, turn, turn
There is a season - turn, turn, turn
And a time to every purpose under heaven
A time to build up, a time to break down
A time to dance, a time to mourn
A time to cast away stones
A time to gather stones together
To everything - turn, turn, turn
There is a season - turn, turn, turn
And a time to every purpose under heaven
A time of love, a time of hate
A time of war, a time of peace
A time you may embrace
A time to refrain from embracing
To everything - turn, turn, turn
There is a season - turn, turn, turn
And a time to every purpose under heaven
A time to gain, a time to lose
A time to rend, a time to sew
A time for love, a time for hate