This rhetoric is getting out of hand
Submitted by gjohnsit on Mon, 04/15/2019 - 10:57am
What in the Hell is a "terrorist nation"?
If it's a place where some terrorists have come from, then the United States is a terrorist nation.
And how in the f*ck does illegal immigration = sleeper cell?
This sort of hyperbolic rhetoric is designed to get people so scared that people get killed.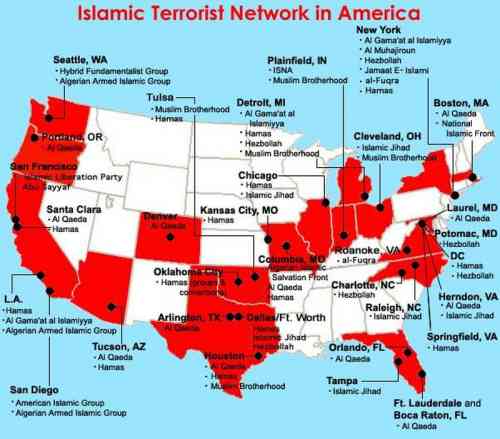 What exactly is this map showing?
If there are actual terrorists in this country then they would be getting arrested. Or are they saying that the right-wing press has scooped the FBI?
Or more likely, this is intentionally designed to get people killed.
WHAT CHAOS?!?
Has anyone bothered to check the numbers other than me?
Does this look like an invasion to you?
Yet even Democrats are starting to use the term "chaos".
This will all end in bloodshed if people don't stop with the alarmist rhetoric.