Nowhere to Go
Submitted by

Cant Stop the M...

on Sun, 03/24/2019 - 5:04am
I've had a hell of a week. Of course, that often goes without saying when one interacts with the U.S. medical establishment. But I thought my experiences of the last week might elucidate how far that institution has degraded. Some of you might be surprised. I know I was.
"I keep trying to be a cynic, but it's impossible to keep up."
--Lily Tomlin
We lefties (and righties who are interested in the truth) often talk of our medical establishment as "broken." But the course of our discussion generally shows that we mean "broken because the best possible medical care should be available to everybody, not just the rich." That's true, of course.
"I would accept that as an axiom."
--Mr. Spock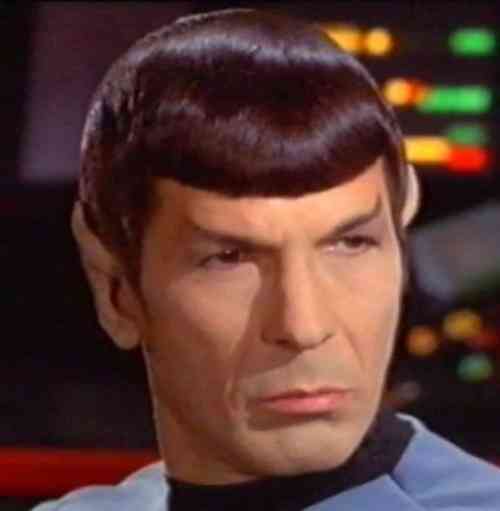 My experiences of the last few weeks have shown me that we need to expand the definition of broken.
Ten years ago, more or less, my mother's husband started showing signs of dementia. She cared for him until last December. In other words, she cared for him until it became literally impossible to do so. That choice would not have been mine, and it seems clear, now, that it was a poor decision. No doubt, if any apologists for the U.S. medical establishment read this, they will try to use that less than stellar choice to defend the establishment from criticism. In American politics, which consists primarily of character assassination, ordinary people and dissidents serve as the scapegoats that enable United States politics and economics to continue unchanged. In this case, the deflection of blame would be analogous to blaming people for not getting into a car with a broken engine in a timely fashion.
Most of the time, my mother's husband can't speak anything but gibberish, though he can still say yes and no. It's anybody's guess how much he can understand of what people say. While he was able to speak, he told my mother that he was having hallucinations. She had to remove pictures from the walls in her bedroom because at night, in bed, he thought they were people coming into the house. Near the end, he thought the kitchen counter was trying to kill him. He essentially no longer slept. And, of course, if he no longer slept, that meant my mom couldn't either. After weeks of this, she finally put him into an institution.
I say all this, not because I enjoy violating his privacy, but because it's imperative you understand the situation.
The institution was about like you'd expect: understaffed with people who are underpaid. Most of the staff were well-meaning but overburdened. The few who were not, who did things like leave their shifts without telling anyone and joke about giving patients incorrect medication, were able to continue their shitty behavior for quite a while before being caught and removed--because that's what happens in resource-starved institutions. There's little time for oversight.
But this is not a critique of the assisted living facility.
Last week, my mother's husband attacked two staff. He tried to strangle them. God only knows what he was actually seeing.
The staff, not surprisingly, called 911 and had him taken to the emergency room of our local hospital.
Which is where our story really begins.
You should understand that we have an above-average hospital. It's associated with a large university, and is probably the best hospital in the state.
Which makes what happened so much worse.
When my mom got there, they had him in restraints with a security guard on the door. But apparently, they had neither effectively sedated nor effectively hydrated him. He was still struggling against his bonds, alternately yelling and crying.
I had never in my life considered that a hospital in a post-industrial "developed" nation could fail to sedate someone who had quite literally transformed into a homicidal maniac. At this point, his mind was clearly nothing but a torment to him. Basic human decency should dictate that he should be knocked out. I'm saying this with his well-being in mind, not anybody else's, even my mom's. If I were in physical agony, shouldn't I be fed enough opiates to counteract the pain? Particularly if I were likely not far from death? Why is mental agony any different?
As for him not being hydrated, which basically means that they did not, at that point, have him on an IV, I can only ascribe that failure to the following:
"It looked like Syria."
--my mom
The emergency room had fifty-five patients on stretchers in the hallways. There was literally nowhere to stand. Twenty-five more were lined up waiting to be placed, I suppose, on more stretchers--there certainly weren't any rooms. "I thought it would get better when they built the new tower, but it's only gotten worse," lamented a nurse.
I will take a moment here to express my anger at his doctor, who had not managed to write him a prescription for a sedative though my mom had been trying to get that done for over two weeks. And as I criticize her, let me explain that, just as with the hospital, this is an above-average doctor. She gives her patients automatic weekly appointments. If you don't need to come in, you cancel. Thus, any time one of her patients needs an appointment, they never have to wait more than a week. That shows an unusual level of concern for her patients, at least in my experience.
This is how things play out withNot, let it be said, 1% levels of money. I'm sure no one with hundreds of millions or billions of dollars has to suffer through events like these. But we have enough money to cover the ridiculous expense of health care, at least for a while. I'm not telling the story of what it's like for a working person or poor person to encounter the American healthcare system. I hope that all of you are extrapolating while you read, asking yourselves "If this is what it's like for someone with money, what is it like for those without?"
If you can imagine this, there was actually debate about whether or not to discharge my mother's husband before he got stabilized on medication. In other words, before the right chemical combination, the one that would enable him not to try to strangle people, was found.
How could there even be a question about whether or not to discharge a man in that situation?
Eventually, they admitted him.
My poor mother was actually celebrating the fact that they admitted her husband to the hospital for stabilization instead of discharging him, a course of action which would never have been in question in a sane society.
As of this writing, we still don't know where we're going to send him once he's stabilized. Unless his aggressive behavior disappears on the new pharmaceutical cocktail, he will obviously need to be restrained, whether by sedation or actual restraints. It is apparently illegal for any institution other than a hospital to restrain people whether by sedation or actual restraints. I'm sure that the laws criminalizing the use of restraints were passed in response to elder abuse; I'm equally sure that about as much thought was put into those policies as gets put into cooking a hamburger at the local Micky D's. Putting the kindest possible interpretation on those laws, I'd guess that the legislators were reacting emotionally, without thought, to the problem of elder abuse. A more balanced view might suggest that they were simply doing the quickest thing possible to shut up whichever constituents were agitated about elder abuse. Carefully crafting a policy, which involves considering multiple possible intended and unintended consequences, was clearly not on the menu that day.
I hope it's clear that while I'm not thrilled with the hospital, they too, just like the assisted living facility, are operating with absolutely inadequate resources: not enough trained staff, not enough staff period, not enough rooms in either the emergency room or the hospital itself. What this situation really demonstrates is a catastrophic failure of policy, brought on by a catastrophic failure in both economics and politics.
Or perhaps I shouldn't describe it as a failure, but as a rousing success on the part of the elites who have, for most of my life, enthusiastically pursued the aim of dismantling every civilization they can get their hands on, including the ones they live in.
Just another day in the kingdom of the wrecking ball.
How are the rest of you?