Bernie Wants Me to Send Him $100
Submitted by

divineorder

on Thu, 10/11/2018 - 2:31pm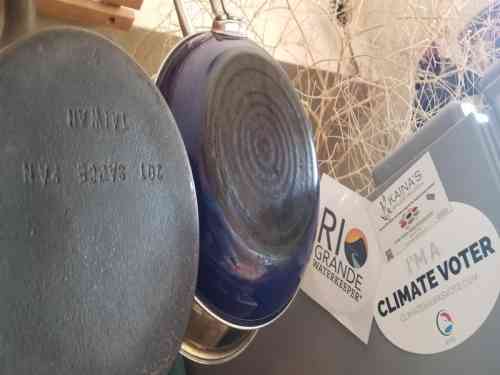 WTF? Uhm, no Bernie. Is the upcoming election important? Maybe so, but sending you $100 is not going to happen. I think you know why.
Email received today:
Stopping an unstable president who is a liar

Dear [divineorder]

We are in a pivotal moment in American history, and the election on November 6 will determine, to a very significant degree, the future direction of our country.

Do we continue with a one-party, right-wing government in Washington led by a pathological liar with strong authoritarian tendencies? Or, do we stand up to Trump and fight for an agenda that represent all Americans, and not just the 1%?

That's what this election is all about.

So today, I am happy to share that I will be going out on the campaign trail for an eight-day, nine-state tour with stops in Indiana, Michigan, South Carolina, Iowa, Wisconsin, Arizona, Colorado, Nevada and California.

In these states, I am going to do everything I can to win support for progressive candidates for the U.S. Senate, the U.S. House, Governor and state legislature.

In the midterm election of 2014, the United States had the lowest voter turnout since World War II. The result: Republicans won landslide victories all across the country. That has got to change, and that is what this campaign swing is all about.

Along with the candidates, I'm going to do everything I can to get working people and young people involved in the political process and to the polls.

I hope to see some of you at these events, but today I want to ask you to help fund this effort to elect candidates who will lead the fight to stand up to Donald Trump.

Can you make a $100 donation to support my re-election campaign and my efforts to elect progressive candidates all across the county? I would not ask if this were not important. I cannot do it without your help.

It has never been more important for millions of working people and progressives all across this country to come together, to take a stand against authoritarianism and oligarchy. Our job is to revitalize American democracy, end the collapse of the middle class, and to create a nation of economic, social, racial, and environmental justice.

At a time when Republicans want to suppress the vote, we have to increase voter turnout. At a time when Republicans continue their war against women, we have to elect more women to local, state and federal offices, and at a time when Trump wants to throw 32 million people off the health care they have, we have got to guarantee health care to all as a right not a privilege through a Medicare-for-all, single-payer program.

In this election, we must not only defeat the Trump agenda, but we must also fight for a government that represents all of us. That's why I am going out on the road to support a number of great progressive candidates before November's election.

And I am thankful to know that we are in this fight together and the political revolution continues.

In solidarity,

Bernie Sanders
Some good descriptions of current reality in this email, but no, not going to send him any more money.
Action is needed and wanted, for sure, and Bernie talks a good game and he is out there organizing.
However, I am tending toward thinking more than voting is needed.
In a rational world, no one would have to go to jail to get climate action.
But in our world apparently it's required, so thank heaven for climate protestershttps://t.co/272l0m8v9h @ClimateDisobey

— Bill McKibben (@billmckibben) October 10, 2018
We voted by mail recently. Sad there were no Green candidates on our ballot . We have not been working on political campaigns, instead supporting, among other actions, the divest movement.
Many many thanks to all who are working to divest their college campuses from fossil fuels. It's one thing that continues to give me real hope! https://t.co/L1jxyG59Ci

— Bill McKibben (@billmckibben) October 10, 2018
McKibben has been to jail over climate, as has Jill Stein. Would I go to jail? How important is the future to me?
Climate crisis is here now. The death toll is rising rapidly. In WWII we overhauled our economy to fight fascism in 6 months. Now we need an emergency #GreenNewDeal to put Americans to work saving our children's future from climate meltdown. https://t.co/zvJ0yCrbWp

— Dr. Jill Stein (@DrJillStein) October 10, 2018
Would love to stop or slow down the RepubaDems and Trump, but no, Bernie, I will not be sending you any money.