Outside the Asylum
Submitted by

Cant Stop the M...

on Wed, 06/20/2018 - 5:18am
Some folks here at caucus99percent have asked those of us who reject mainstream political assumptions to start explaining more clearly what we DO believe. This thread is my response to that. I'm going to use this thread to uncover and piece together my own political philosophy. I also would like this thread to provide a place for everybody's questioning of assumptions, the more fundamental the better--and not just assumptions I want to question! I hope that everybody feels free to bring their own questioning and imaginings to the table.

Come outside.
Welcome to my new thread, . For those who like , no worries: I'll still be writing up one of those every other week or so.
I've called this thread in reference to a character in Douglas Adams' book So Long And Thanks for All the Fish. Wonko the Sane, whose real name is John Watson, is a former marine biologist who lives Outside the Asylum. You couldn't do better than to listen to this guy's dramatic rendition of the character:
But for those of you who don't like to click through to videos, here's a more abridged version:



…
…
Wonko the Sane is Douglas Adams' way of talking about freeing oneself from conventional thinking. What does it take to do so? First, it requires a willingness to focus on what's right in front of you, and not on what you expect to see--which is more difficult than it sounds. Secondly, it requires space--what Virginia Woolf once called "a room of one's own." This last is essential. Wonko needs to retreat from the world in order to think clearly, because the assumptions of the mainstream are insane, and existing within them is likely to drive him crazy.
It's worth noting how mild the insanity is that drives Wonko to create the Asylum. Needing directions for how to use a toothpick represents a de-skilling and dumbing down of the culture, or, at the very least, the assumption on the part of businesses that their customers are that unskilled, untaught, and stupid. But at least the toothpick instructions are not brutal. They're not trying to start a war.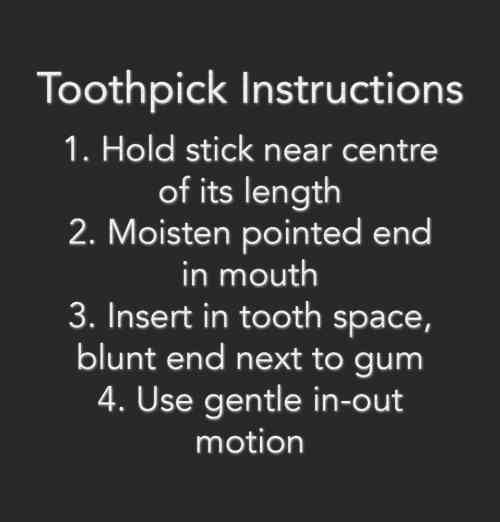 What would Wonko make of Russiagate, or of the notion that people who have policy differences with Democratic Party leadership want to beat Congressman John Lewis the way he was beaten in Selma? What would he make of the idea that Jeremy Corbyn is a Russian mole?
These days, you might have to go Outside the Asylum just to engage in rational thought.
Becoming a hermit is one response (and an understandable one) to a set of insane, ingrained cultural assumptions. But being a hermit precludes community and, while it is a sort of political statement to retreat in such a fashion, it's a pretty limited one. Also, not everybody can build a house like Wonko's (though, in fairness, California real estate prices weren't AS insane in the eighties as they are now. Still, a house on the Pacific would have been beyond the reach of most of us, even then. And some of us don't have the money to retreat even in North Florida or Tennessee.)
If you don't have the money or the temperament to become a hermit, if you want to engage in social activity without being trapped inside the Asylum, what do you do?
Well, you could create a Temporary Autonomous Zone.
Hakim Bey, born Peter Lamborn Wilson, was a Sufi, an anarchist, a poet and a theorist. He published a book in 1991 in which he described a particular social phenomenon he called a Temporary Autonomous Zone:
This is Wikipedia's definition of a Temporary Autonomous Zone, or TAZ:
The book describes the socio-political tactic of creating temporary spaces that elude formal structures of control. The essay uses various examples from history and philosophy, all of which suggest that the best way to create a non-hierarchical system of social relationships is to concentrate on the present and on releasing one's own mind from the controlling mechanisms that have been imposed on it.
Historically, carnivals such as All Fool's Day, when the lowly are treated like aristocrats, are good examples of temporary autonomous zones, but there are many types with many intents or none.
In the formation of a TAZ, Bey argues, information becomes a key tool that sneaks into the cracks of formal procedures. A new territory of the moment is created that is on the boundary line of established regions. Any attempt at permanence that goes beyond the moment deteriorates to a structured system that inevitably stifles individual creativity. It is this chance at creativity that is real empowerment.
Next week I'll go deeper into the concept of a TAZ, and its sister, the Semi-Permanent Autonomous Zone. These two concepts are fundamental to all my political thinking these days. This week I just wanted to put the concept and the reason for adopting it out there. A civilization that has so far lost its head is not a civilization in which I can stay and stay sane.
Please chime in with any thoughts y'all have about TAZ, any assumptions (the more fundamental the better) you want to question, or anything at all you want to say! And while you're doing that, here is some excellent music for you to listen to, if you like. The album, Hallucination Engine, was written in response to Hakim Bey's idea of a Temporary Autonomous Zone, and I wrote most of my dissertation to it:
They even brought William Burroughs out to play.
Good morning to all.