Something Old, Something New, Something Borrowed, Something Blue
Submitted by

Cant Stop the M...

on Wed, 02/21/2018 - 5:24am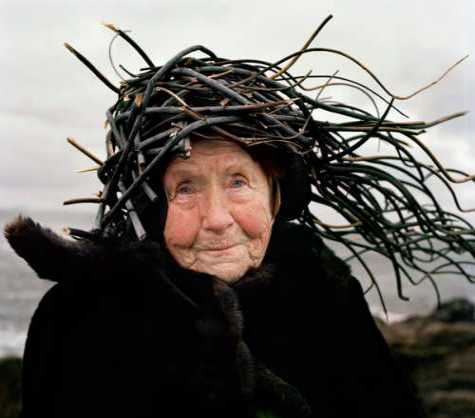 My Something Old today is one of the Seven Ancient Wonders of the World.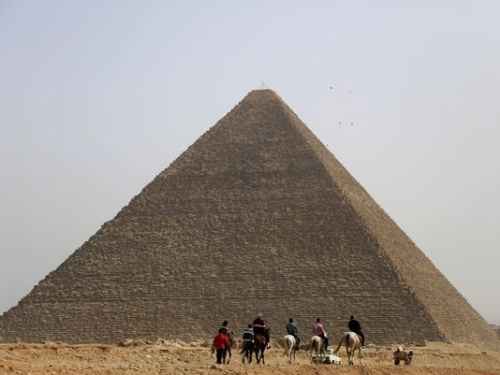 The idea that there are Seven Wonders of the World is itself an interesting cultural artifact, because not every list agreed. Greeks loved to make lists, best-ofs, or in this case, must-sees (themata). I've tried to find out for the purposes of this article who, particularly, came up with the following list, which remains the most popular:
Great Pyramid of Giza
Hanging Gardens of Babylon
Statue of Zeus
Temple of Artemis
Mausoleum of Halicarnassus
Colossus of Rhodes
Lighthouse of Alexandria
Making this list really makes me want to play Civilization.
I haven't, as of this writing, figured out which particular classical author came up with that list. I fear I may have to actually enter a real library and read real books. Every article gives me the same two or three names, but nobody says who came up with what list. The oldest mention of any Wonders comes from Philo of Byzantium in 225 BCE. I guess he didn't put the Hagia Sophia on his list because it wasn't built yet ;-). Too bad he didn't have a Tardis.
https://www.ancient.eu/The_Seven_Wonders/
Two scholars working at the library of Alexandria made early lists of classical wonders: the historian Herodotus (484 – ca. 425 BC) and the scholar Callimachus of Cyrene (ca. 305–240 BC). Their writings haven't survived.
Maybe they haven't survived because someone burned down the Great Library. Turns out it wasn't Julius Caesar. It was Aurelian, much later, suppressing a revolt by Queen Zenobia of Palmyra, proving that even the better empires behave like asses.
Of all the seven classical wonders, only the Great Pyramid remains.
The Great Pyramid of Giza (also known as the Pyramid of Khufu or the Pyramid of Cheops) is the oldest and largest of the three pyramids in the Giza pyramid complex bordering what is now El Giza, Egypt. It is the oldest of the Seven Wonders of the Ancient World, and the only one to remain largely intact.
Based on a mark in an interior chamber naming the work gang and a reference to fourth dynasty Egyptian Pharaoh Khufu, Egyptologists believe that the pyramid was built as a tomb over a 10 to 20-year period concluding around 2560 BC. Initially at 146.5 metres (481 feet), the Great Pyramid was the tallest man-made structure in the world for more than 3,800 years.
https://en.wikipedia.org/wiki/Great_Pyramid_of_Giza
Wow. No wonder they were impressed. 3,800 years is a long time. It's funny that the oldest Wonder is also the only one still around.
I'm more impressed by the skill involved in building it. I know little of building construction, but this sounds seriously impressive:
The accuracy of the pyramid's workmanship is such that the four sides of the base have an average error of only 58 millimetres in length.[7] The base is horizontal and flat to within ±15 mm (0.6 in).[8] The sides of the square base are closely aligned to the four cardinal compass points (within four minutes of arc)[9] based on true north, not magnetic north,[10] and the finished base was squared to a mean corner error of only 12 seconds of arc.[11]
https://en.wikipedia.org/wiki/Great_Pyramid_of_Giza
Sometimes I wonder if ancient human civilizations weren't as inept as we think they are, just because they didn't have iphones and space robots.
Apparently it was both taller and, well, had more layers in ancient times. It's lost about twenty-five feet in height:
It is thought that, at construction, the Great Pyramid was originally 280 Egyptian cubits tall (146.5 metres (480.6 ft)), but with erosion and absence of its pyramidion, its present height is 138.8 metres (455.4 ft).
And it used to be encased in large, heavy rocks. Well, it still is, but another layer of large, heavy rocks.
At completion, the Great Pyramid was surfaced by white "casing stones" – slant-faced, but flat-topped, blocks of highly polished white limestone. These were carefully cut to what is approximately a face slope with a seked of 5½ palms to give the required dimensions. Visibly, all that remains is the underlying stepped core structure seen today.
https://en.wikipedia.org/wiki/Great_Pyramid_of_Giza
Apparently, an earthquake in the 14th century took off the outer layer.
The Great Pyramid of Giza was NOT built by slaves. Shame on all those Europeans who assumed that.
Looks like it was Herodotus was to blame for that one. How do we know? Apparently we found some pyramid builders' graves:
Hawass said the builders came from poor families from the north and the south, and were respected for their work – so much so that those who died during construction were bestowed the honour of being buried in the tombs near the sacred pyramids of their pharaohs.
Their proximity to the pyramids and the manner of burial in preparation for the afterlife backs this theory, Hawass said. "No way would they have been buried so honourably if they were slaves."
https://www.theguardian.com/world/2010/jan/11/great-pyramid-tombs-slaves...
That sounds pretty convincing, actually.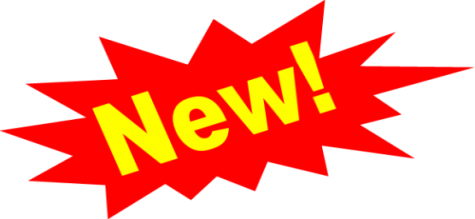 I hope y'all aren't bored with the Great Pyramid yet, because there's Something New to tell about it!
They made the first significant new discovery about the Great Pyramid of Giza since the 1800s last year.
For centuries, scientists and archaeologists have probed inside the largest and oldest of Egypt's famed pyramids.But until now none had stumbled upon a 30-meter-long space hidden within its limestone and granite walls.

https://www.sciencenews.org/article/mystery-void-discovered-great-pyrami...
The way they discovered this new space is as interesting as the void itself:
High-energy particles from outer space have helped uncover an enigmatic void deep inside the Great Pyramid of Giza.
Using high-tech devices typically reserved for particle physics experiments, researchers peered through the thick stone of the largest pyramid in Egypt for traces of cosmic rays and spotted a previously unknown empty space.
https://www.sciencenews.org/article/mystery-void-discovered-great-pyrami...
Some people are going BAH HUMBUG. There are probably lots of spaces inside--doesn't mean it's a room. They could be right, but it's intriguing.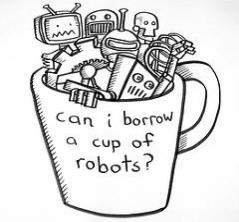 Evidently, we have borrowed a lot of our food from the Germans.
The Germans obviously contributed hamburgers and frankfurters to our cuisine (hot dog!), but it goes farther than that. There are, for some reason I don't understand, a fair number of German immigrants who came to Mexico and Texas. They adapted their native schnitzel and turned it into chicken-fried steak.
Schnitzel:
Chicken fried steak:
https://dannwoellertthefoodetymologist.wordpress.com/2016/08/29/borrowed...
The American South salutes you, deutsche freunde!
I'm a little less happy with your contribution of scrapple.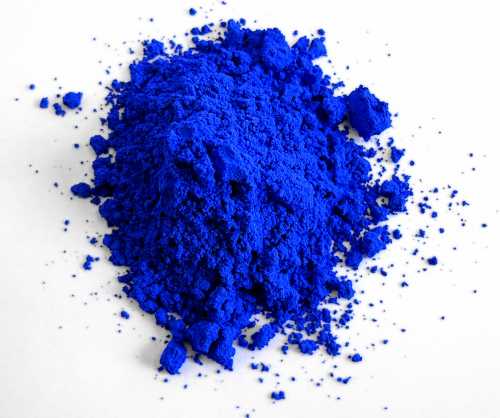 The bluefish (Pomatomus saltatrix) is the only extant species of the family Pomatomidae. It is a marine pelagic fish found around the world in temperate and subtropical waters, except for the northern Pacific Ocean. Bluefish are known as tailor in Australia, elf in South Africa, and shad in KwaZulu-Natal. Other common names are blue, chopper, and anchoa.
A widespread fish, they mostly like hugging coasts, although occasionally they school in the open sea.
They are found in pelagic waters on much of the continental shelves along eastern America (though not between south Florida and northern South America), Africa, the Mediterranean and Black Seas (and during migration in between), Southeast Asia, and Australia. They are found in a variety of coastal habitats: above the continental shelf, in energetic waters near surf beaches, or by rock headlands. They also enter estuaries and inhabit brackish waters.Periodically, they leave the coasts and migrate in schools through open waters.
https://en.wikipedia.org/wiki/Bluefish
Some of them just visit Florida, and others come to stay:

Along the U.S. East Coast, bluefish are found off Florida in the winter. By April, they have disappeared, heading north. By June, they may be found off Massachusetts; in years of high abundance, stragglers may be found as far north as Nova Scotia. By October, they leave the waters north of New York City, heading south (whereas some bluefish, perhaps less migratory, are present in the Gulf of Mexico throughout the year).
https://en.wikipedia.org/wiki/Bluefish
They are often used as sport fish, hooked for the competitive thrill of landing one, rather than as something tasty to eat (though sharks seem to like them).
They are quite aggressive. Here's some footage of a bluefish trying to attack an underwater camera. Apparently he doesn't like surveillance either:
How are y'all today?