Friday Night Photos - I don't have a lot Edition
Submitted by

Bollox Ref

on Fri, 01/12/2018 - 6:46pm
Here's a snap of a hail storm from a few years ago. Much damage all round.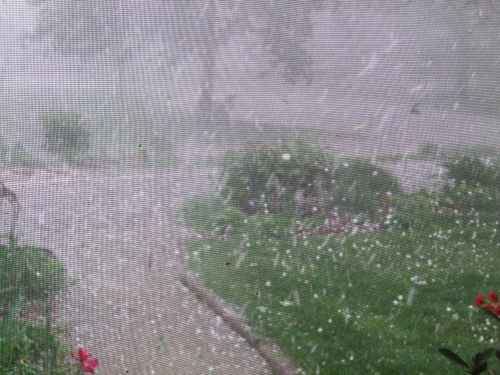 This is Fred from yesterday, wishing that you all keep warm this frigid new year!
Now, off to enjoy linguine with clams/sauce. Just keep the noise down. The neighbours at Daily Kult might hear.