Disarm
Submitted by

QMS

on Tue, 09/26/2017 - 5:00am
Hello c99%. Welcome to the Tuesday open thread. Hope this finds you well. Just a general essay today to hit on a few hot button issues, while trying to find humour in the interpretations of said topics. Hope a little chuckle dribbles out of our seriousness. Not trying to make lite of the heavy mental loads that weigh down our otherwise sparkling conceptions. Since comedians give us the news in a much clearer format than the MSM pundits, perhaps laughter is a better perception than depression?
A rhetorical question:
If con is the opposite of pro, then is Congress the opposite of progress?
It does make some sense in a funny way...
"Politics" is derived from the words "poly" meaning "many", and "tics" meaning "blood-sucking parasites."
Too many or uber poly ticks...
Looking into the origins of the word senate, I see it meant "council of elders" which came from the latin senex old men (see senile).
Do not steal – the government does not like competitors.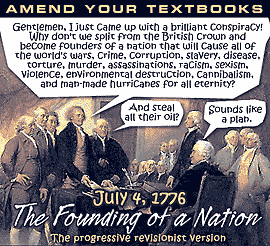 Climate study: extreme weather may be caused by unlicensed witches casting wrong spells in well-meaning effort to destroy Trump
Hat tip to The People's Cube A very funny site.
Seriously, we need to disarm to stop conflict. Oh my, what's one revolutionary to do...maybe use the 50 state strategy Dean came up with? Yeah, the MIC has spread out all of their cash cows in almost every state in the union. See Bernie's F-35A, or two of my local defcon's (defence contractors): Raytheon and Textron (of illegal cluster bomb fame). My little state has 1669 defence contracts for 2016 valued at $331,635,146. So we protest that immoral waste of capital. Target the company offices, that will piss off TPTB. And if the neighbouring states do the same, we will start to see the mountain of warfare the DOD has built into it's web. 50 states, 50 protests, 50 focuses joined into one. Perhaps we can then raise awareness of how to dismantle and realign this hydra? Maybe. A soul's gotta have hope!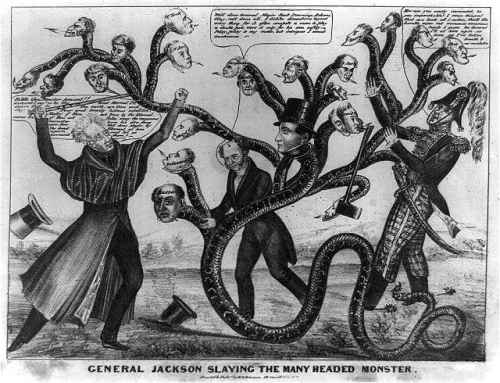 Share your hopes, humour and whatevah!
Peace, over and thru.