I got locked up in a train car four times today...
Submitted by

Bisbonian

on Sun, 07/16/2017 - 7:17pm
...after I finished helping build it.
To add insult to injury, Azazello shoved me toward the car repeatedly, with the butt of his rifle, and loaded me into the car.
http://harvardpress.typepad.com/hup_publicity/2017/07/are-you-an-america...
"Are You an American, or Are You Not?"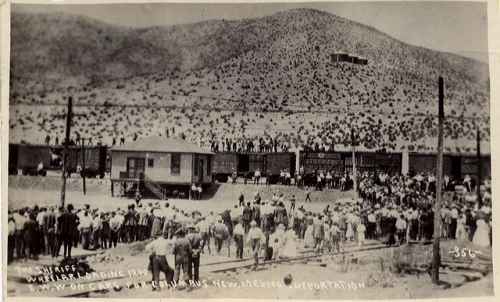 On July 12th, 1917, over a thousand striking mineworkers and their supporters were kidnapped and illegally deported from Bisbee, Arizona, in one of the largest vigilante actions in American history. In Borderline Americans: Racial Division and Labor War in the Arizona Borderlands, historian Katherine Benton-Cohen treats the episode as a critical moment in the historical creation of racial boundaries, one that the town of Bisbee is now marking with a series of events and conversations aimed at shaping a public reckoning with these issues that so obviously still vex the nation. Below, Benton-Cohen considers the "Bisbee Deportation" and the discussions now taking place around its centennial.