Submitted by

Robyn

on Mon, 11/09/2015 - 2:00pm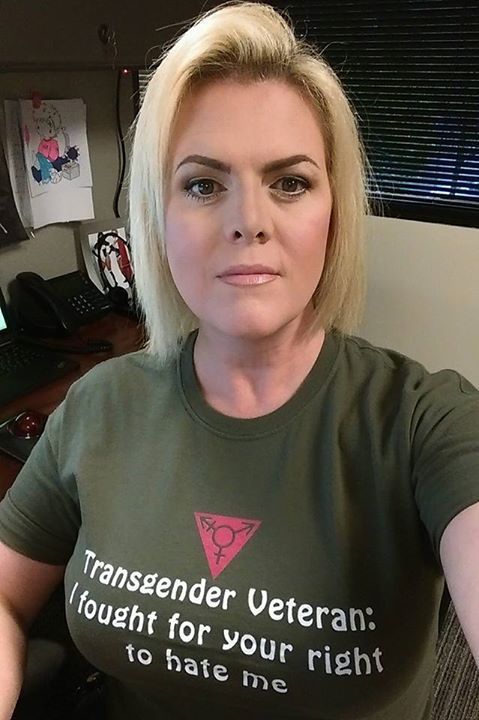 Carla Lewis is a transgender woman from Antioch Tennessee. She was discharged from the Air Force in 2010 for being gender dysphoric.
The 44-year-old's Facebook selfie from Friday has gone viral, with 11,000 likes and 14,000 shares.
I fought for your right to hate me.
The sentiment seems perfect for this Veterans Day.