Welcome to Saturday's Potluck
Submitted by studentofearth on Sat, 09/04/2021 - 5:00am

"Learn the rules like a pro, so you can break them like an artist."
Pablo Picasso
Morning, just finished rewatching a BBC series WarTime Farm about the challenges of running a farm during WII in Britain. It was a forced shift from traditional farming methods to modern commercial agriculture. Surprising number of technological advances from chemicals to machinery existed for significant time. The market for the products simply did not develop without government intervention.
When watching the series kept seeing parallels to actions of today's government making drastic changes to society and individual lives. Centralized planning on overdrive. Are we in an active World War and nobody thought to let us know?
Did not include a posted link to the youtube videos. Did not want to trigger them being removed for copyright issues.
________
Technology War Front
United States is working on not letting the Peoples Republic of China have access to a new Dutch machine using ultraviolet lithography to etch microchips.
The $150mn machine that will change the world
Amid the recent chip shortage, ASML's products have become central to a geopolitical struggle between the US and China, with Washington making it a high priority to block China's access to the machines.
...
Asia Pacific continues to hold the largest revenue share in the global market for EUV lithography, with Taiwan (Republic of China) expected to have an edge in the region over the forecast period from 2021 to 2026.
...
So far, the US government has successfully pressured the Dutch not to grant the export licenses needed to send the machines to China.
...
Company CEO Peter Wennink says that, in addition to demand from chip manufacturers, ASML is set to benefit from a trend towards "technological sovereignty," with the US and Europe looking to ensure local production of critical semiconductors.
One of the plans to minimize the disadvantage of no longer designing and manufacturing advanced chips in the United States was to focus on software to dominate 5G technology. The video uses all the right buzzwords for a worldwide coalition. The difficulty appears to be when companies need to make a choice between China and the US markets.
O-RAN an also-ran to Huawei 5G
China's 5G market is so much larger than America's that big players like Nokia are dropping out of the US-led software-based effort
Eighteen months ago the Trump administration dropped plans to create an American national champion to counter Huawei's dominant position in 5G broadband infrastructure. Instead, it endorsed a software-based approach known by the acronym O-RAN – Open Radio Access Networks.
...
By the end of 2020, China had built nearly 700,000 5G base stations, or 70% of the world's total, compared with only 50,000 in the United States. China will build another one million during 2021, providing 5G service to all cities with populations of 250,000 or more.

Huawei has about three-fifths of China's 5G infrastructure market and appears to suffer from no constraints in semiconductor availability for the buildout. Meanwhile, O-RAN has yet to get beyond initial tests.

Sweden's Ericsson, Huawei's largest competitor, waved off the O-RAN project as infeasible, but the number three telecom equipment provider, Finland's Nokia, joined the US industry umbrella group promoting the software approach.
...
Nokia dropped out of the O-RAN Alliance this week in response to an American decision to put some of Nokia's Chinese partners on the entity list that sanctions Chinese companies whose activity is deemed threatening to US national and security interests.
...
For O-RAN and its American umbrella group, the trouble is that China's market for 5G telecommunications is so much larger than America's that major international players like Nokia will drop out of the American effort rather than compromise their Chinese business.
________
Conflict in the countryside. The grassed in the fields are a little tall with maturing seed heads. Insect and rodent life is abundant. Starting to see a wider variety of wildlife. The bird on the left is a Magpie and the one on the right, I believe, is an American kestrel. Sorry about clarity and color - there was no time to fiddle with the camera and shot through a window.
Race to the perch.

What you really landed next to me?

This is my spot, Get Off.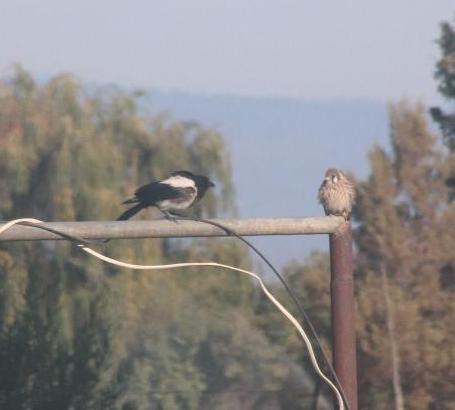 Let's rumble.

California Scrub-Jay (?) (lower right corner) Are you two at it again?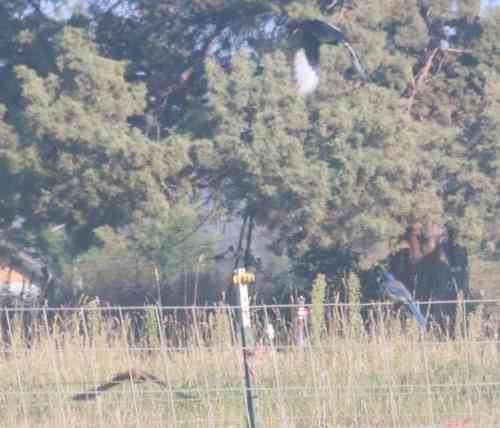 Next day.
Just try to land next to me.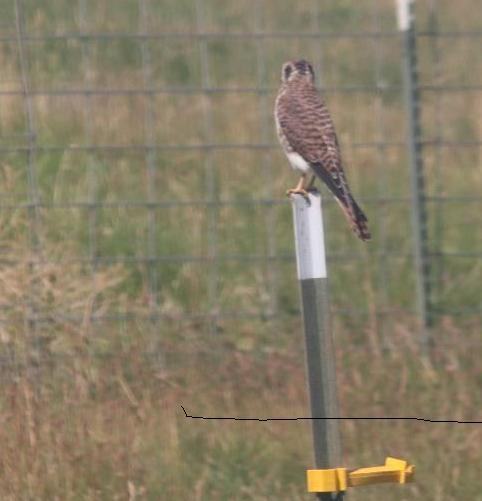 This is better, all mine.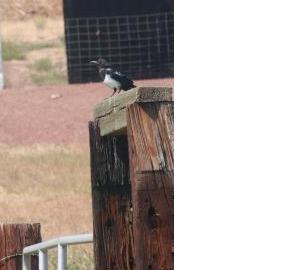 ________
What is on your mind today?