The Weekly Watch
Submitted by Lookout on Sun, 04/04/2021 - 6:22am
Forever Trapped in War?

Lies, lies, and damn lies designed to create ever more war. WMDs all over again.
Viral Xinjiang Video (12 min) & American Alternate Reality Journalism (about 16 minutes)
Yes America is exceptional. Exceptionally arrogant and aggressive. Let's do a thought experiment and put the shoe on the other foot. Imagine China arming Cuba with it's aircraft carriers cruising the Gulf of Mexico...instead of the US arming Taiwan and NATO war vessels patrolling the South China Sea... then calling out the US for human rights because it's treatment of black and indigenous folk as an excuse for sanctions and war.
Of course the US has a long history of its treatment of Muslim people, but suddenly it is the Muslim people in China that are the focus of our concern. Come on. Certainly people can see through this charade.
Max Blumenthal debunks US accusation of China's 'genocide' against Uighurs (28 min)
Max Blumenthal documents the deceptions behind the US government's accusation that China is committing "genocide" against Uyghur Muslims in its Xinjiang region, picking apart NED-funded studies that rely on botched statistics and exposing extremist Adrian Zenz and his error-filled research. This was part of a panel discussion held on March 19, 2021.
British vlogger reveals truth about Xinjiang's 'concentration camps' (4 min)
Jason Lightfoot is a British video vlogger who's been in China for 10 years. In his latest video, he sarcastically criticizes some Western media outlets' distorted reports that allege the existence of "concentration camps" and "forced labor" in northwest China's Xinjiang Uygur Autonomous Region. He gives examples of some outlets using gray filters that alter videos to discredit the real environment in Xinjiang. He also notes others' practice of using Google Maps to randomly choose structures that look like prisons to back claims of "concentration camps" in Xinjiang with the aim of misleading the public. He says this reveals how little some Western media outlets know about China.
He's back to spoof media about their reporting on China
https://www.youtube.com/watch?v=m8LO3stPUBM (8 min)
The many ways to manufacture consent...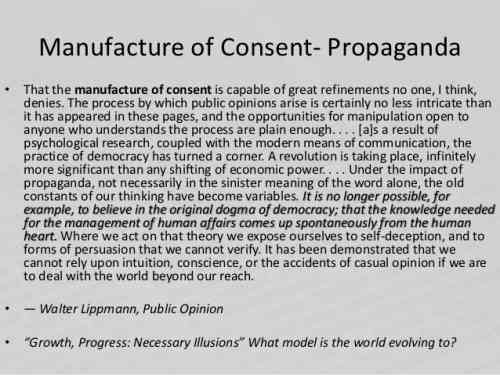 I found it interesting that Krystal did a piece about the WaPo repeating CIA talking points
about Bolivia... https://www.youtube.com/watch?v=hgPnX1Q78PM (6 min)
And then hear Saagar repeat CIA talking points about China...
https://www.youtube.com/watch?v=o-F1RpIE_c0 (11 min)
The false China slave narrative is being pushed for a reason. The US is walking into the Thucydides Trap.
In 2015, Harvard political scientist and professor Graham Allison identified a scenario he calls the Thucydides Trap. Basically, the Thucydides Trap says that as a rising power challenges the dominance of an established power, that dominant power is likely to respond with violence. It's a model for predicting when warfare is likely between two nations, but also a way to propose alternative solutions meant to prevent warfare.
False Assertions, Misleading Quotes, Fake Sources - How The NYT Writes Anti-China Screeds
Unsupported assertions about the motives of the "U.S. led" order, out of context quotes that turn the actual statements by the Chinese foreign minister into their opposite and missattribution of a news summary as a diplomatic statement is something that one would not expect from a news outlet but from a propaganda organ.

That is then, obviously, what the Times has become.
https://thegrayzone.com/2021/03/31/china-uyghur-gun-soldiers-empire/
Cultivated by the US government as human rights activists, Uyghur American Association leaders partner with far-right lawmakers and operate a militia-style gun club that trains with ex-US special forces.

On March 21, US-government-funded Uyghur activists were caught on video disrupting a gathering against anti-Asian racism in Washington DC, barking insults at demonstrators including, "Wipe out China!" and "Fuck China!" The Uyghur caravan flew American and "East Turkestan" flags and drove vehicles adorned signs bearing slogans such as, "We Love USA," "Boycott China," and "CCP killed 80 million Chinese people."
Iraqi: "US Brings Bombs, China Brings Trade to my country" (26 min)
Mr. Hussein Askary, a BRI expert from Baghdad who engages with the Iraqi Government, as he shares his perspective into Hong Kong, the US-China Conflict, Xinjiang, the 2003 Invasion of Iraq, Belt and Road Initiative, Iraq-China relations and the Middle East Conflict.
Time stamps here.
The Grayzone crowd had a 3 hour long conversation primarily focusing on US foreign aggression. I broke it into 3 one hour long session when I listened.
https://www.youtube.com/watch?v=QxtzgHRHxQU
US mass murder in Syria; China, Uighurs, and new cold war; Ukraine crisis
These folks are almost the last of the independent, investigative journalist.
Don't forget Russia! As Max, Ben, and Aaron discuss, plans to use Ukraine are underway.
The past week has seen a significant escalation of fighting between the Ukrainian army and Russian-backed separatists in the Donbass region. While the Western media is decrying an alleged "Russian aggression," the military clashes have, in fact, taken place against the backdrop of a series of major provocations by the Ukrainian government which is calculating to receive NATO support in a potential war with Russia.
https://www.wsws.org/en/articles/2021/04/03/ukra-a03.html
Additionally as the Nord Stream 2 nears completion, we've been hassling the construction team... https://www.telesurenglish.net/news/Warship-Activities-Jeopardize-Nord-S...
On March 28, for example, an unidentified submarine passed within a nautical mile of Fortuna, an engineering vessel that carries out the pipeline route and whose anchor ropes extend beyond that distance.

The next day, a Polish Navy ship also performed maneuvers near Fortuna. To avoid possible dangers, the Russian company sent the maintenance ship Spasatel Karev to sail parallel to the Polish vessel.
Chris Hedges discusses the emergence of the global police state with Professor William I. Robinson. Robinson in his new book, The Global Police State, uses shocking data to reveal how far capitalism has become a system of repression. He argues the emerging megacities of the world are becoming the battlegrounds where the excluded and the oppressed face off against the global police state. Robinson is a professor of sociology at the University of California, Santa Barbara. His work focuses on political economy, globalization, Latin America and historical material.
(27 min)
Even if we manage to avoid a global conflict, we still have to face the existential threat of climate chaos. Lee Camp interviews the economics professor and author of "Debunking Economics," Steve Keen. Keen's scholarship gives insight into the ways that neoclassical economic models misunderstand climate change. These models therefore stop our political institutions from responding to the crisis and provide cover for corporations to continue their polluting business practices. The conversation covers the climate crisis and the continued failure of modern societies to take it seriously.
https://www.youtube.com/watch?v=_QY56VM5IFM (15 min)
Economic collapse might play a role in slowing down the environmental destruction...
Max and Stacy look at the indications that the ponzi economy is beginning to buckle similarly to the dotcom crash as SPACs insiders begin to sell. (1st 15 min)
https://www.youtube.com/watch?v=mQY7UHOic2E
Recent revelations show that over 50 big American companies managed to dodge paying federal corporate income taxes in fiscal year 2020, which comes amid widespread job losses due to the pandemic. RT looks at how the US system appears to favor the rich...
https://www.youtube.com/watch?v=W5mAosATBbo (4 min)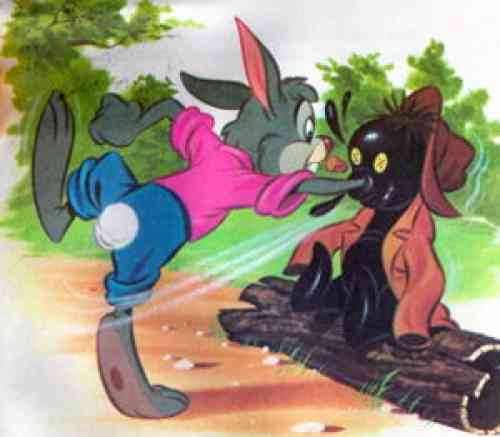 These endless wars primarily for oil and global domination, remind me of the tar baby story. Once you start, you're trapped in the mire. Perhaps the saddest part of all this aggression is the absolute denial and blindness of the citizenry. The largest protest during the Trump presidency was because he fired Sessions, not because of endless war. Seemingly we've come to accept that aspect of America. So here we go again, more lies to promote war. It is a sad state of affairs.
I look forward to your comments and insights below...